For Open Colleges
I am pleased to say Australians are becoming increasingly house proud. We are looking at our homes with more consideration and assessing blank walls more critically. Luckily for us, purchasing art is not what it used to be, limited and a luxury. We are fortunate to live in a time and place where art is accessible and affordable.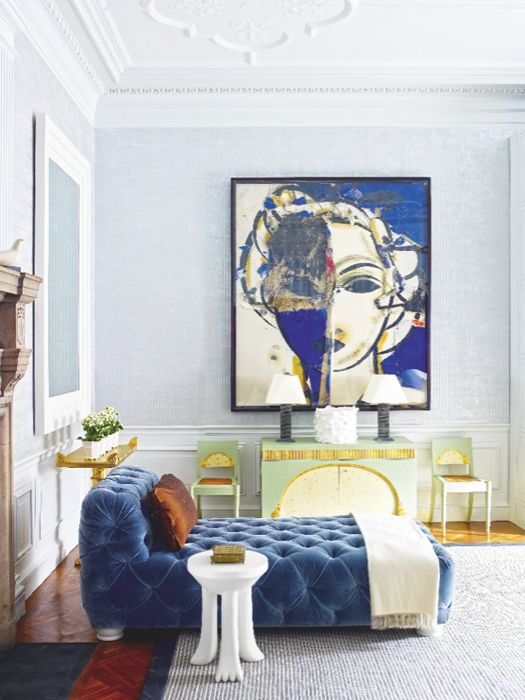 Now, I'm not an art expert or a critic, I'm a home decorator and when I am contemplating a piece for myself I pay little heed to where it came from. If it speaks to me and I can afford it, I'll generally get it. I keep an eclectic home so I am never restricted as to where it will sit.
Sourcing art for clients is trickier and in fact, because art is so subjective, it is probably one of the most difficult items to source for someone other than yourself. There are, however, a few 'rules' to apply to help you achieve the best outcome for your wall treatment.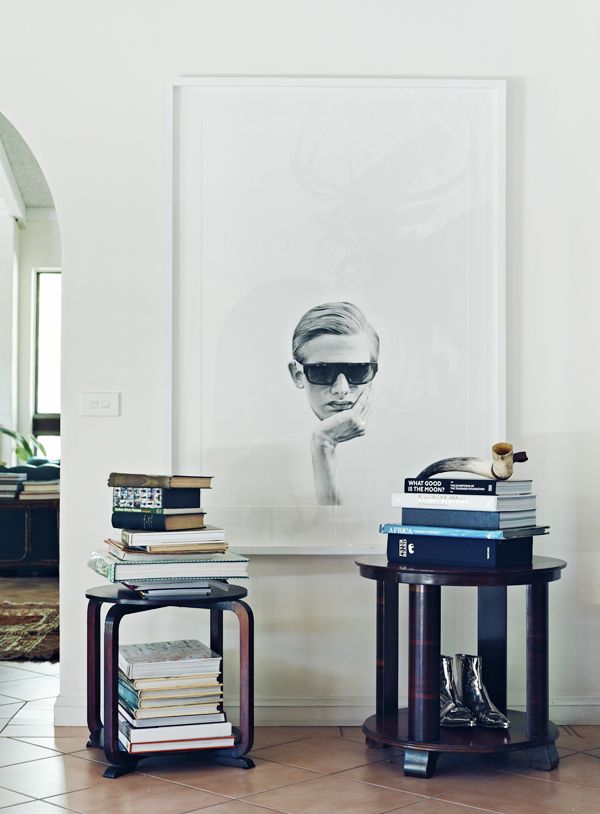 1. Love and commitment go hand in hand.
I feel like some people incline towards abstract art for the same reason they paint a feature wall a colour they love rather than just paint the whole room. My theory is it's about being noncommittal and possibly wanting to avoid being confronting or controversial rather than being driven by what you love.  Not for a second am I saying you shouldn't appreciate an abstract piece of art but I am saying choose it because it resonates with you and not because you are concerned that a more figurative piece is saying something too overt.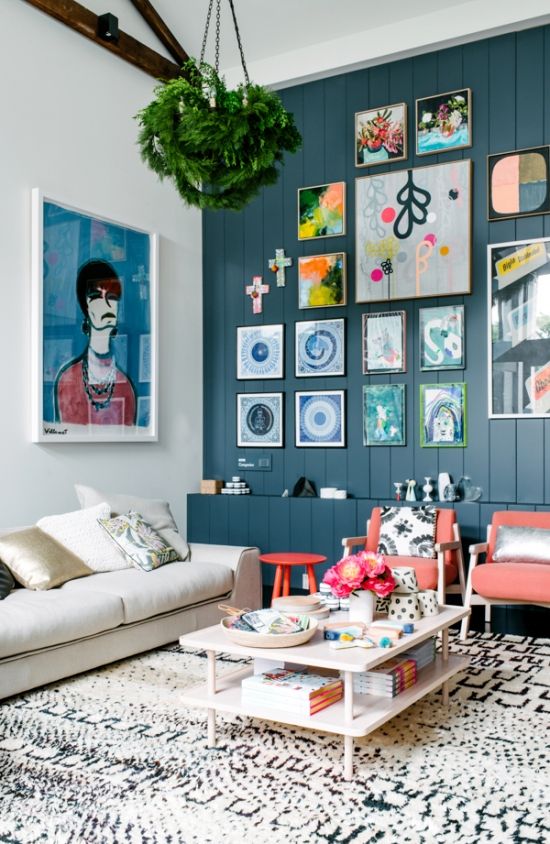 2. Size it up.
 Consider really well the piece of art you want to hang in relation to the size of the wall it will hang on because like rugs, people are often inclined to go too small. Your piece needs to really fill the space, if not with one piece then with multiple pieces in a cluster/gallery style. Your art will command a wall more if the proportions are right and the alternative risks the piece becoming dwarfed by the space and ultimately, losing impact. If necessary, consider specifying a wider than normal mat when framing to give the piece that extra width and height you might need.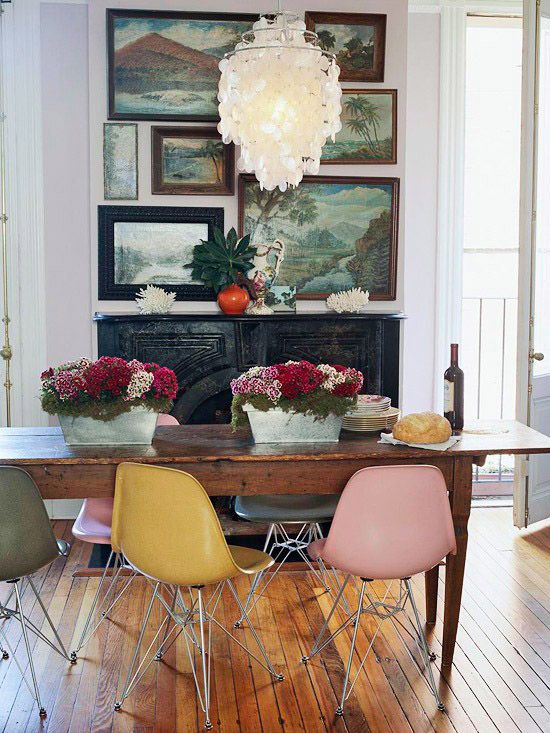 3. The right frame is arts' best friend.
Professional framing can often cost more than the art itself, which many people can find incredibly off-putting. However, the big retailers are catching on to our need to make our homes beautiful and are stocking a bigger and better range of ready-made frames. If you decide to have a piece professionally framed which, sometimes we're forced to or simply want to, be explicit with your framer in what you want. It can sometimes be difficult convincing your framer that you want a simple, narrow frame, white mat, no coloured borders, and no fancy tricks. Not only is this the least expensive way to go, it also gives your art the opportunity to shine. If you are buying a stretched canvas pay the extra dollars to have it box framed. It may cost you a couple of hundred more but the outcome will look like much more than that.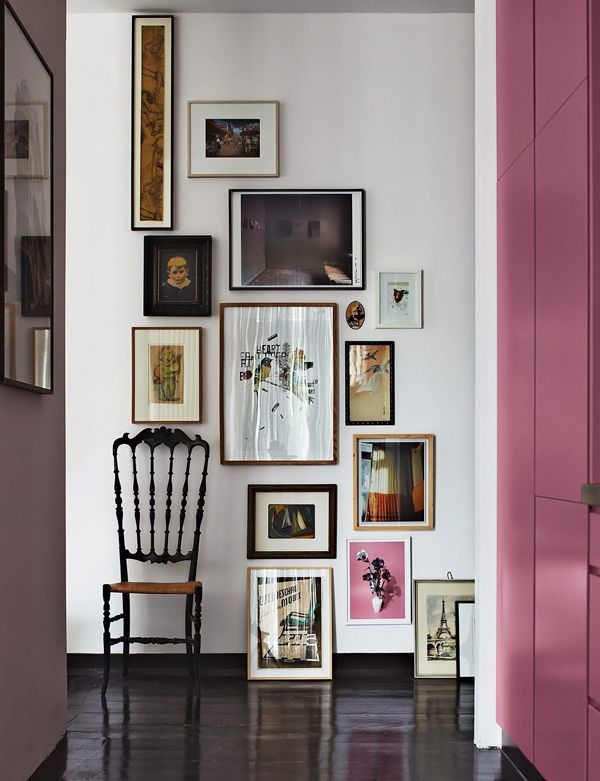 4. Photos; there is a how and where.
About ten years ago, personal photos, blown up and printed onto canvas became the new thing to do. Now (and there's no diplomatic way to put this), it is just bad taste. This is not to say you shouldn't display photos on your walls but if you are going to do it, do it in style. Print them out at a respectable 8×10 size plus, frame them (don't forget the mat board), and hang them together, gallery style, on your stair wall or hallway. Let them tell a story as a combined effort.
You can have some uniformity by using the one type of frame or for an eclectic look mix it up with old and new frames in different colours and sizes. Framed photos are a million times more sophisticated than photos on a stretched canvas scattered in every room of your house. And ladies, as for glamour photos or wedding lingerie shots, they are for a special spot, in an album under your bed.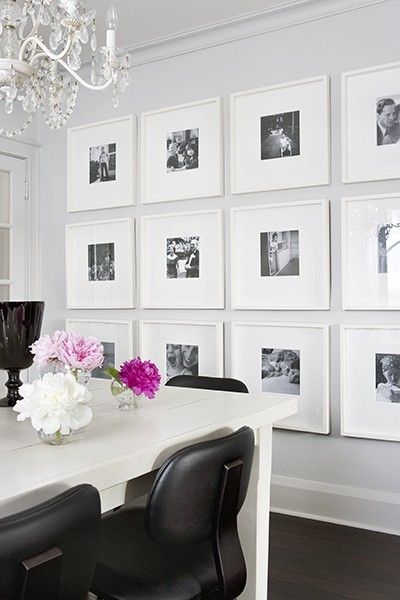 5. Be discrete.
You will have probably heard the idea that when decorating your room pull out the colours from your art. While this is not bad advice, how you interpret this notion can make or break a space. Reference one or two of the least obvious colours in the art so that you don't risk saturating the room in one or two colours and it all becoming a bit matchy-matchy. The colour of your frame might also come into play here. For example, if you have chosen a black frame (and I'm assuming you've done so because it complements the art), consider the black frame in the accents you use in the room.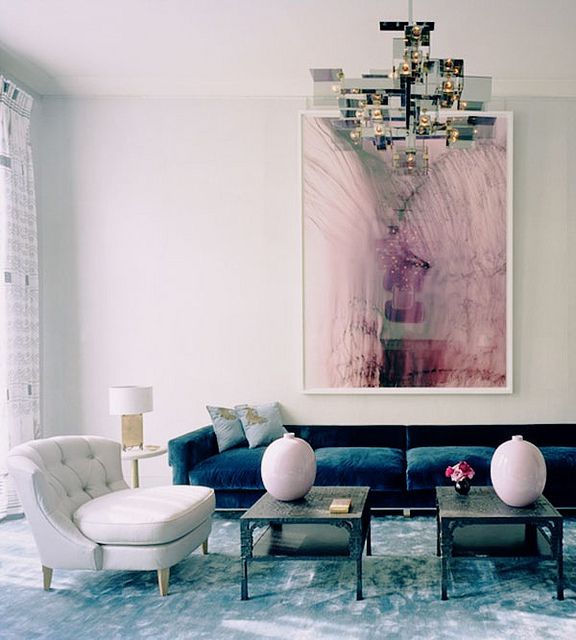 6. Think outside the square.
I've worked out that there is nothing that doesn't look better framed. I have been known to frame fabric simply because it's pretty and because I know it will otherwise sit in my wardrobe unappreciated. Tea towels, crochet, jewellery can all be framed and used for art, and beautiful clothing is a perfect wall-filler. I hang on one of my bedroom wall's a red silk kimono covered in cherry blossoms that Michael (hubby) bought me in Japan (where we met). It fulfils two roles; it looks good and it has sentimental value. In my daughter, Stella's room I hang beautiful crocheted outfits made by my Grandmother (her great grandmother) that she has never worn but are valuable to me for the hours of work that I know have gone into them.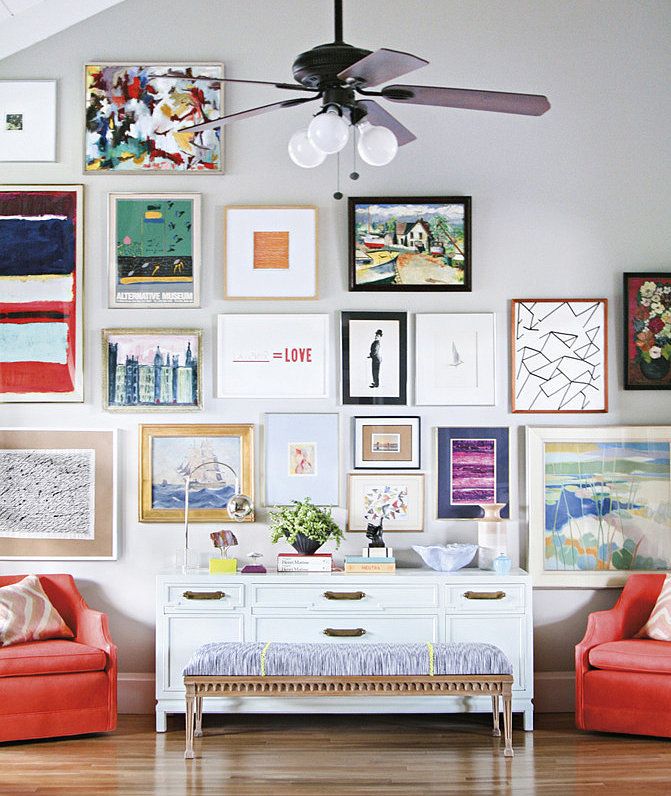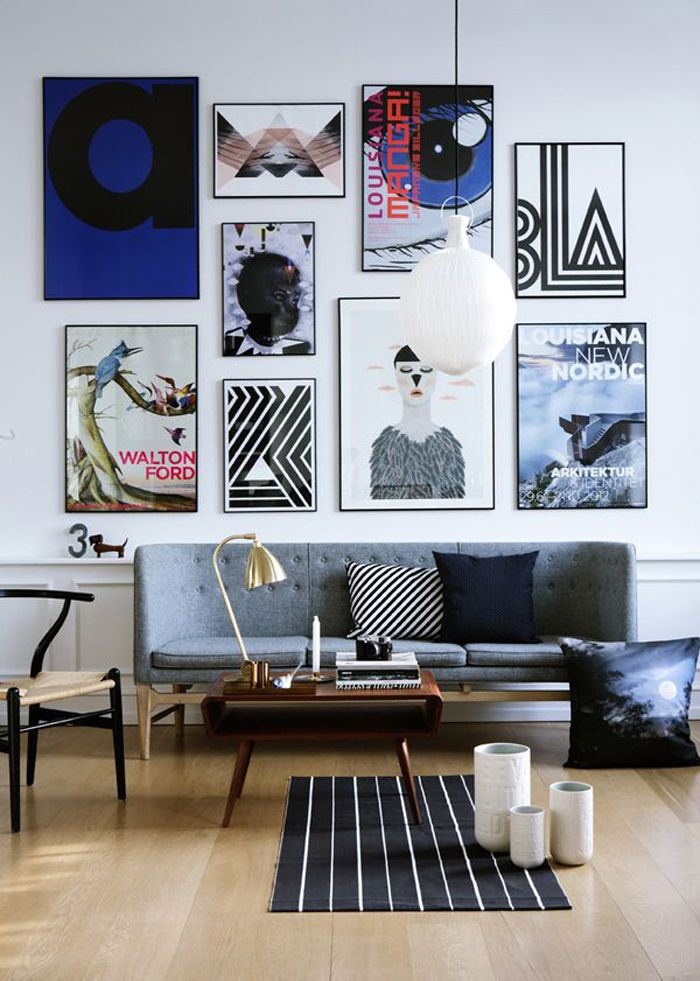 Interiors are demonstrating increased diversity and eclecticism and of course, there are exceptions to almost every rule so let's consider these said 'rules' to art, more guidelines. In any case, pay some careful consideration to your art choice, framing and hanging. A bare wall is still better than a bad wall.
Carlene xx