I'm guilty of spending too much on my kids' bedrooms. My daughter has the best room in the house and I still have to stop myself from adding to it. It took me 5 trips to the paint shop to select the right shade of taupe/greige for her walls when I'm usually a maverick with paint colours. As for my son's room, it boasts a very impressive gallery wall atop a very on pointe dusty blue painted wall and better bedding than our own bedroom so I don't judge those of you with highly decorated kids room. Rather, I stand with you and here's why.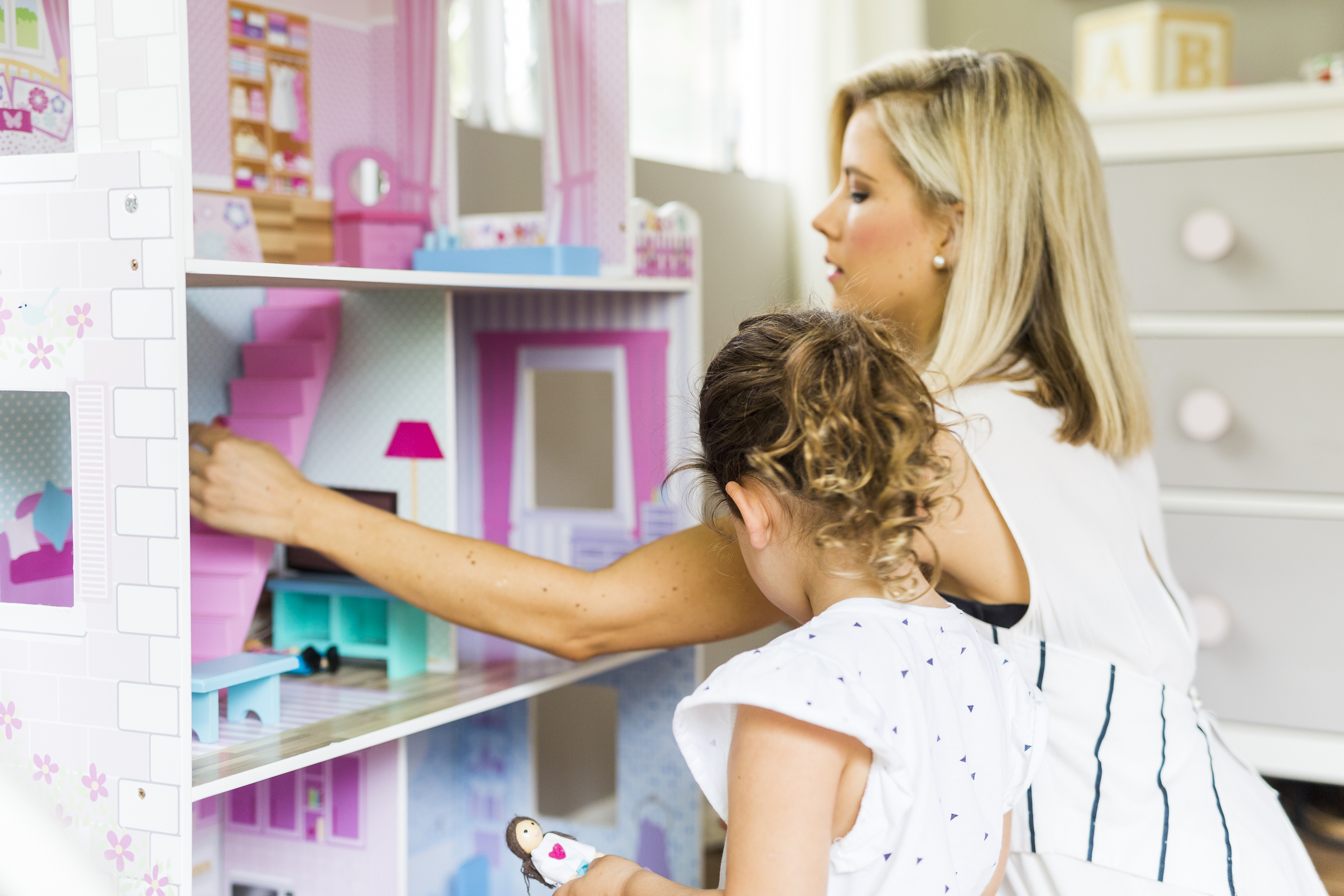 For the same reason we clean them, dress them, and comb them
We think of our kids as an extension of ourselves so if they're looking grubby and dishevelled then that reflects on us. Terrible but true. The same applies to the kids' bedrooms. In a culture where we are bombarded with home design and renovation imagery, we are placing more and more emphasis on our home interiors and we don't want our children's bedrooms to be left behind.
Because kids' rooms are fun
I mean seriously, the children's homewares market has gone absolutely bonkers; lamps in the shape of watermelons, cushions in the shape of pears, whimsical, magical wall murals, and it feels like even the most unlikely retailers are tapping into kids' homewares. It is all fun and frivolous and it is the one space in our house where we can let go, go crazy and draw on our inner child, the one space where you don't have to tone it down and so we ain't.
Because we spend too much time on Instagram and Pinterest
We are swipe-happy "Instagrammers" and pin-happy "Pinteresters" where we are inundated with images of beautifully put together kids' spaces, making it easier to do it yourself. It's different than just seeing product in the shop where you have to use your imagination on how it would look in situ and how you can pull it all together. My design clients always tell me the same thing; they know what they like but they don't know how to pull it all together. This sort of accessibility to product and design instils confidence, which is most of what pulling together a room entails.
Because we are clucky shoppers
Kids bedroom items are generally completely and utterly adorable, pulling at our heartstrings/ovaries and few women have the capacity to resist that sort of emotive temptation. I think it's a hormonal thing.
Because we are bad a maths
You see, each item, individually, is significantly less expensive than the adult version so we think hey, that's not such a big outlay.  For instance, a single quilt cover can be half the price of a King size; there a huge range of cheap and cheerful wall prints out there that adult spaces couldn't pull off; and all those inexpensive round children jute rugs, cost nothing compared to what you have to spend in the living room floor. My advice is to not add up all those individual items because the total won't be pretty.
Carlene xx