My Birkenstock tan hasn't faded from last Summer and all of a sudden we're here again. It's disturbing how fast my years fly by but I'm hardly going to complain that it's nearly Summer again. That would be ungrateful and besides, we have big plans to do a whole lot of not much these coming Summer holidays. Three whole weeks of sun, sand and surf as well as some diligent eating and sleeping.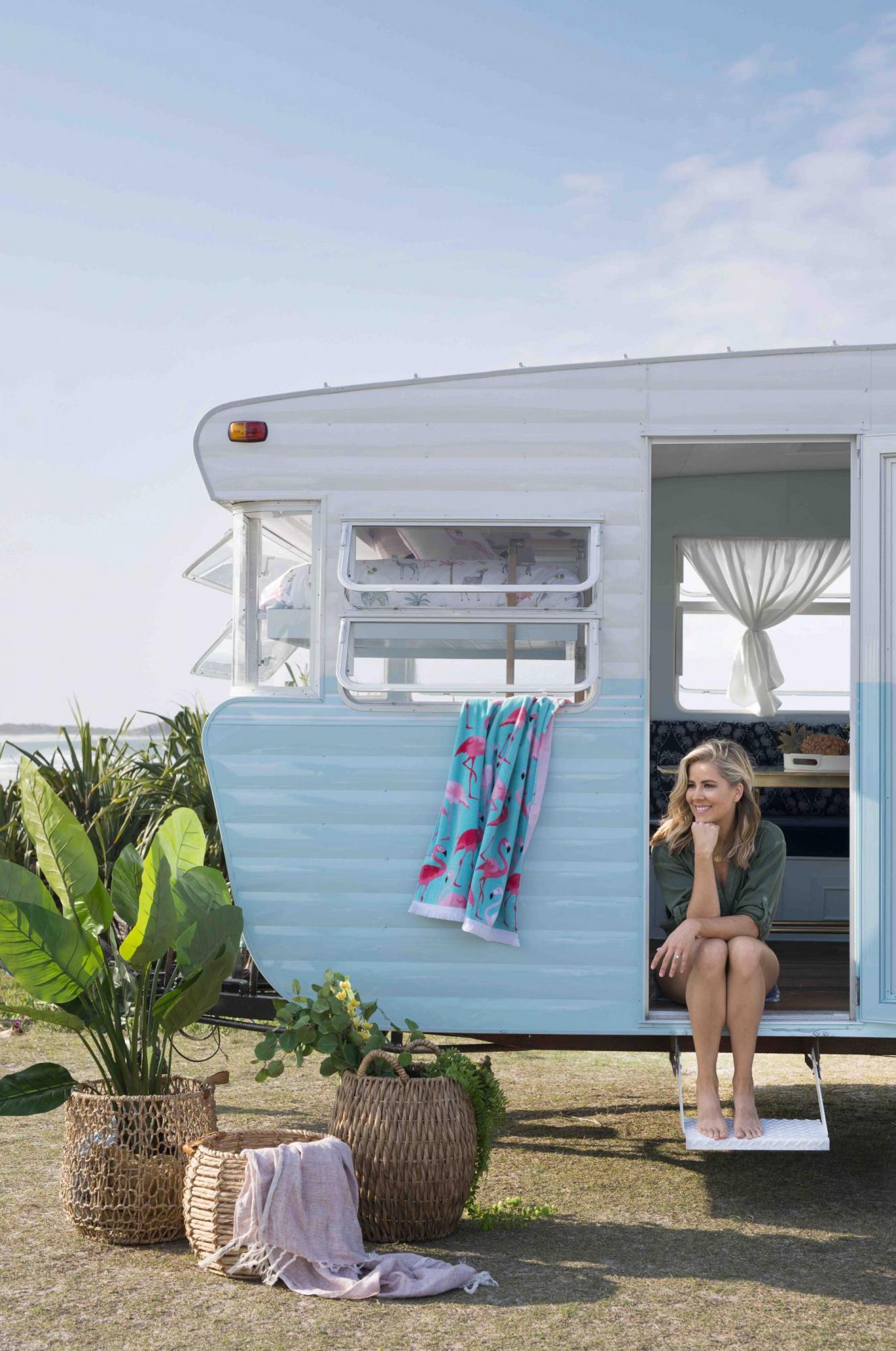 Dolly, our latest and largest home on wheels will be facilitating this indulgent relaxation and because Adairs is totally on our wavelength we've worked together to bring you the ultimate holiday scene. Dolly is showcasing Adairs' newly-released Summer range which is all about those tropical holiday feels.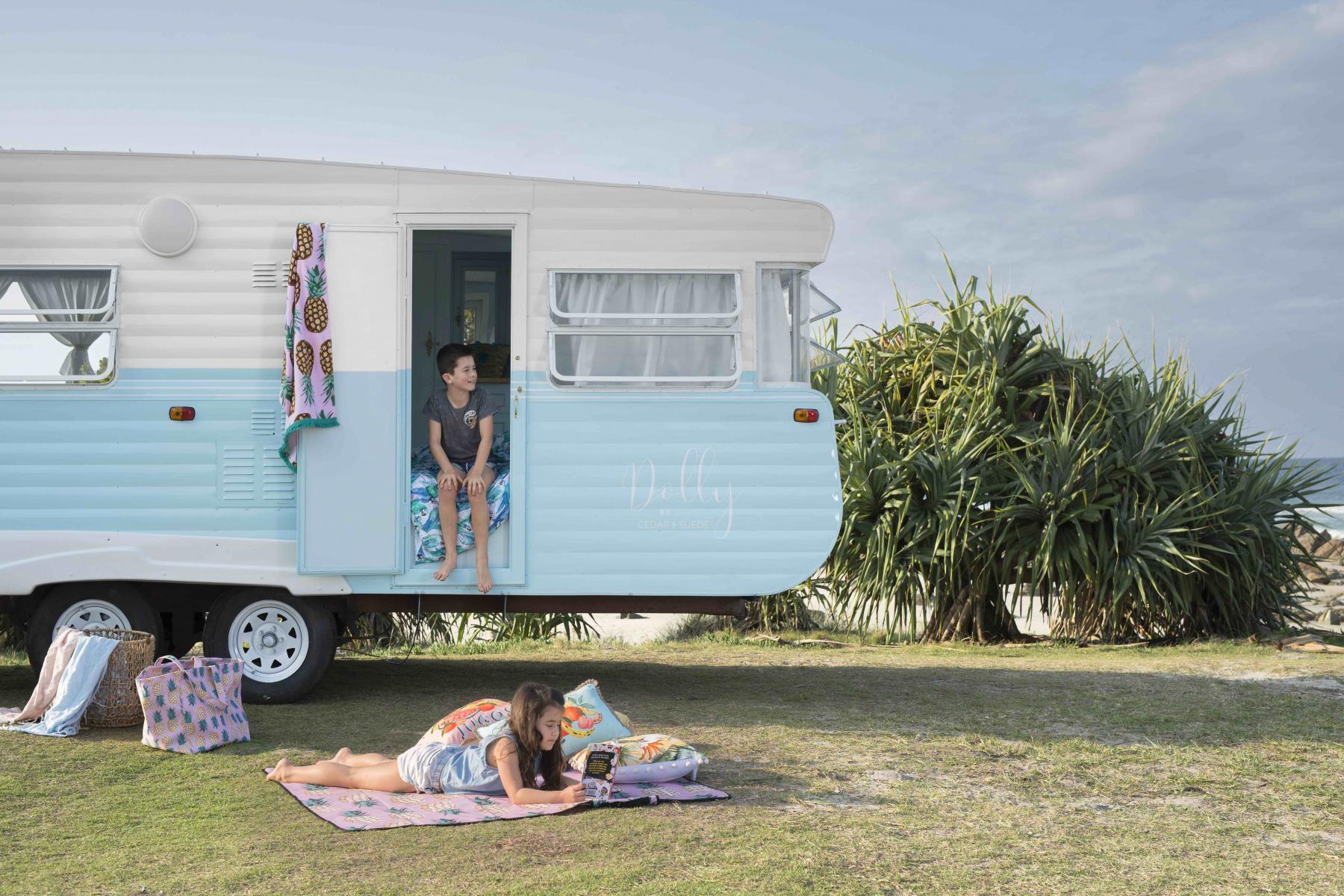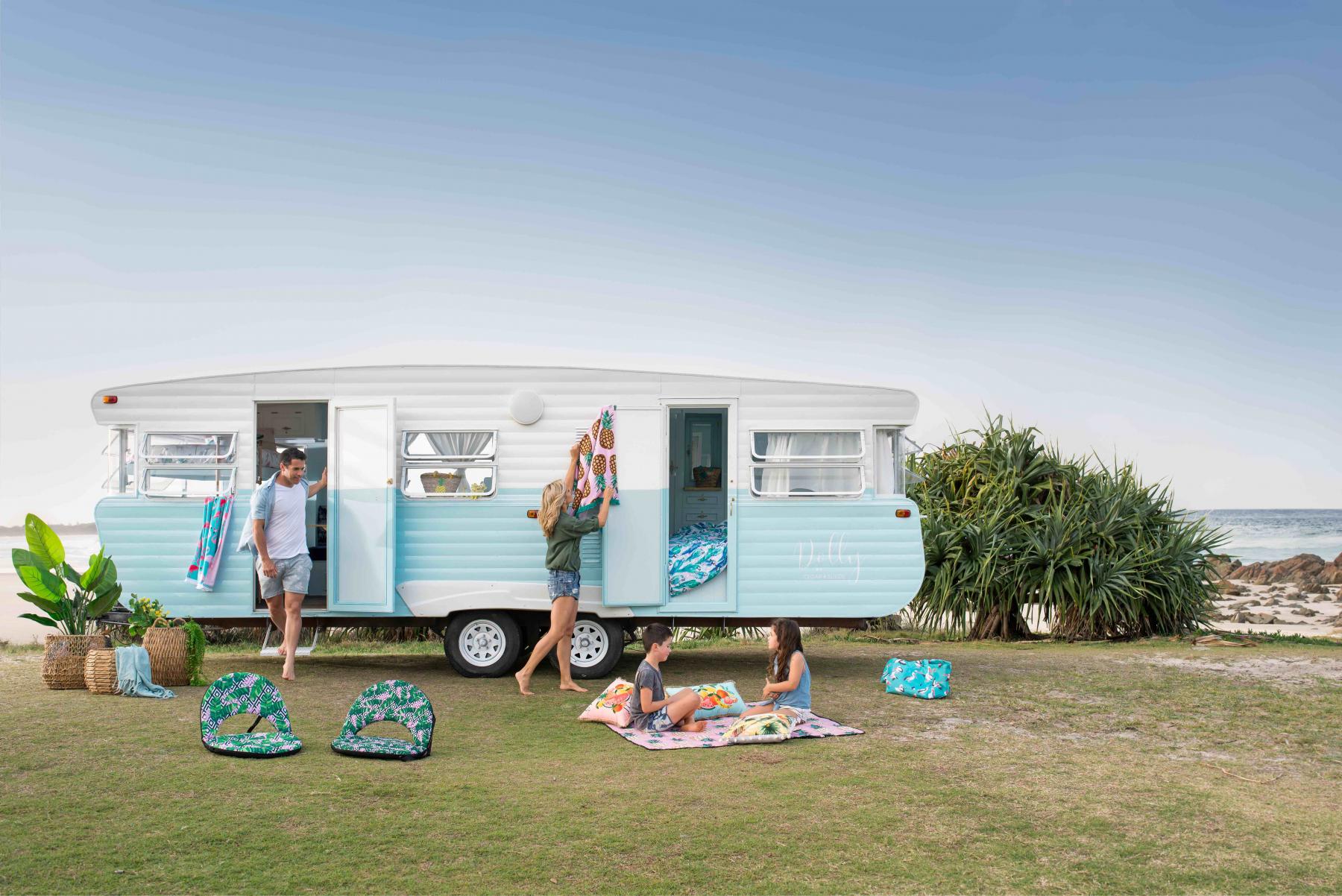 There is a bright and bold range of beach bags, picnic rugs, kids and adults beach towels and super practical, lightweight beach chairs that fold down flat (I need back support so I'm all over these).
I'm also completely crushing on the range of rattan baskets which I plan on stocking up on. They make really effective pot plants, laundry baskets for the kids bedrooms, and general storage baskets.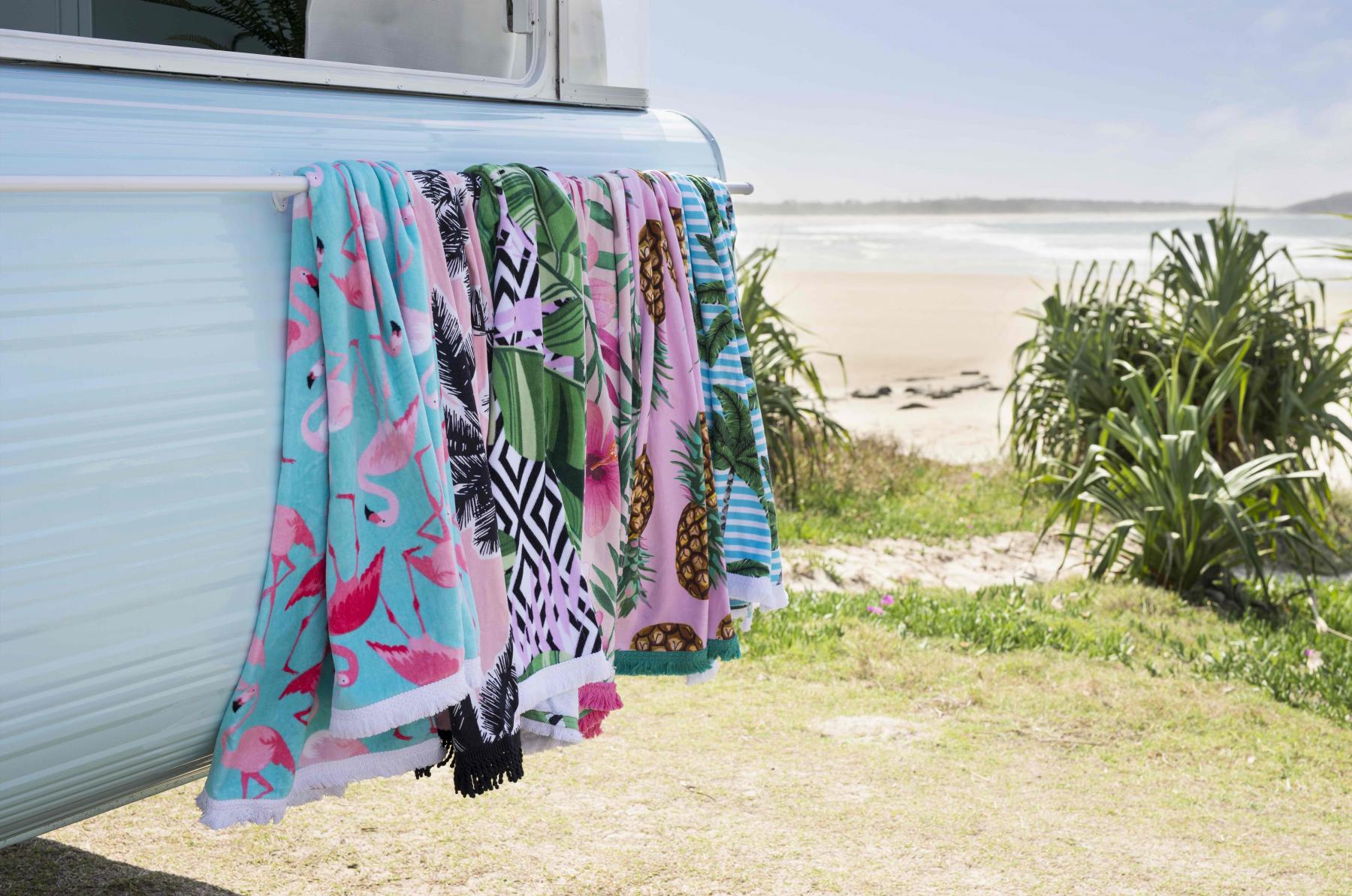 If you love colour and pattern, the Mercer + Reid fringed beach towels come in a every tropical print you can think of.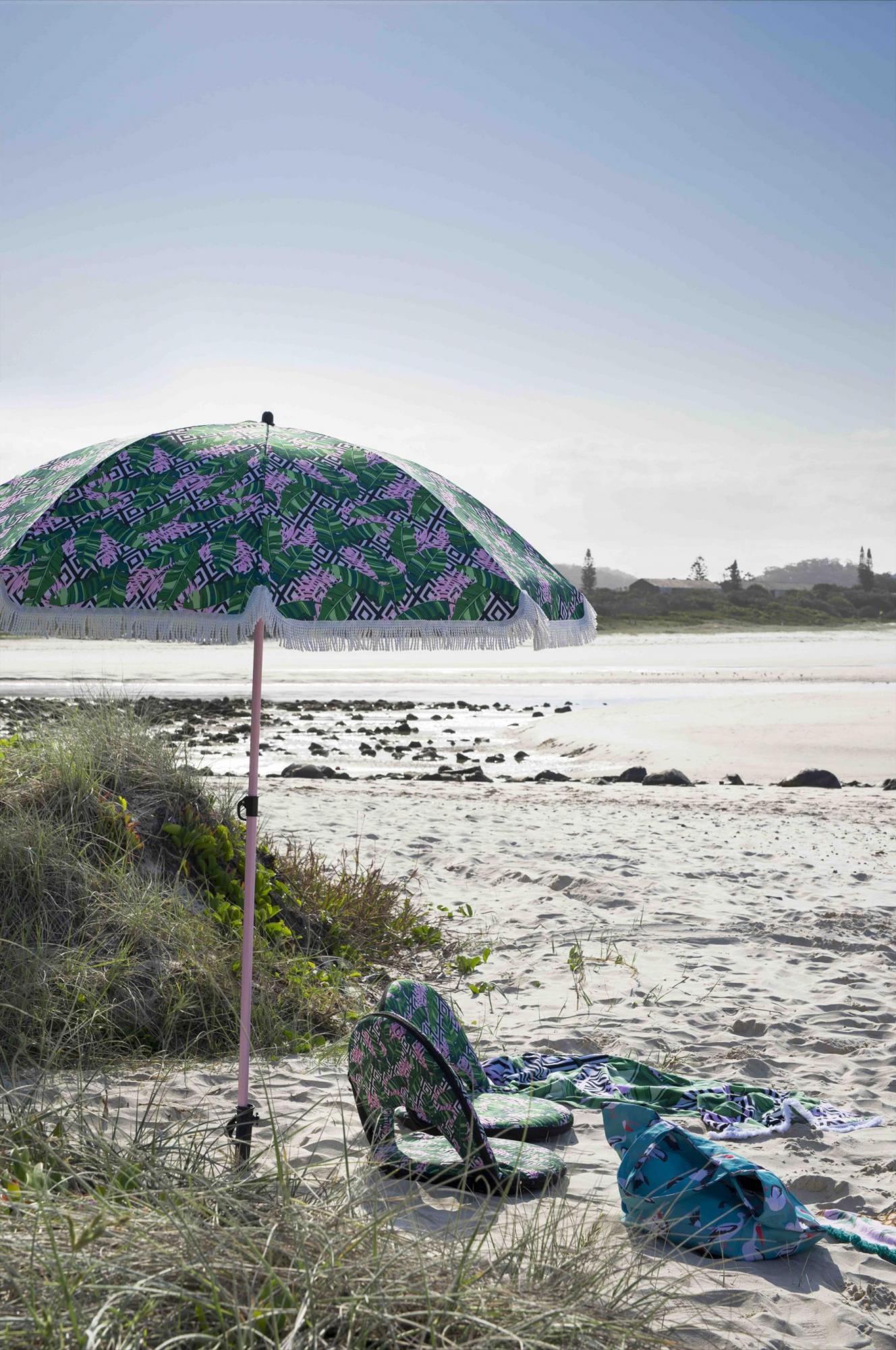 Who doesn't love a fringed beach umbrella? The Amazon beach umbrella is available in the same same print as the fold up chairs for those who love to keep things uniform.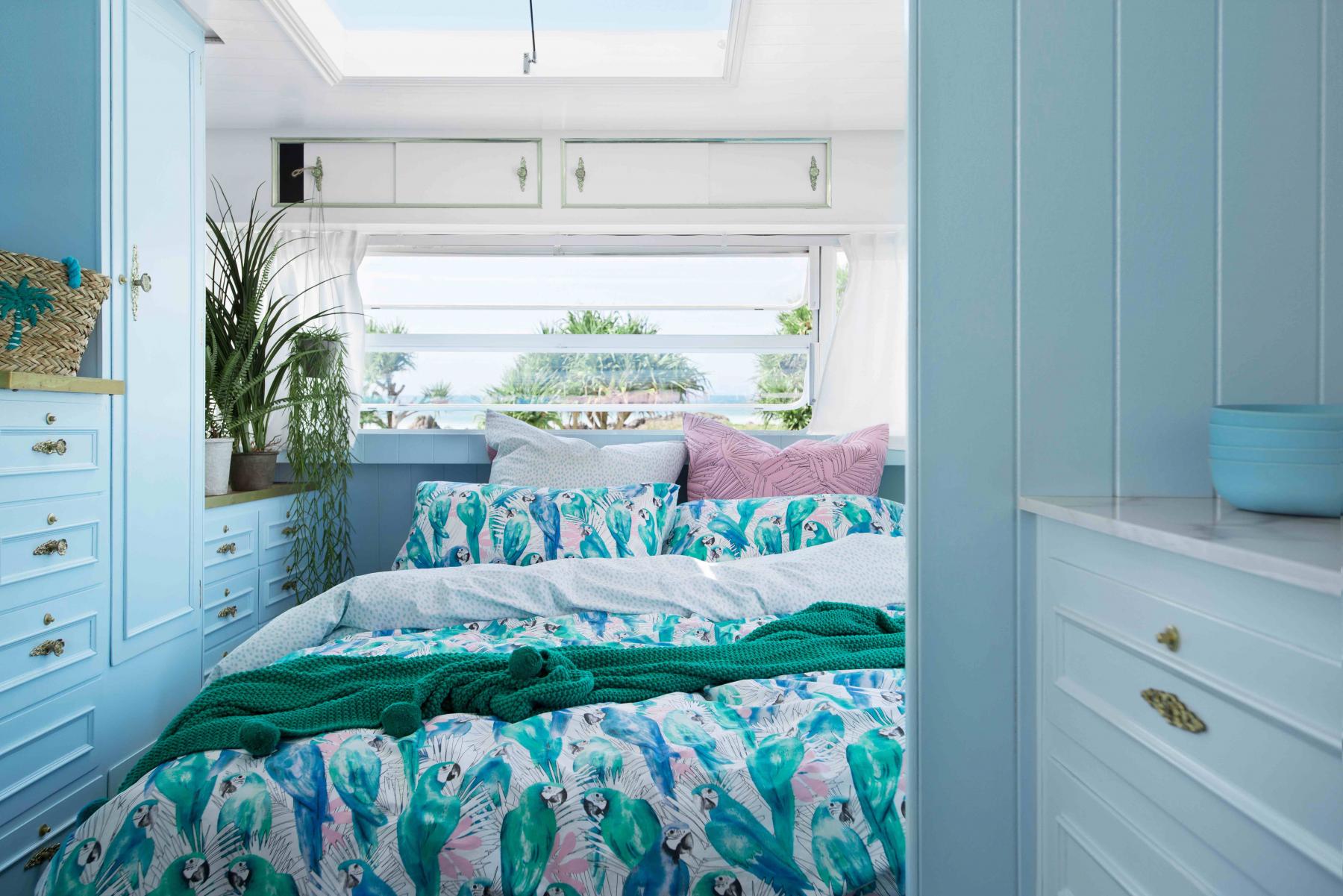 Inside, we've dressed up our bed with the Pedro Parrot Quilt Cover set for a bit of fun and games and emerald green. And if you love plants but can't keep them alive, Adairs is also doing a HUGE range of convincing indoor plants. I've got a soft spot for the cascading variety, which are currently providing Dolly a serious Boho vibe.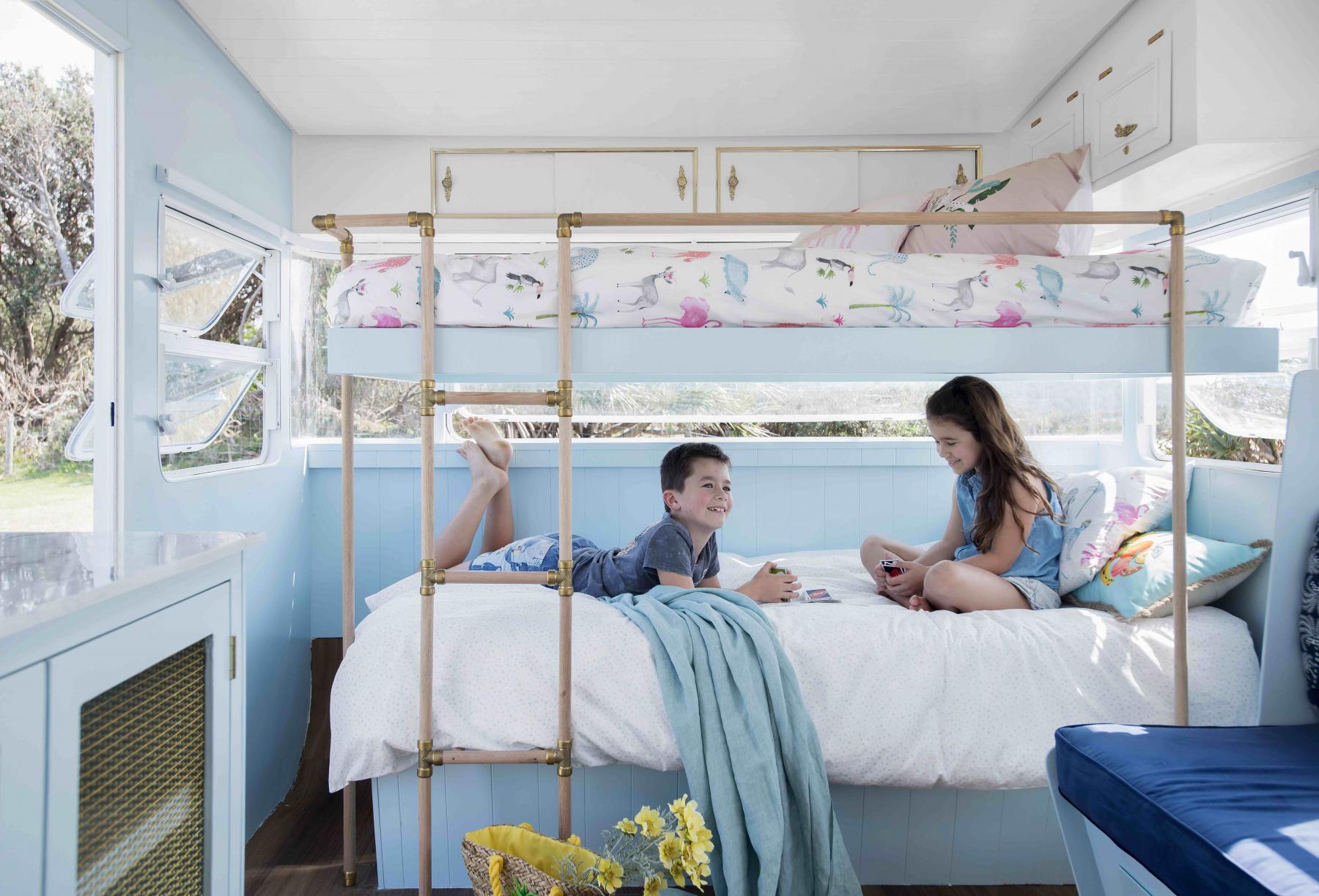 The kids bunks (how fun are these bunks?) are rocking Adairs Kids Floral Jungle Quilt Cover set in Single and that linen throw is the Malmo throw in Sky and comes in 9 different colours. I've got 3 of them!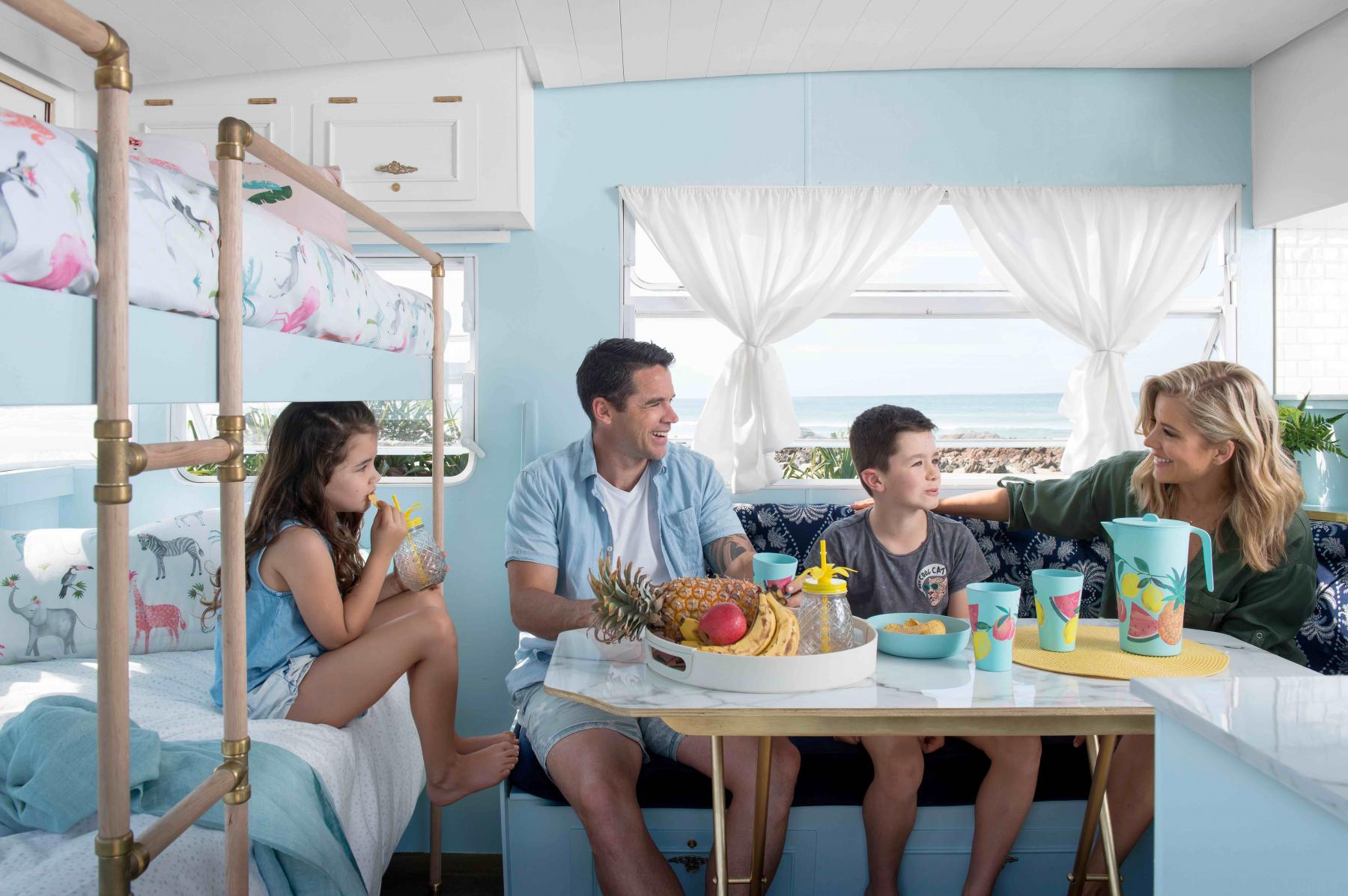 The Fruitilicious servingware is made from lightweight bamboo, ideal for camping, caravaning and picnics and the Pineapple drinking jars are like a kids' delight.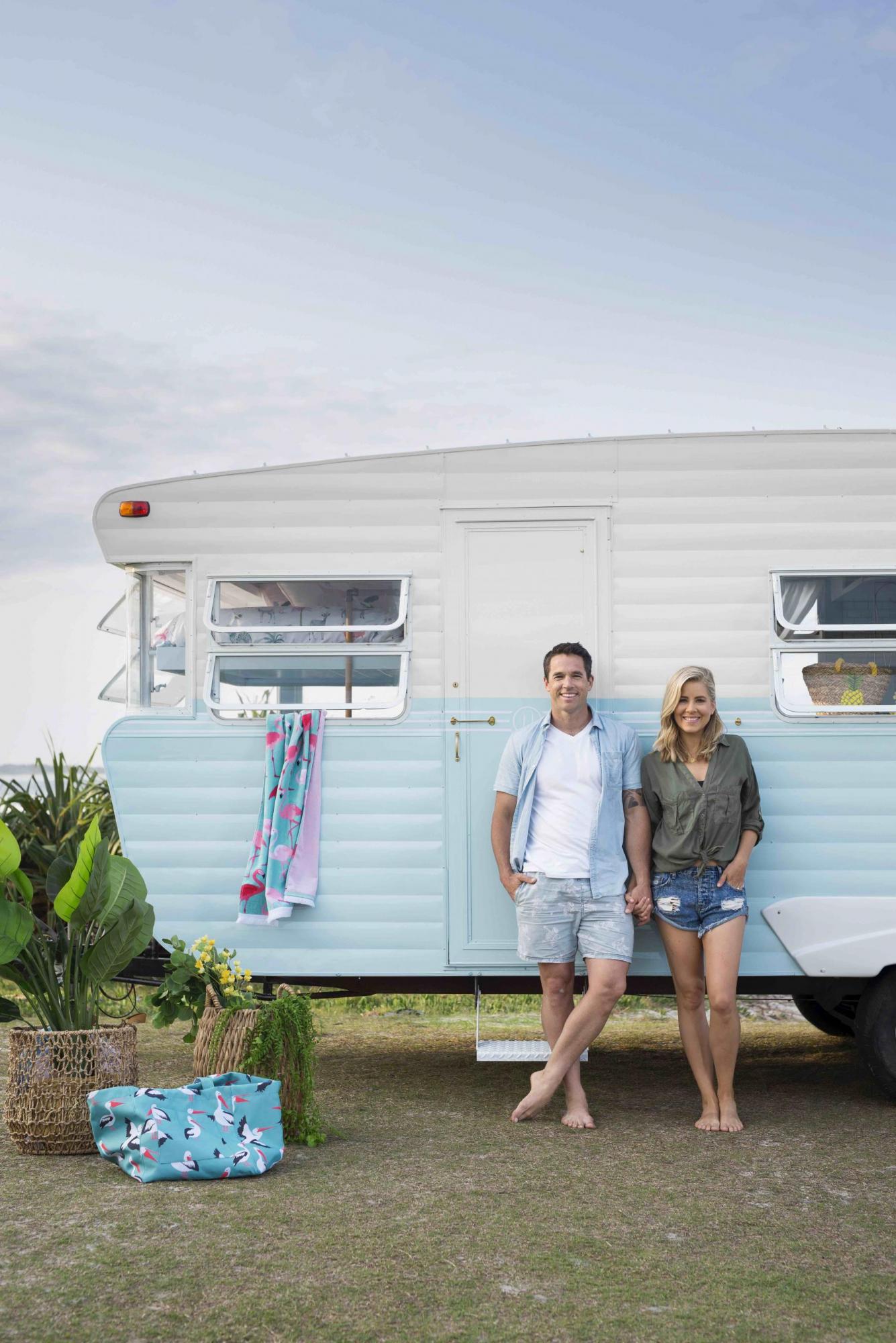 Have we ignited good vibes and have you hankering for the holidays?  I put my Christmas tree up the other day. Waaaaaay too early but I'm usually late. I'm usually burning the candle at both ends at this time of year and Christmas and holidays end up rudely creeping up on me. This year, all holidays are booked, I've get my head around Christmas and I welcome it with open arms.
Carlene xx