You would have had to have been on a committed Instagram Hiatus to have missed our Summer holiday spam this past January. Sorry, not sorry. We book our North Stradbroke Island (a 60-minute barge ride from Cleveland, in Brisbane's bayside) holiday a year in advance, every year and after the crazy Christmas lead up we're always hankering for this trip. Michael and I have been holidaying at Straddie since we were babies and this year, again, it did not disappoint.  It's our Spirit place and breathes life into us after increasingly fast-paced years.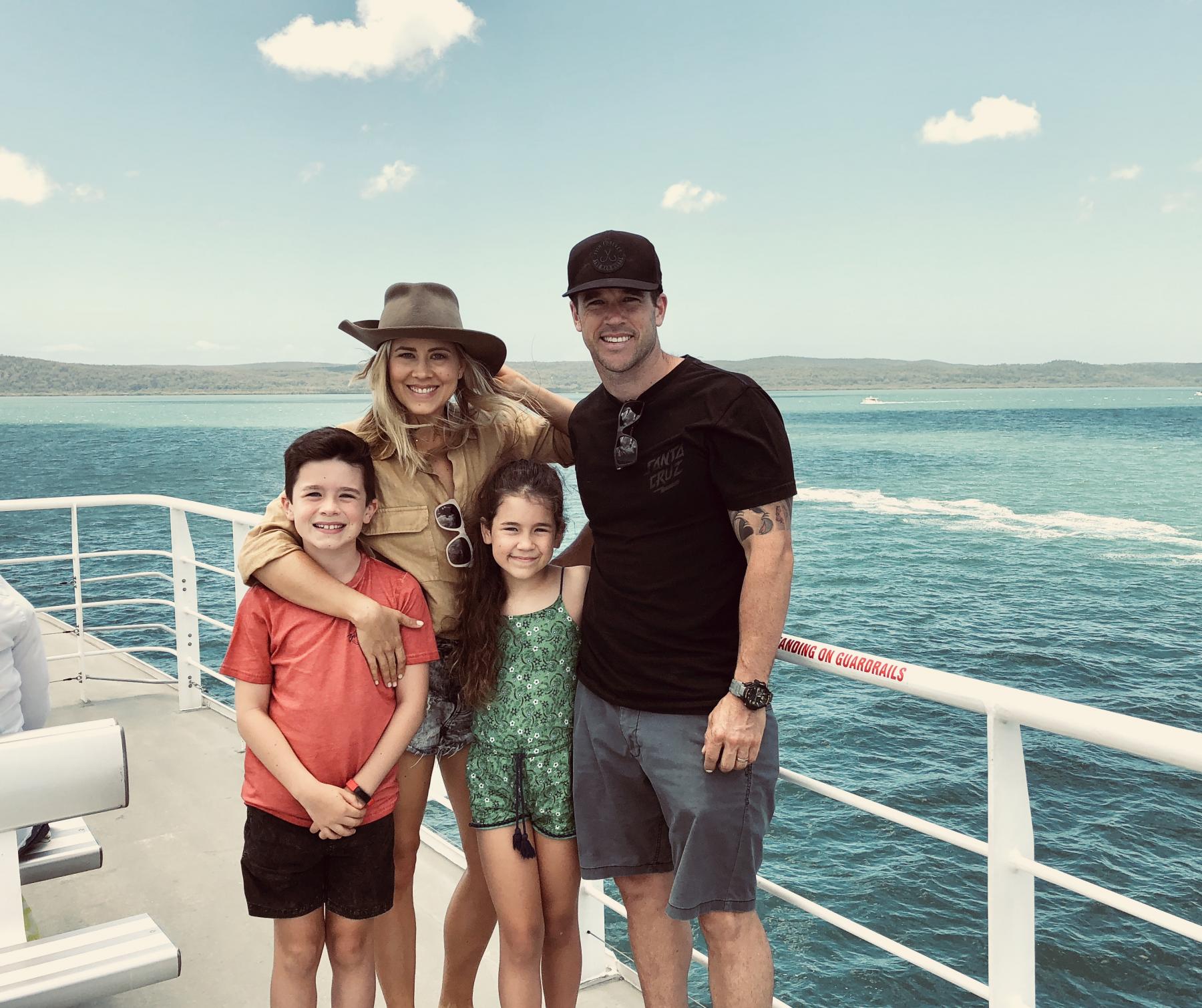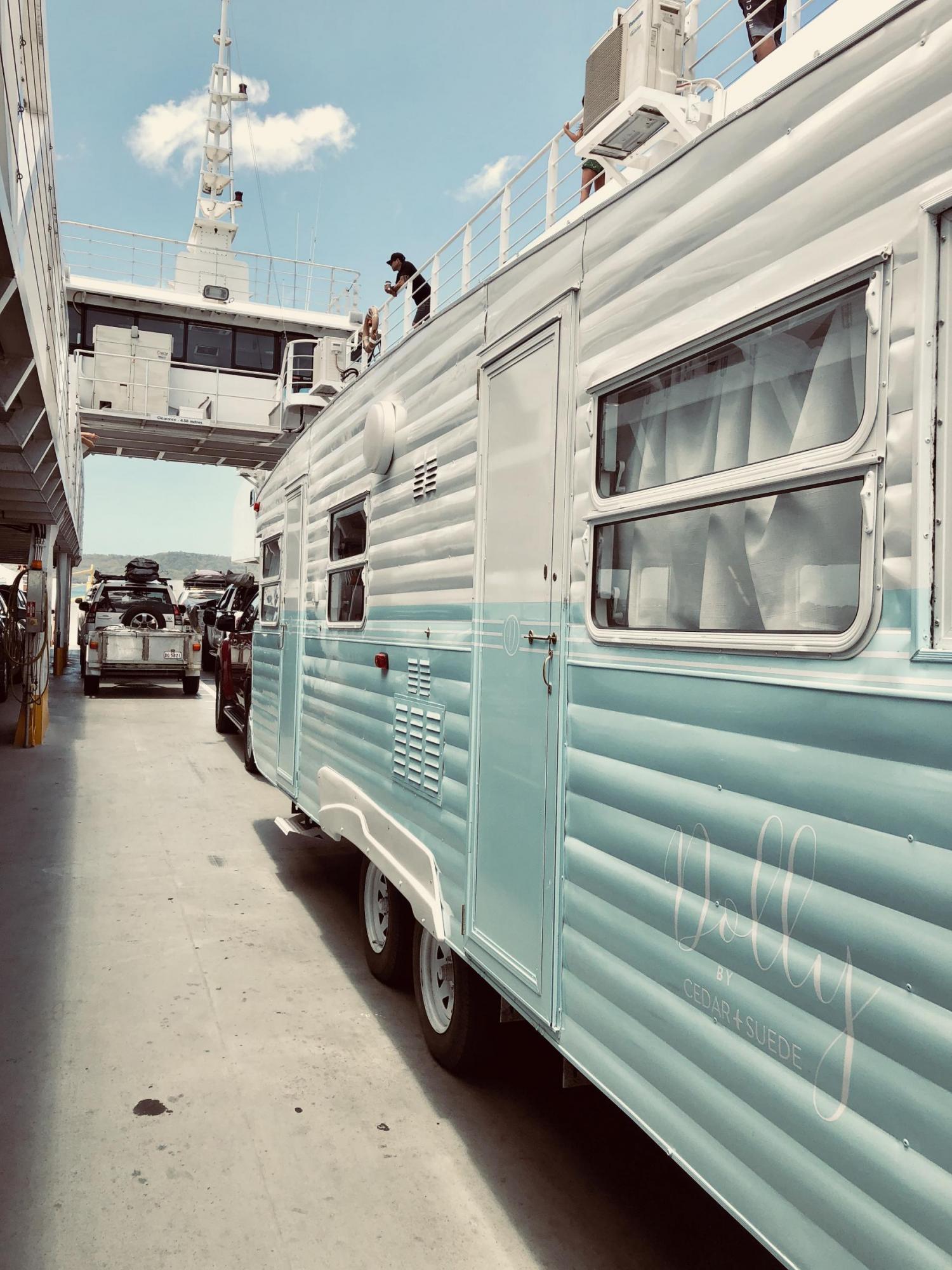 The water is crystal-clear and you can usually always find a protected beach with slow, rolling waves. As soon as we land on the island you can feel a shift in the air and our attitudes. We love that it has barely changed in 36 years apart from a few more cafes and a health food shop. There are few decisions to make other than what ice cream flavour do I want and which beach today? And nowhere else do I go into full and complete holiday mode. My brain goes to mush and I'm 'off' until I hit the mainland again.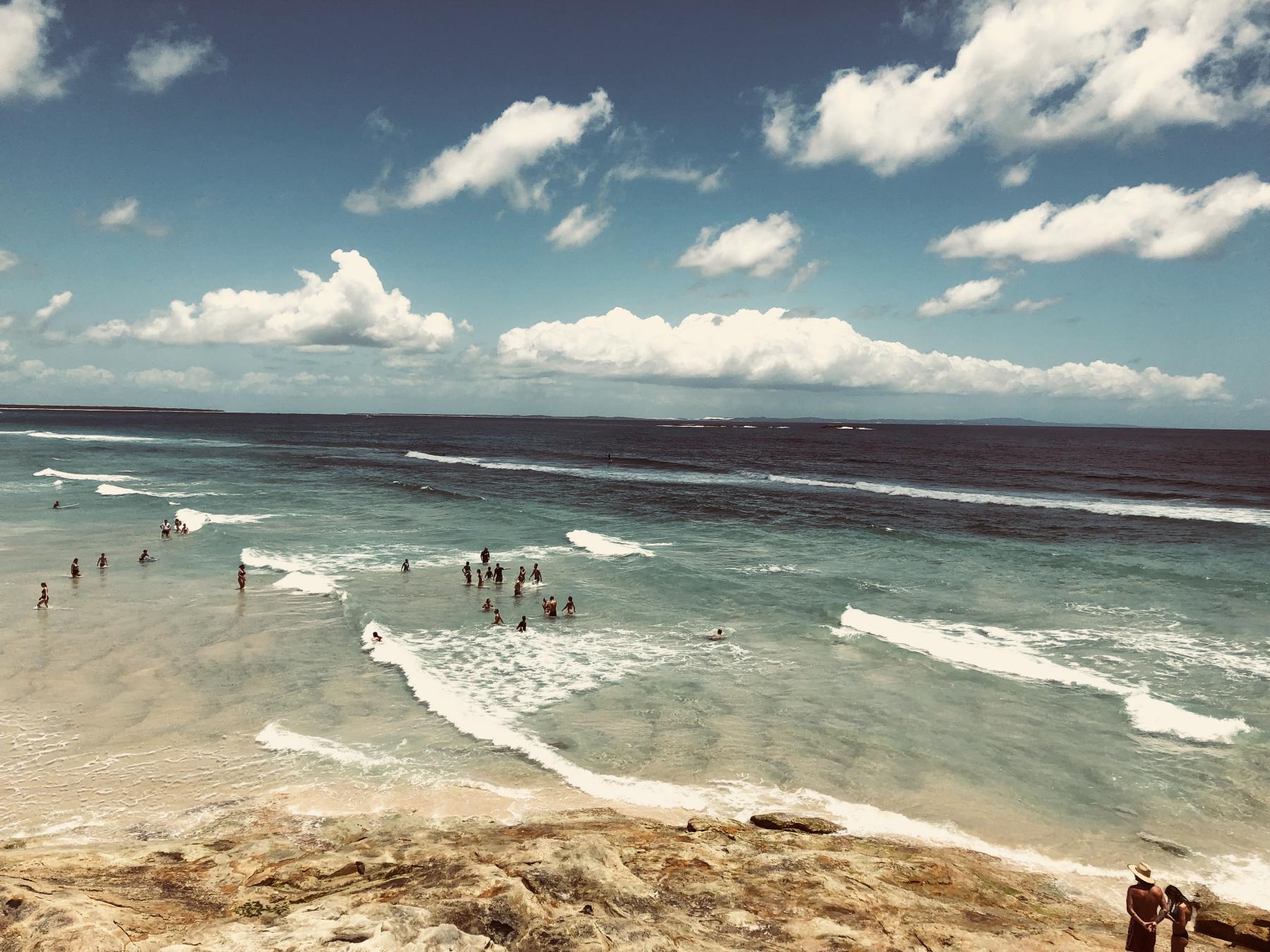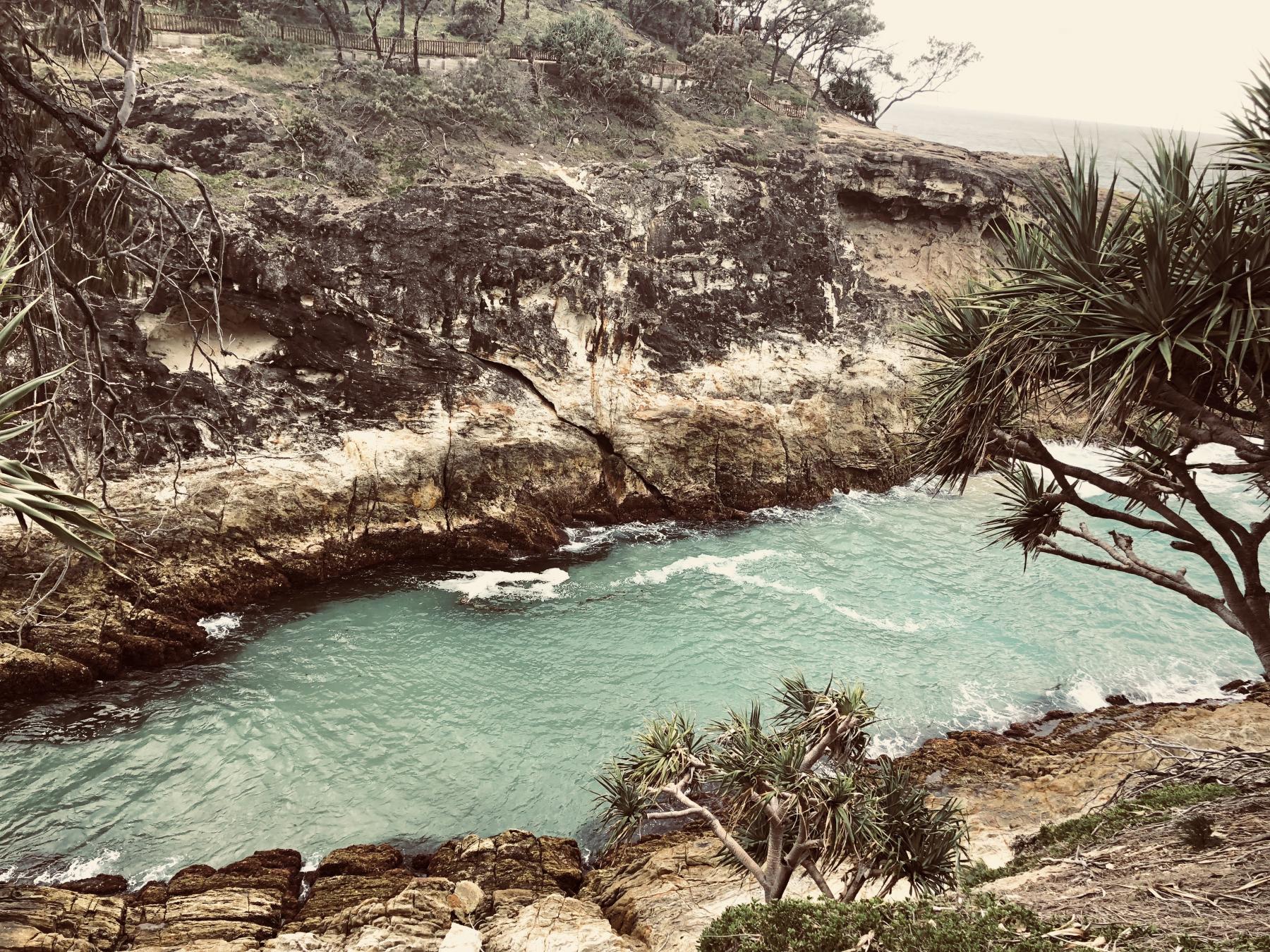 Last year, we caravanned at Adder Rock in un-renovated Dolly so it was a treat this year to take the old girl back over all done up and considerably more comfortable. I'll camp or caravan but I have to be comfortable and it can't involve too much effort. We work hard through the year so I don't want my holiday to involve more work. I want to be comfortable and have running water and ideally, power. I also won't do blow up mattresses. I take my bed situation seriously, complete with eye mask and white noise. You might argue we're more like 'glampers' and you'd probably be right.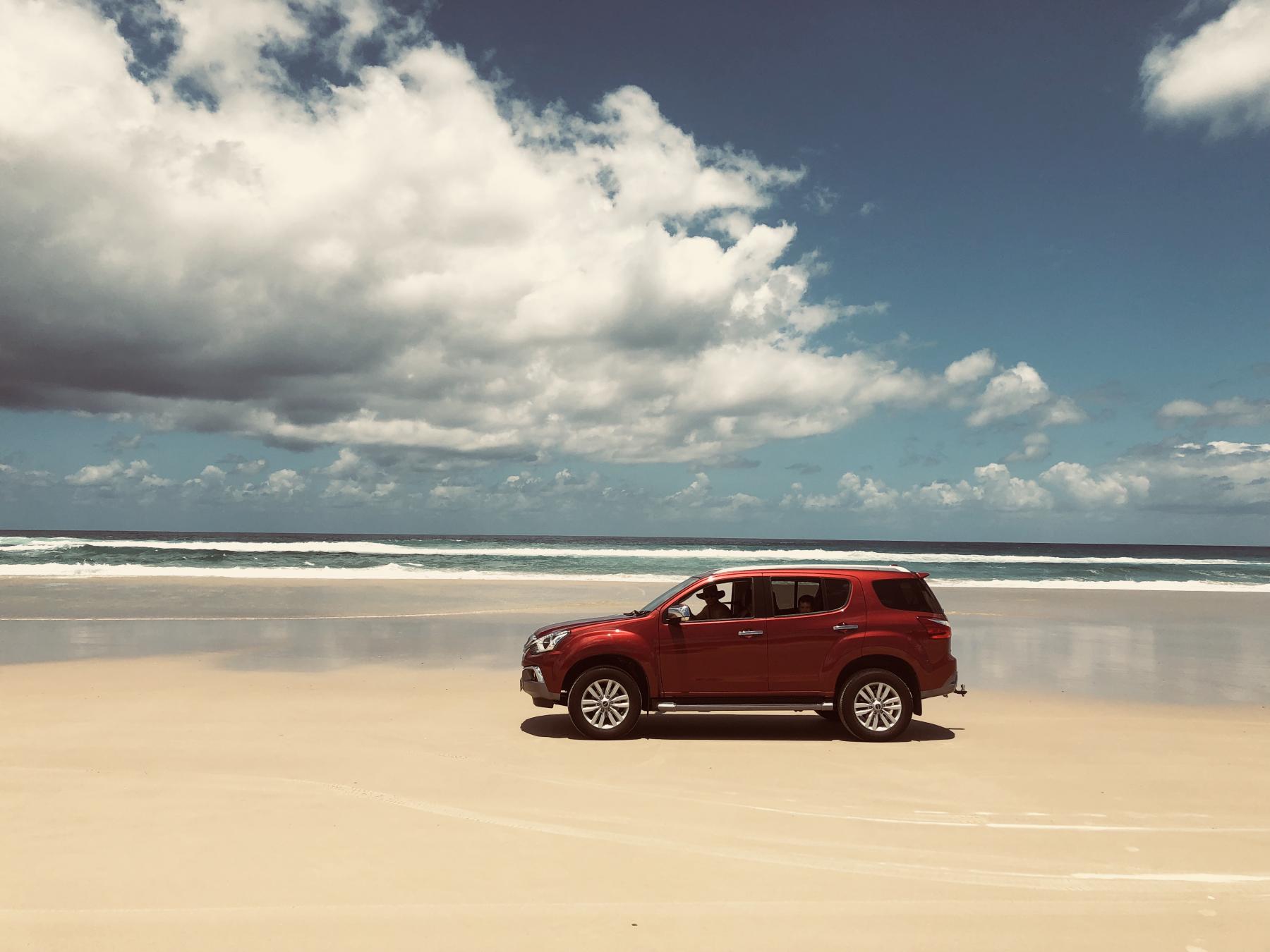 This was also the first time we've been also able to travel in comfort. Last year we partnered with Isuzu Ute and we've been driving their MU-X, which is worlds apart from Michael's unloved work ute, which has been our mode of camping transport up until now. You should know too that Dolly is a 22-foot vintage van so she's far from petite and the MU-X tows like a boss. You have to have your wits about you when towing anything, really but this is especially true with big van like Dolly and in this vehicle, Michael feels really confident and more importantly, safe. For me, I'm just happy to be enjoying the comfort of leather seats, a DVD player, reverse camera and automatic transmission.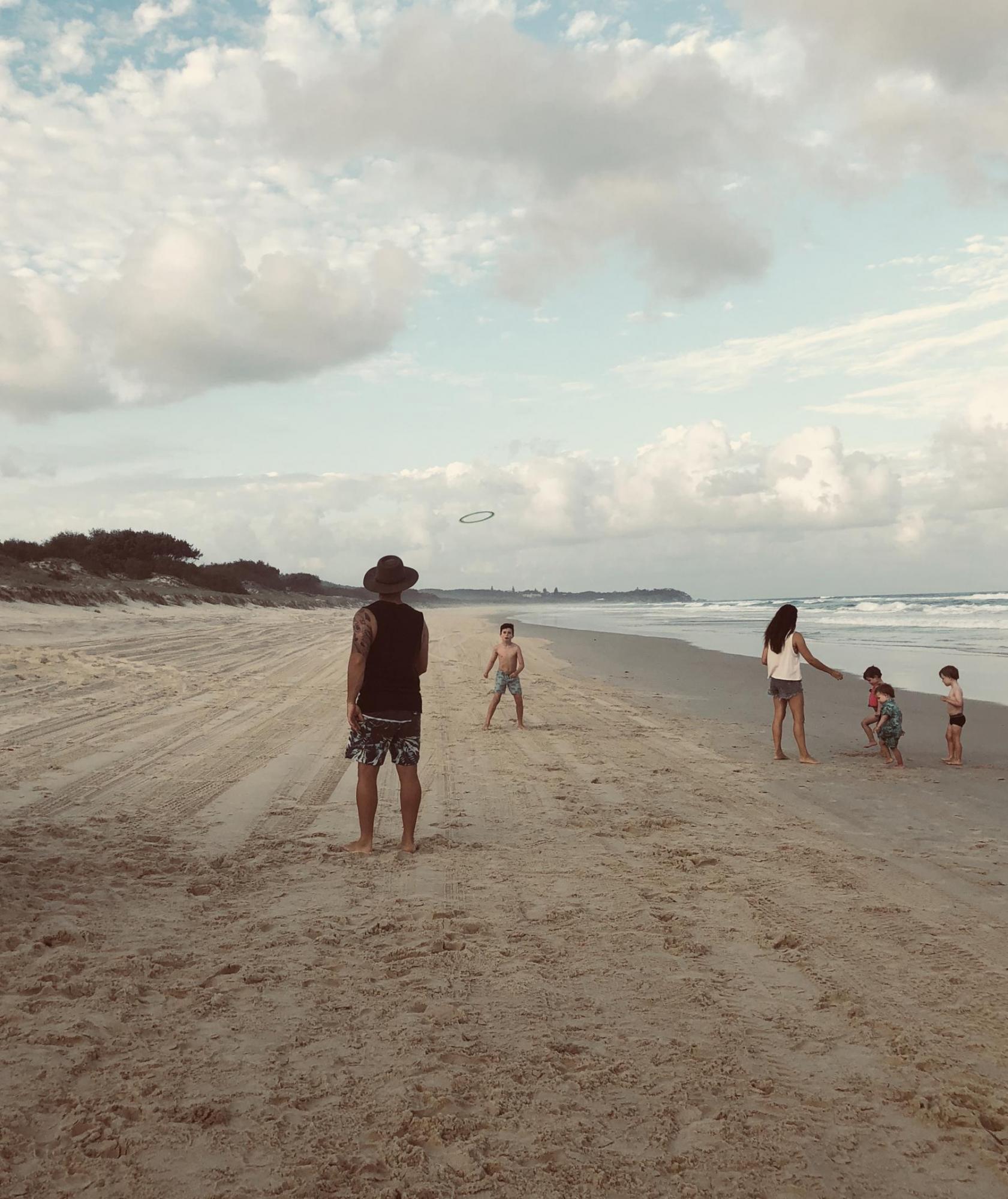 Whilst on the Island we took the opportunity to do some beach driving. The vehicle beaches provide great pippies-seeking opportunities and one arvo we even found an idyllic spot in the sand dunes to BBQ some kebabs and marshmallows. It looks too good to be true, right?! On a side note, if you're driving on the beach please slow down if you see children because despite our incessant, neurotic reminders to them to look left and right on vehicle beaches, kids are just not expecting cars on the beach and they can't hear you coming over the sound of the ocean. Also, when kids get on a beach they run. Everywhere. Fast.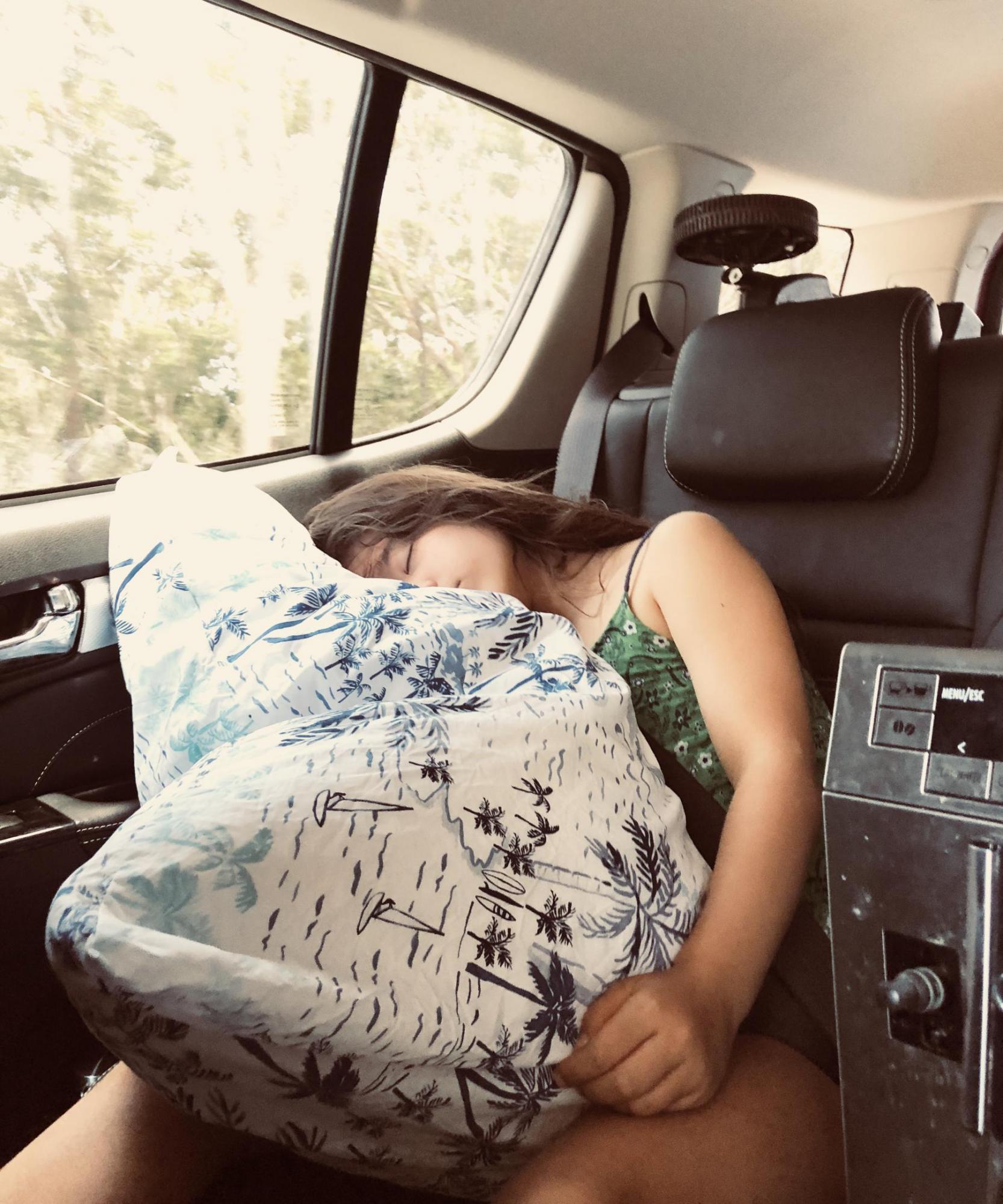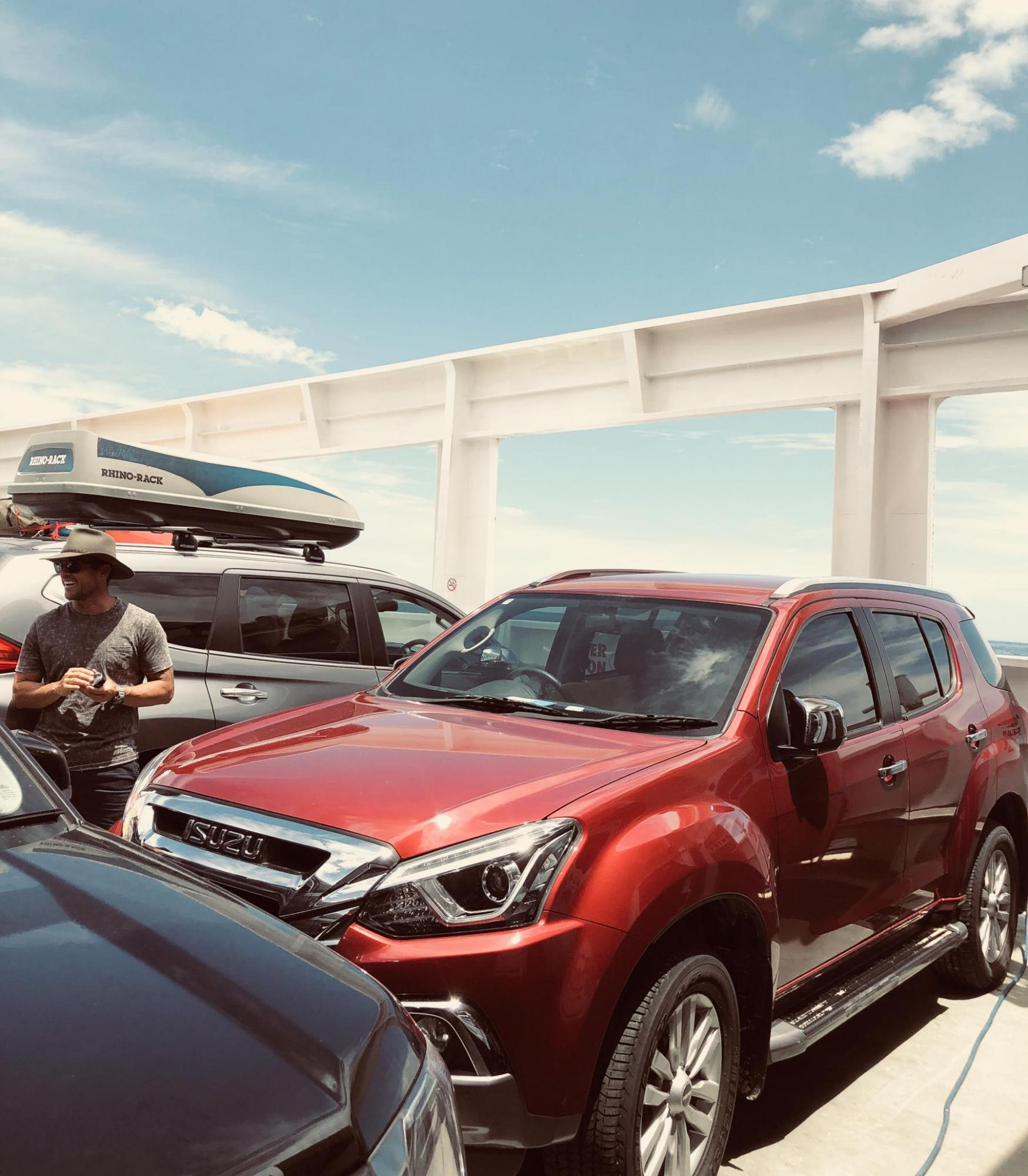 It sounds very indulgent, I know, but we squeezed in one more, different Island adventure before we dragged our sorry selves back to work, this time to a different island. We were back on the mainland for 2 days before we boarded our second barge destined to Moreton Island (a 90 minute barge ride from the Port of Brisbane), which locals already know is a 100 per cent sand island (no bitumen roads) so you actually can't drive on to the island without a 4WD. Most visitors to the Island come to drive, fish and snorkel and we can vouch for the array of marine life because from our balcony we watched a 5-foot shark casually swimming horizontally along the shoreline 10 metres from the beach. I'm not exaggerating, people!
If you're an avid four-wheel-driver like Michael and the kids (I prefer my car trips sans the rock n rolling) then Moreton Island is where you want to be. Some of the beach tracks on Moreton provide some serious sand driving, which I think visitors to this island drive along for the sheer fun of the challenge. Any male reading this right now is thinking, yeah dah! But I'm more of a let's just get from A to B kinda gal, which is how I enjoy the MUX day to day but that's a post for another day.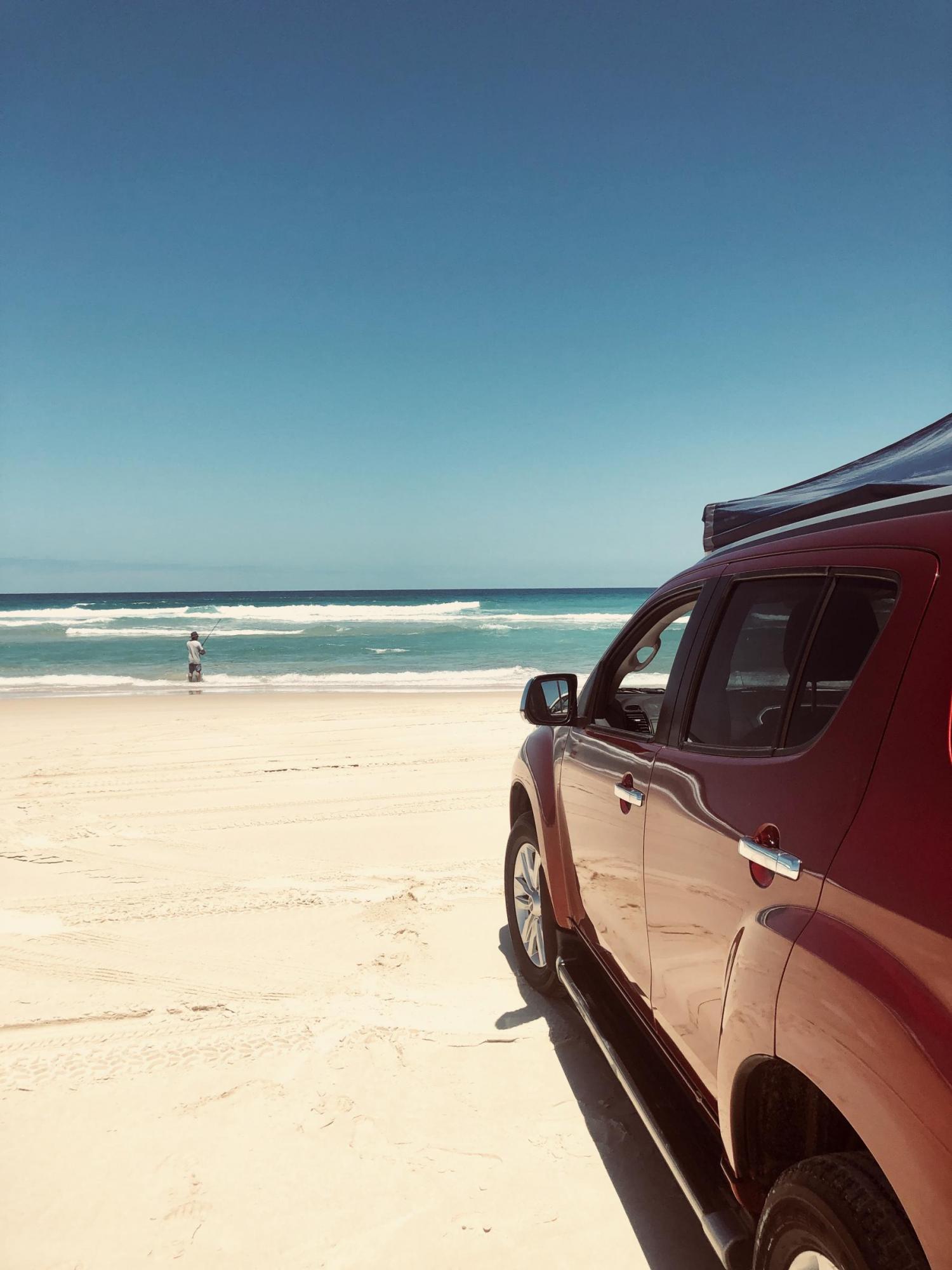 I know this post is a tease when we're only freshly back at work but the Hot Cross buns in the supermarket are an indicator that the Easter holidays are not that far away so maybe we can inspire you to book an island adventure getaway.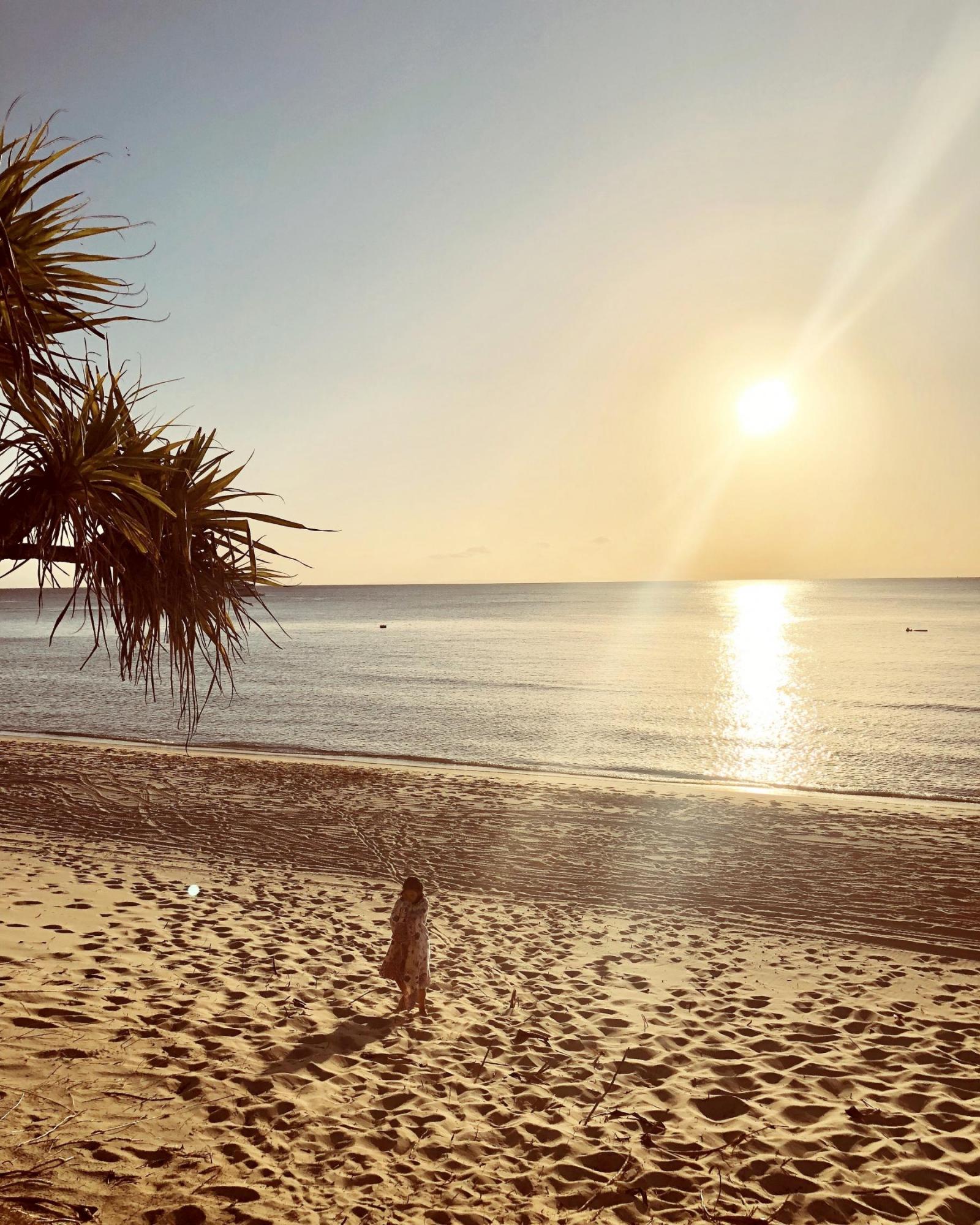 Carlene xx