Episodes 3 and 4 of Ready, Set, Reno went to air on 9Life last Sunday and 5, and 6 of aired last night, which means that there are only two more weeks before the reveal of our own renovation (episode 10). I'm dying to show you the images of the completed project but of course, I'm not going to because that would spoil the reveal, which goes to air 8 October.
What I will do is just be really annoying and show you what's happening in some of the spaces (the kids bedrooms) via mood boards. I should pretext this by saying I NEVER create mood boards when conceptualising our own spaces. Never have and probably never will so I've actually created these mood boards after the fact. It's not that I don't think mood boards are useful in designing a space. They are and I always create them for client projects because I can't expect them to see what's in my head. For our own projects though, I have the liberty to be a bit rogue in my design process. Also, I'm a big fan of of clashing patterns and a huge lover of colour so I'm never concerned about a space appearing all a bit 'too much.'
Paddy's bedroom colours were inspired by an image I saw on Pinterest a couple of years ago in blue, red and white. It struck a cord with me because the choices were bold. Many people can be scared to use red in their interior but this bedroom is a good example of why no colour is off limits in the right context. The mustard in the form of the ottoman was an afterthought but totally works with the scheme, and together with the rug, prevents the room looking nautical.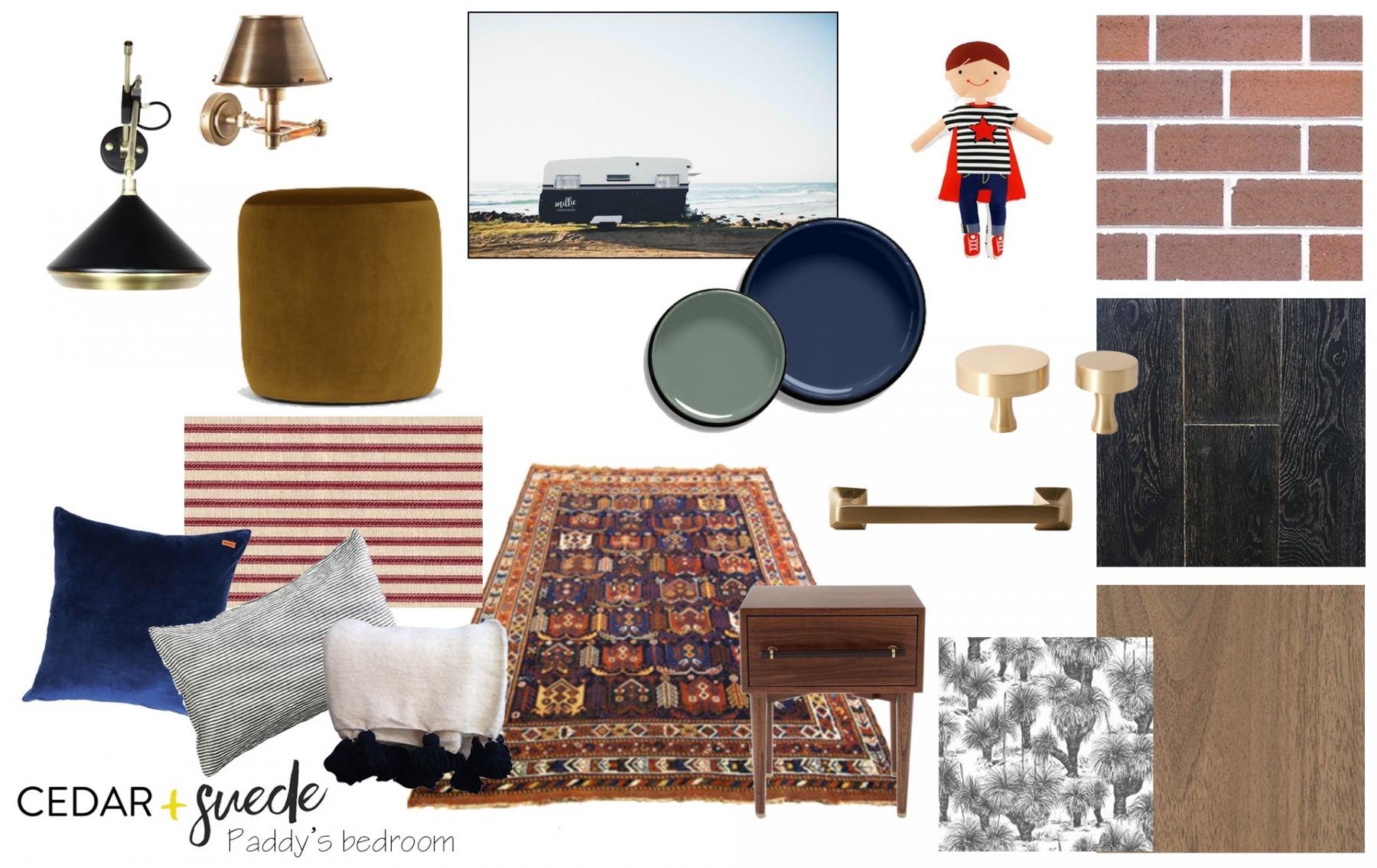 Paddy's and Stella's bedrooms are mirror images of each other in terms of layout and it felt right to me to use the same colour on the walls on both rooms and use different accent colours to create different looks.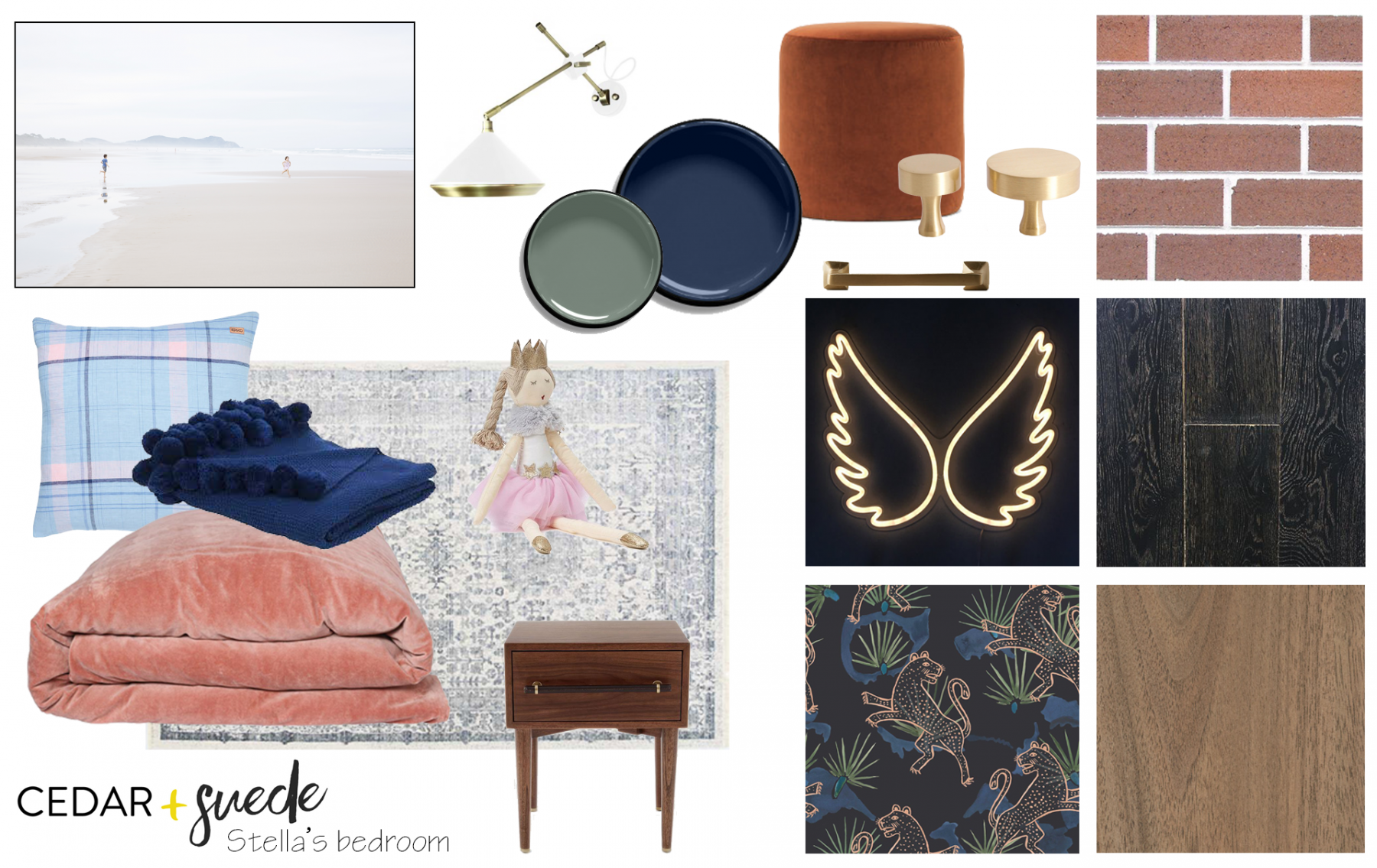 What I love about these spaces is that as the kids mature, these rooms are going to adapt so easily and whilst that may seem like a cliche, more than in any other renovation, creating spaces that would stand the test of time was important to me because we're here to stay.
I'm going to go into soooooooooooo much more detail when I can reveal the images of the rooms, including where all the items can be purchased so hang tight another two weeks.
In the meantime, tune back in to Ready Set Reno Sunday 9.30pm to see another 2 beautiful home reveals as well as progress at our house.
Carlene xx