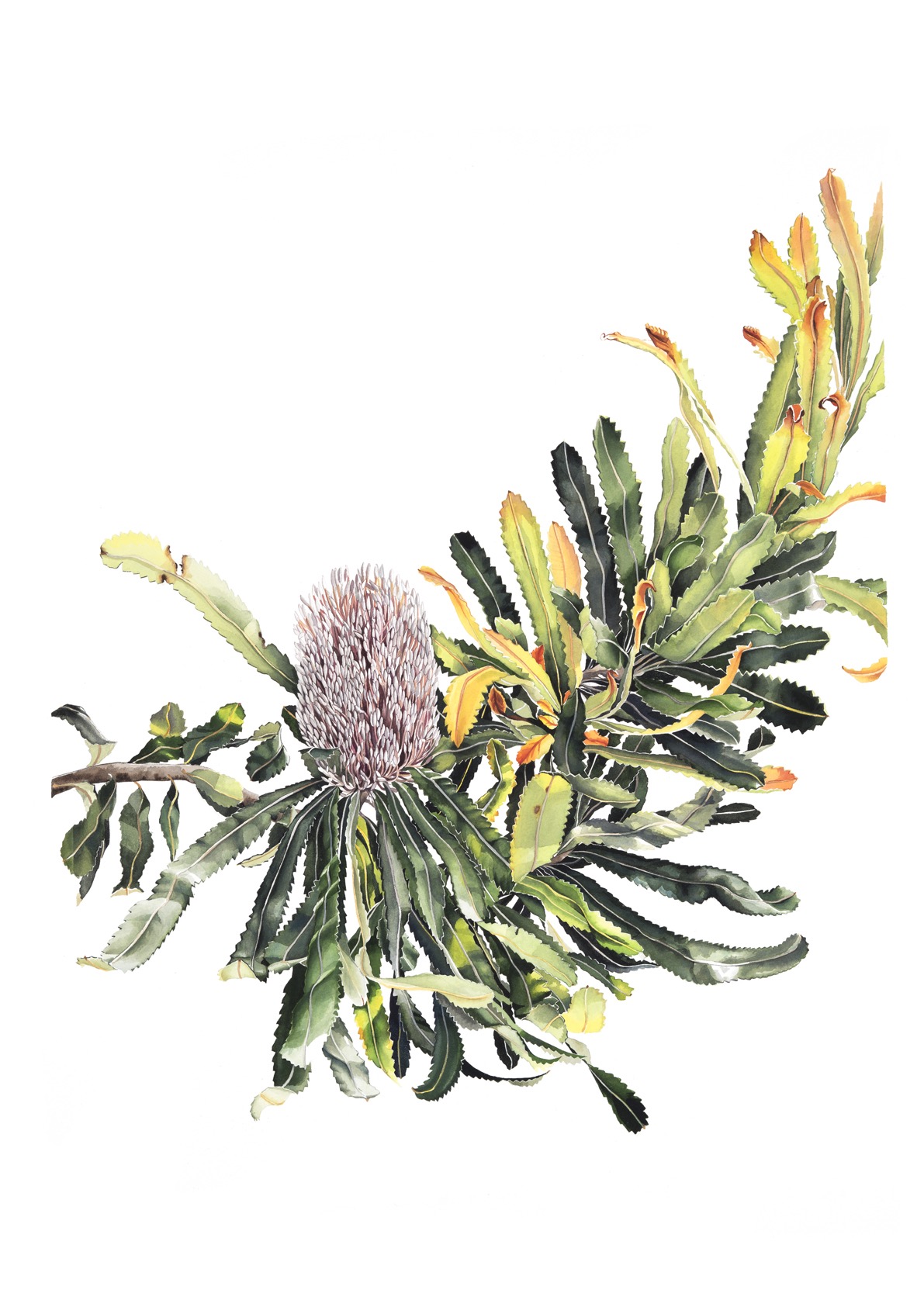 How do you describe your work?
Every time I put paint to paper, my main aim is to create something beautiful. I think that beauty often lies in what's familiar, which is why I'm interested in painting things from life around me. I am often told that my work has a real 'Australian' feel to it, which I think is a result of my take on watercolour being quite bright and vibrant.
I love painting all kinds of flowers – from my garden, from the florist or the back dunes at the beach, I don't discriminate. I think the things that evoke nostalgia or fond memories for me, do so for my audience too. It's these little snippets of the everyday that I like to re-appropriate to a beautiful painted scene, and this is what people connect with.