We recently worked with Amber Tiles to share our tips on how to plan a bathroom renovation and below we've answered some questions about how to apply tiles to the bathroom and kitchen which you might find helpful if you're about to embark on your own renovation/build. And in the spirit of giving, I wanted to give the opportunity to ask some more specific questions about bathroom and kitchen renovations so hit me up in the comments section below and I'll share the answers here and on IG stories so that everyone can benefit.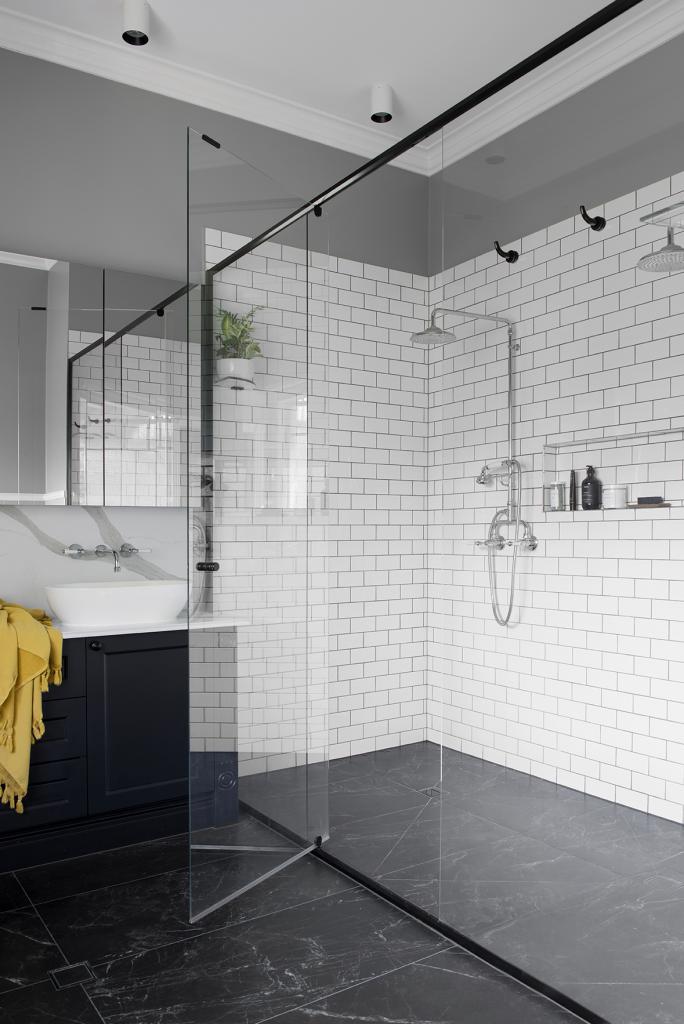 Q: What makes a tile a feature tile?
A: A tile feature is a design statement piece that will often act as the hero in a space. It's generally in contrast to the other materials used. This might be a patterned floor tile or mosaic splashback, for instance. A feature tile shouldn't be confused with a feature wall.
Q: How do you work with the rest of the design and dimensions of the
living/kitchen area?
A: We always work up a floorplan/layout first and then make our hard surface and colour selections, fixtures and fixings. Coming up with the most effective floorplan means trouble shooting and working out what it is you need in the space before playing around with a few options. When it comes to the look and feel, I seek out a lot of inspiration from Pinterest, Instagram and Magazines to gauge what it is I'm drawn to and to help narrow down my choices.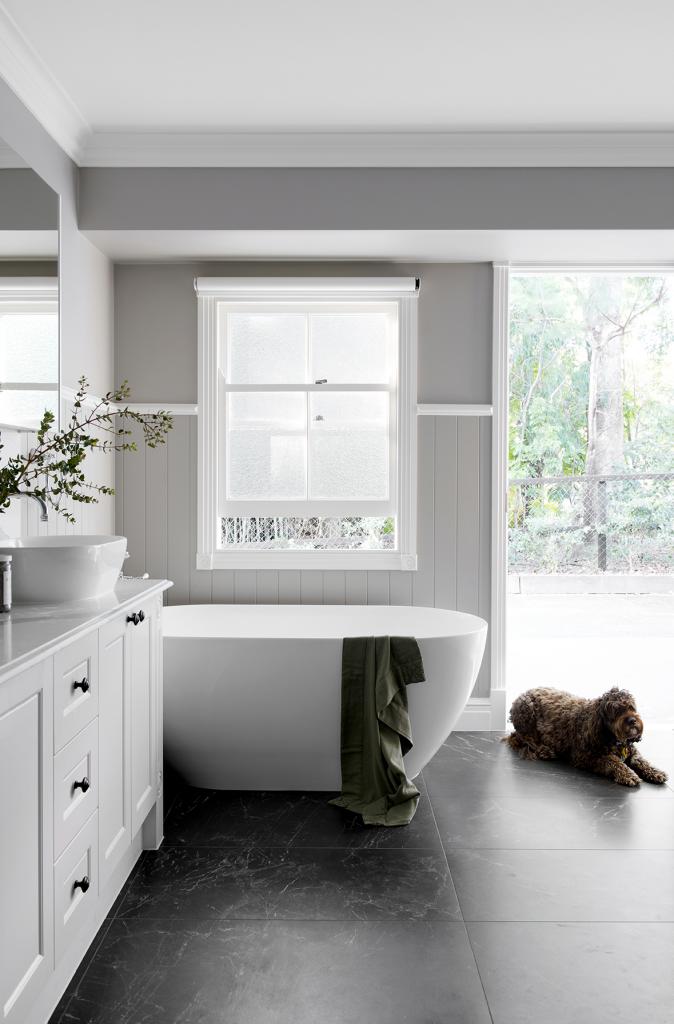 Q: What ways can you make tiles pop?
A: You can make tiles pop via colour or if using a small tile or mosaic and by contrasting the grout to the tile, thereby highlighting the pattern. There is also a big variety of moroccan inspired printed tiles on the market which I particularly love in classic style homes. Opting for a colour is another way to create impact. There are some beautiful coloured options of tiles in store at the moment from cobalt blue to sage or emerald green and even some dusty pinks. Scrolling Pinterest is an ideal way to see how colour can be applied well (and not well, which is key).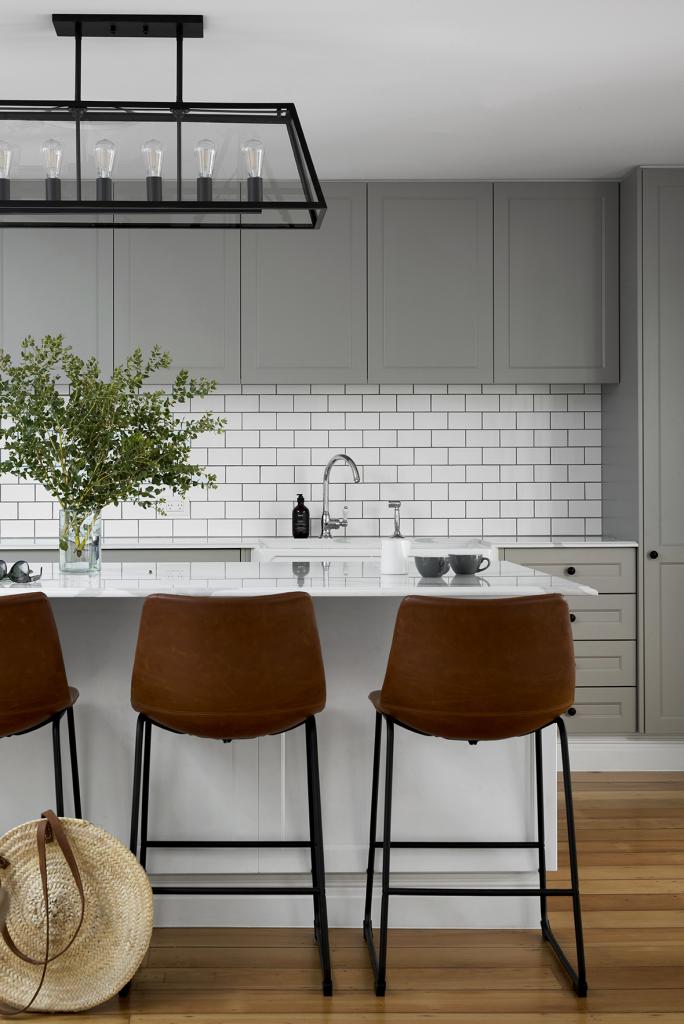 Q: How does the size of a tile affect aesthetics?
A: We utilise small tiles to add pattern and interest to a bathroom. I especially love pattern on the floor whether it's a herringbone mosaic, a penny round or a french laid travertine…… Larger tiles create a cleaner, more streamline look but avoid using too large tiles because you'll end up with too many awkward cuts. I like to see a combination of large and small tiles in a space for the sake of creating interest.
Q: Should you play it safe or make a bold statement?
A: I don't think playing it safe is very fulfilling but making a statement should also be about educated execution. You can make a statement without just by creating a functional, considered and well executed space that will stand the test of time.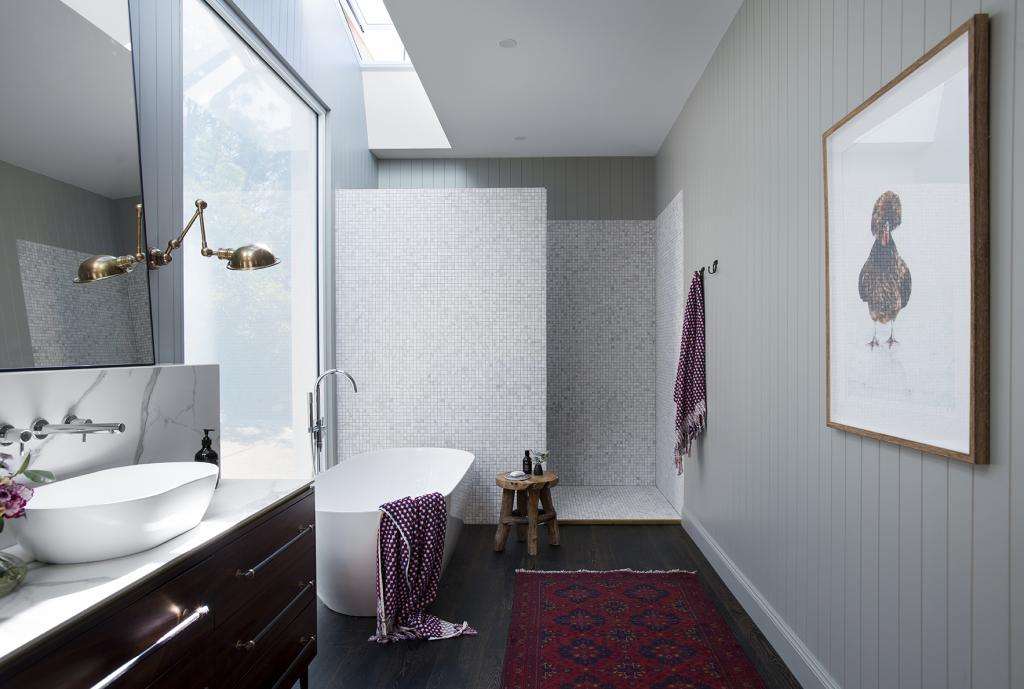 Q: What do you need to consider in terms of colour, grout, texture and pattern, natural light etc?
A: Your tile should always be sampled in the space before making a final decision because  tile colours look different in different lights etc. A contrasting grout colour should only be used with small tiles like subways or mosaics where your intention is to highlight a pattern, otherwise do your best to match your grout colour to your tile colour.
Q: What kind of tile looks won't date?
A: Natural stones such as marble, terrazzo and travertine are timeless and good quality tiles always stand the test of time, both in durability and as a look. A classic brick-laid subway tile is also a timeless choice in any context. I also think patterned Moroccan tiles laid on the floor will show longevity as a trend, whereas they may grow tiresome applied to the wall.
Q: Can you add anything else about tiles for this area that you think people should know?
A: When it comes to your floor surfaces you don't need to limit yourself to one material. For example, you may want to define your kitchen space with a statement floor tile but use timber flooring throughout the rest of your house. There are some excellent examples of this, done well. Also, when choosing tiles think about how you live. For instance, gloss white tiles on the floor are always going to show dirt and be generally hard work so unless you love to clean opt for something that will withstand living. After all, that's what our home is for.
Remember, this is your opportunity to ask some more specific bathroom and kitchen renovation questions so hit me up in the comments.
This post is supported by Amber Tiles.
Images by Mindi Cooke.
Carlene xx