For Ocean Road Magazine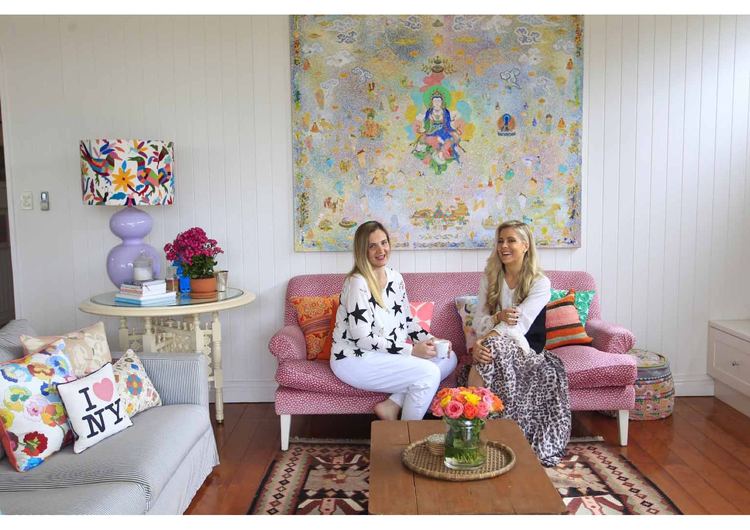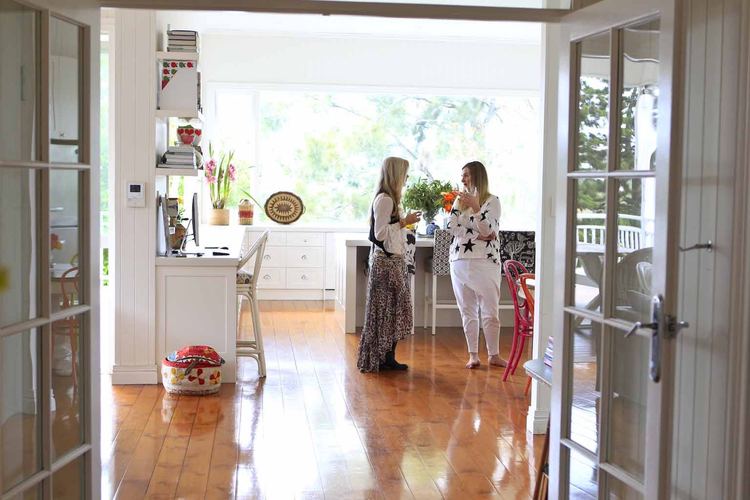 I couldn't have been more thrilled to visit the eclectic and charismatic Brisbane home of Helen Bayley recently.
Helen is the creator of Lovestar, the quirky, cool, heart-shaped, plexiglass wall vases that are sold exclusively via the Lovestar website and boast a cult following. I've been a big fan of the brand since its relatively recent inception in 2012 and having seen glimpses of the Bayley home, I had to check out this soulful property for myself.
I had high expectations that Helen and her home would be as cheerful, and charming as her vases and I was not disappointed. The lawyer turned designer was welcoming, open, honest, and just a breath of fresh air and, in fact, I would apply the same words to her lovingly decorated home.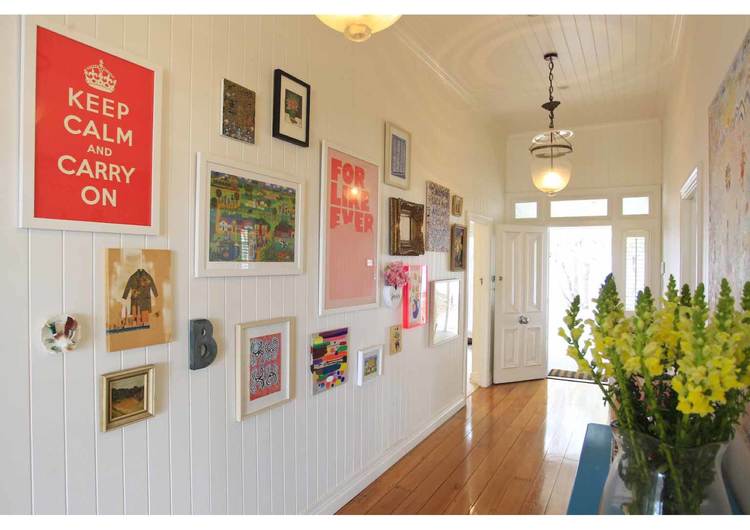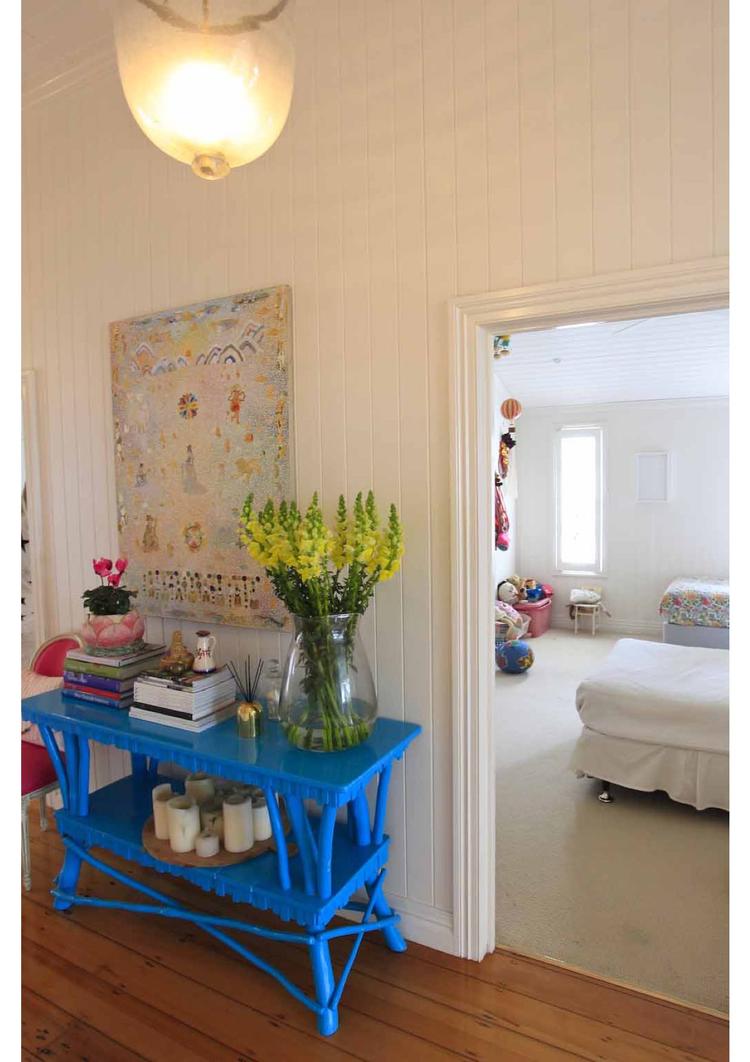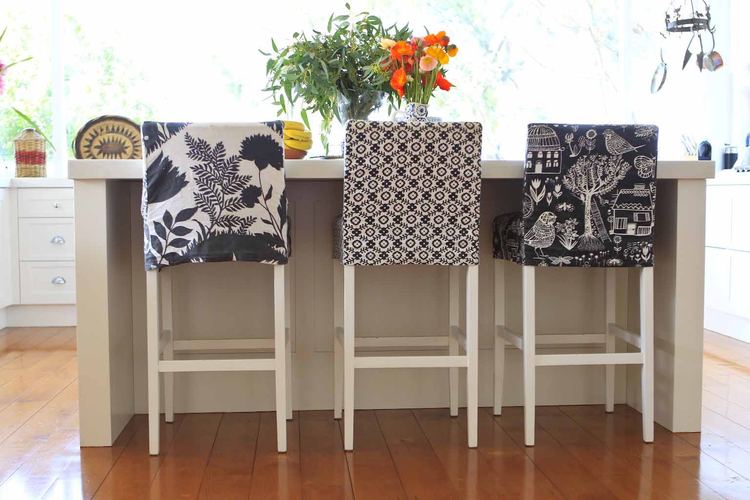 On entering the home Helen shares with husband, Chris, and three daughters, Charlotte (6 years), Annabelle (5 years) and Imogen (3 years), I had instant hallway envy over the captivating gallery-style arrangement of art that lines the VJ walls (everything always looks better hung on a VJ wall). Either side of that whimsical hallway are three spacious bedrooms that echo the same fun and frivolous tone set by the entrance. Where the hallyway ends, a large, open, sun-filled main living area begins and the eye candy continues.
The living room to the left is filled with quirky, one off cushions; a fuchsia patterned upholstered sofa and an entertainment unit carefully curated with cherished objects. The dining room to the right is made up of a fun and colourful upholstered bench seat, bright coloured cushions, and a round dining table adorned with Bentwood dining chairs, each one a different colour. Beyond the dining room is a large, classical-inspired kitchen that is treated to a flooding of light from the huge windows that wrap two full sides of the space. One of those sides acts as a servery to the spacious deck that no doubt receives year round use in our temperate South-East Queensland climate.
I can completely relate to Helen and her home because she, like me, has a need to look at pretty things that sometimes serve no function other than simply being pretty and we feel absolutely no need to explain ourselves. We also share a love of vintage and antique furniture and homewares, and enjoy how they tell a completely different story sitting in a modern setting. The bold splashes of colour dotted against the neutral backdrop, speaks to my own need to live with colour and reflects the vivacious nature of its occupants.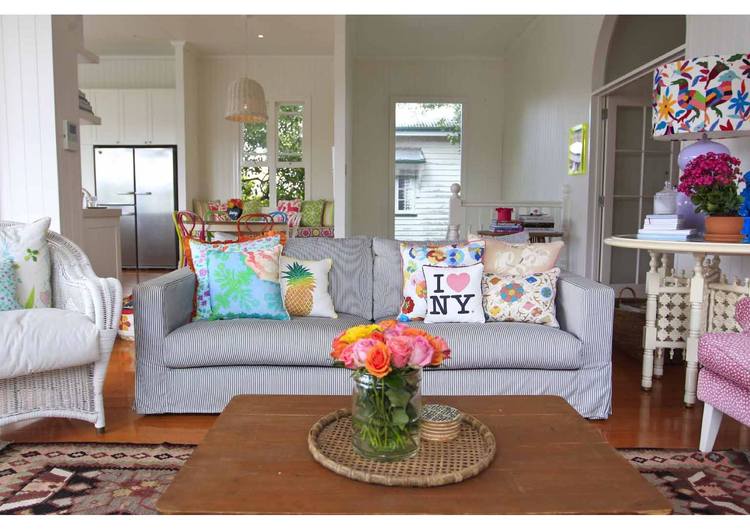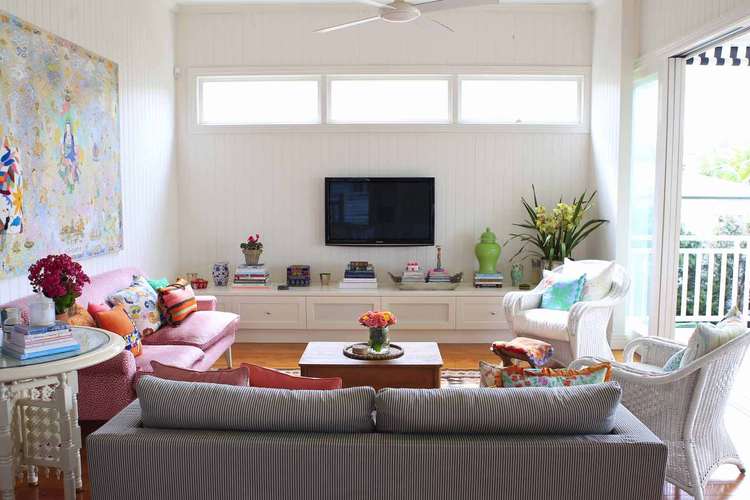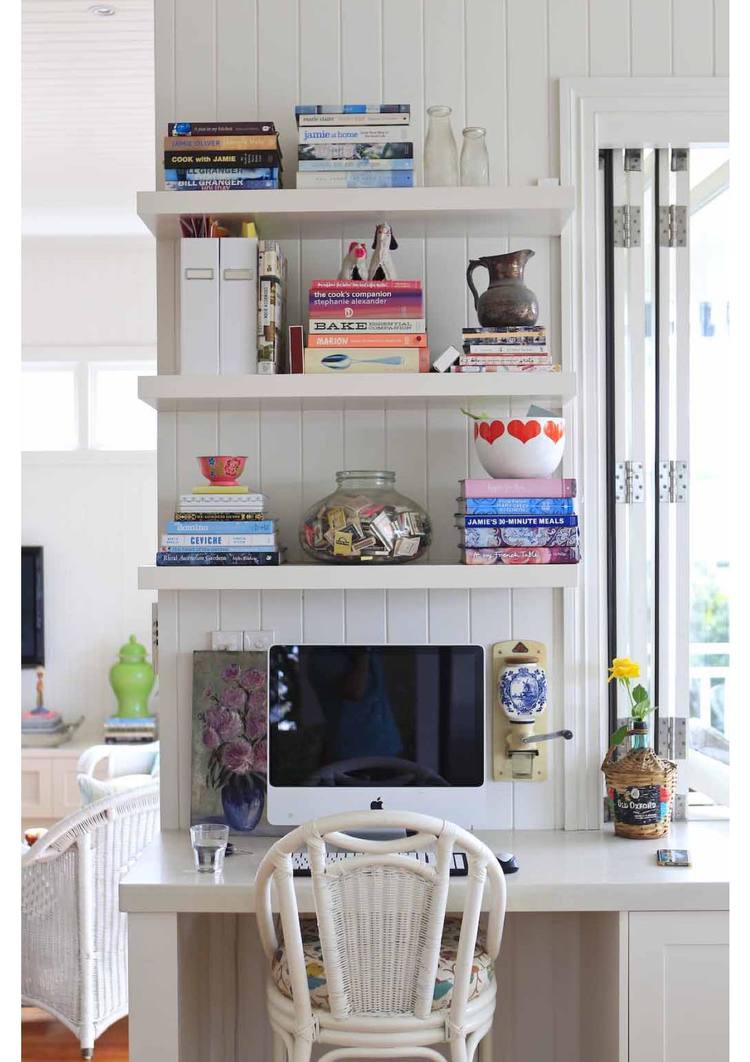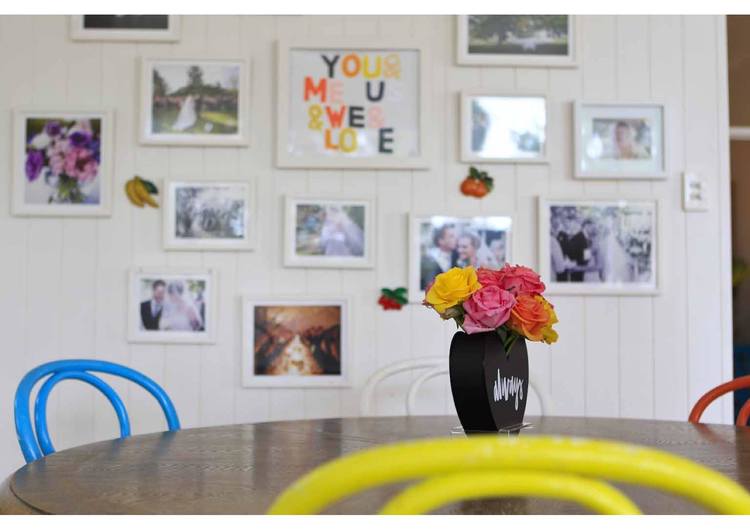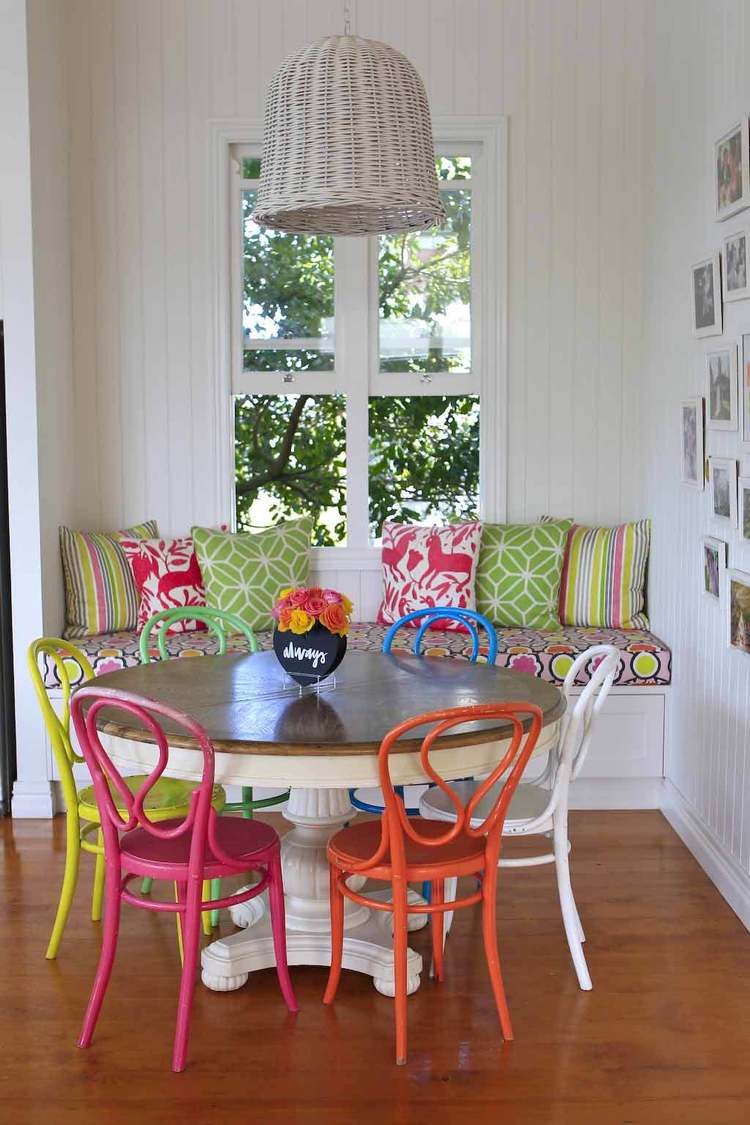 Despite enlisting a little help from talented interior designer, Anna Spiro of Black & Spiro for the dining space, Helen needs little assistance in the design stakes. Her keen design eye makes her skilled at mixing old and new, large scale and small scale, and stripes and florals.
She is a collector and Helen's home is a collation of art, one-off décor items, and lucky vintage finds. In fact, it was her collection of vintage ceramic wall vases and love of flowers that inspired the birth of Lovestar not long after having baby number three. It was a time in her life when she was, in her words, "in a bubble of love," and the heart shape vases therefore seemed an obvious design choice.
The home has been a labour of love for Helen and Chris, as they have, in instalments, transformed what was a modest Queenslander, in inner city Brisbane, into a comfortable, enchanting, and much loved family home.  It's also a busy home, accommodating three children under six years and a section of the house facilitating one leg of the business. However, I suspect that anything less would be a little dull for this spirited creative.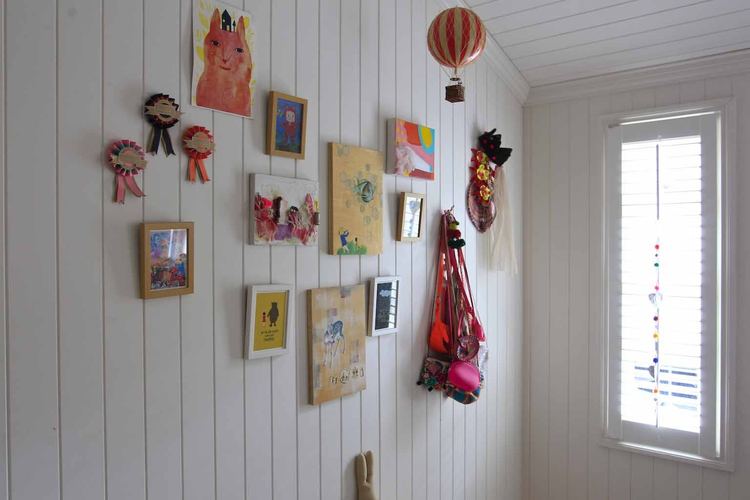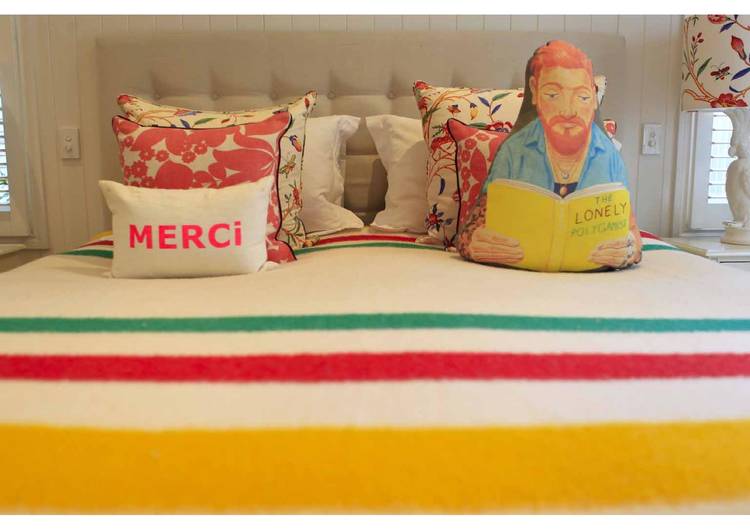 Photography by Brian Usher.
Carlene xx