Ever wondered about what goes behind those calm and prettily styled shots you see in magazines, Pinterest and Instagram?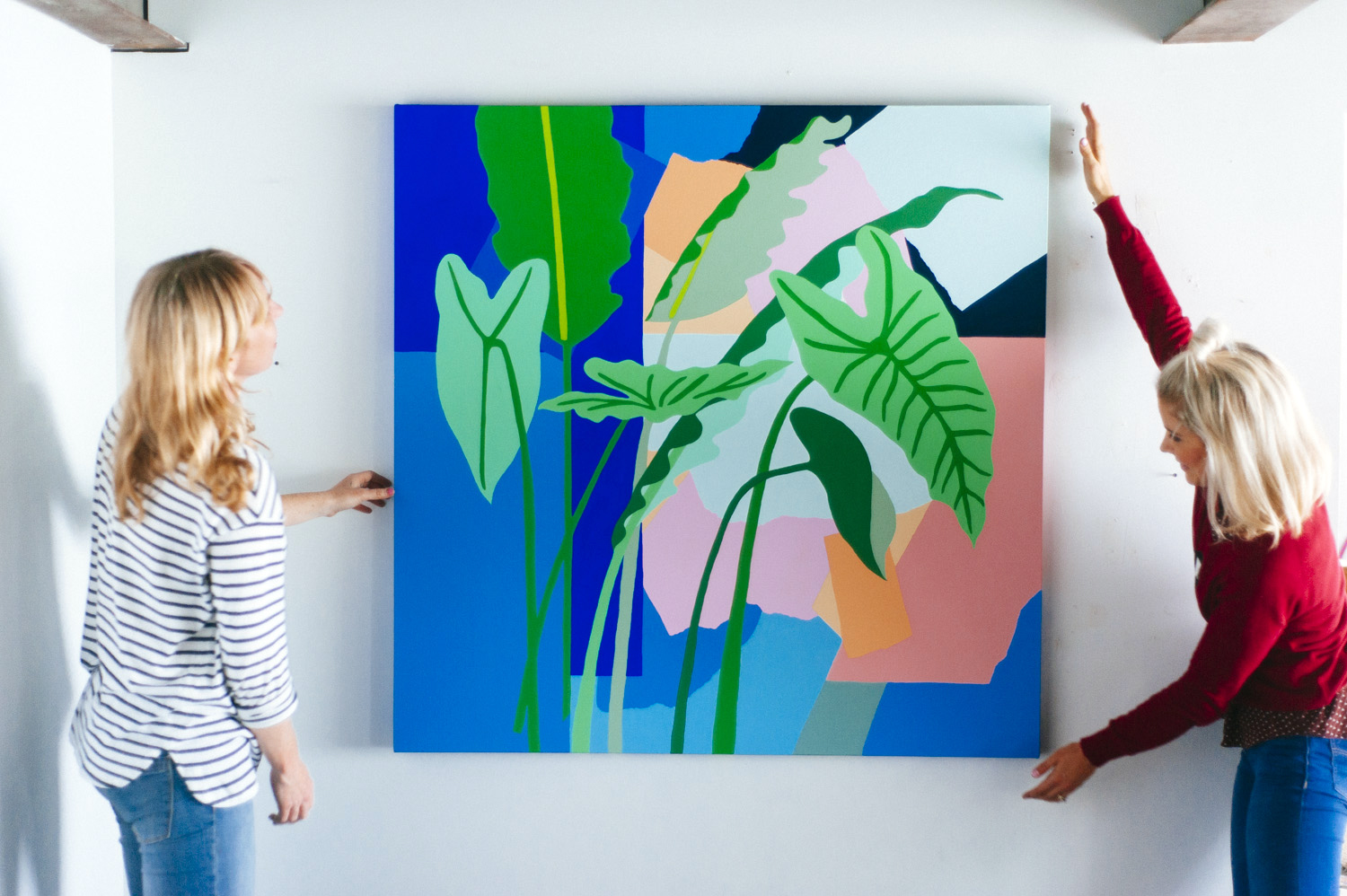 I was fortunate recently to style, fellow Gold Coaster, Leah Bartholomew's, new art collection. I have long been a fan of Leah's work (I introduced you to Leah's bold and beautiful, native flora-inspired work here), so I was all in to help create the perfect scenes for what I knew would be a killer new series of work.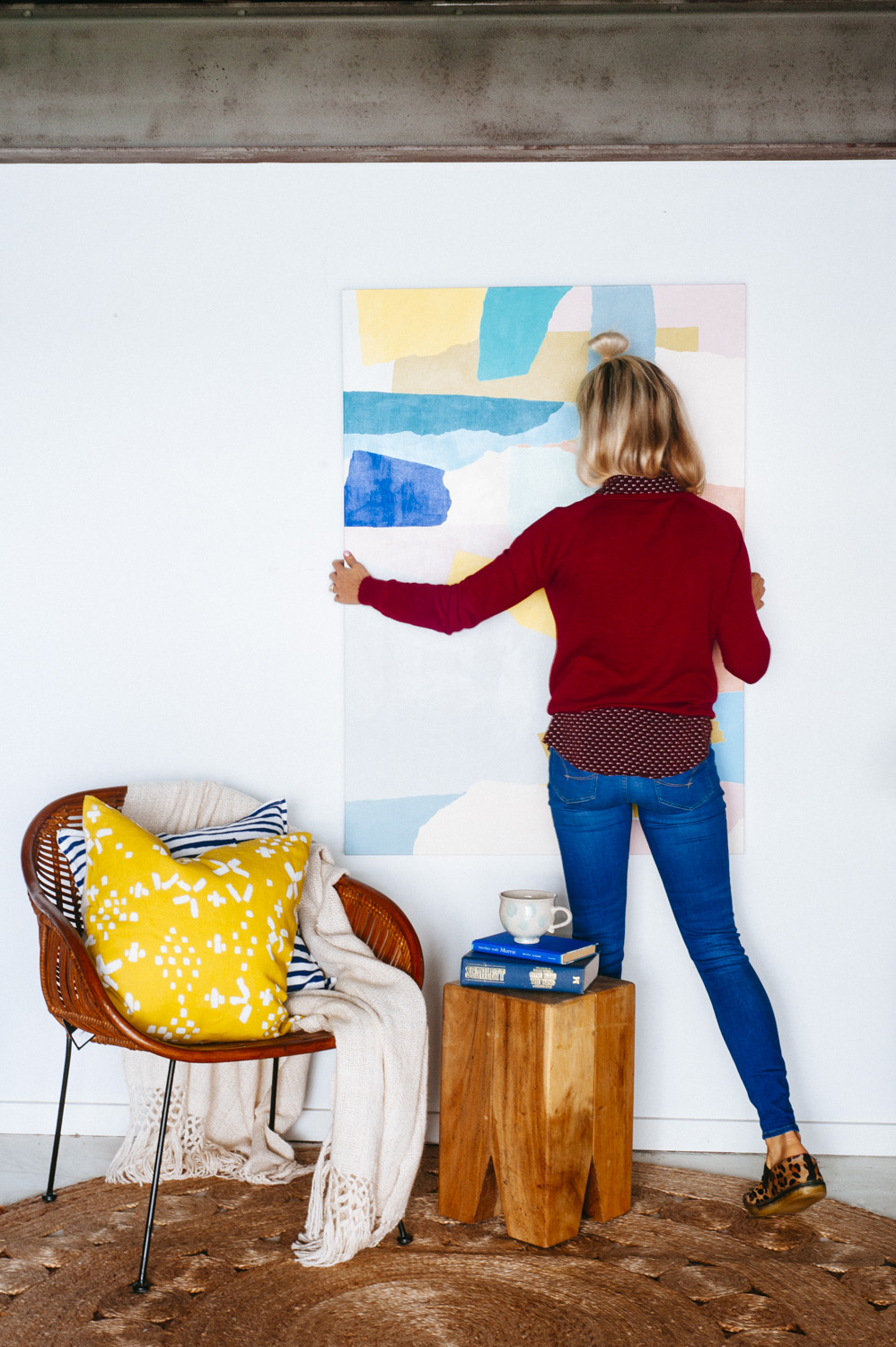 Leah knew from the get go that she wanted to shoot in the Kira & Kira showroom (on the Gold Coast) for access to their beautiful and very complementary furniture and homewares. Negotiating our way around all that beautiful product to create enough space for the shots was tricky and photographer, Nat McComas, had to work her magic to pick up as much light as possible with the challenges of west facing building, low ceilings, and shadows galore but the proof is in the pudding, she delivered the goods.  It helped that Leah had complete faith in Nat and I to get the shot and was completely relaxed about the whole process.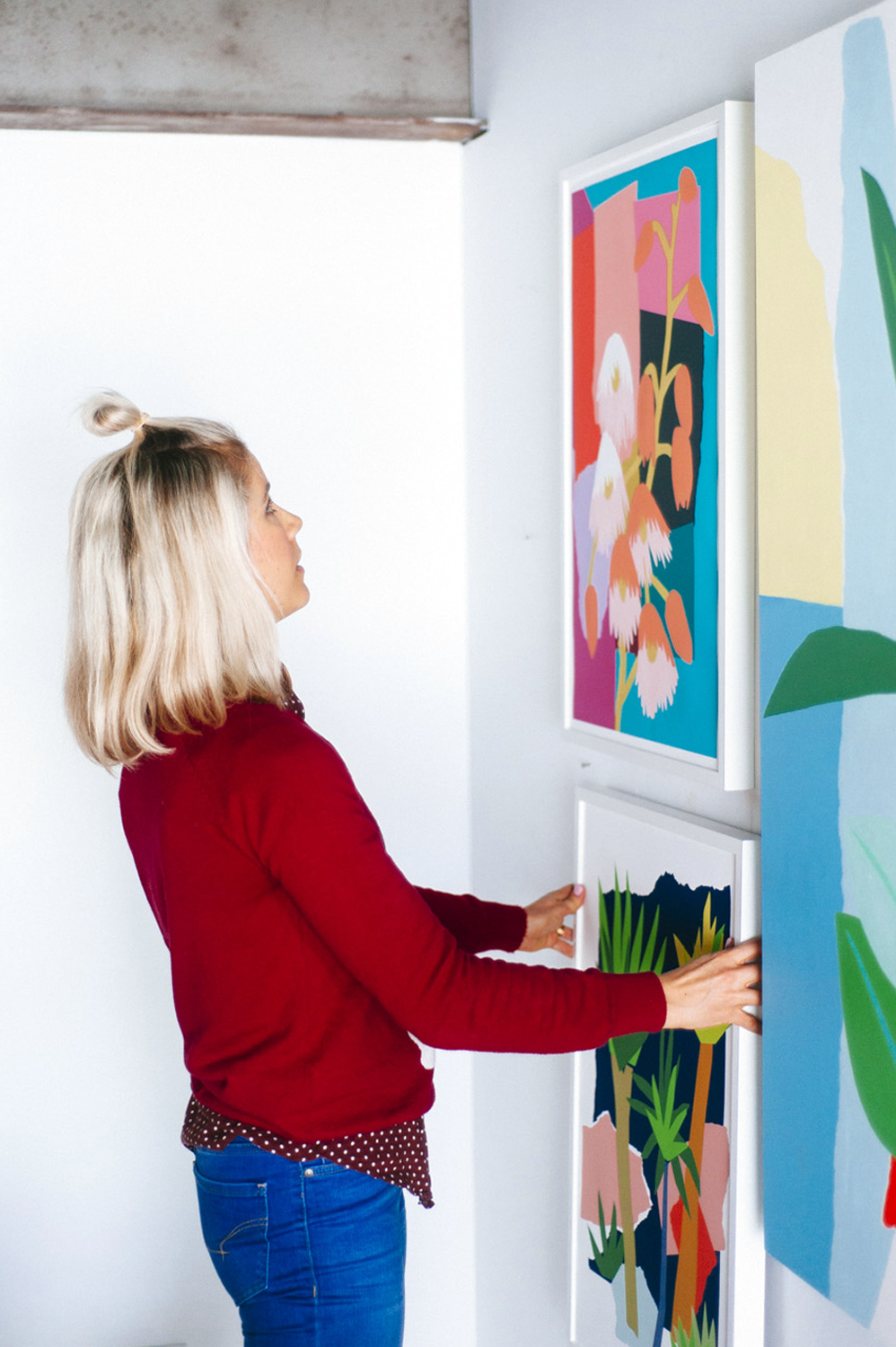 We had 9 hours in which to get 7 shots. I know it sounds like an excessive amount of time but it's so not. There is so much that goes into achieving those perfect styled shots that to the viewer should look like a completely natural, unstyled scene. We had to work with some urgency because I knew we would lose light at 5pm so my motto for the day was, "don't split hairs," I know myself well enough to know that I could compulsively add, delete, and move around props all day in a trance-like state. Anyone would think I'm performing brain surgery.
The creative agony is so rewarding when you see the final shot and it works.  And ta da…..here they are…….
It was such a fun and rewarding day. I didn't realise until I got in the car that none of us sat down for 9 hours but the outcome was so worth it. Congratulations Leah for a knockout new collection. You can view and purchase the full series of Leah's work via Greenhouse Interiors right now.
If you have questions about the suppliers of the product used in the shoot, feel free to query in the comments section.
Carlene xx