Meet Dolly; and while I know that you've probably already seen, met, and loved her as much as we have, it's time to break down the nitty gritty of our largest (22 foot to be exact!) home on wheels. Featuring beds at both ends, including the sweetest of bunks, a spacious, fully functioning kitchen area, dining nook and heaps of storage space, Dolly rolls into a camping ground in style.
Utilising our signature brass accents, combined with pastels and quirky prints, we love Dolly's fresh, retro, coastal vibe. In an effort to salvage as much of the original van as possible, we've restored the original handles, cabinetry and dining table in keeping with the van's heritage. Dolly is a light, bright, breath of fresh air. She is our home away from home, our beach holiday on wheels. She is named to honour the legacy of Dolly Everett, who leaves behind a powerful message, "speak even if your voice shakes." May her death not be in vain.
Ready to create your own dream home on wheels? Learn a few tips and tricks from us on how to buy and bring back to life your van – watch here.
Then, see below our resources guide where we sourced everything from the tiles, to the paint colours, bedding, and appliances for Dolly.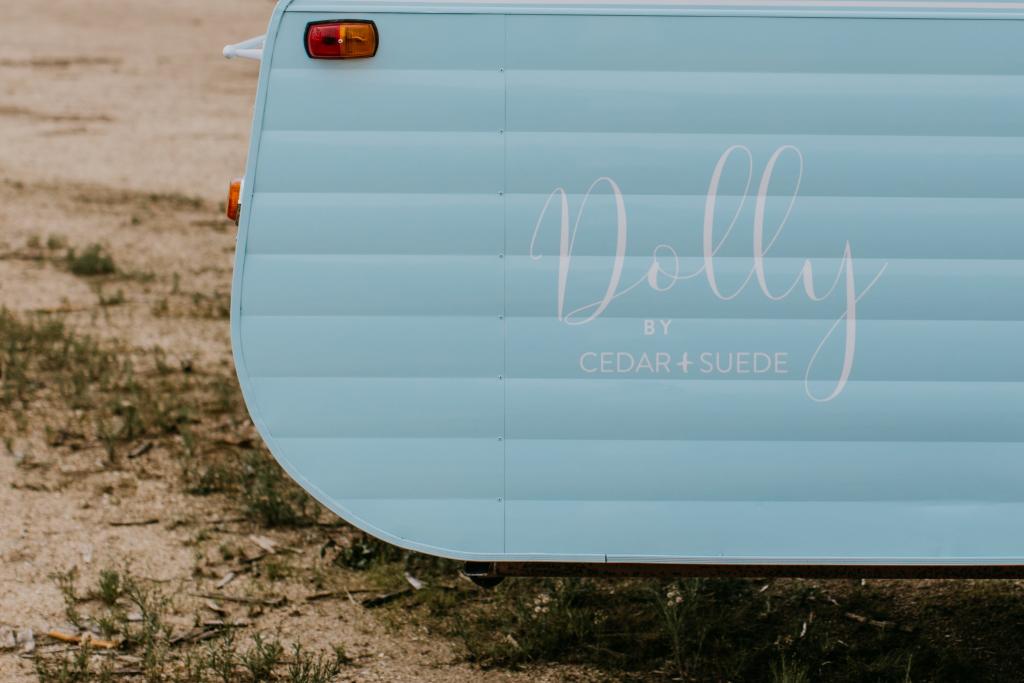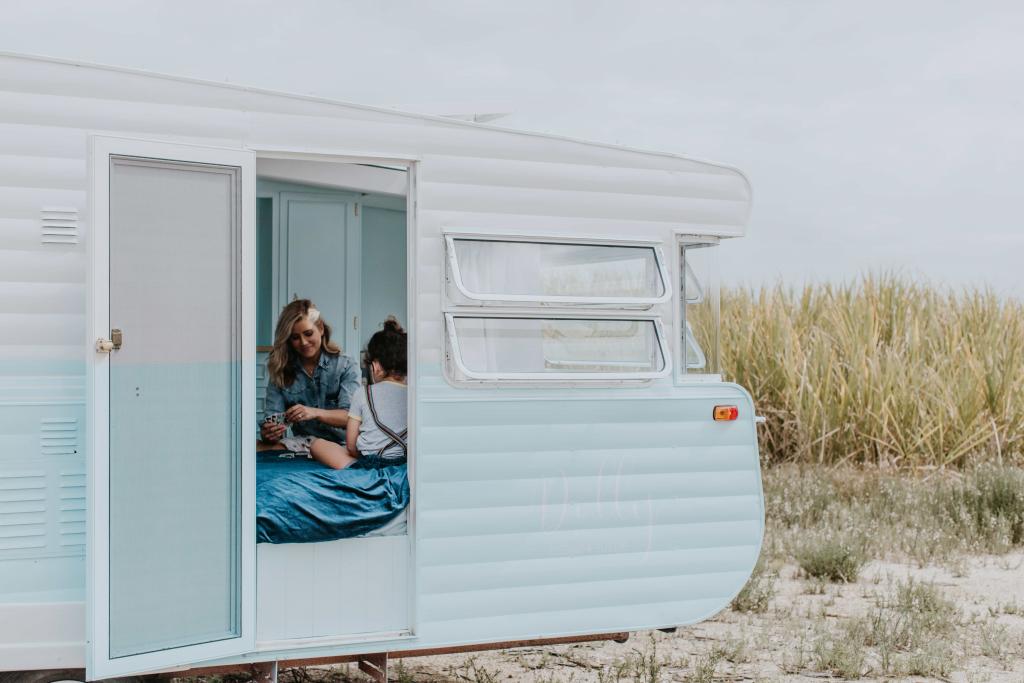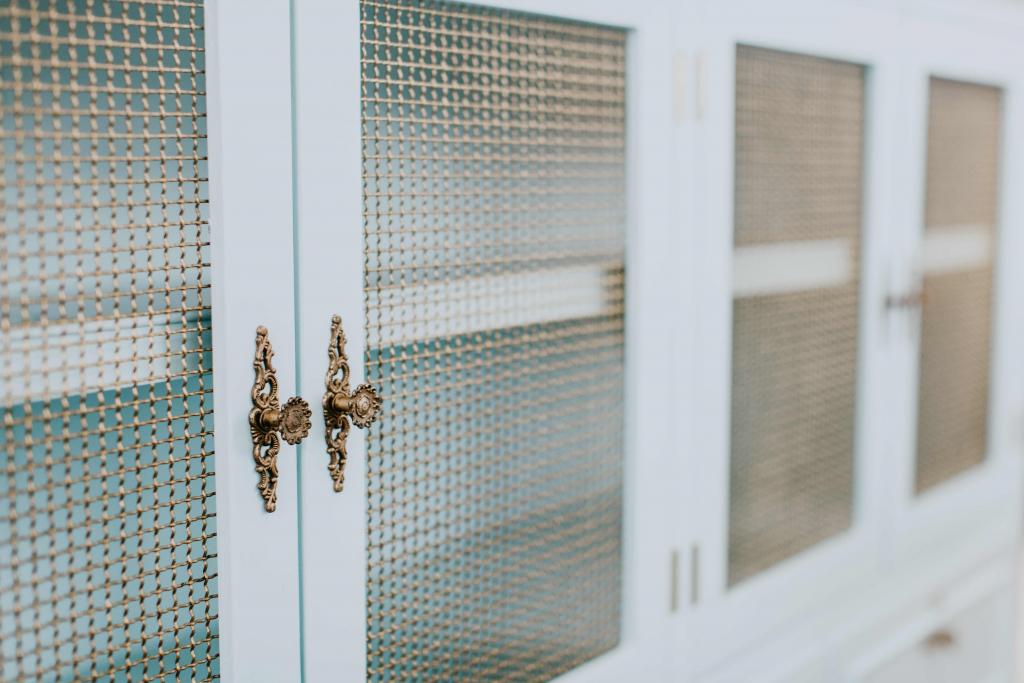 Overall Look and Feel
Interior Paint (Blue): Taubmans Crashing Waves
Interior Paint (White): Taubmans Big White
Exterior Paint (Blue): Taubmans Crashing Waves
Exterior Paint (White): Taubmans Big White
Flooring: Godfrey Hirst "Spotted Gum" Vinyl Planks from DecoRug
Cabinetry: Original cabinetry painted in White Knight Laminate Paint in Taubmans Crashing Waves
Cabinetry brass fronts: Arrow Metal
Door knobs: Original painted in White Knight Squirts in Satin Gold
Decal sign: Advanced Signworks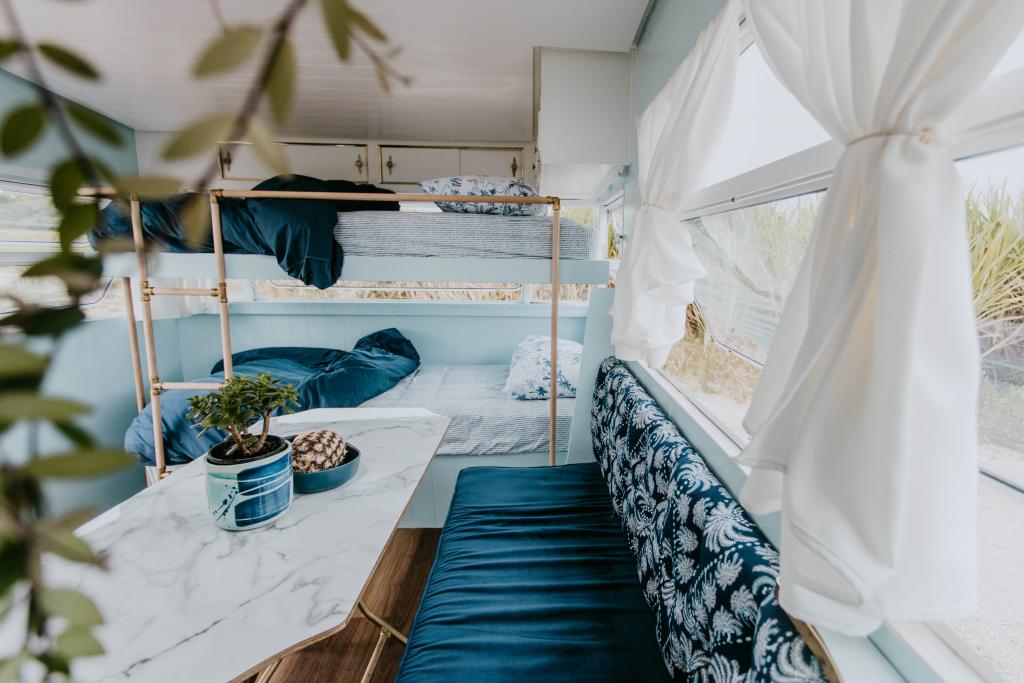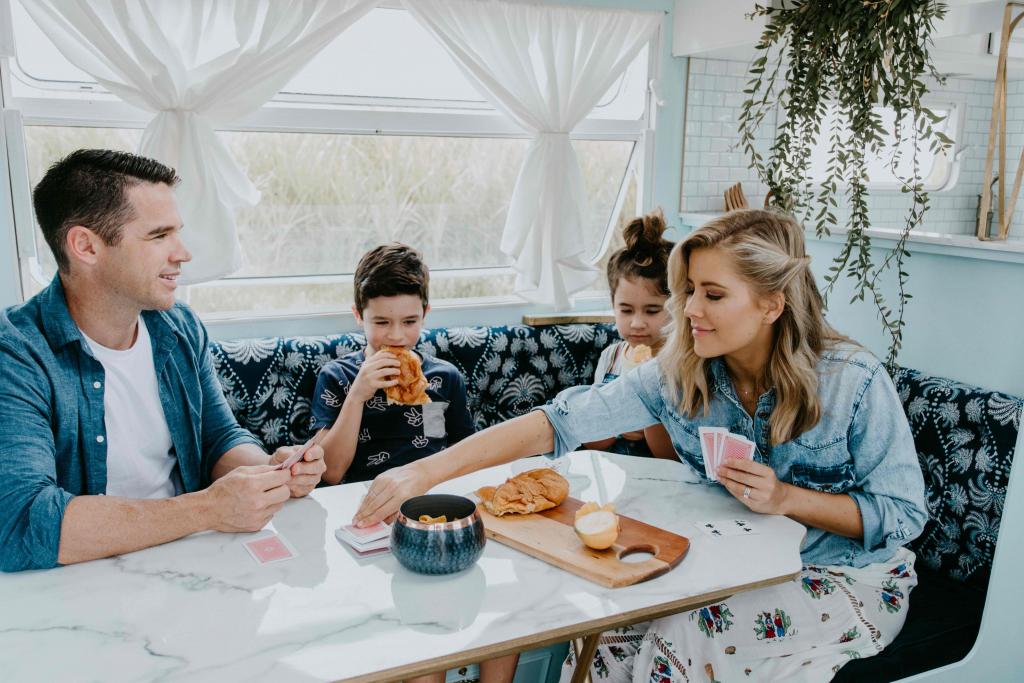 Dining
Bench fabric print: Palm Paisley in Sapphire from 3Beaches
Bench fabric navy: Navy Velvet from Warwick Fabric
Dining table: Original resurfaced in Laminex Carrara Laminate
Brass strip: George White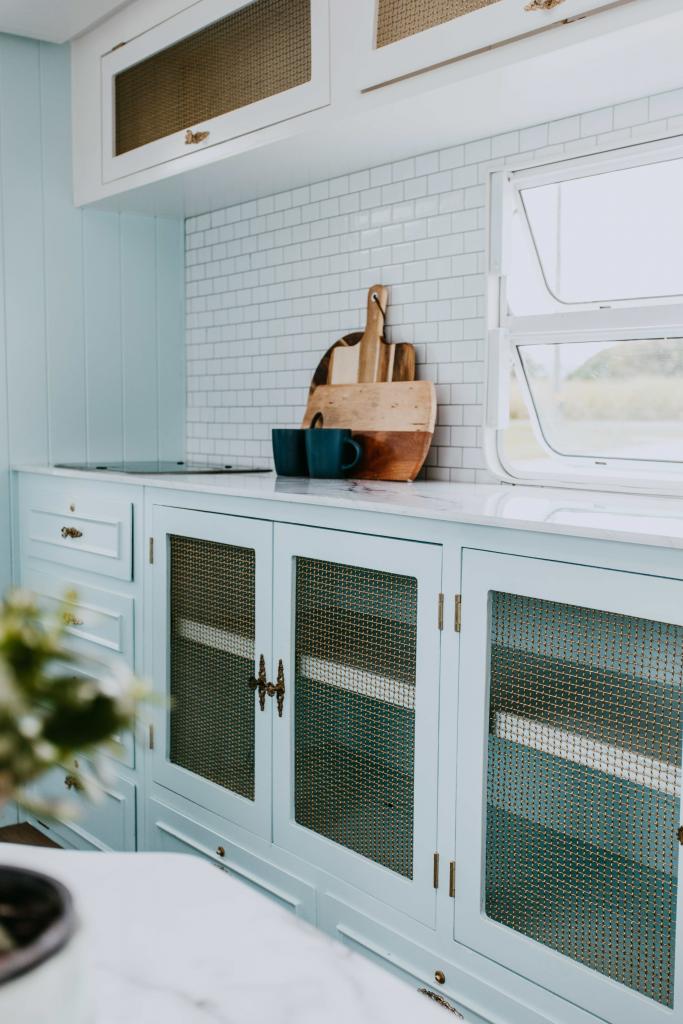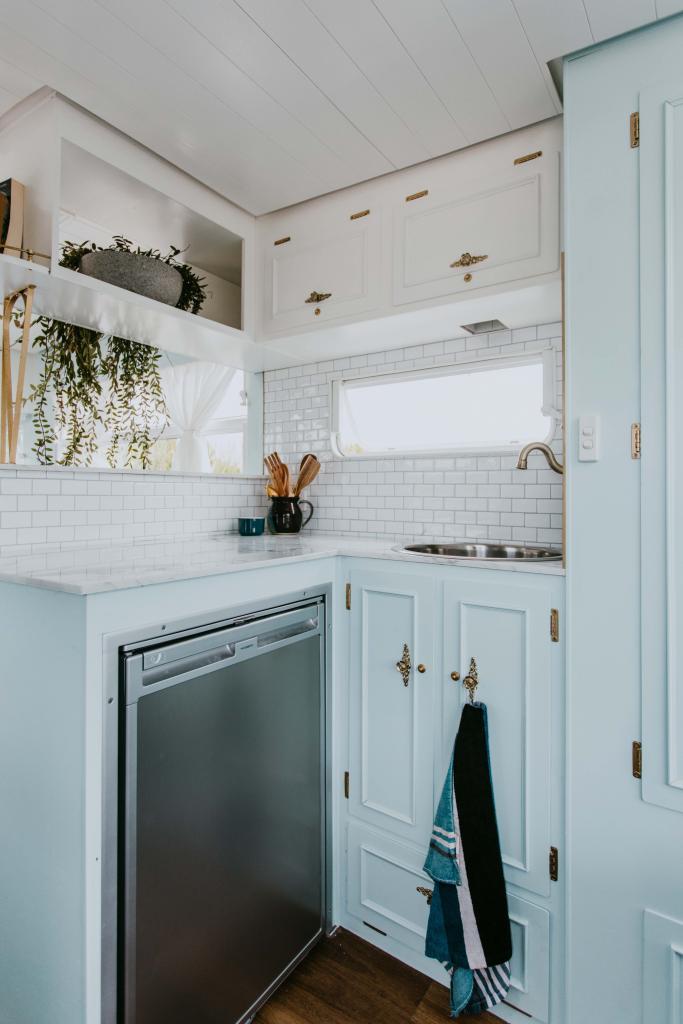 Kitchen Nook
Kitchen benchtop: Laminate Carrara by Laminex
Kitchen tiles: Tic Tac Tiles from Ebay
Kitchen tapware: Imported direct (Cedar and Suede)
Kitchen appliances: Dometic
Kitchen sink: Ebay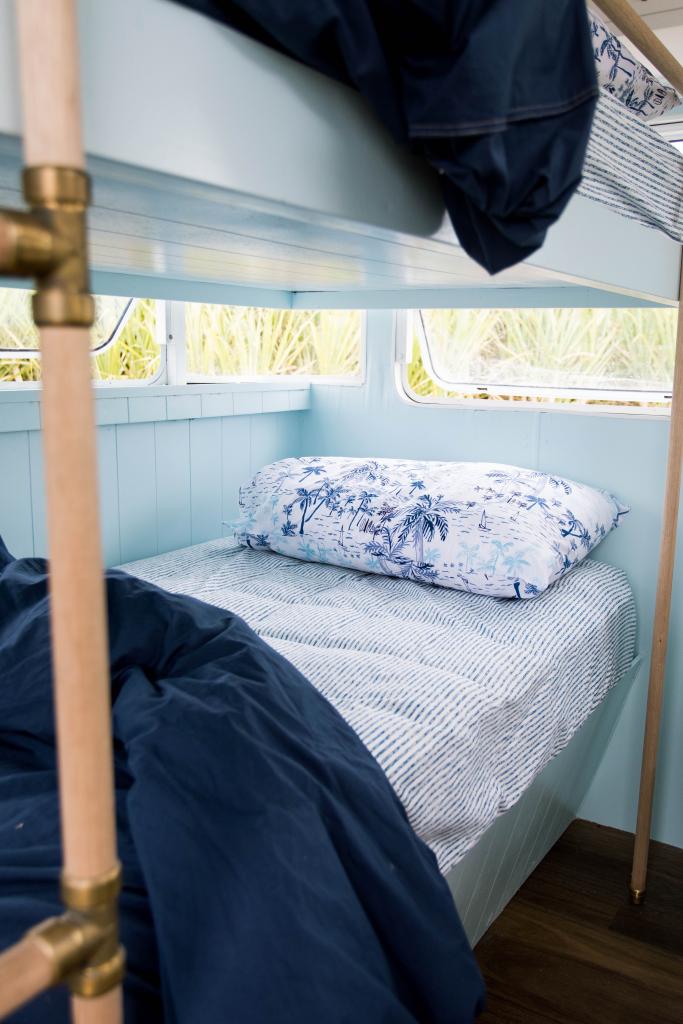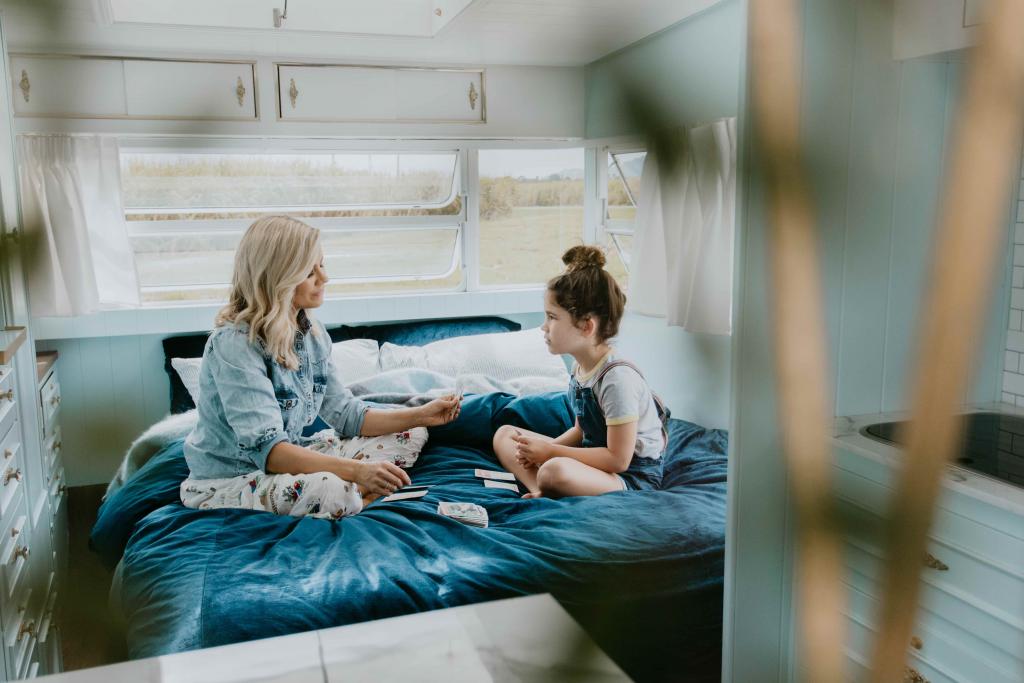 Beds
Bed linens queen: Quilt over from Adairs
Bed linens bunk beds: Quilt covers from Linen House, sheets from Savannah and Three, pillow cases from Pottery Barn Kids
Curtains: Warwick Fabric
Bed ladder: Oak dowel custom made by Michael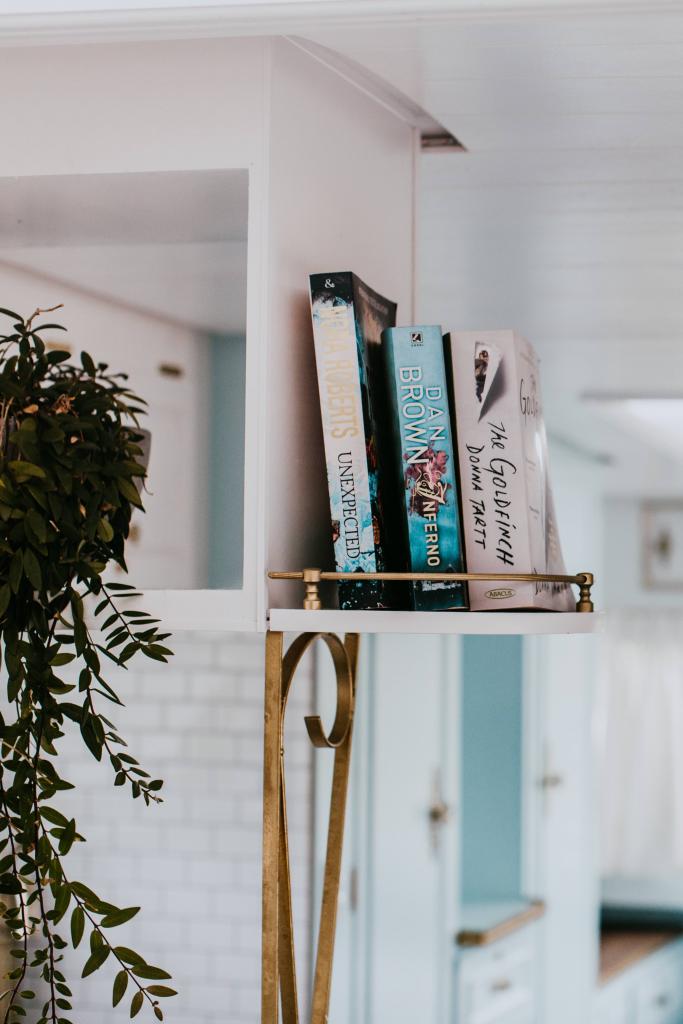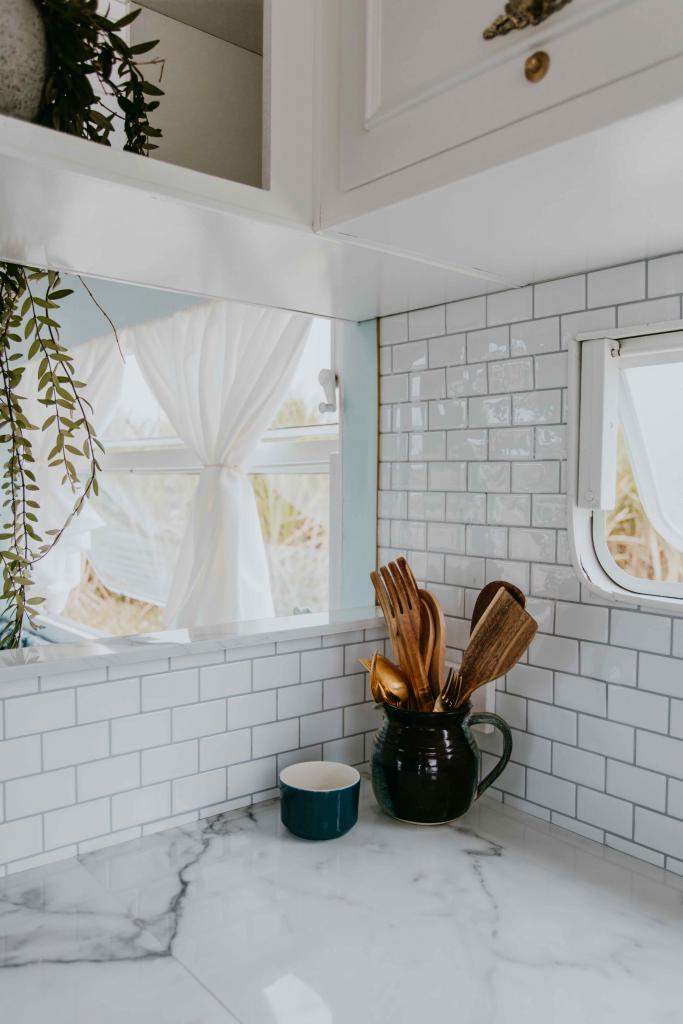 Small Decor
Vases: Kaz Morton Ceramics and Sheridan Australia
Blue bowl: Kmart
 DOLLY'S SHOP IT MOODBOARD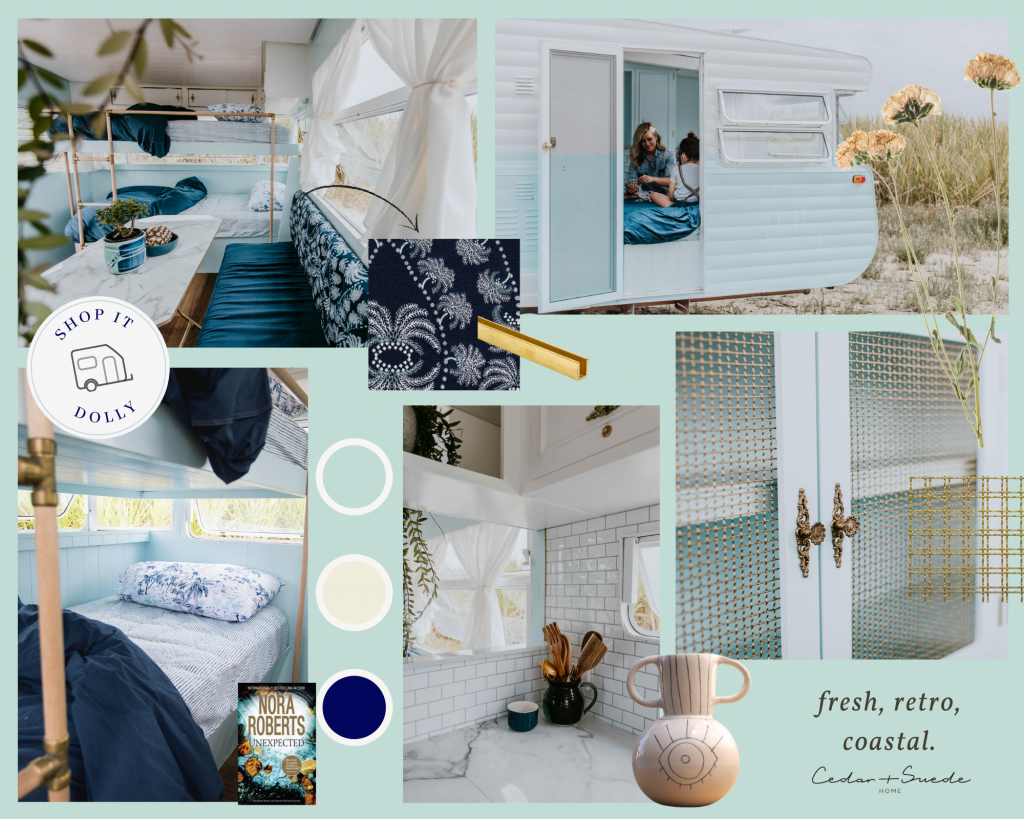 (Top to bottom L-R) 3 Beaches Palm Paisley Print | George White Brass Detailing | Nora Roberts Book | Kaz Morton Vase | Arrow Metal Woven Brass
I think that covers all of the big to little details on our gorgeous Dolly, but if not, please ask questions in the comments section below and I will do my best to source it. And for more vintage caravan goodness follow This Old Van on Instagram.
Carlene xx