This post is brought to you by Lorraine Lea.
You don't need me to tell you that homes can be money pits, and that's just for the upkeep, so it's not surprising that the idea of spending any money to update your home can be a daunting process. It doesn't help that it feels like you constantly have to stay abreast of the trends to keep your home looking current. Here's a tip, don't. I don't like saying it because it sounds a bit pretentious but if you choose style and quality over what is "on trend" you will almost certainly get more longevity out of your interior. And here are a few more specific ways to style your home without having to sell a kidney.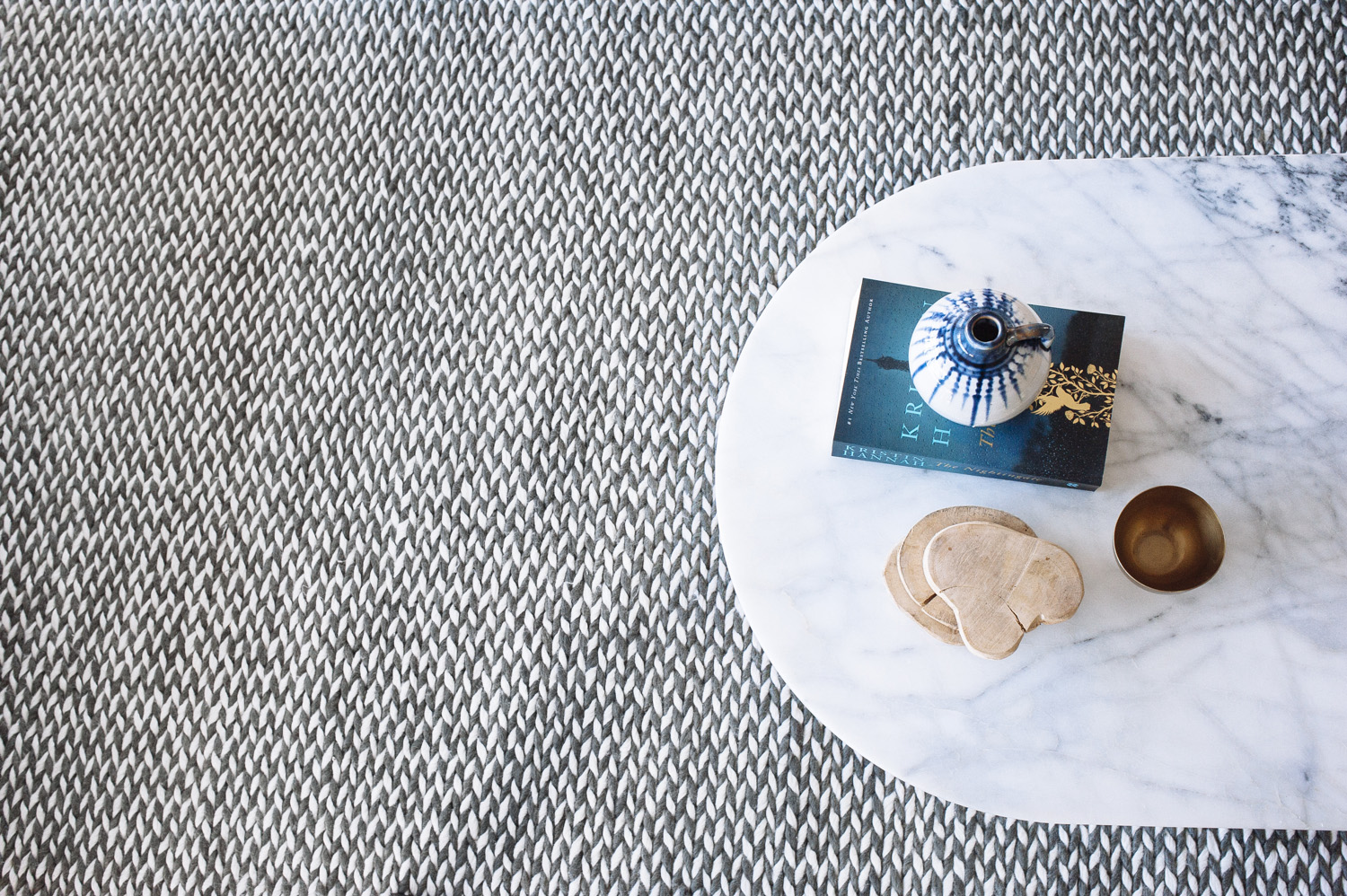 Furnishing your whole house with all new items can be cost prohibitive so shopping widely and filling your home with a mix of boutique and pre-loved pieces is crucial in keeping your costs down. One of my favourite items in my home is a vase that I picked up from a beachside market in coastal Northern NSW that cost me about $25. It's value, to me, lies in its uniqueness, not in its dollar value. But on the same note, if you fill your whole home with pre-loved items, your home may start resemble a garage sale so finding a balance here is key for the sake of your budget and for the look and feel of your home.
If you are someone who needs change frequently, I can tell you with certainty that paint has some seriously transformative powers. It provides, what I call,  big bang for your buck type of change. Similarly, changing up your soft furnishings, such as your bedroom quilt cover or your bath towels can change the look of your entire space with little outlay, so I suggest purchasing a couple of affordable pieces that you can alternate regularly for a new look every few months if you like, just to keep things interesting.
3. Create interesting vignettes
This doesn't mean throwing together a whole bunch of 'stuff' and hoping for the best. Apart from a few a golden rules, such as group items in odd numbers, curating a beautiful vignette requires a lot of playing around; adding and deleting, moving around and being a bit adventurous. The best part is, you needn't buy a thing. Instead, repurpose items that you already have around the home and group them according to similar shapes or colours or on the contrary, items that share no similarities but that provide enough contrast to all work together. This is really a practice makes perfect kind of game.
4. Choose art prints over originals
The difference in price between an original piece of art and a print is pretty huge, especially if you have a lot of wall space in your home to fill. The answer to making your print appear more expensive is down to how you have it framed. Simplicity is key here so always opt for a plain white mat, and a frame (in white, black or timber) with a fine profile for a refined sophisticated look that won't date. You can't go wrong.
Carlene xx