For Domain.com.au
Queensland's Sunshine Coast has a lot to offer: a laid-back pace, superb natural scenery, good shopping and a bevy of unassuming creative talent whose work should be shouted from the rooftops. One such creative is Eve Simmons, the name behind ceramics brand Liquorice Moon Studios.
How do you describe your ceramics?
My pieces are organic and earthy with a twist of modern bohemian. I love to work with the textures and the natural colours of the clay, contrasting it with simple glazes and striking metallic finishes. I primarily make special pieces for the home, such as decorative bowls for jewellery and trinkets, unique mugs, jugs and platters, along with ceramic bangles, bells and hanging planters.

What is your artistic background?
I grew up living above a pottery studio in Avalon, on the northern beaches in Sydney, in a creative family of artists, designers, photographers and makers. My sister and I would play in the studio, dipping our hands in the hot wax (used to wax the bottom of the pots before glazing) and making coil pots with our grandmother.
After dabbling in fashion design and photography for over a decade, I eventually responded to my memories of clay-making as a kid. I purchased a block and began experimenting and was hooked instantly. I taught myself to throw pots on the pottery wheel, mix glazes and kiln-fire my pieces through reading books and watching YouTube tutorials. I created an Instagram account, @liquorice_moon_studios and as I grew as a potter, so did my Instagram following, which prompted me to open my Etsy store. The whole process has been a huge challenge, however I feel that it's the challenges that have kept me interested.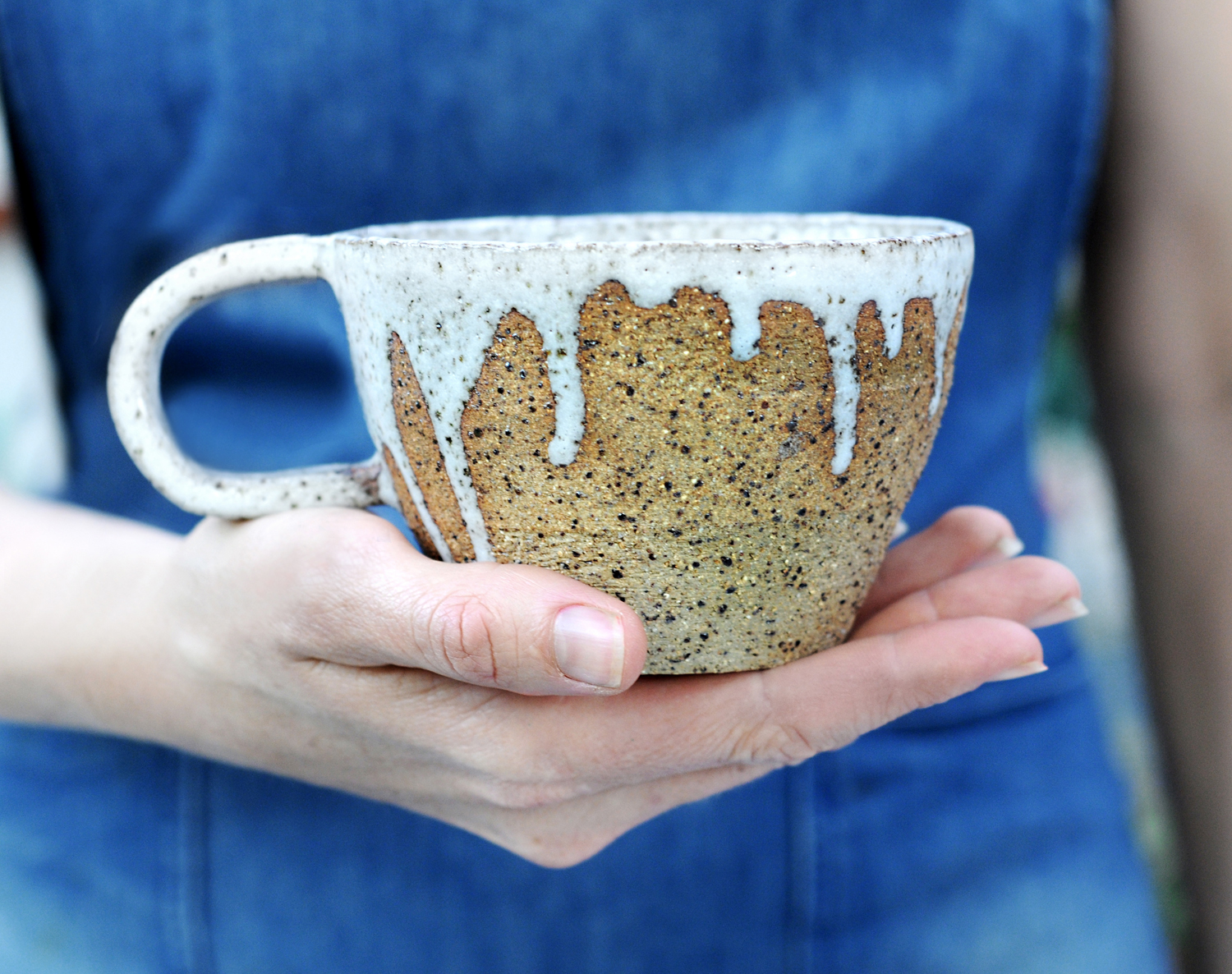 You've picked yourself a beautiful part of the world in which to live, how does your environment impact your work?
Living on the Sunshine Coast has a huge impact on my work. A vast majority of my pottery and photography inspiration comes from the shapes, patterns, colours and textures of the beach and surrounding scenery and our laid-back lifestyle puts me in a good place to get my creative juices flowing.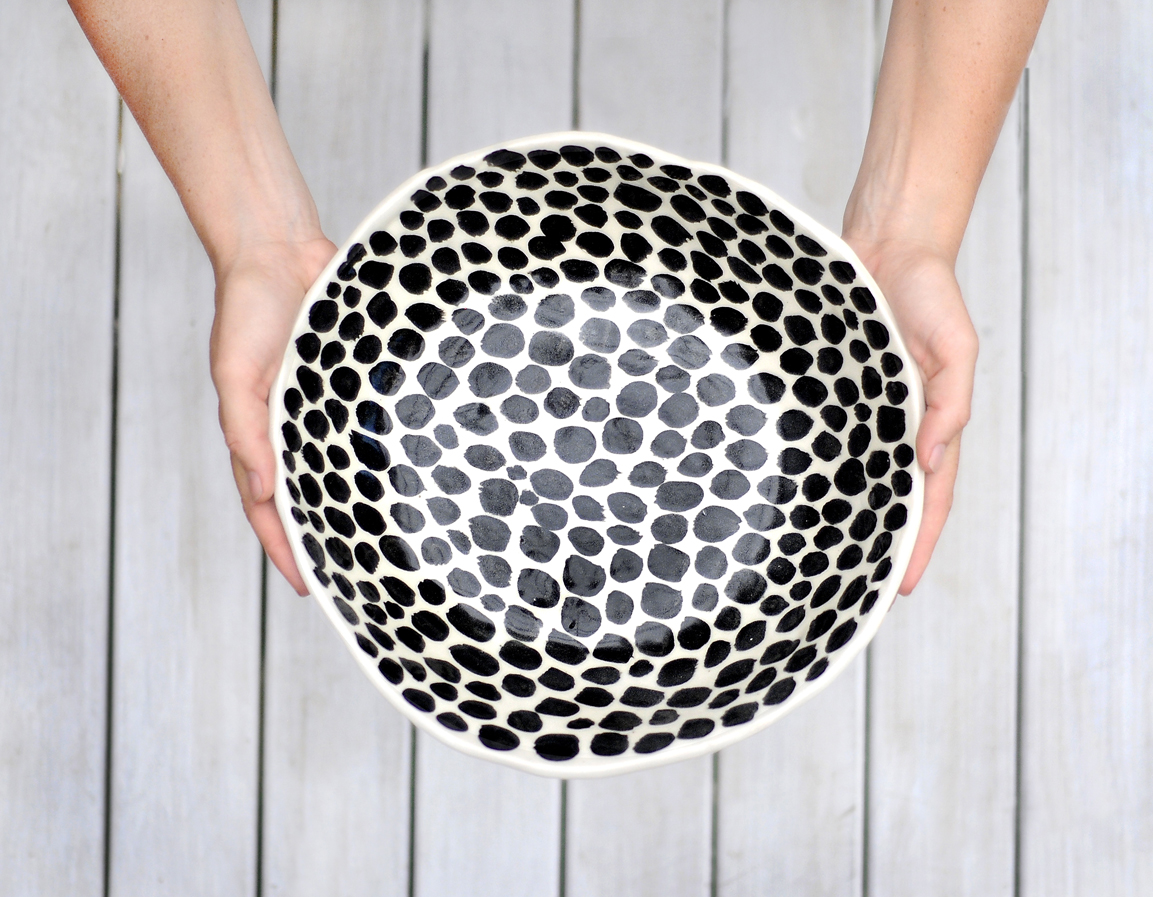 What are you plans for the business? Do you want to grow or are you exactly where you want to be?
I never imagined Liquorice Moon Studios could become a full-time job. I feel so blessed that people enjoy my work and that I can be at home for my kids and have the lifestyle that I want and need. I always wanted to incorporate other artists and products into Liquorice Moon, so I've recently introduced to my Etsy store my sister Kate's brand, Stolen Heart Design (@stolenheartdesign on Instagram). Kate makes beautiful hand-dyed organic indigo peshtemals (turkish towels). I've also introduced a small collection of yoga books made by my mother, Linda Jenkin. Mum has been a yoga teacher for over 20 years and her books are hand-written, drawn and coloured, so they're very unique.
I'm content with the natural evolution of my business. Working with clay truly nourishes my soul. Hand making functional pieces that are both visually appealing and serve a purpose makes me very content and I like to think that contentment translates in my pieces.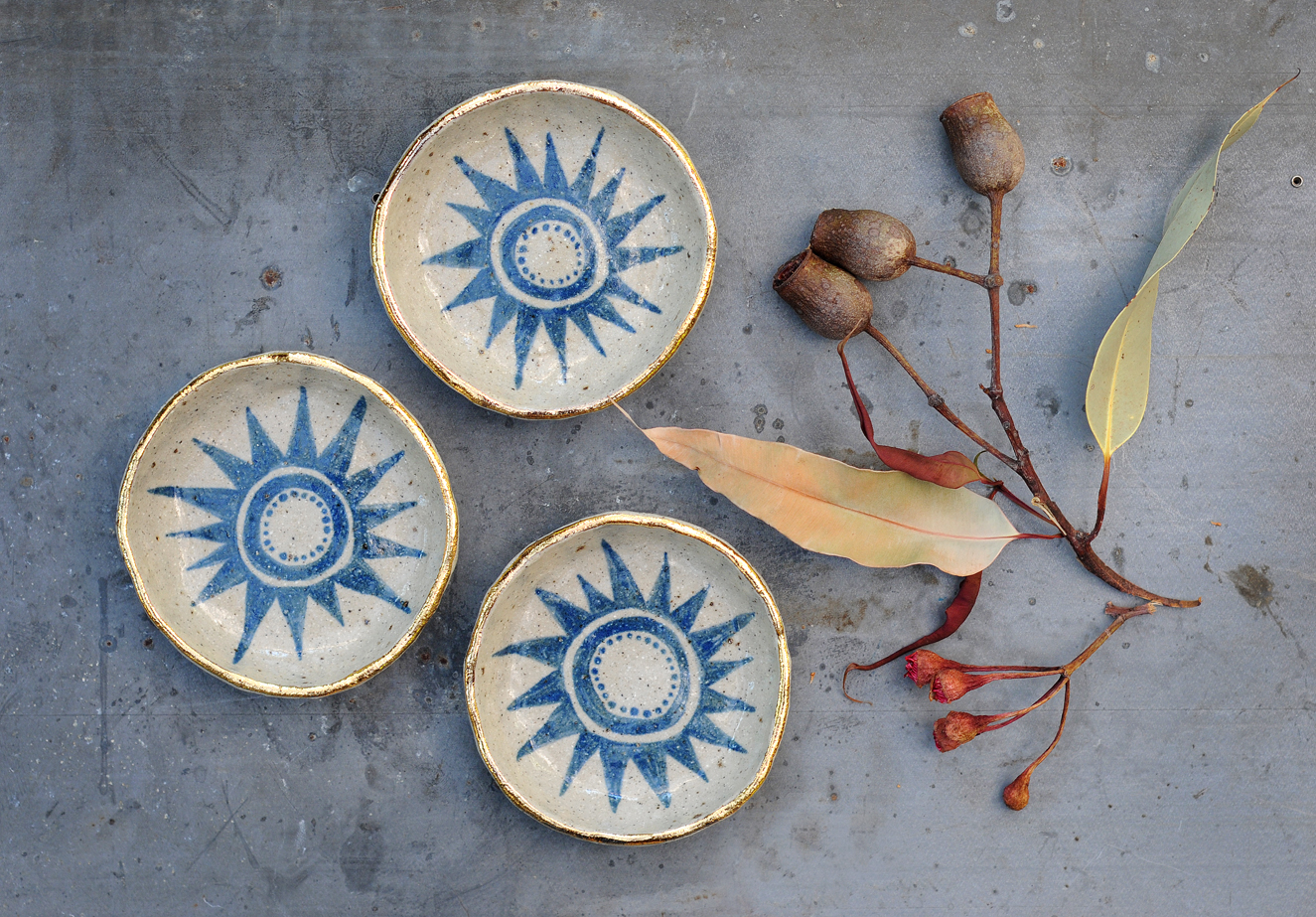 Carlene xx