Mother's Day is one of two days of the year where I get to choose how we spend the day (the other is my birthday). Not that I don't weigh in on how we spend other days but all mothers know that generally on the weekends we are thinking about how we can best entertain the kids whilst leaving enough time to fit in house upkeep.
Truth be told, when it came to deciding where and how we would spend Mother's Day this year my consideration was what do I want to do that will also keep the kids amused because they really go hand in hand. So off to Byron Bay's The Farm we went.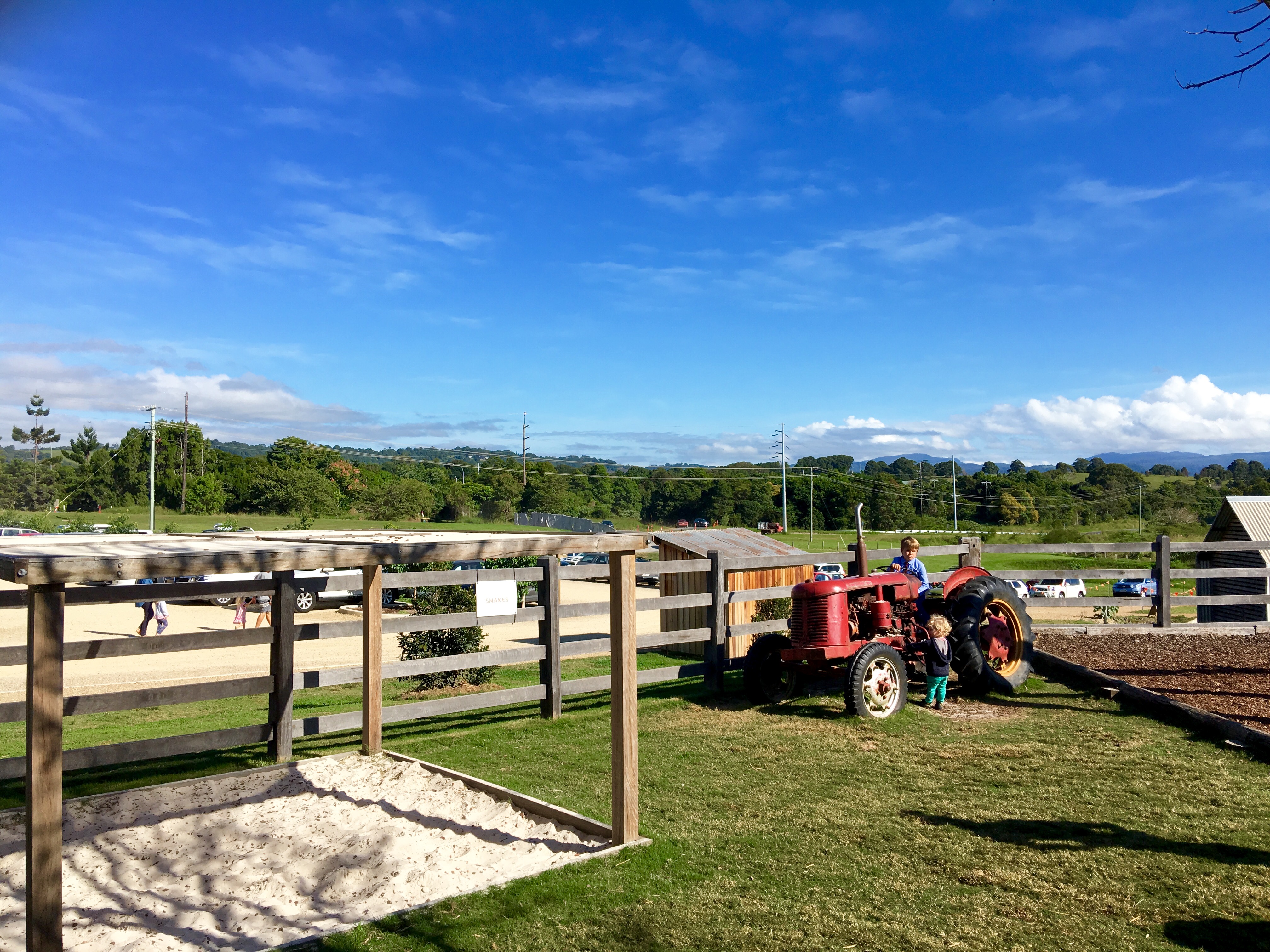 The Farm is about 50 minutes South from our Southern Gold Coast home and being located just off the Pacific Motorway, it's super accessible to Gold Coasters and Northern NSW locals.
It really is more of an urban farm (which is my type of farm) with all the touches we urban kids love like good food and good coffee. It's not that I don't love country farms but this place is a whole lot more accessible and well kept and still completely surrounded by green.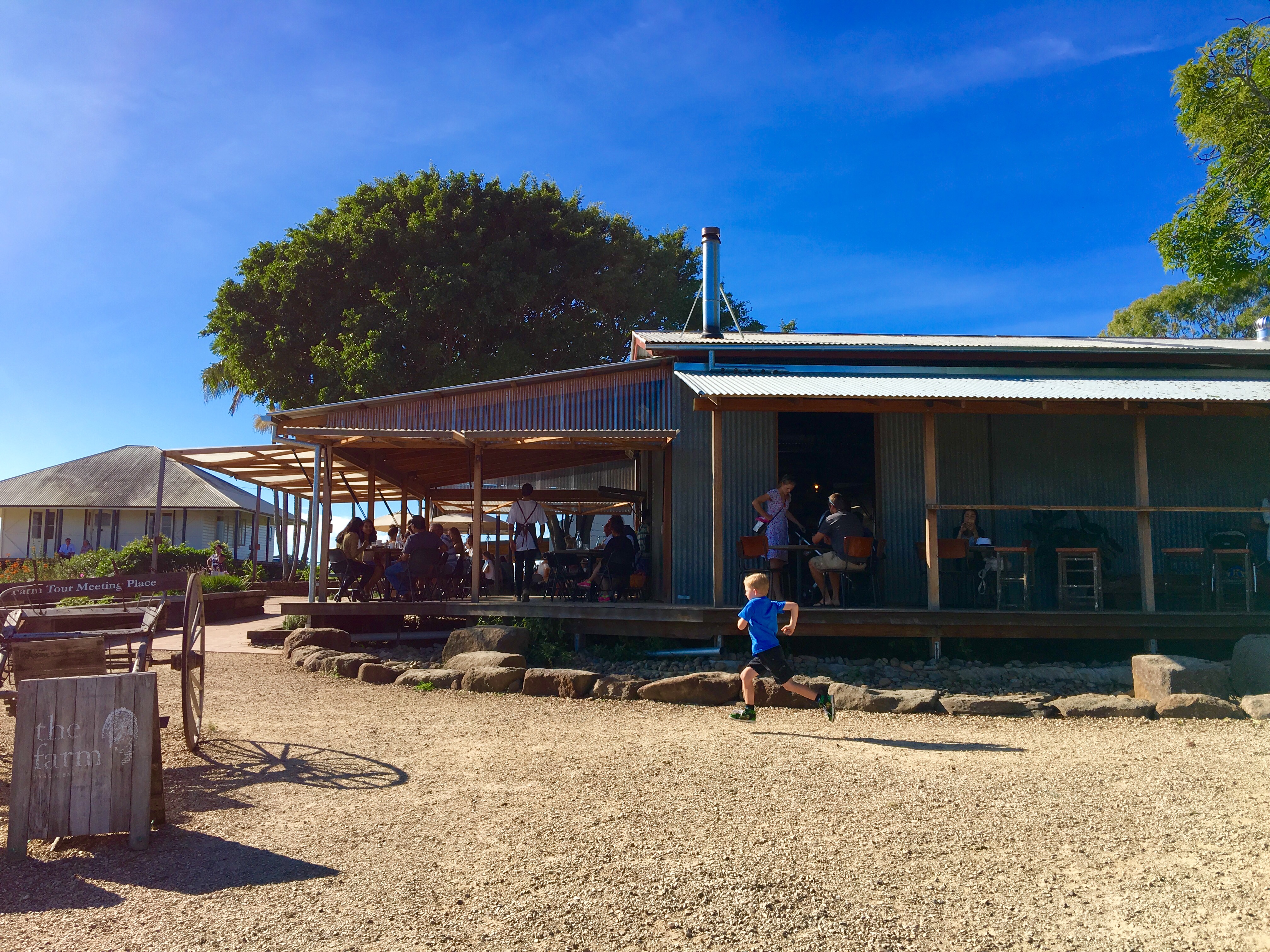 Yeah I know right, May days in South-East Queensland/Northern NSW are magical, the absolute best time of year.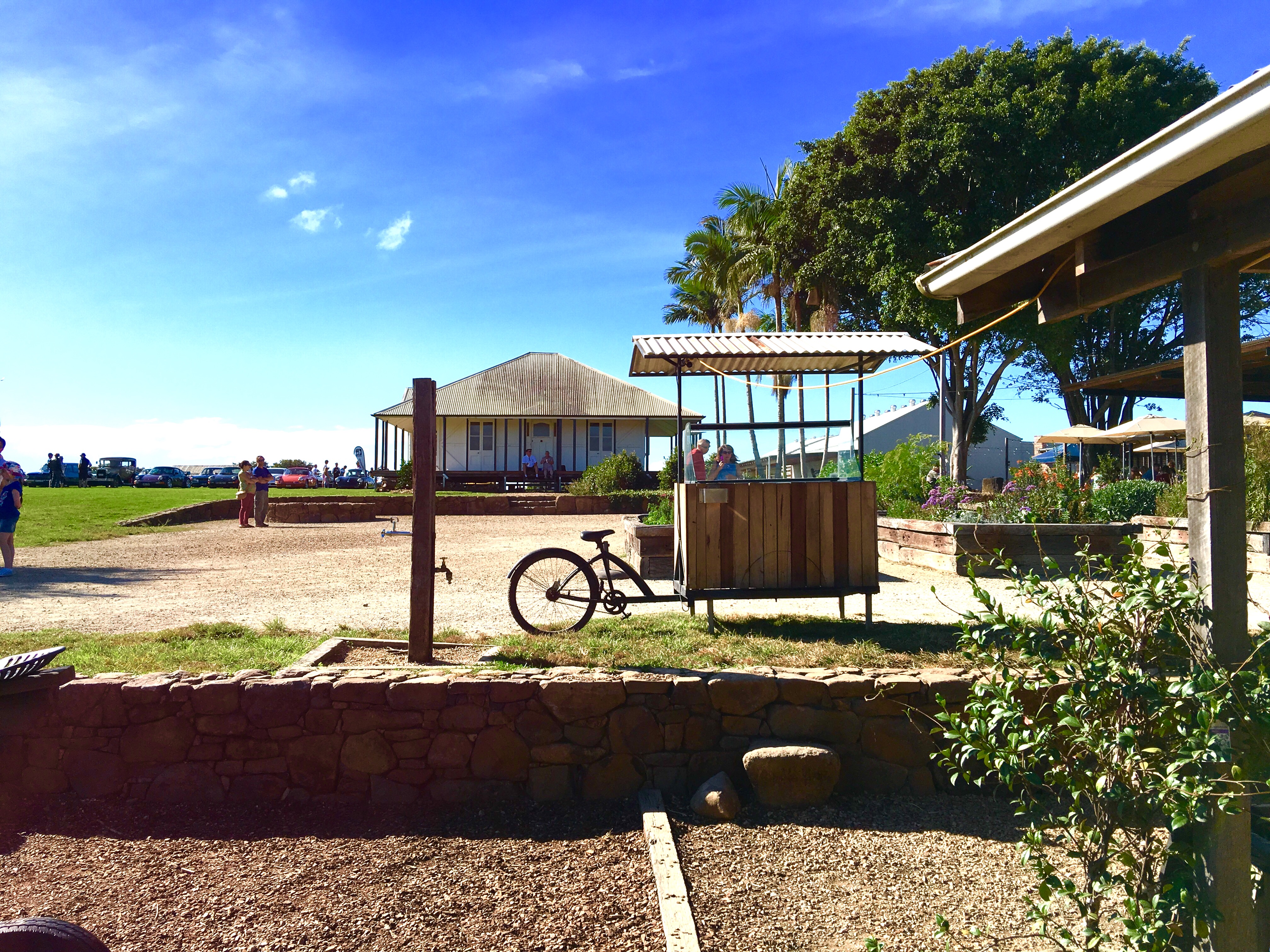 That old Queenslander house appears to have been brought in simply to add to the theme and atmosphere. It wasn't open to walk in and there were no indications of it being used but it sure was sweet. As for that sweet-as-pie little ice cream cart, it opened up just before we left much to the kids' delight.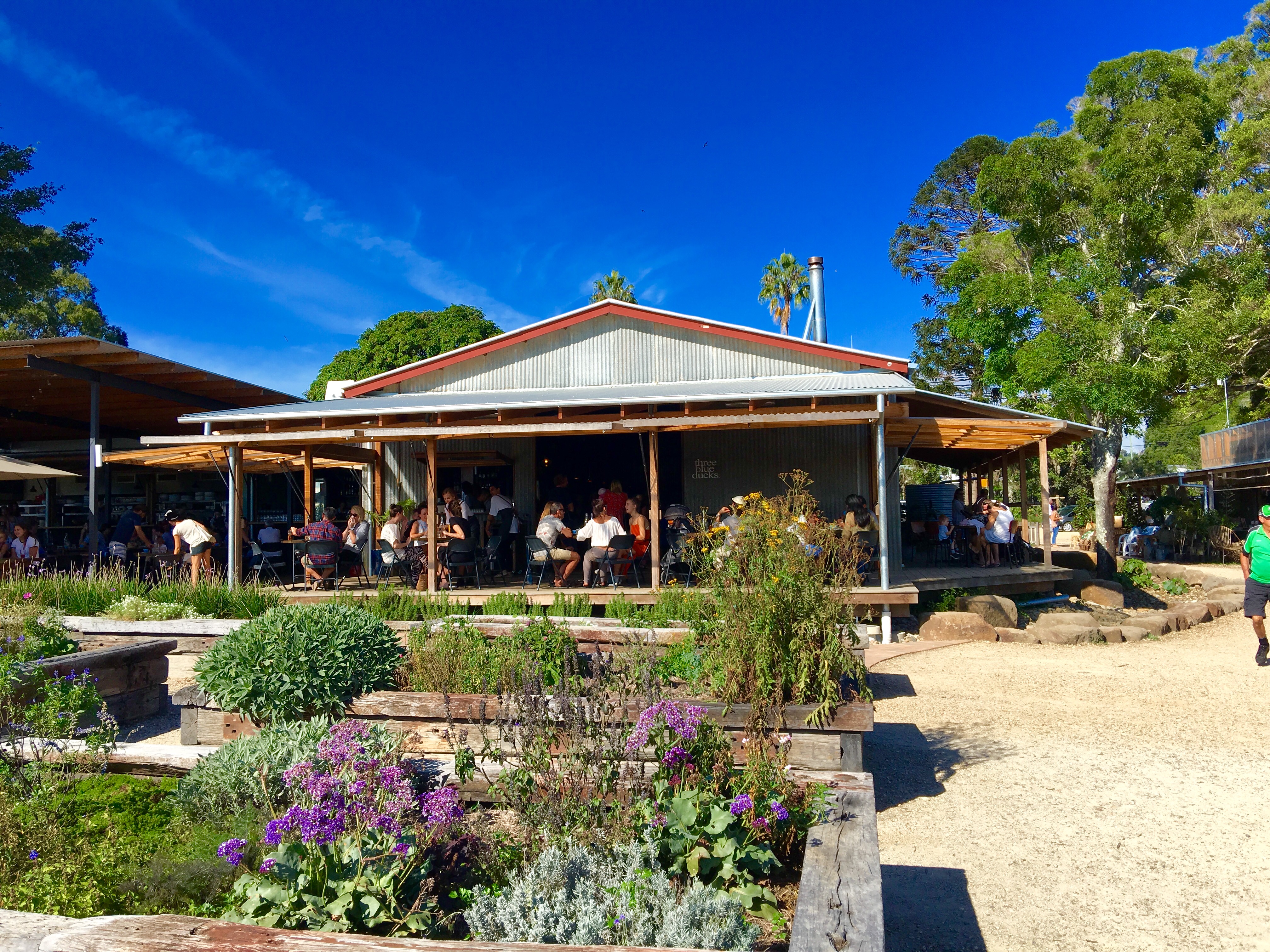 That above is Three Blue Ducks cafe where we ate brekkie but I love that The Farm caters to travellers wanting to grab and go with their bakery and about 3 other quick-bite vendors.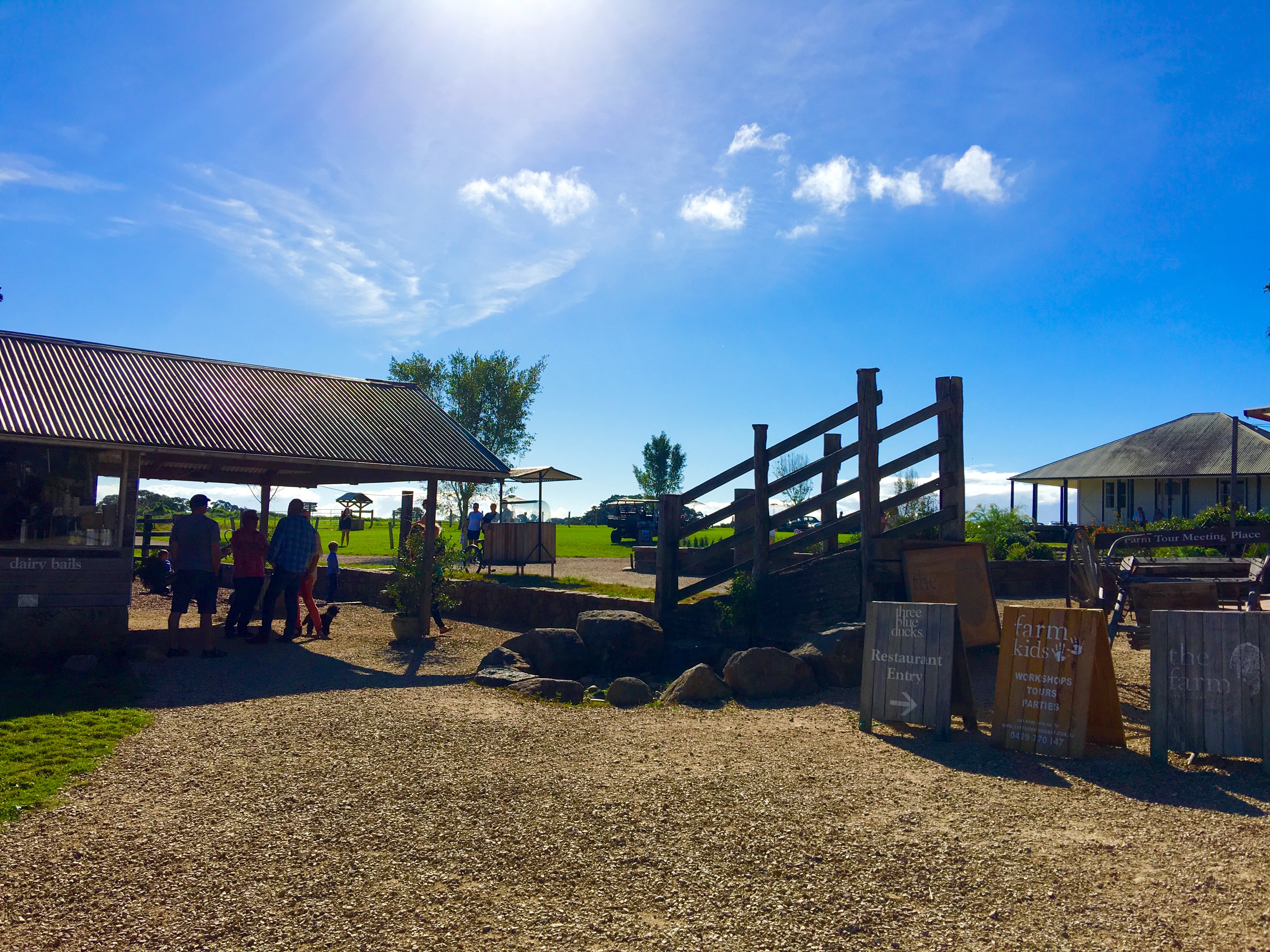 I fell in love with the rustic, unpretentious buildings sitting so quaintly against a backdrop of greenery and bright blue sky.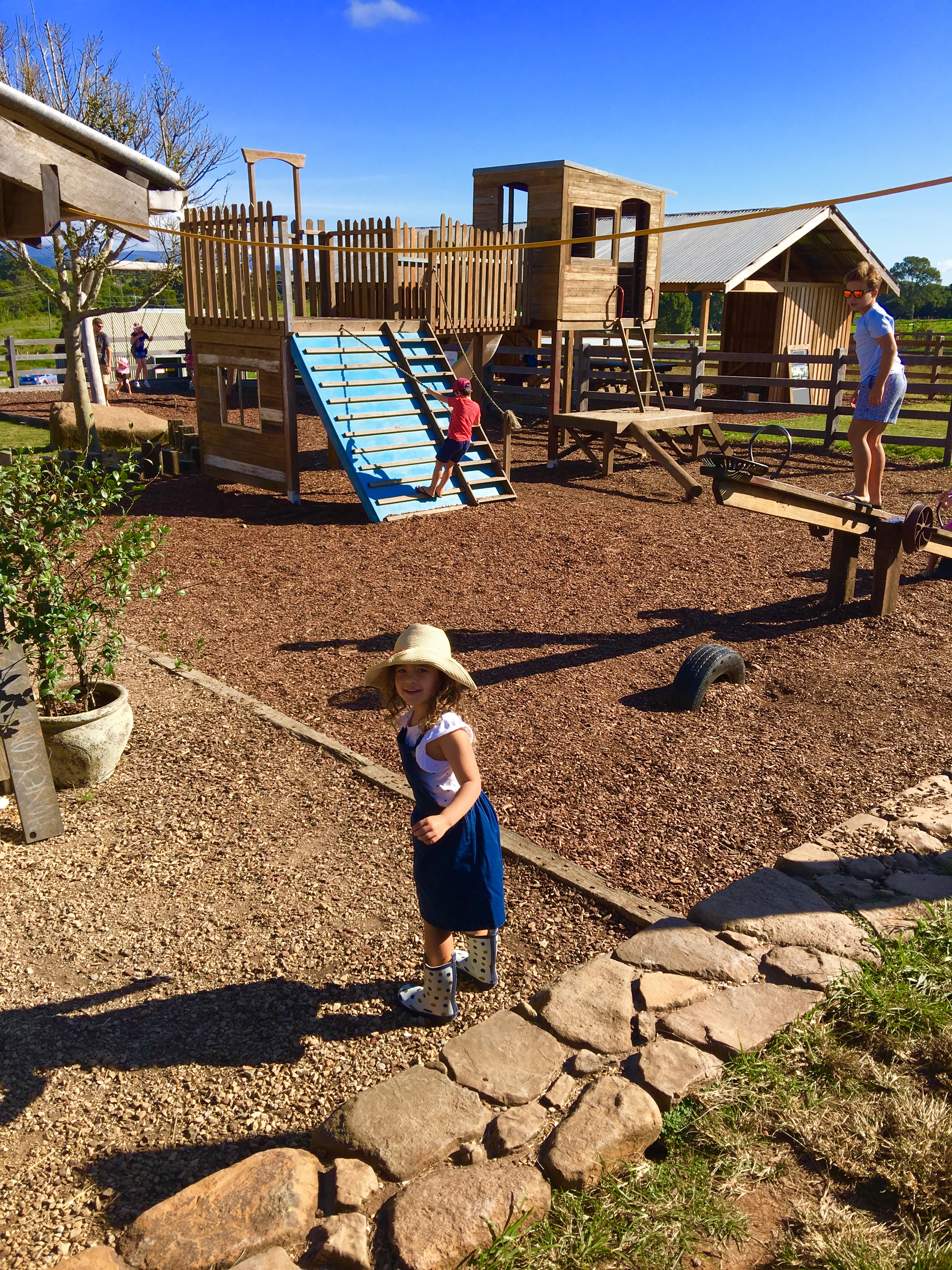 I love how much this playground was aesthetically in harmony with its surrounds. The kids would have played in there forever if we didn't usher them along to see some animals.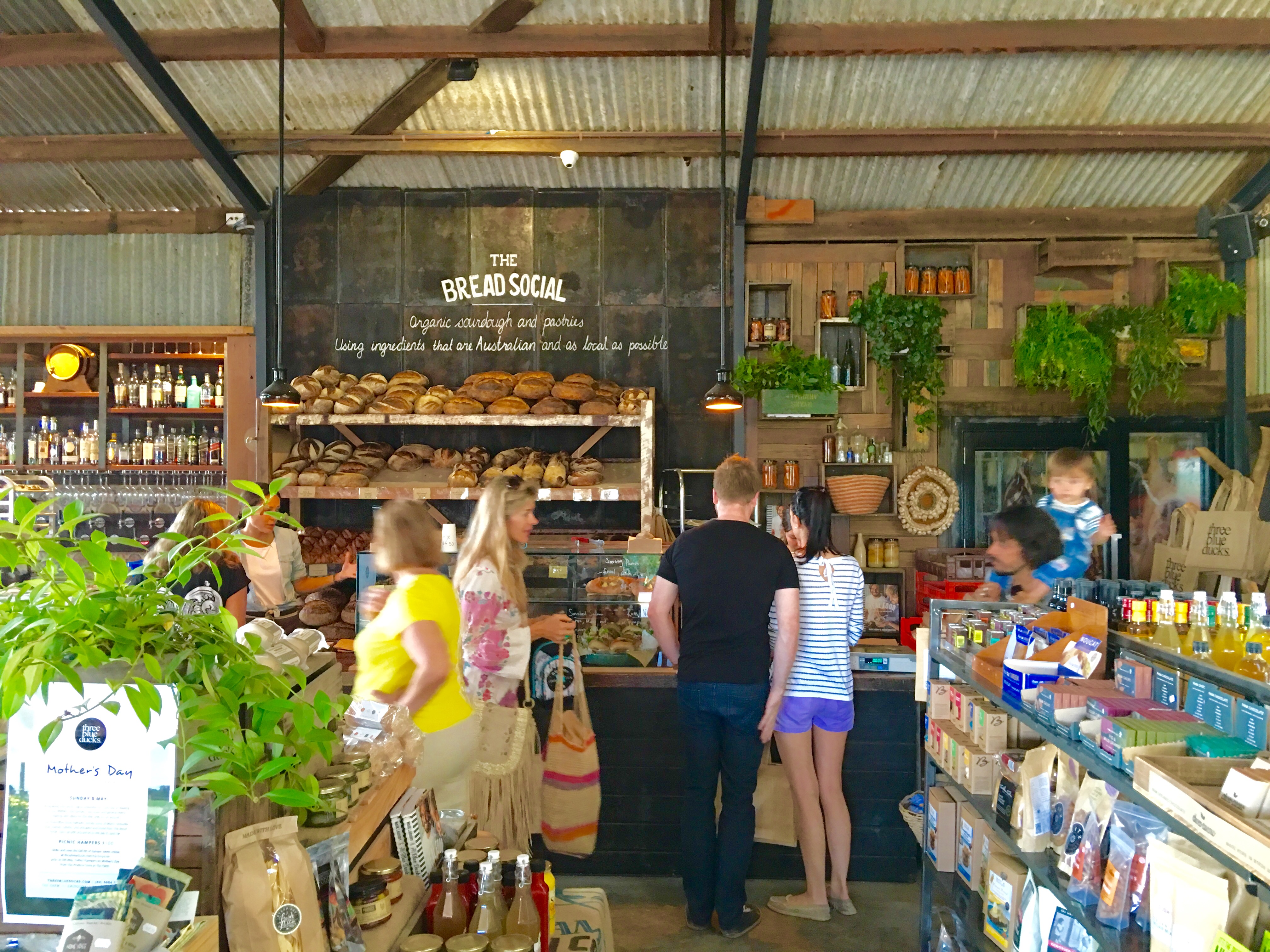 The goods in this bakery looked so damn good and presented like a modern rustic bakery should. It's moments like these that make it difficult to be gluten intolerant. Sure, they stocked the standard gluten free friands but I think I'm going to start campaigning for bakeries to stock gluten free sausage rolls and gluten free croissants. My GF friends know what I mean.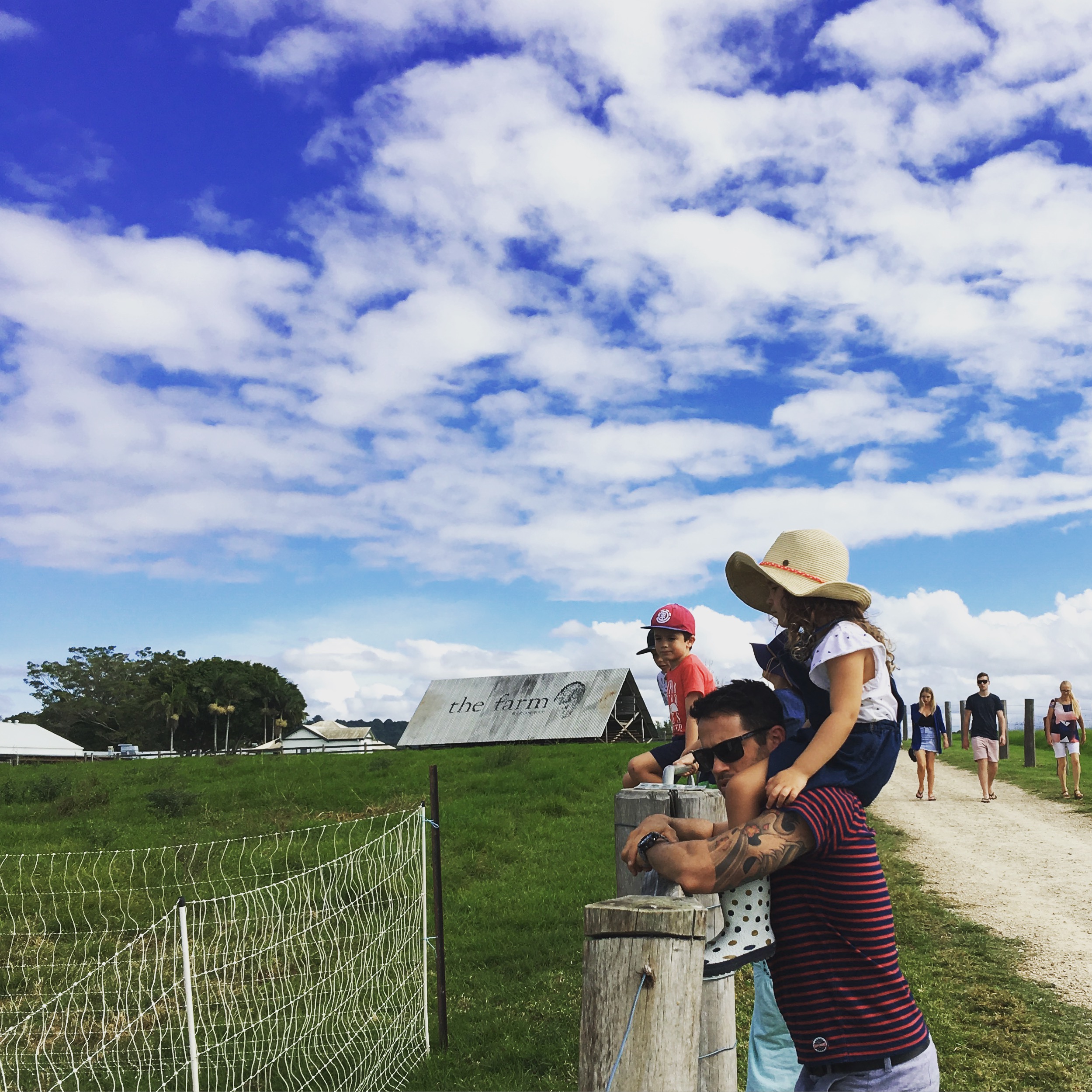 It was interesting how long we actually stood watching chickens do a whole lot of nothing just because the day was glorious and we had no where else to be. I could have stood there forever with the Autumn sun shining on my face.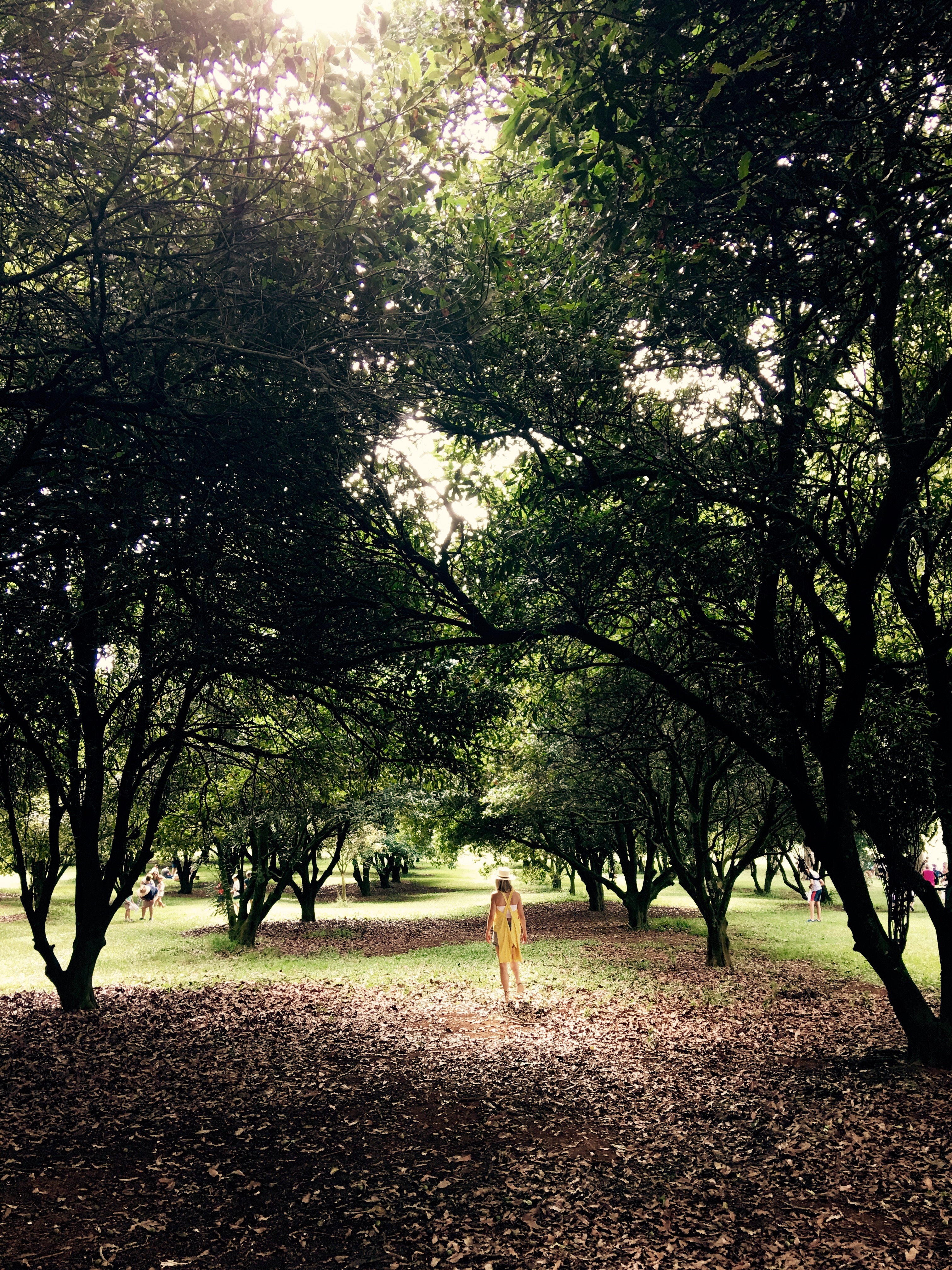 Michael was pretty pleased with himself for capturing this shot of a little ray of sunshine through the trees at the Macadamia orchard.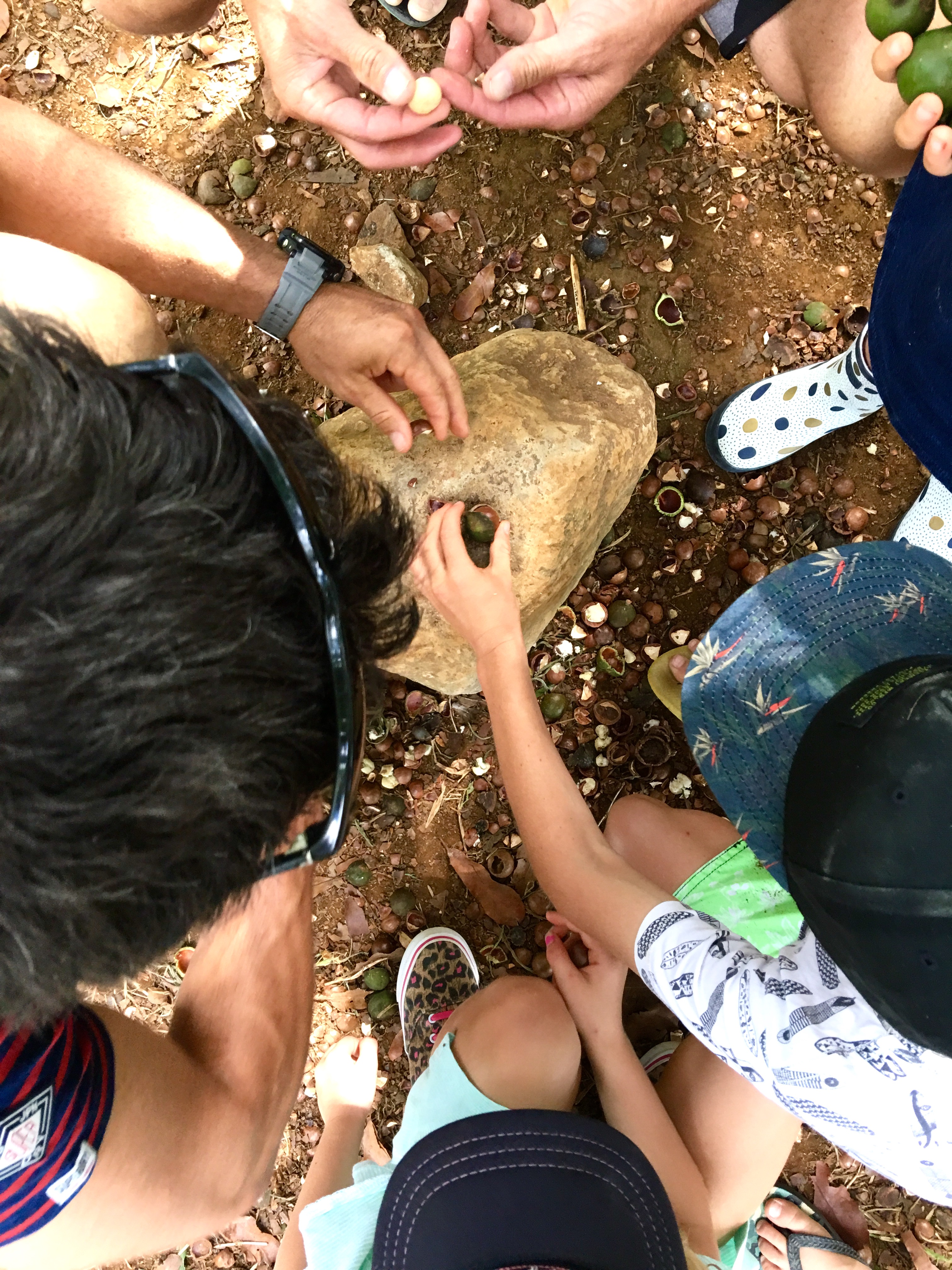 Michael was chief nut cracker. The kids were more interested in cracking the macadamia nuts than eating them which baffled me, as macadamia nuts are my death row meal.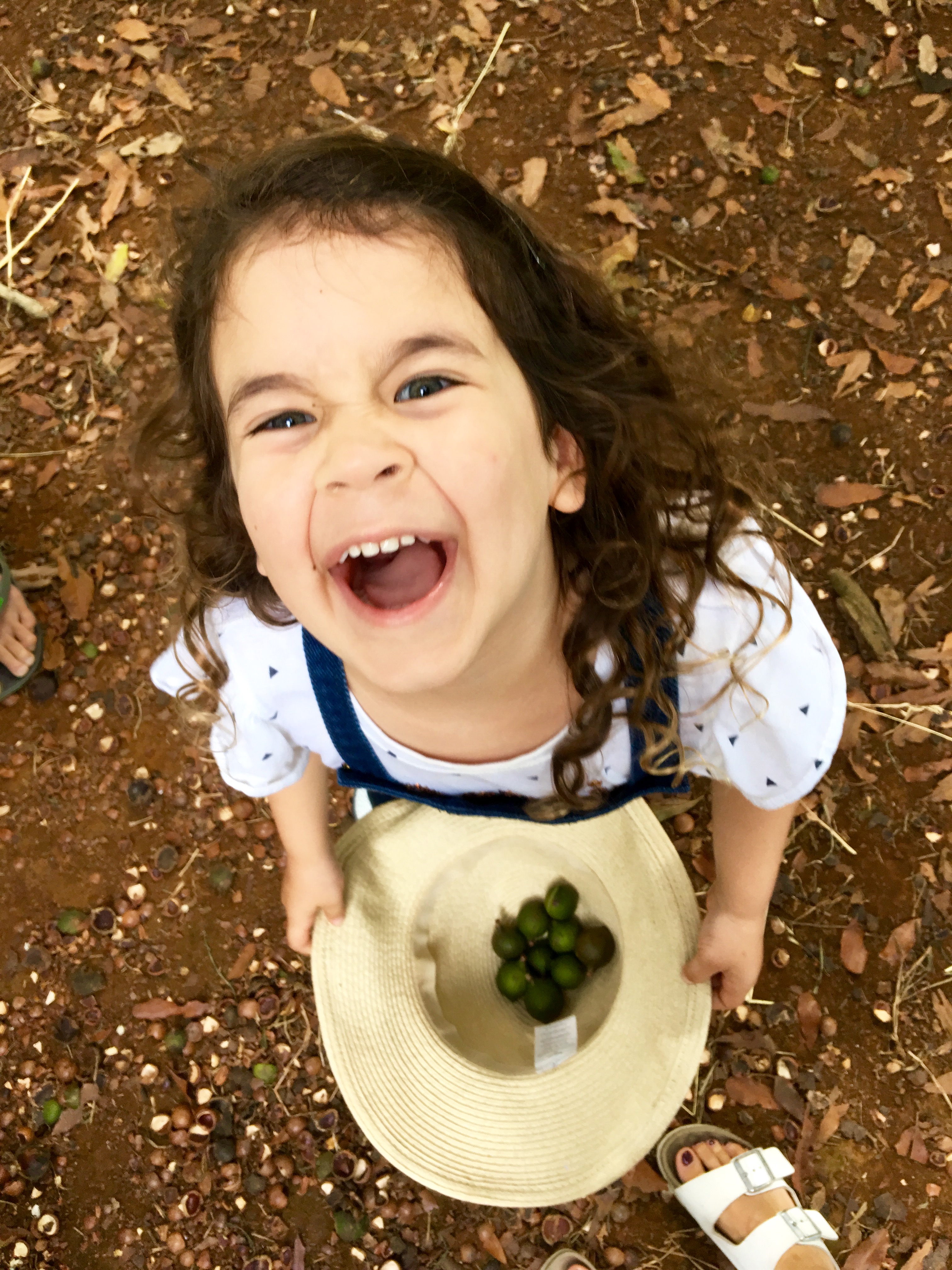 I'm not sure what this face is from Stella but it looks a little bit triumphant, a little bit excited, and a whole lot scary.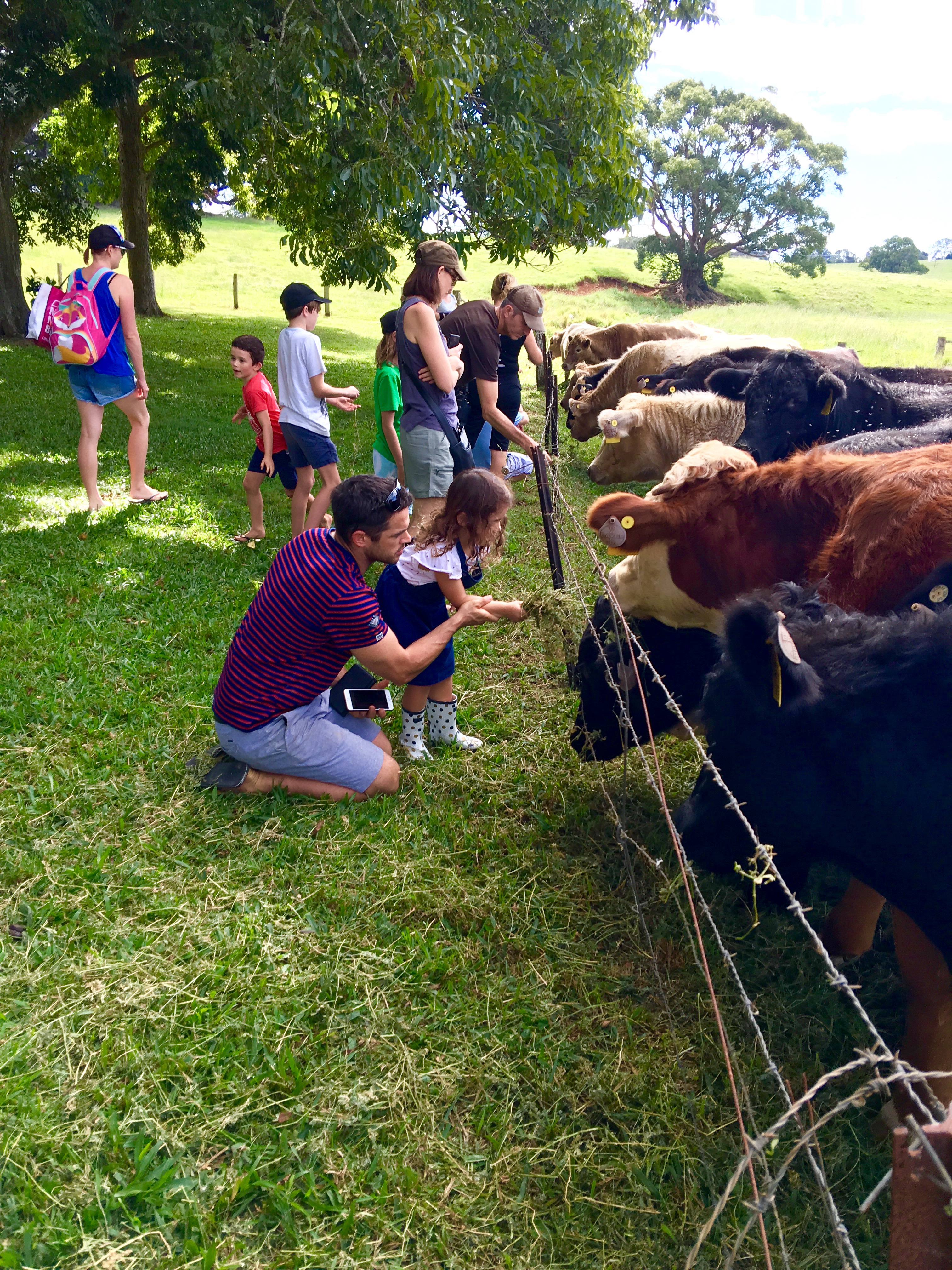 Cowgirl Stella got a kick out of feeding some very hungry cows. Yes, I theme dressed her. I love that pinafore dress but the only way I can get her to wear it is if I spin a story about why she should (why do little girls insist on wearing the ugliest clothes in their cupboard?). In this case, I told her we are going to a farm and this is farm dress. She bought it.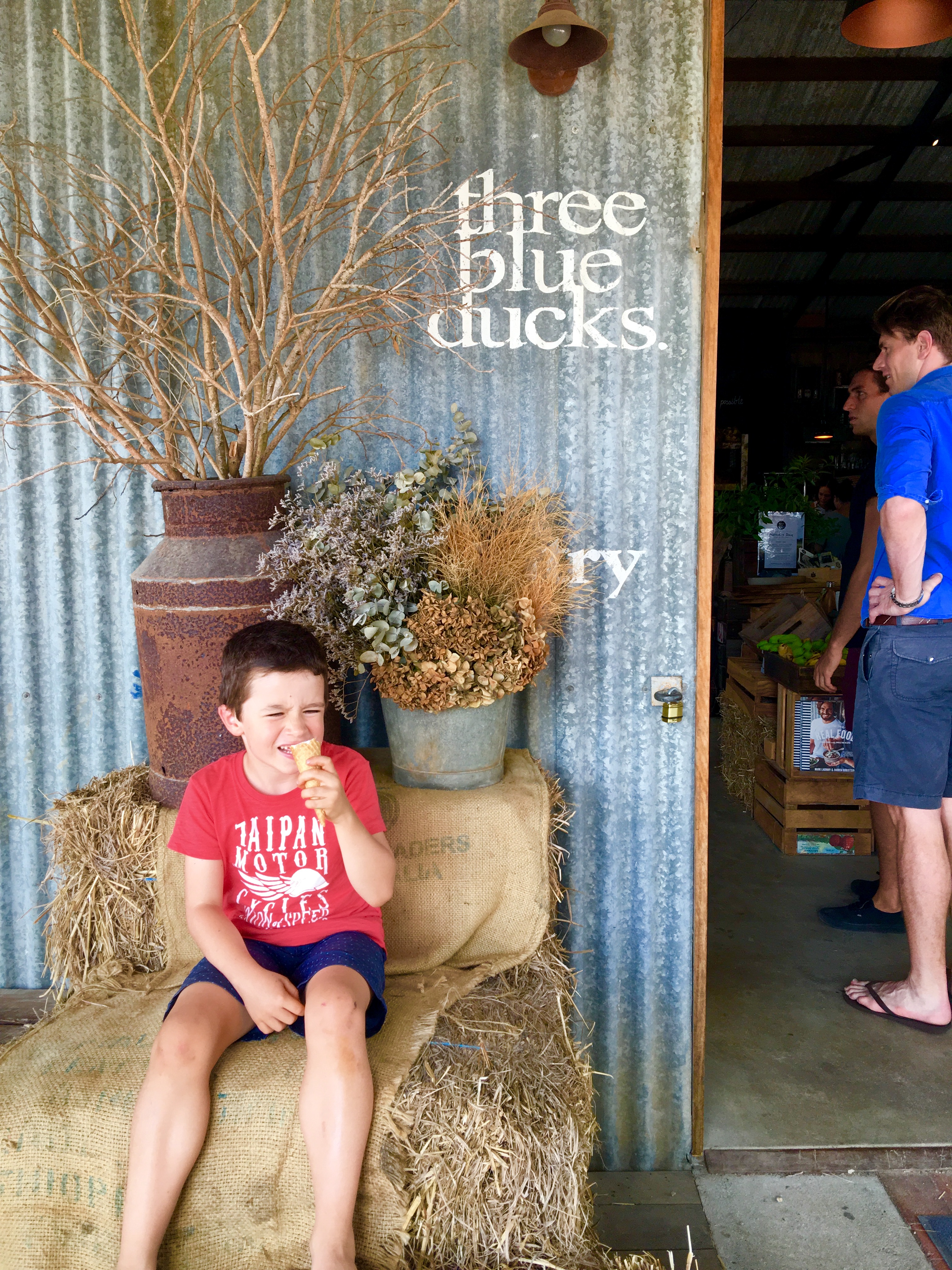 Paddy enjoyed himself the obligatory end-of-day ice cream on a haystack. Ice creams are a holiday thing in our family. As kids, my sisters and I were allowed an ice cream a day while on holidays and because I remember how good that was, I offer my kids the same. We weren't on holidays here but it felt like were.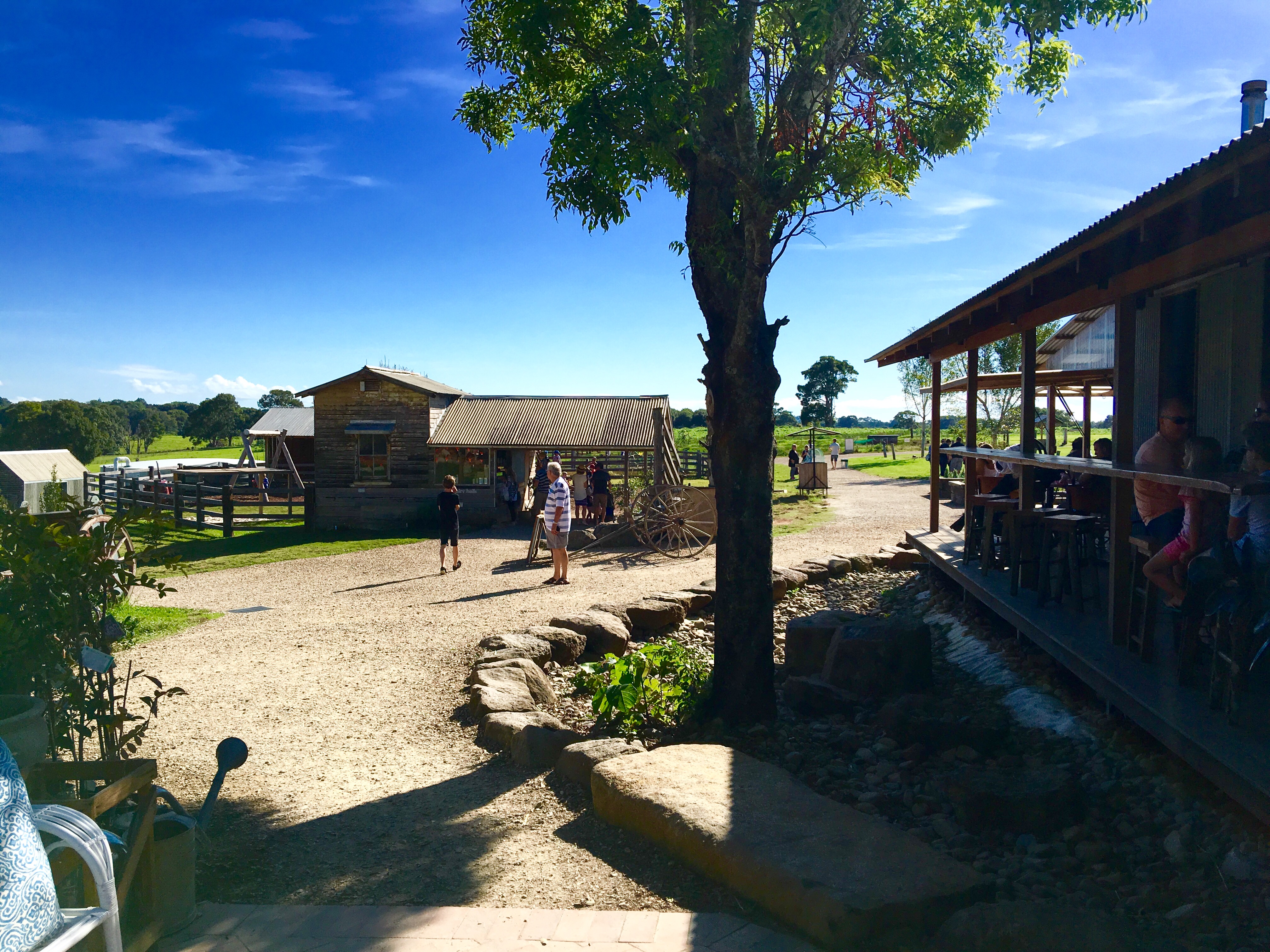 This is the view from a cute little nursery/florist on the grounds, which I always find tempting but I surprised myself and walked away empty handed. Lets just say the prices weren't very competitive. If you want to take away a plant as a souvenir of your day trip, then yes you can probably justify it.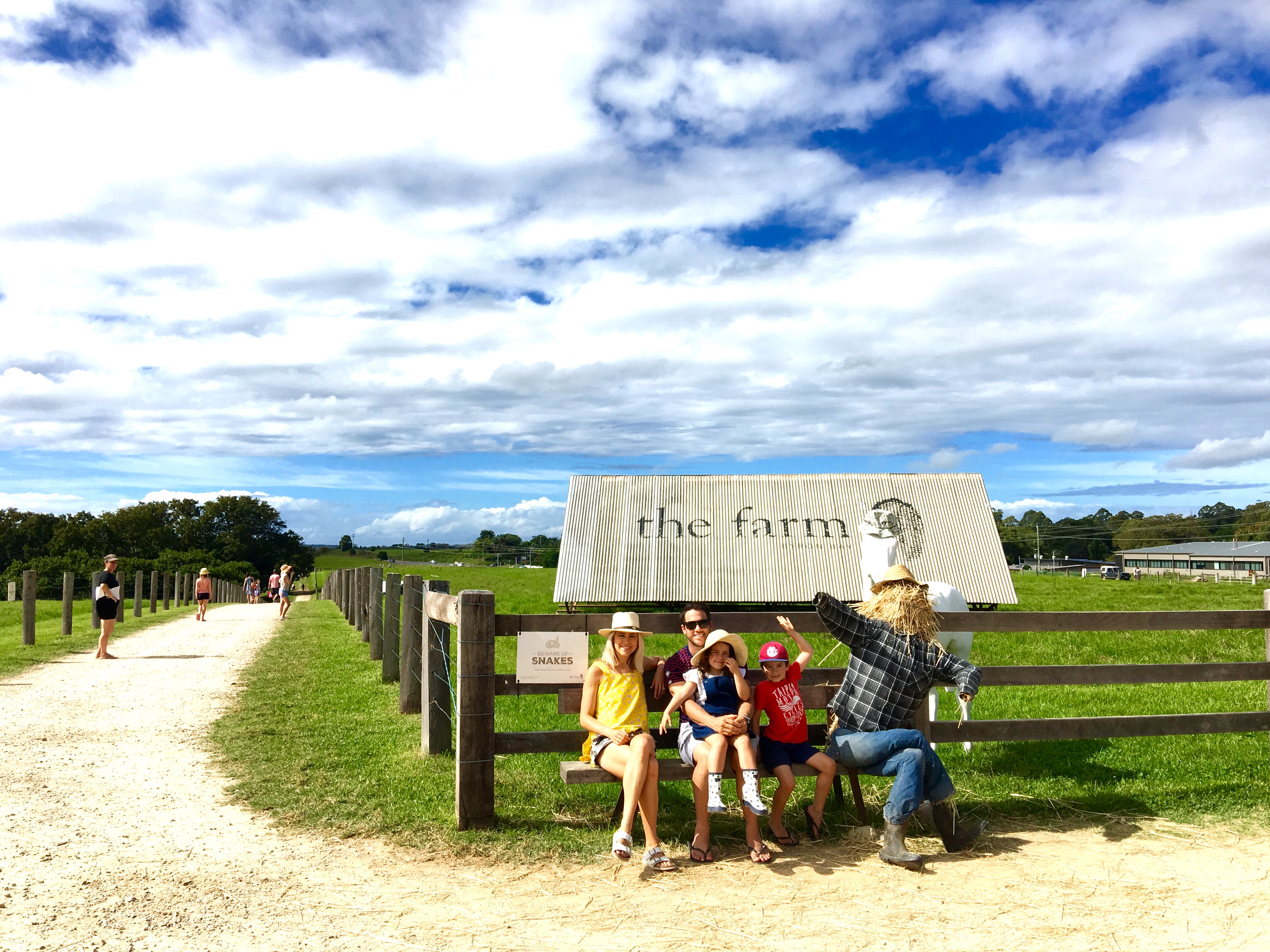 It was a pretty great morning all round. It started getting busy as we were leaving, with those coming in to lay out picnic blankets and hampers, ready to kick back for a lazy Sunday avo listening to the band. I regret not being prepared to do the same but we'll be back.
Carlene xx