About 5 years ago, when our house was not much more just A LOT of concrete slab, a stranger walked up my driveway and said "excuse me, what is this place?" I said, "it's our very strange house." I explained to him that it's made up of 3 levels built into a hill and it's huge scale means it's always been used for both, commercial and residential purposes. The owners before us offered student accommodation to the local university and it was once the club house for an R&R resort that spanned the street (you can read its history here). The stranger said, "so you're just going to live here?" I said, "ahhh yes" but in my head I was thinking, probably not. I mean, of course we would live here but I knew then as I know now that this spot is special, it's a large, interesting property and we would have to spend a lot on it to make it what we wanted which meant that somehow, somewhere down the line, we'd put our house to work like its owners before us.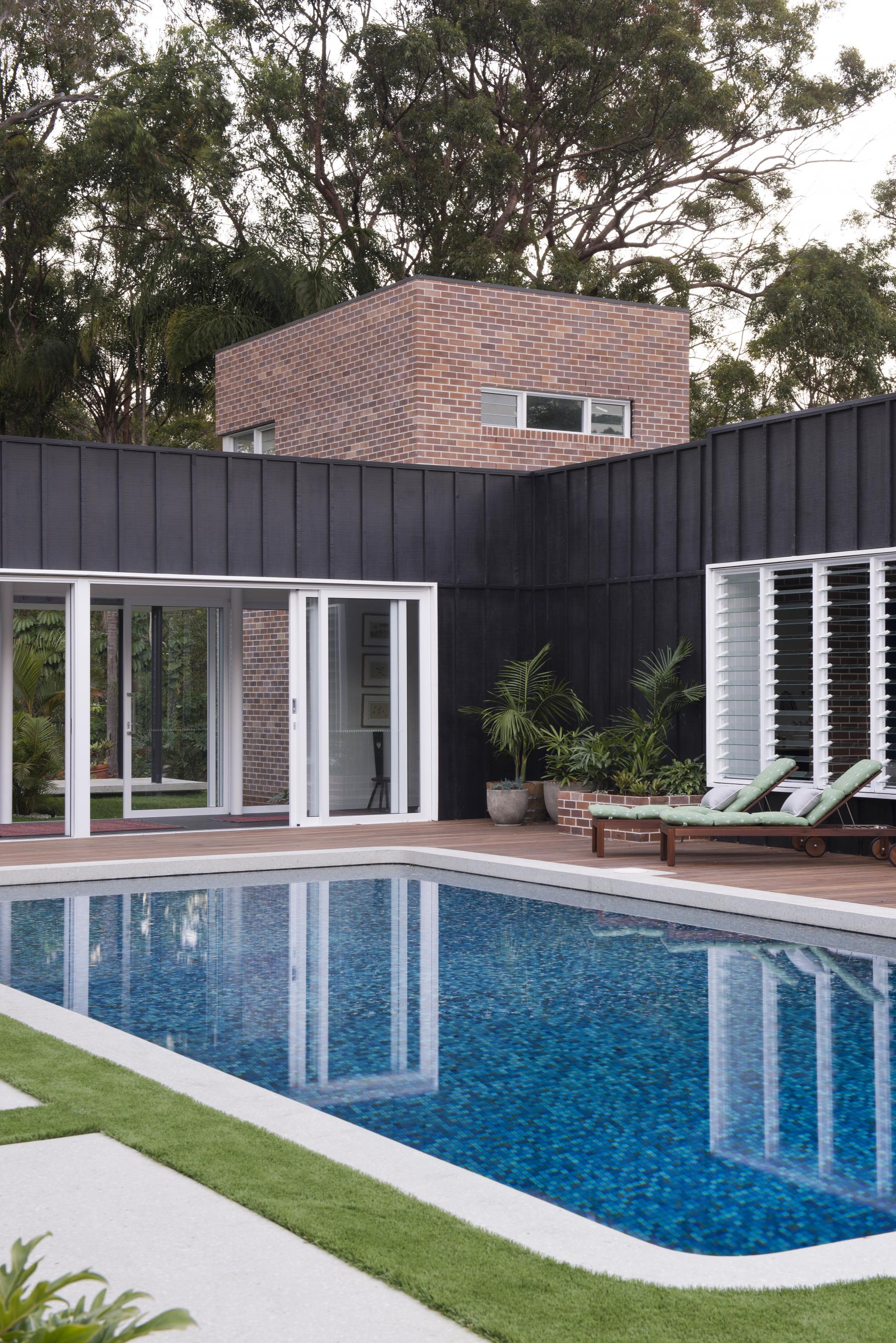 Last year, as our long-time-coming home renovation neared completion, I knew that this was a space I'd want to share on a creative level. It would naturally form the backdrop to our own creative projects but why would I not also open it up to form the location for other creative businesses to take advantage, god knows the Gold Coast and surrounds could do with a new location house.
Why make something amazing if it can't be shared. I realise that most people don't think this way. Many people require their homes to remain private havens but that's never been how we've lived. We've never been private people and our house has always been a busy one.  Most weekends it's awash with kids, and general busyness and that's how we like it.
Beyond that, we're house proud. Where others spend money on overseas holidays, we put everything back into our house. We're home people. That's just how it's always been and now it's time for our house to give back. We're sharing the love so if you're in need of a shoot location see more pics and get in touch here.
Carlene xx
Images by Mindi Cooke.