A couple of months back,  Singapore Tourism Board (STB) reached out to us and offered to host us on a family trip to Singapore. Yeah yeah, it's a tough gig but someone's got to do it. We'd never been to Singapore (I had a layover at the airport about 15 years ago but that doesn't count) so it was sort of a no-brainer. The deal was we would take part in a study which would gather data by measuring our emotional response to each activity.
Here's a quick lil promo clip STB put together with a summary of the predominant emotions we felt during each activity.
As we rolled out our holiday snaps on social media, we had a lot of queries from those with plans to travel to Singapore seeking advice on the hot spots, questioning how it fares as a holiday destination with kids, how long it takes to travel from A to B….. so I figured I'd take the opportunity to spill on our trip (it's also not every holiday that you have your own photographer on tap to capture all these candid moments that mother's are generally deprived of).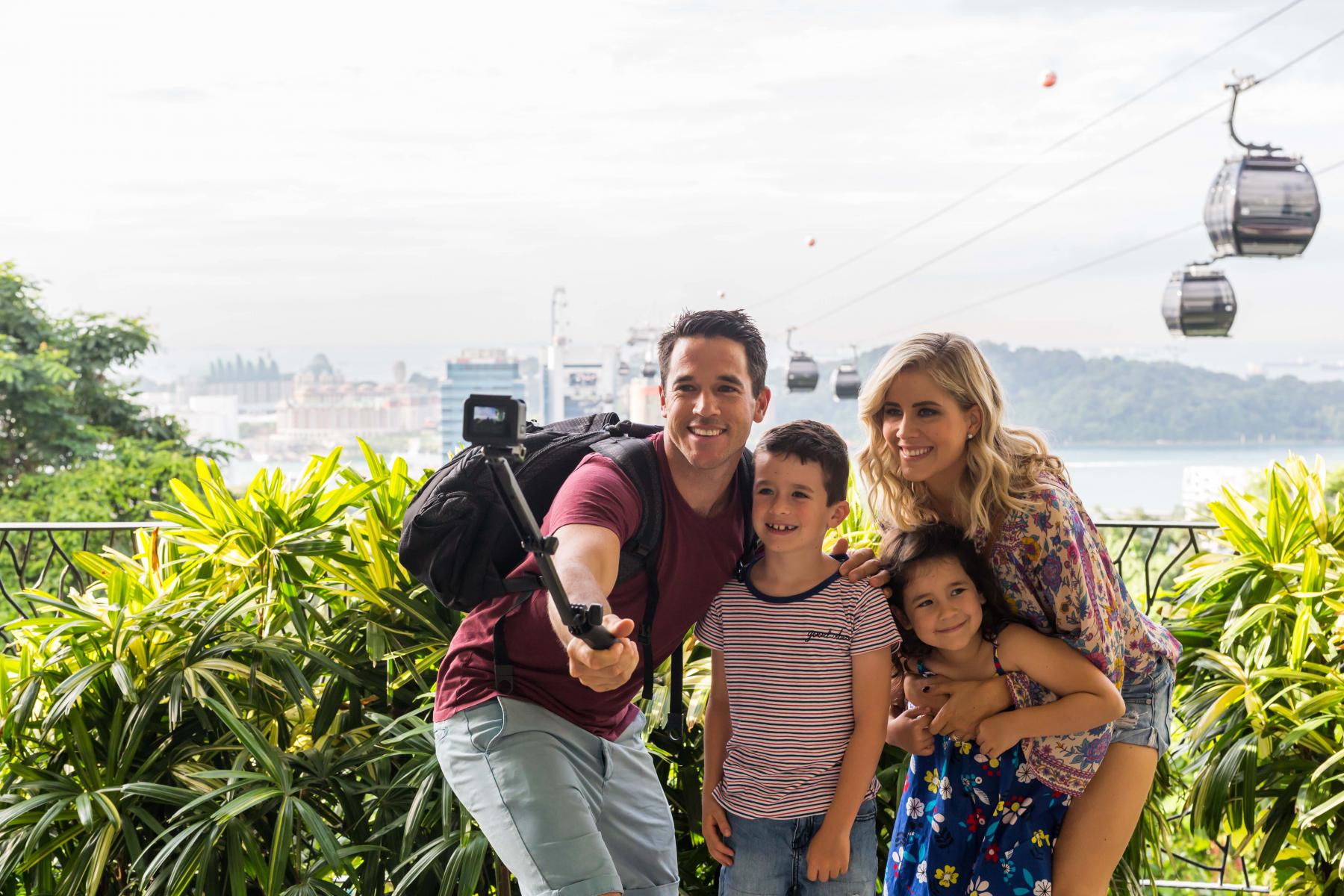 Let me start by explaining the headsets below. For the first two days of our visit we were accompanied by two researchers from The University of Sydney who collected data, which involved us wearing these headsets for a few minutes at each location to measure our emotions. So very 2017! Tech head, Paddy, thought this was the coolest thing ever, while our ever-contrary, Stella thought it was just a little bit "weird."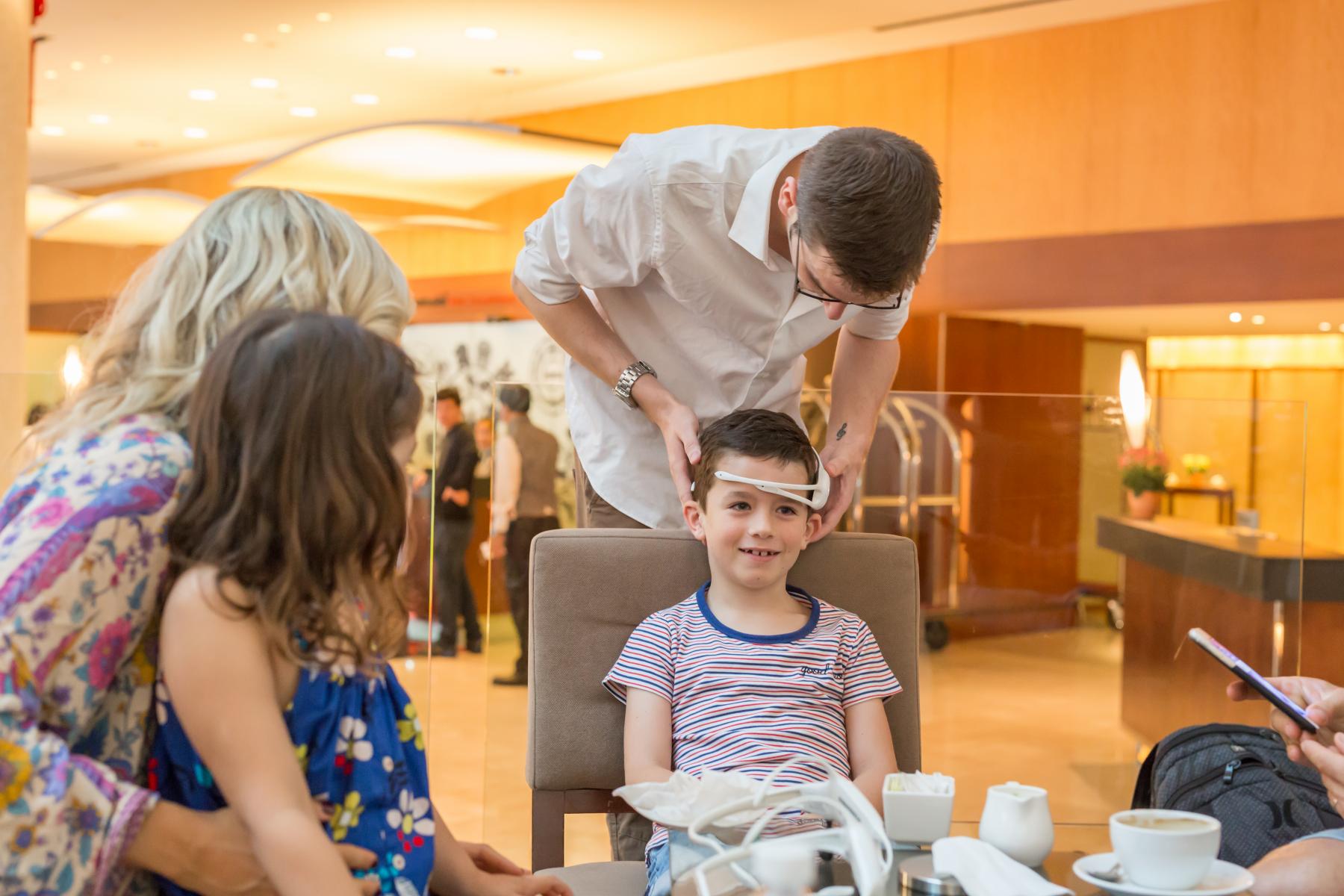 The whole process was actually far less intrusive than it looks. Once you've been contestants on The Block (where cameras follow you you everywhere) you are perfectly comfortable with being shadowed. We had two days with the researchers and camera crew and two days with just our guide and driver. Everyone involved was incredibly conscious of ensuring we had privacy, freedom and fun.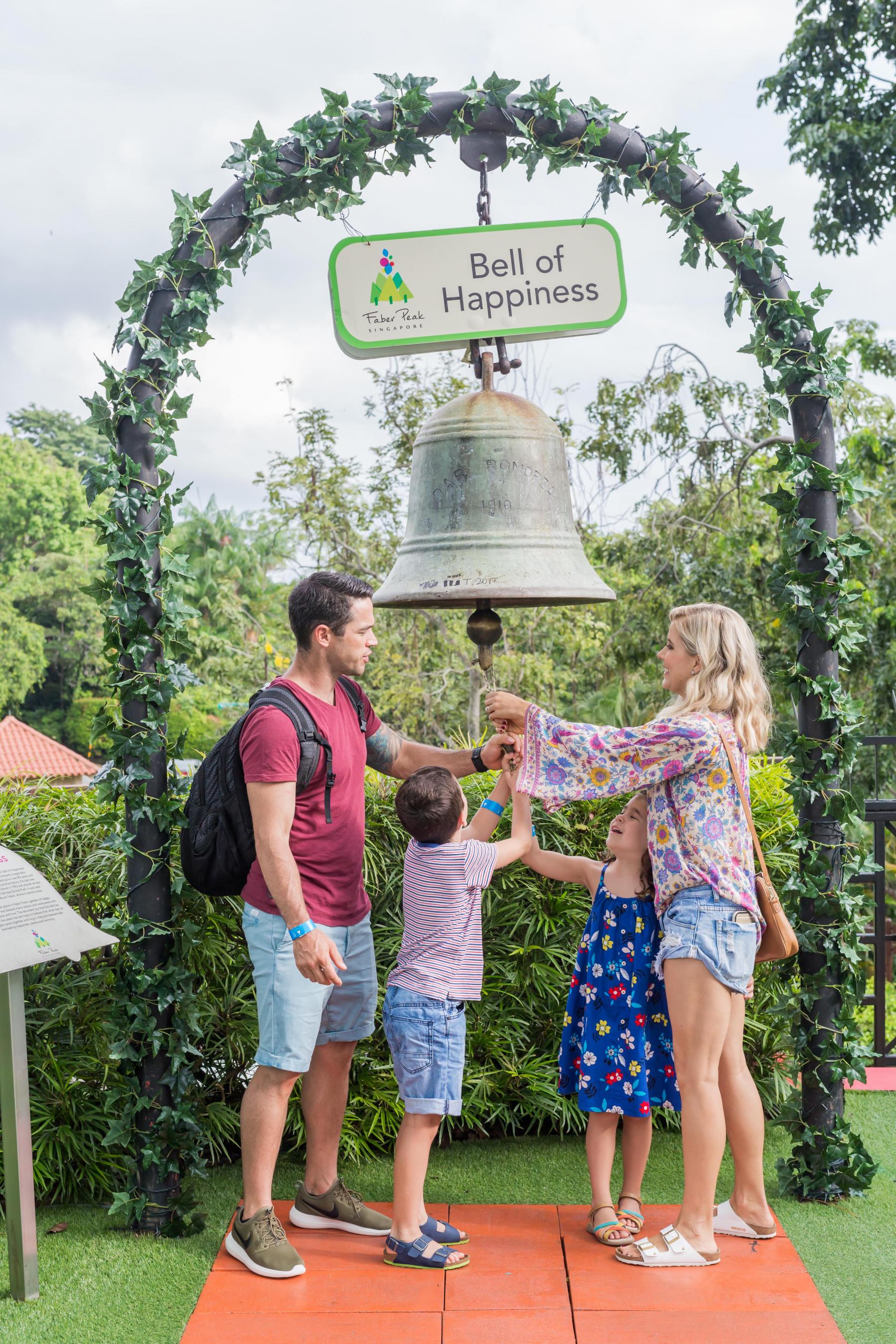 Our first stop on our first day was to the at The Bell of Happiness at Faber Peak, an iconic Singapore hot spot. After ringing that very loud bell (just because) we all wrote a wish on a significantly smaller bell and hung it up with the thousands of other wishes above a pretty amazing view of Singapore's harbour.  I recall taking my wish very seriously at the time but can't for the life of me remember what it was. No doubt I covered off all basis' by requesting health and happiness.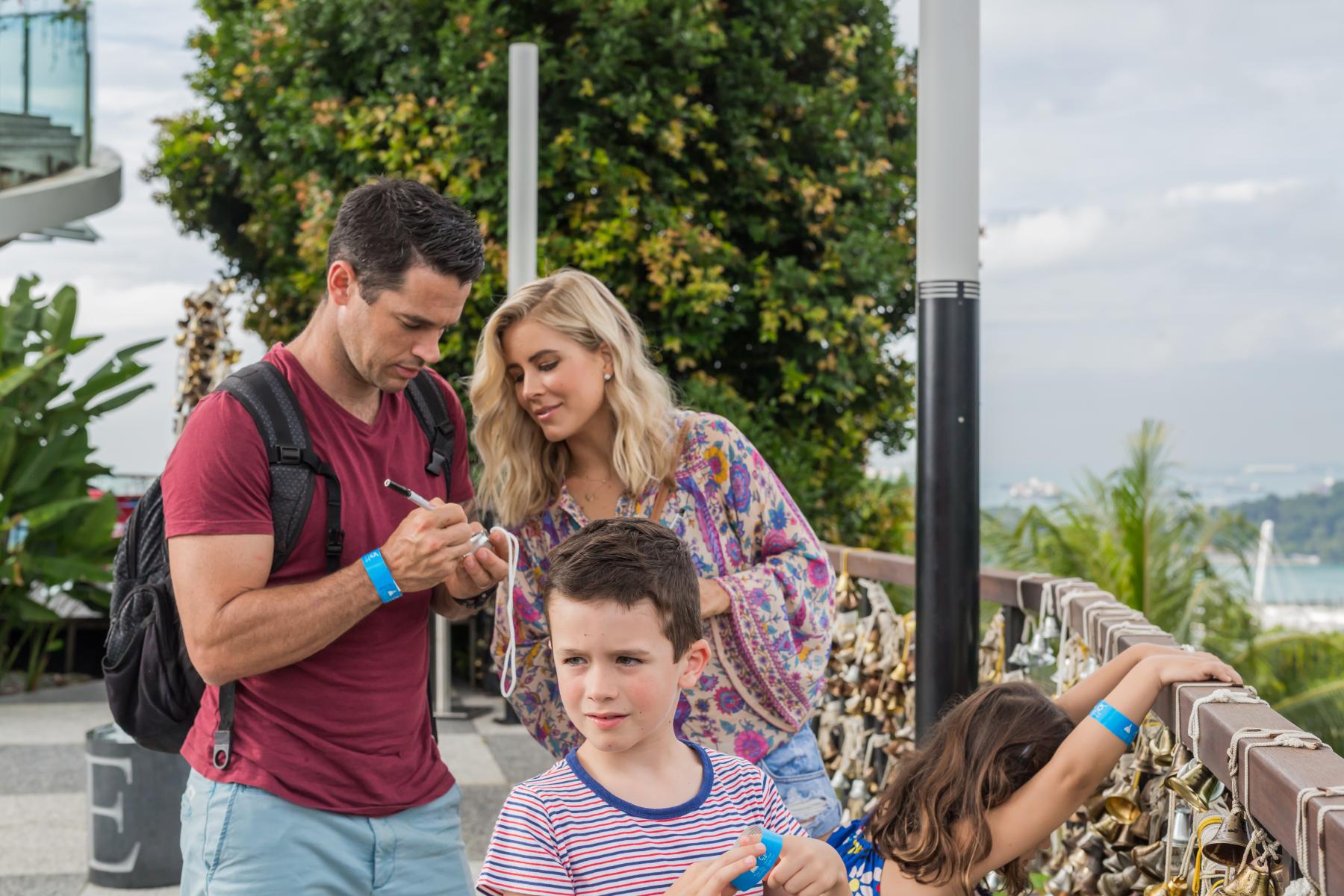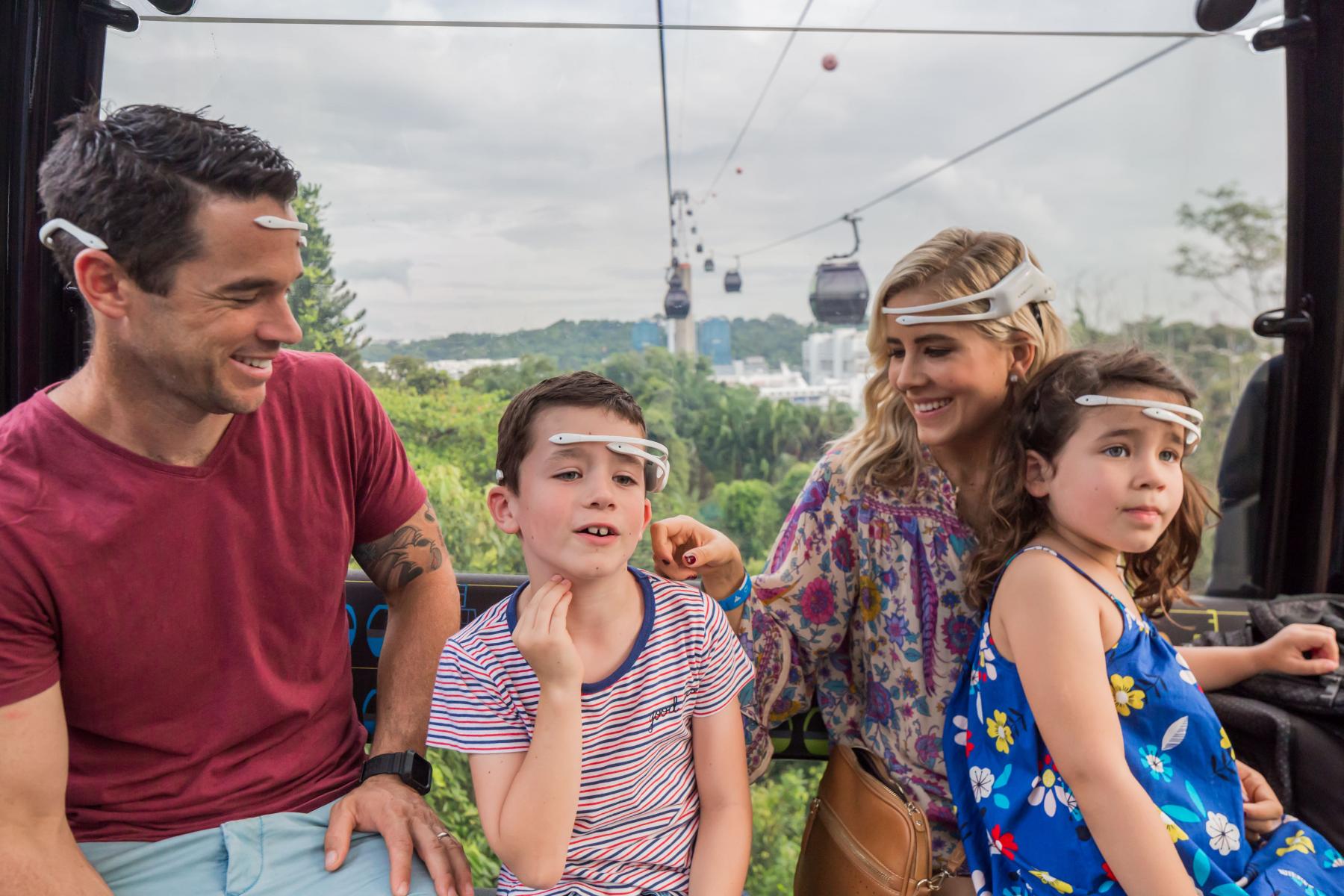 At Faber Peak we boarded the cable cars, which we rode over to Sentosa Island (home to Universal Studios and Adventure Cover Waterpark, amongst other attractions) to have brekky. The cable cars are a must-do if you want to see Singapore at its best.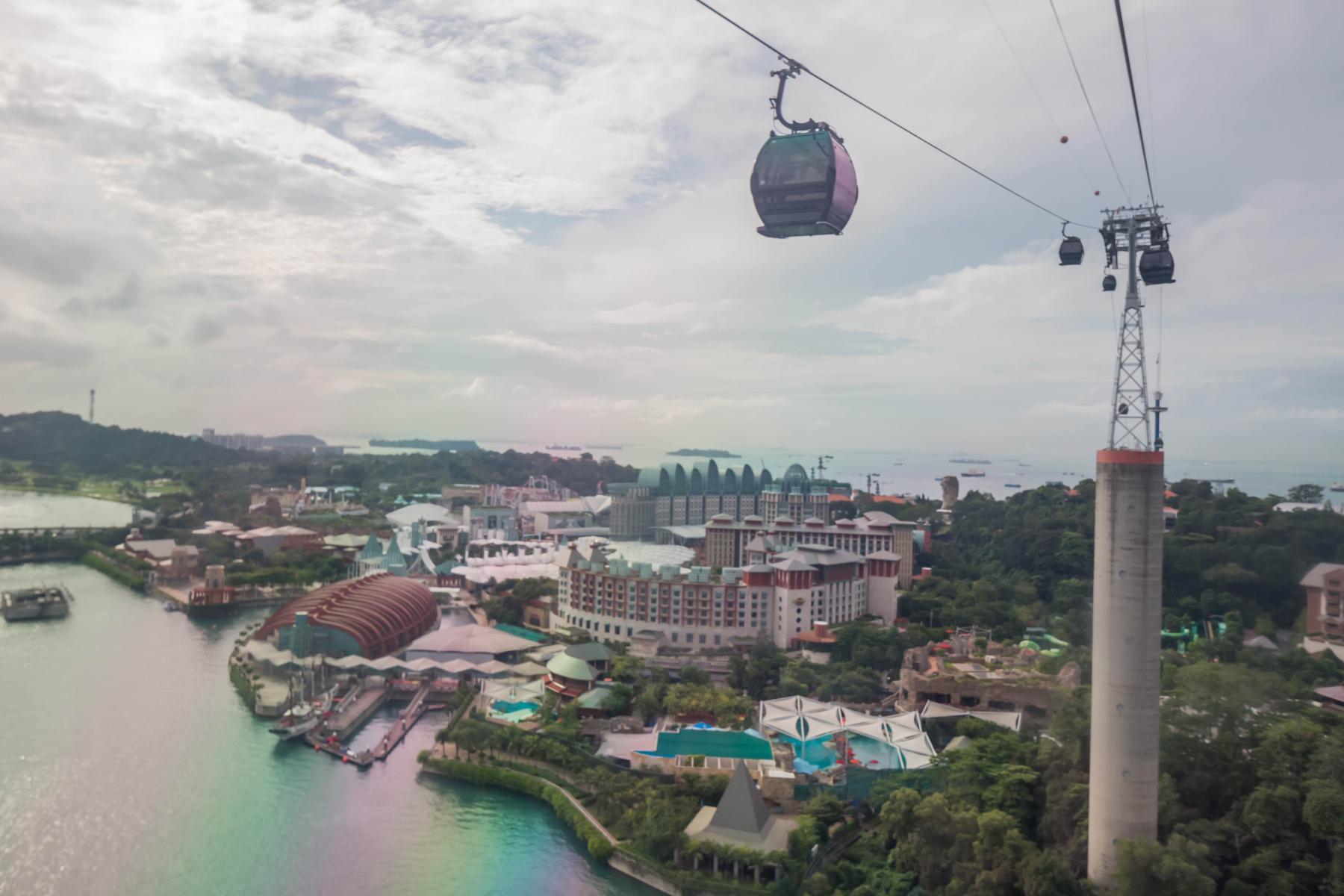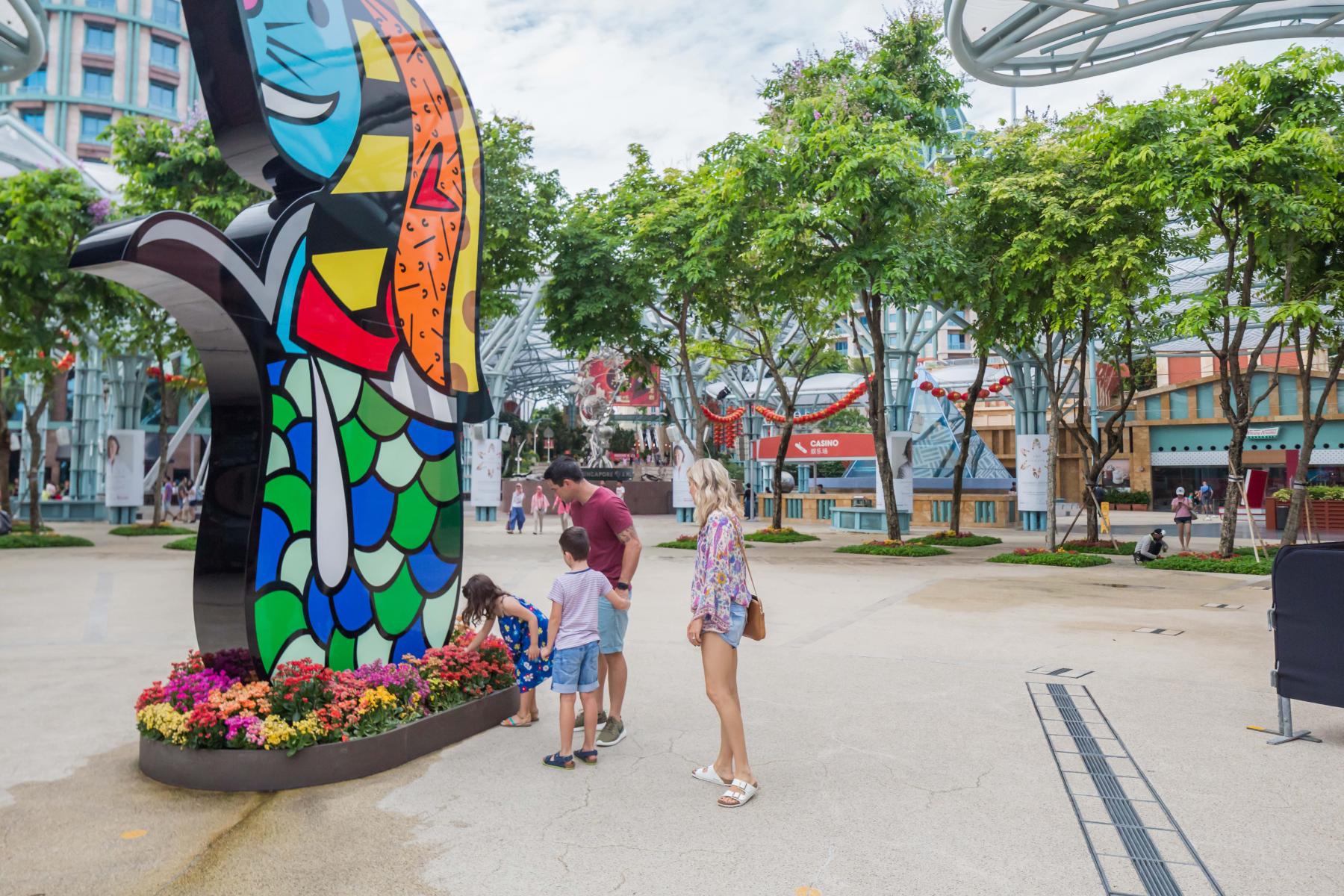 Michael and I were so struck by the floral spectacle that is Singapore. We've never experienced a city that places such importance on its landscaping. There were workers tending to gardens at every turn. And of course, Stella and the flowers – like a moth to a flame. It took some convincing that these flowers weren't there for picking and making potpourri.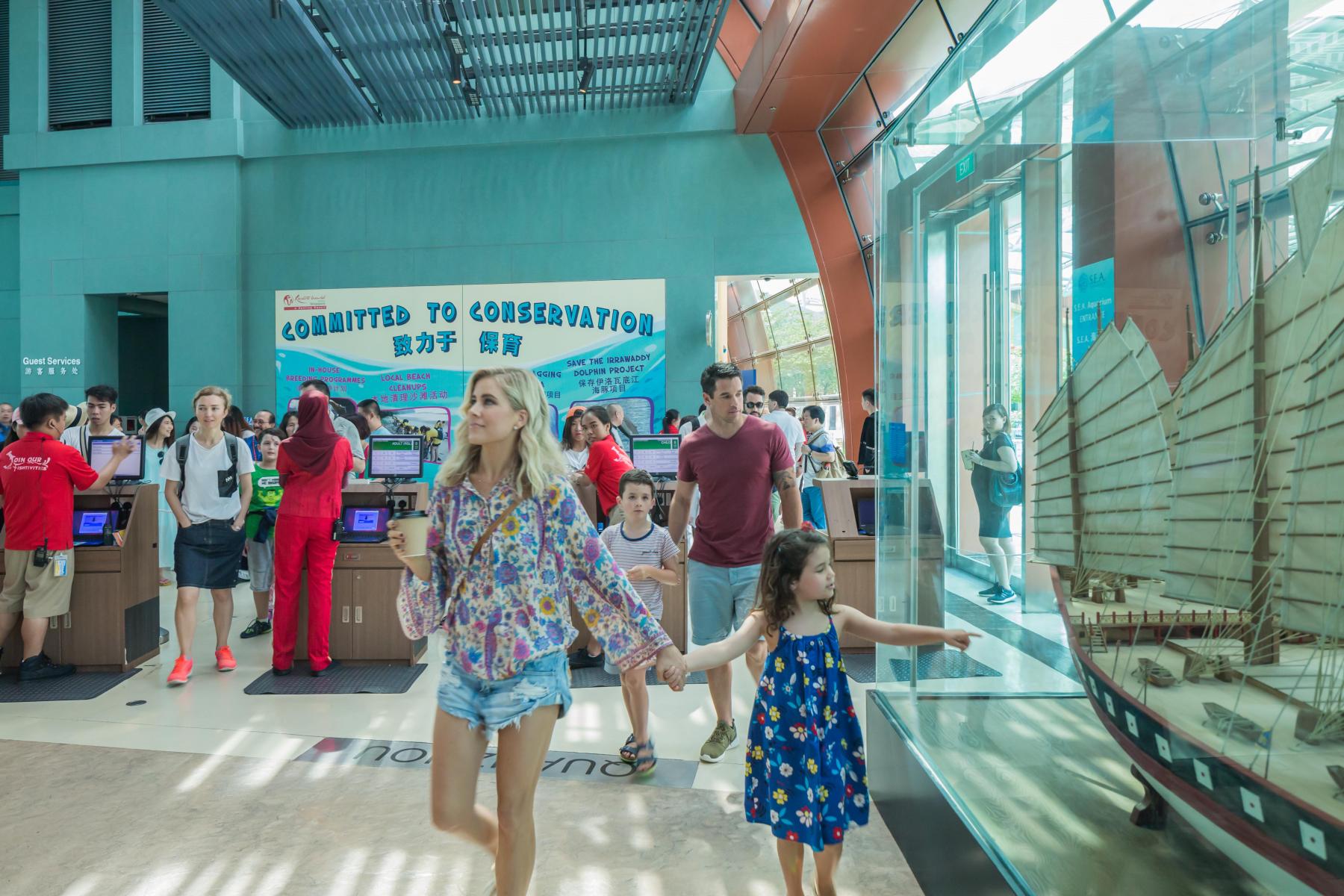 Next stop was the S.E.A. Aquarium, which under sea level is literally like an underwater world. You could scoot through in an hour or much more depending on the interest levels /personality of the kids.  Paddy would have preferred more time in there than Stella was willing to allow.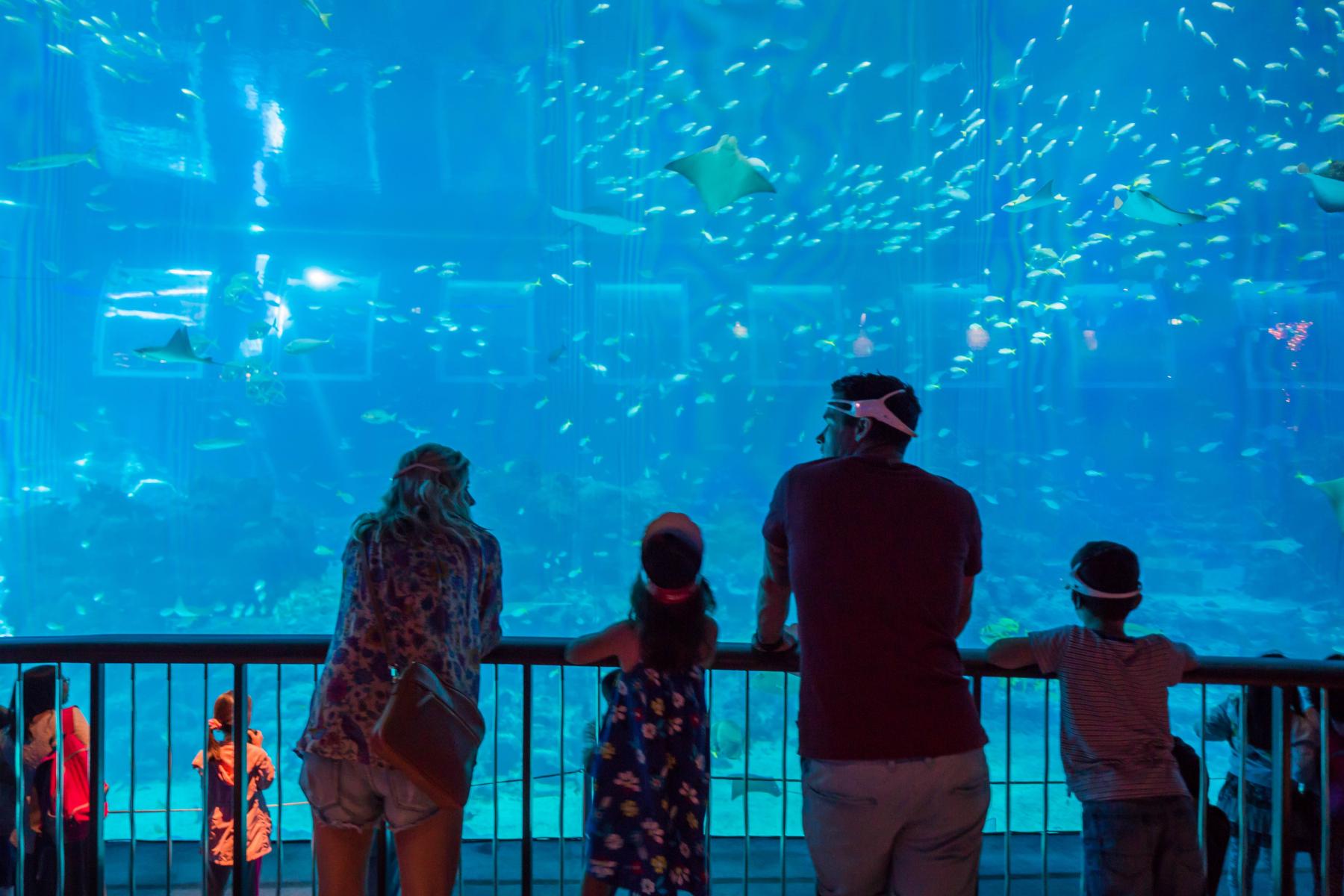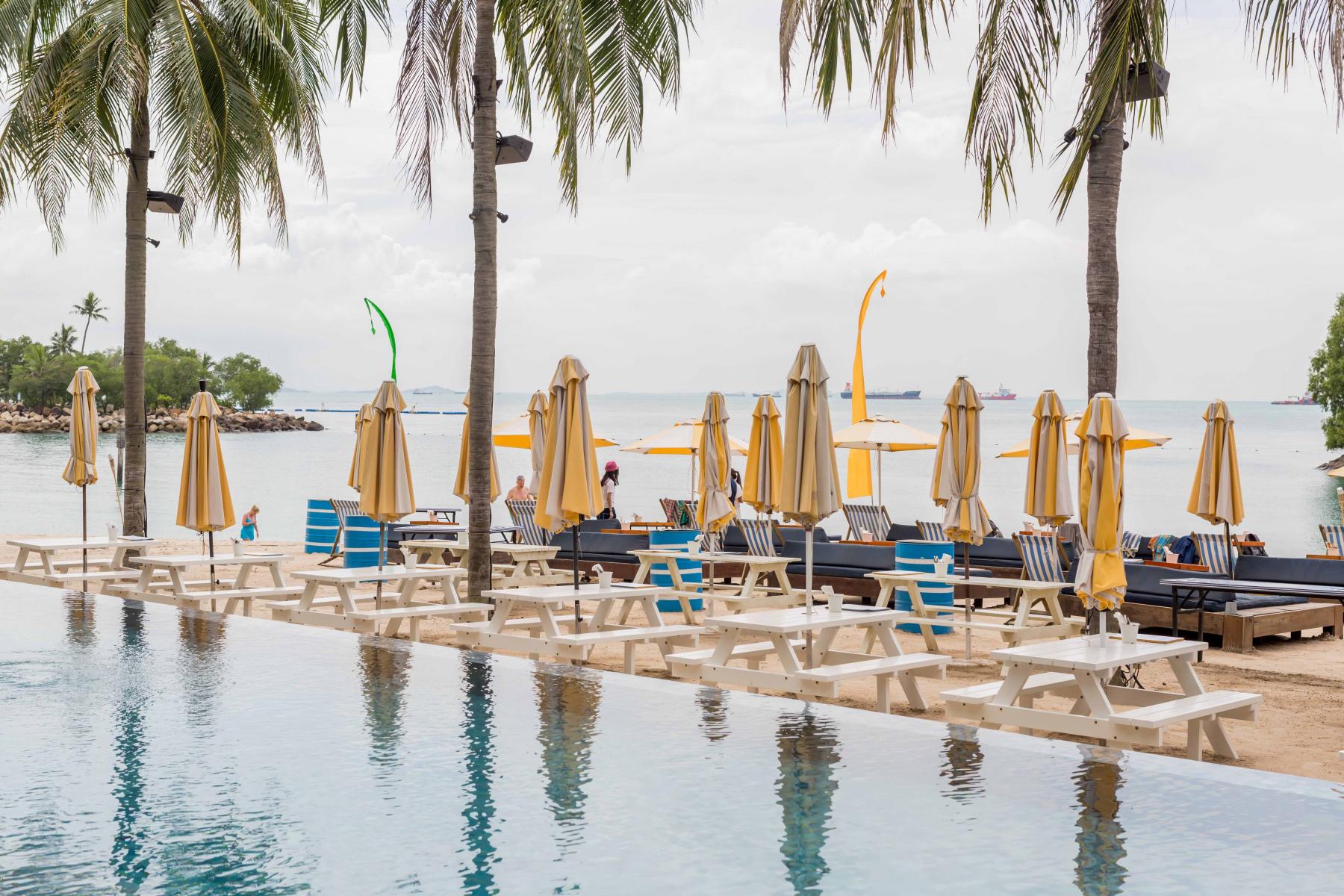 From the Aquarium we stopped for lunch at the Tanjong Beach Club, which was a very welcome rest and recharge break. There is no real equivalent to this place in Australia that I know of. You can dine or just have some drinks and then have open access to the pool and beach. The water was a sight for sore eyes because Singapore is HOT! Luckily, we were acclimatised because the temperature and humidity was on par to what we were experiencing back home at the time. Nonetheless, its a good reason to book accommodation with a pool, of which there is a smorgasboard in Singapore.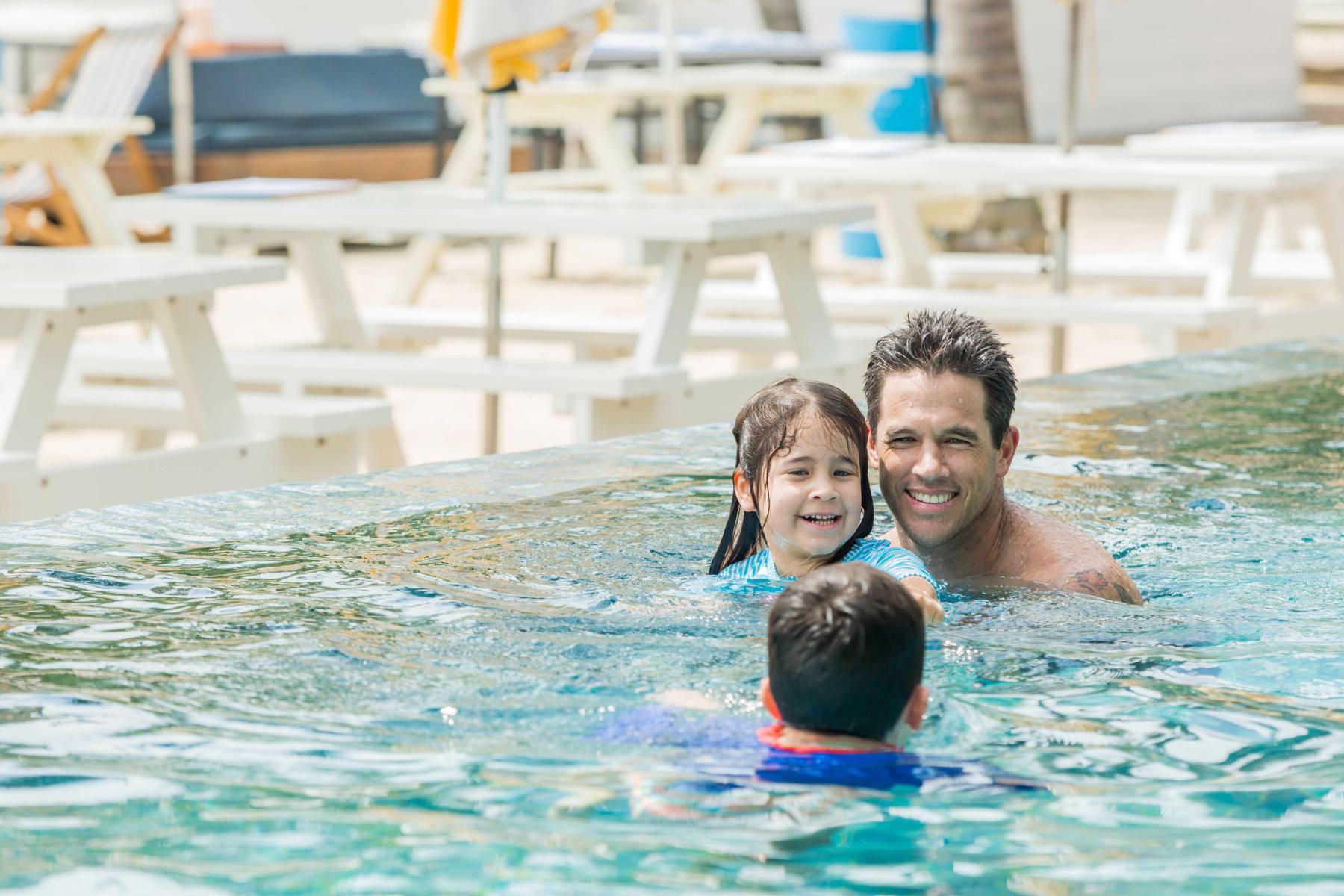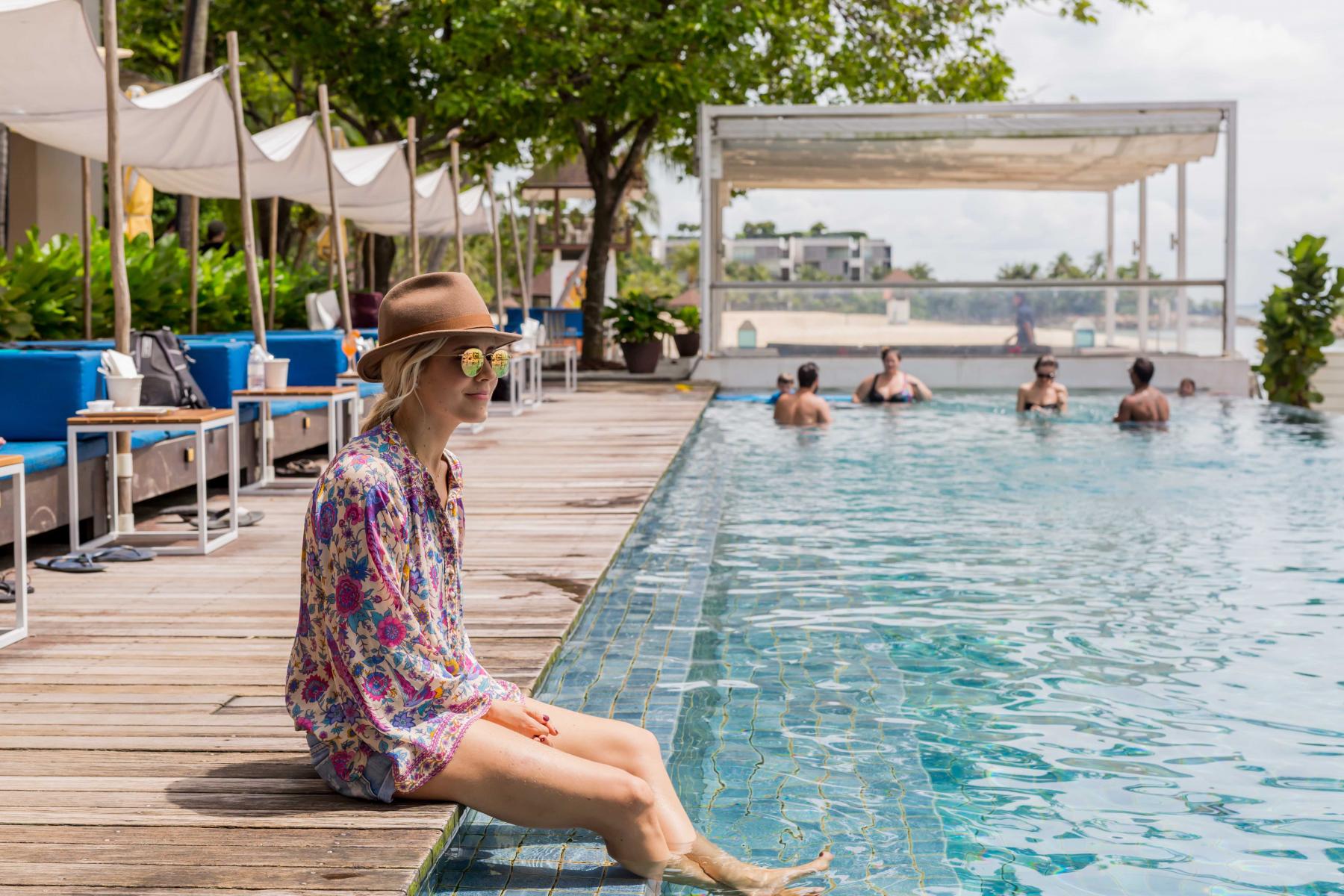 Somehow my swimmers didn't make it into our backpack, which had me sidelined during this swim session.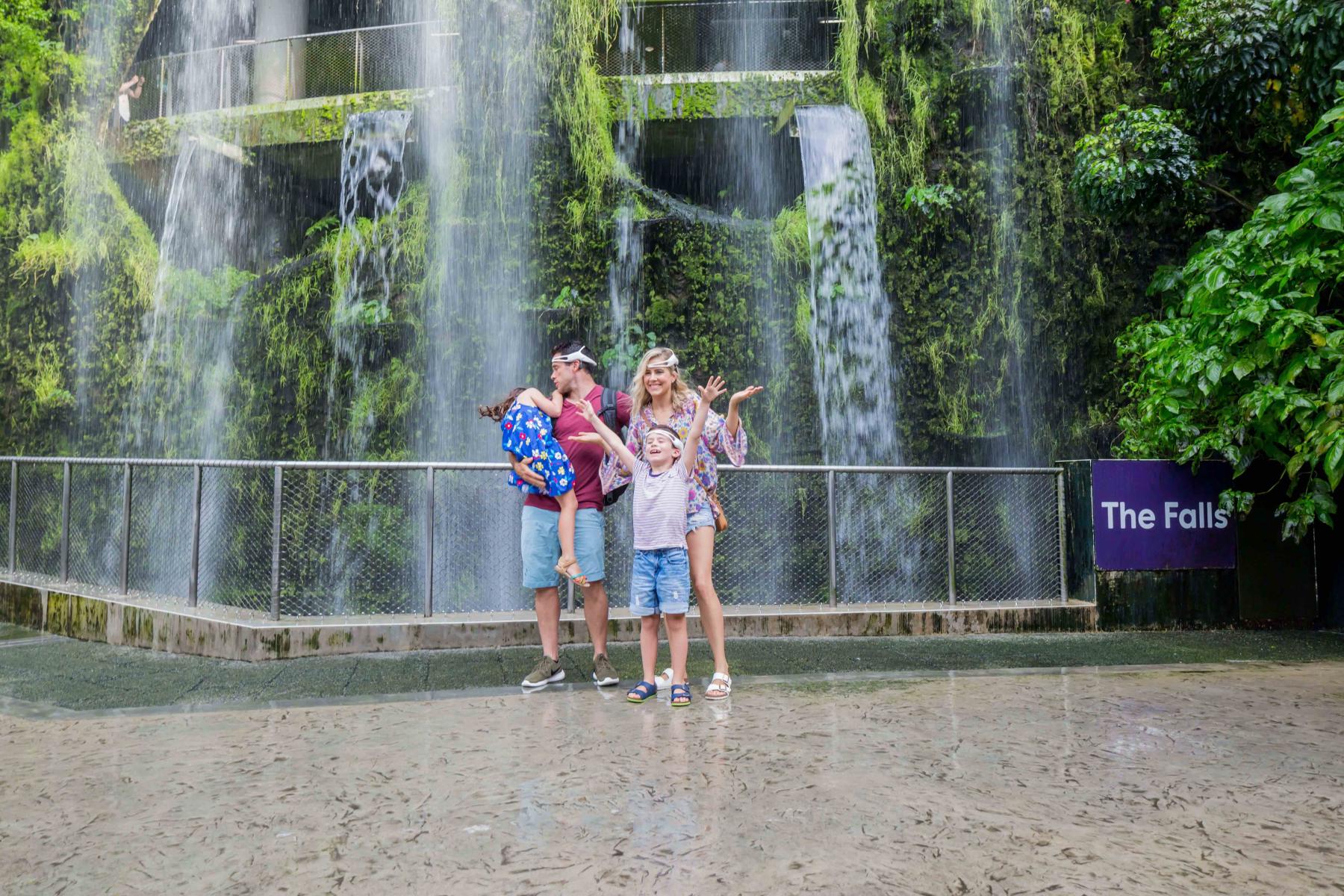 After a little down time at the hotel, the afternoon saw us visiting Gardens by the Bay, which really encompasses everything Singapore is about –  it's not called the 'garden city' for nothing. In Gardens by the Bay is Cloud Forest, which boasts the largest indoor waterfall in the world, and sits amongst breathtaking garden display, all housed under this a huge and very impressive glass dome, below.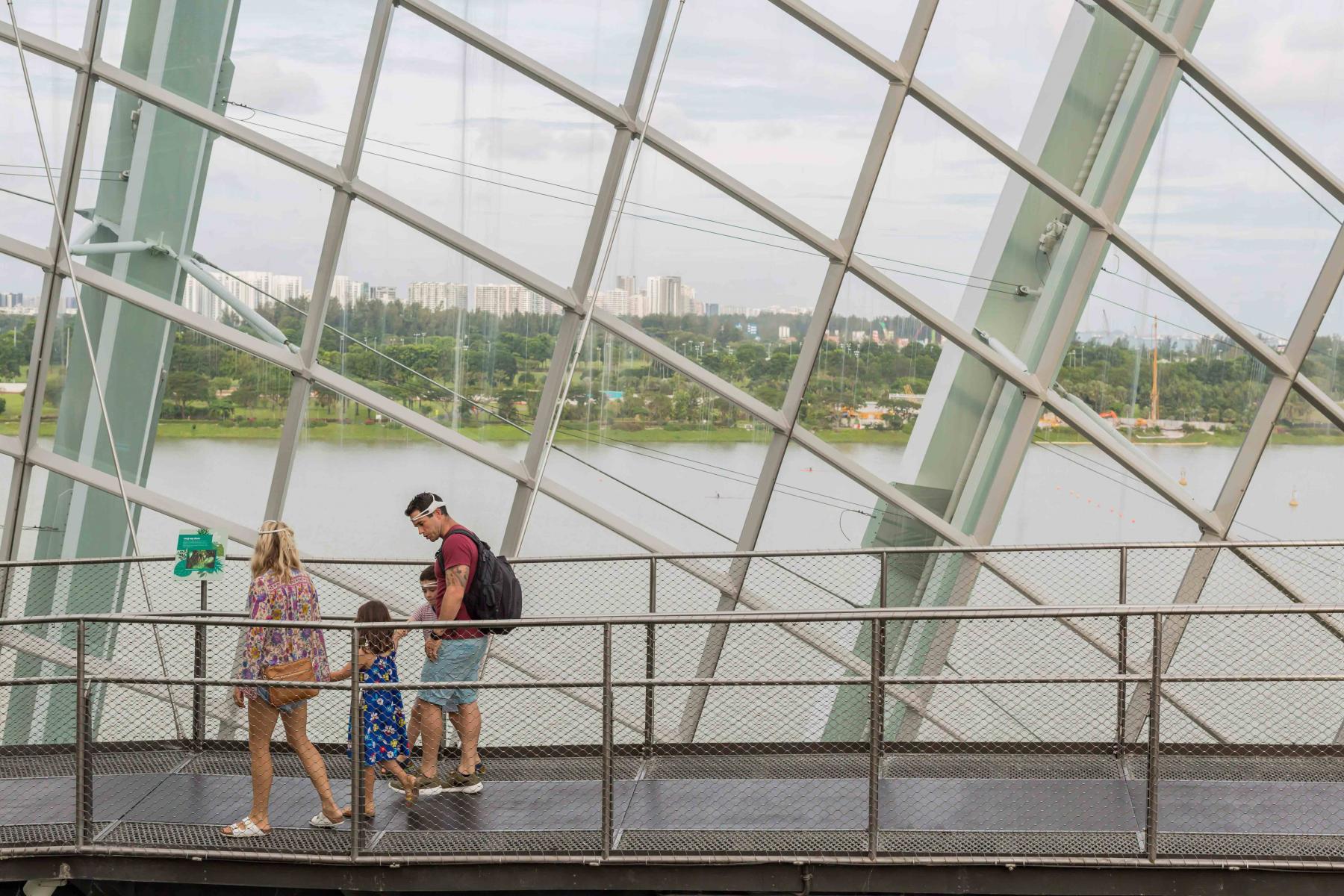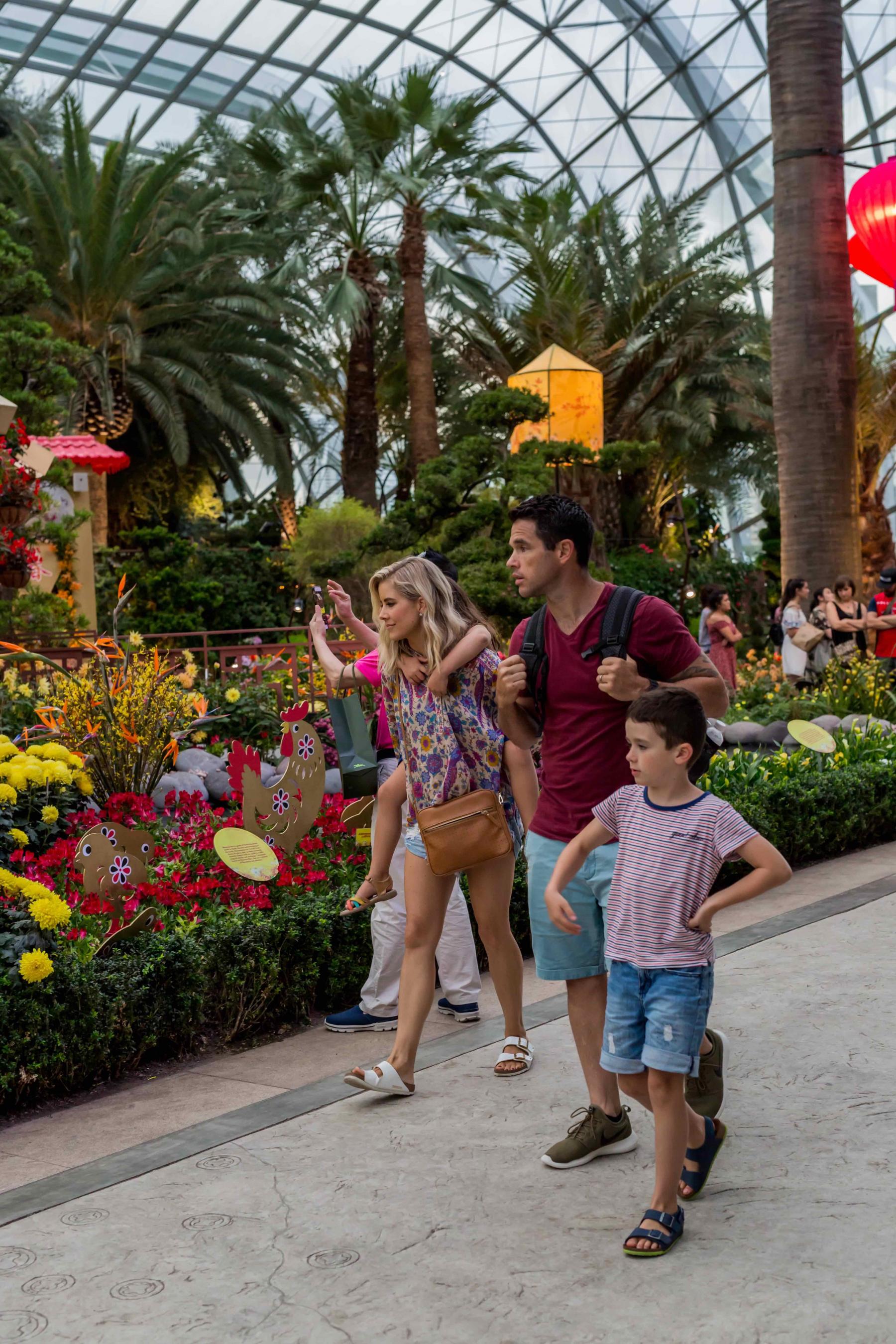 This trip reinforced what I already know about my children. Paddy has a quenchless thirst for stimulation; new sights, new sounds, new foods. He can go, go, go. He thinks everything is amazing, everything excites him (sometimes I wish I was Paddy). Stella, is the absolute polar opposite. She's not easily impressed. Some might even say she's a young cynic. She requires little stimulation. She's the type of kids who is most content colouring. She needs down time, which meant that she was less content on walking and seeing sights. She was however, very happy to be "doing" in which case she was in her element in kid-wonderland, Sentosa Island where we had some fun at Adventure Cove Waterpark and Universal Studios (no pics of those, sorry. You'll just have to take my word for it).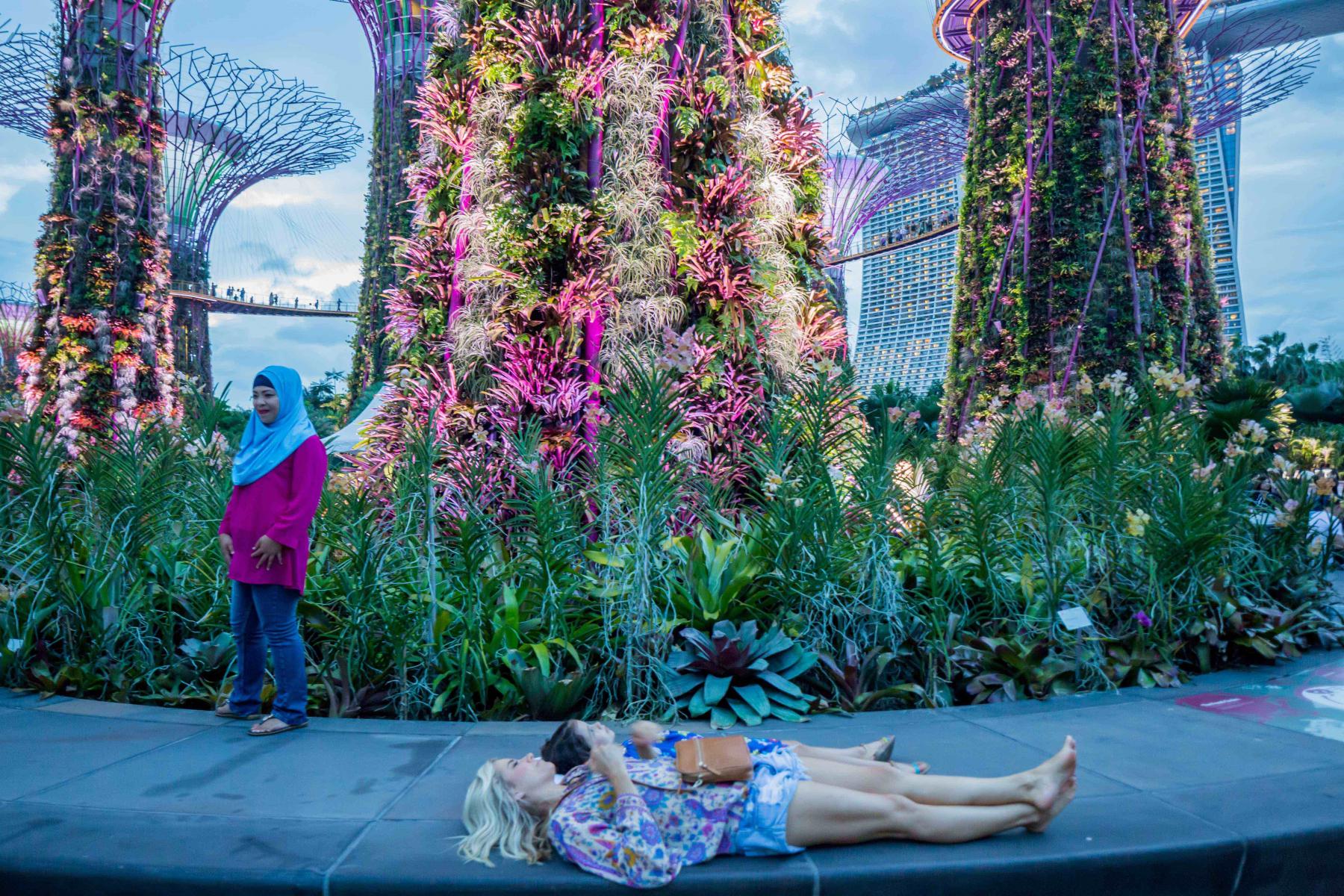 Above, Stella and I are having some down time waiting for the Garden Rhapsody light show to start. When the sky blackens these trees (pic above) come to life with a charming music and lights display. It's free, casual, and you can just wander on in. It was just a relaxing way to cap off a big day before dinner.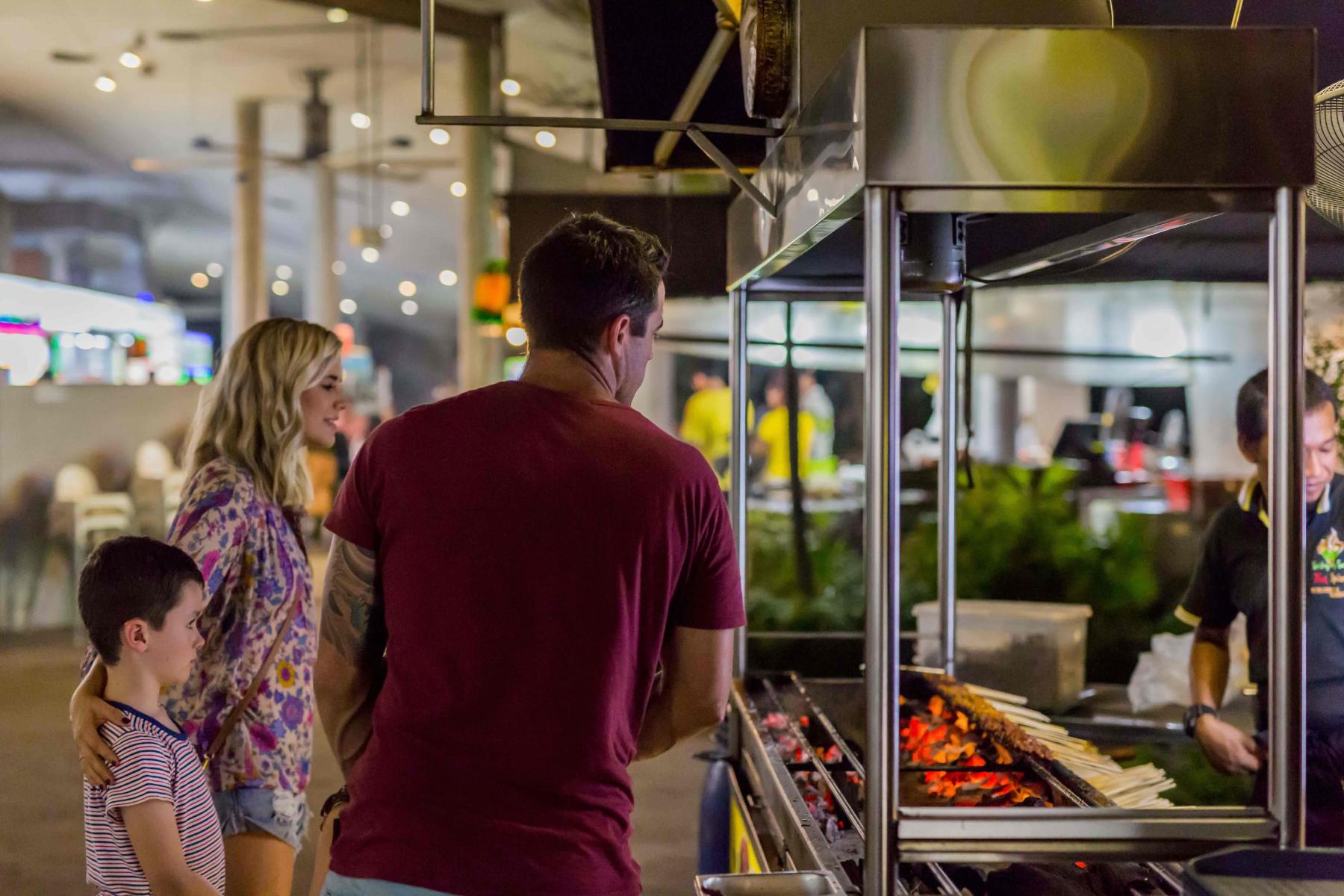 You've got to eat Singaporean street food.  We dined at Satay on the Bay and it was our favourite meal of the trip. In Singapore, street food isn't a high risk dining option as it can be in some Asian countries. They are heavily regulated by food safety operations and each stall is required to display its allocated safety grade of A, B or C.
Sorry if you're hungry as you read this, I'm still on food. On day two, we experienced an authentic Singaporian breakfast called Ya Kun. This it when it really sucks being gluten intolerant. It's made up of a type of toast with a jam that's made with coconut, egg white, and sugar. Paddy and Michael both overate. They have slow off switches when it comes to food. It's called gluttony. Michael and I also tried a traditional Singaporean cup of coffee that was surprisingly delicious.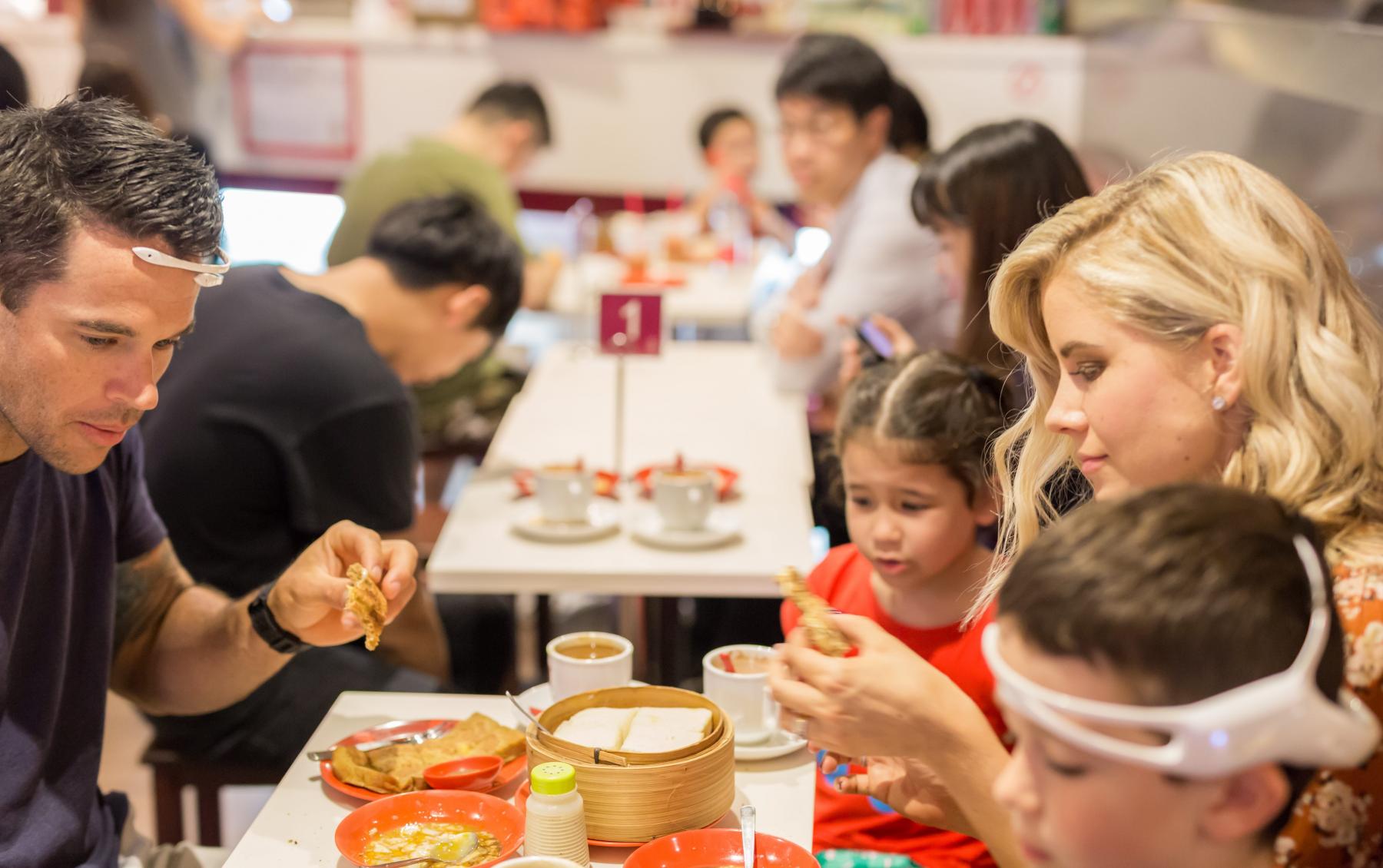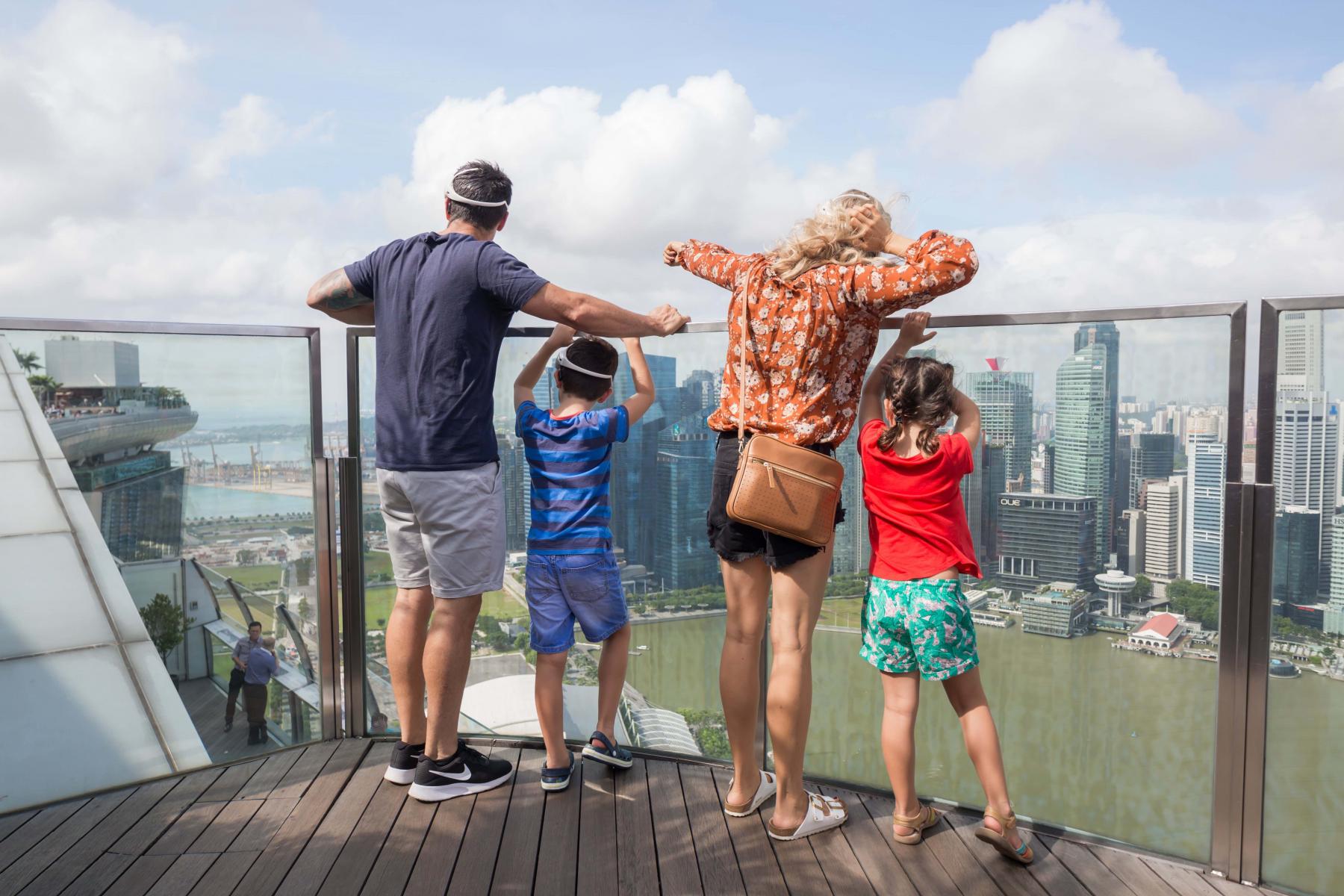 I think we saw Singapore from every possible angle. The above pic was the view from Marina Sands Bay Skypark observation deck, which is that crazy impressive hotel building who's rooftop mimics the shape of a ship. It actually looks like a ship is sitting on top of a really tall building and with this A-M-A-Z-I-N-G pool, below. You are required to be a hotel guest to swim in the pool BTW but we were happy just to see this impressive piece of engineering.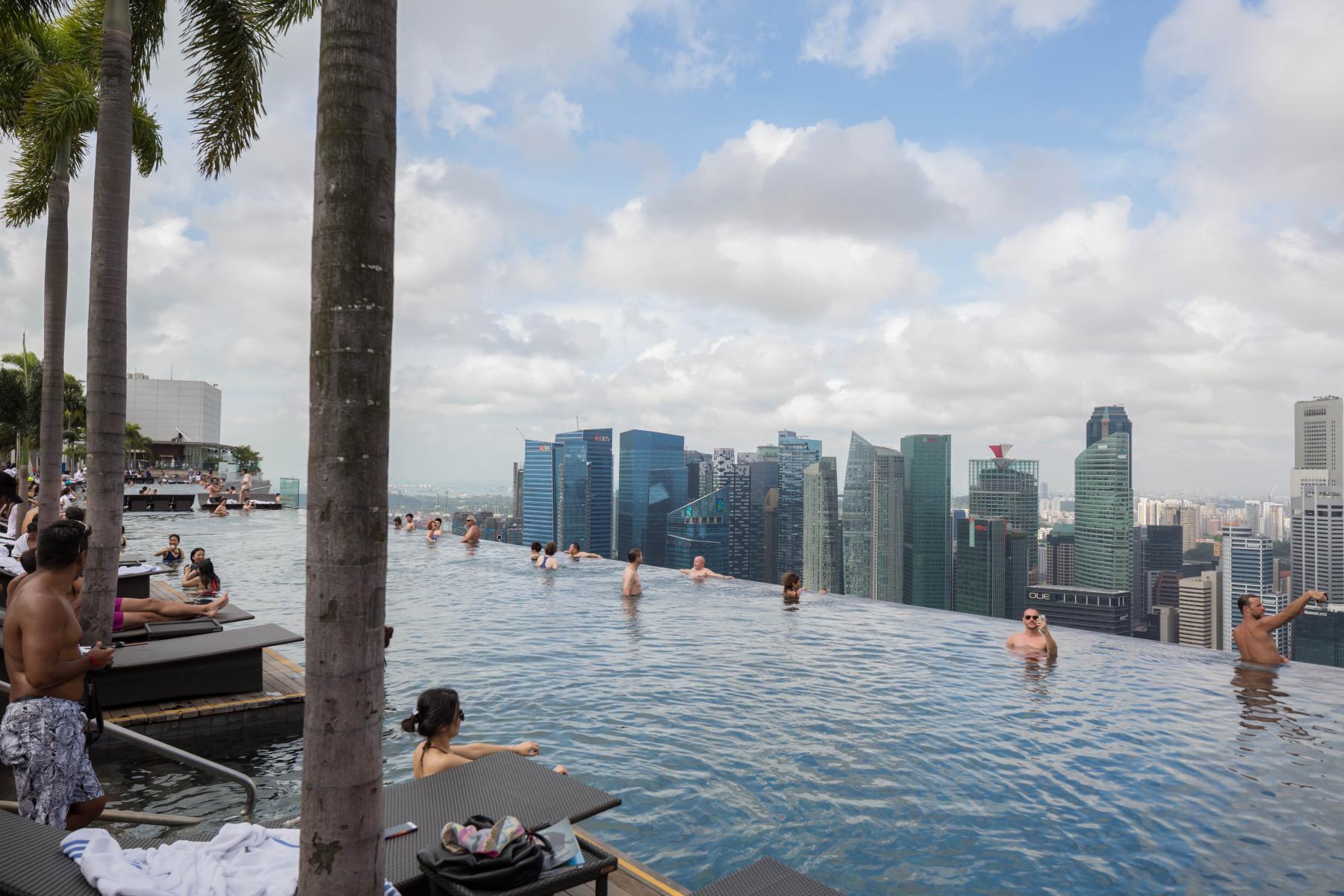 We ate lunch at Long Beach Seafood Restaurant at Dempsey Hill, where we flung our food around in honour of Chinese New Year. I'm not sure exactly why this is a thing but if we're told to throw some food around and be really obnoxious about it, we're not going to argue.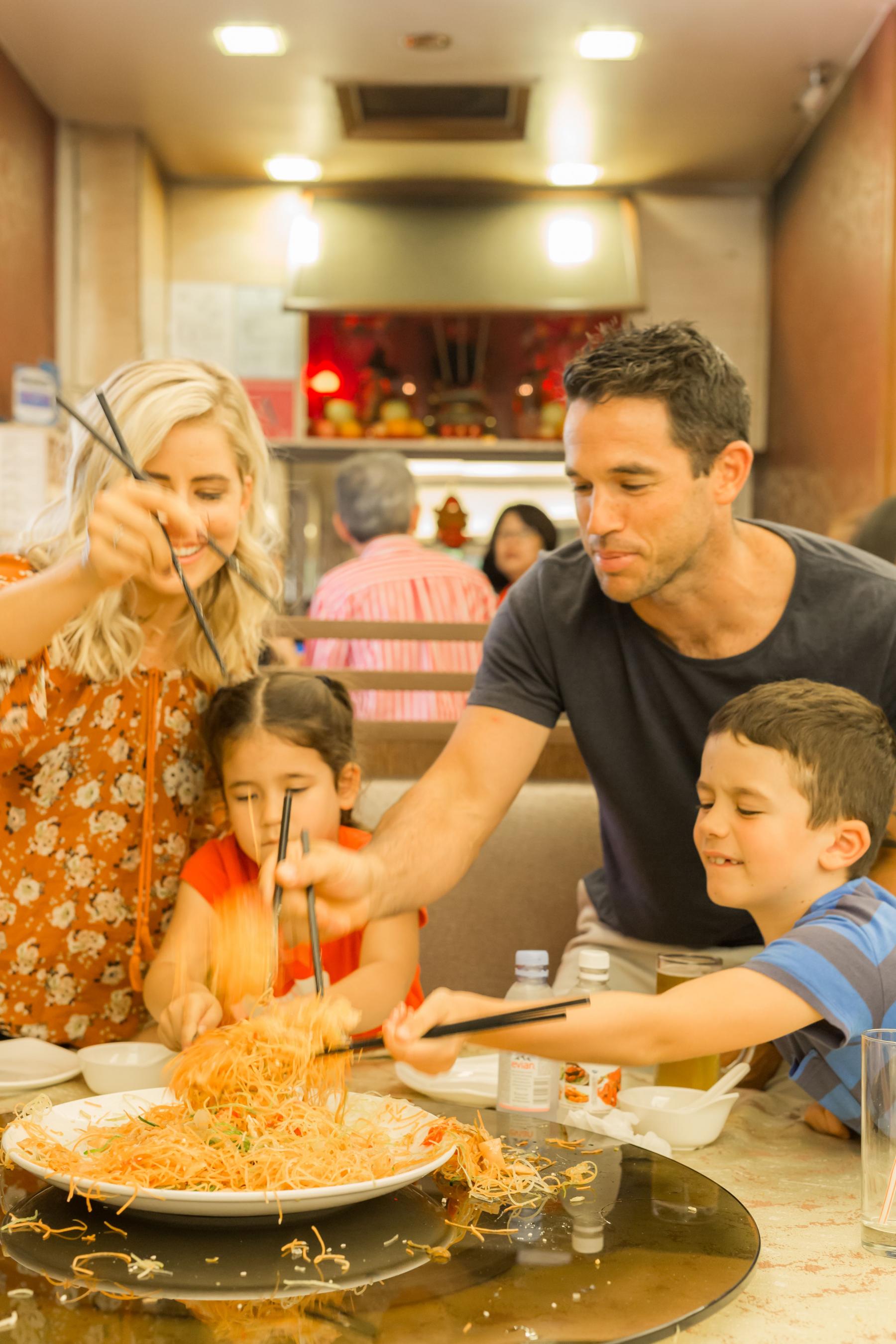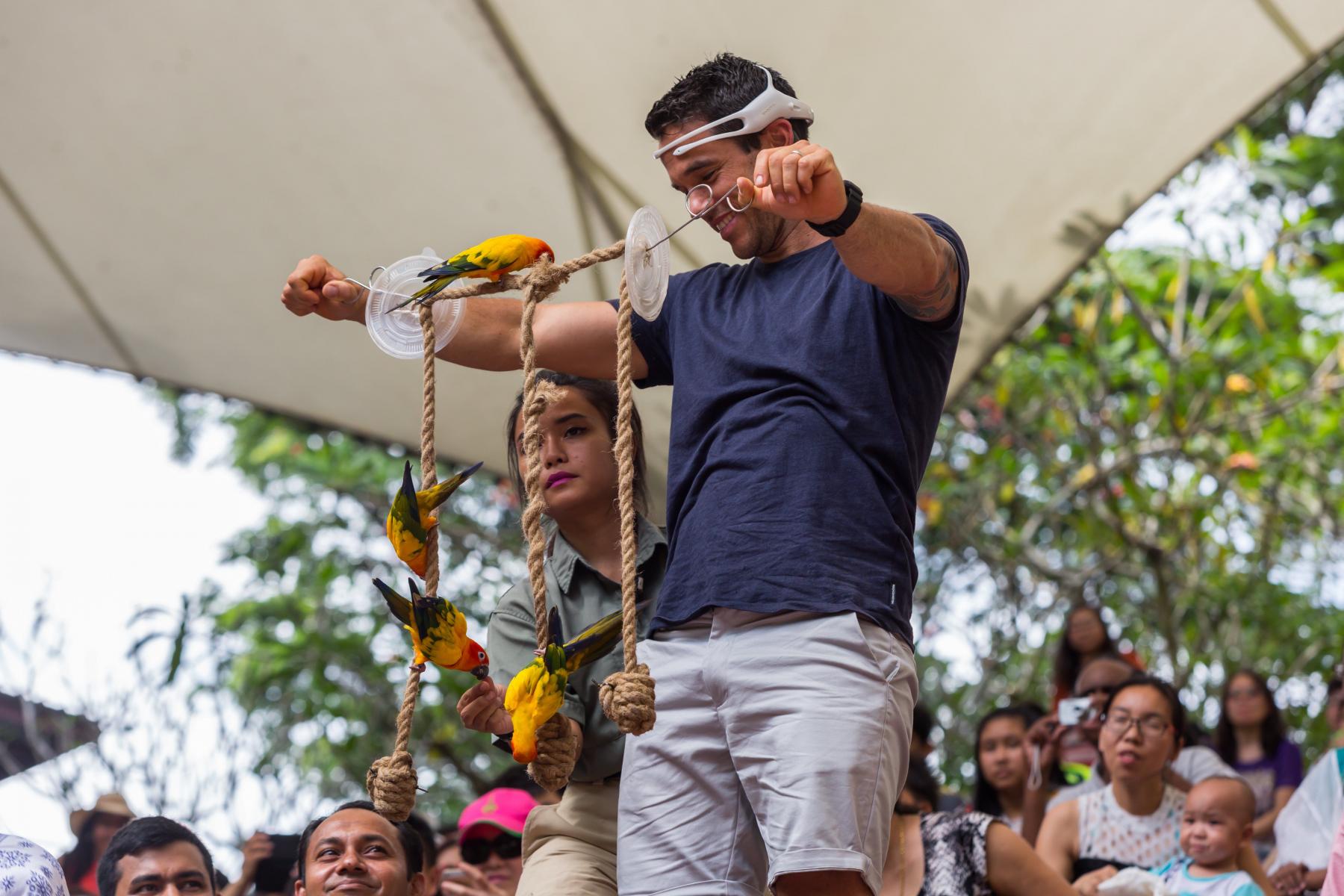 At Jurong Bird Park we watched a live bird show where extrovert, Paddy was thrilled to play a role.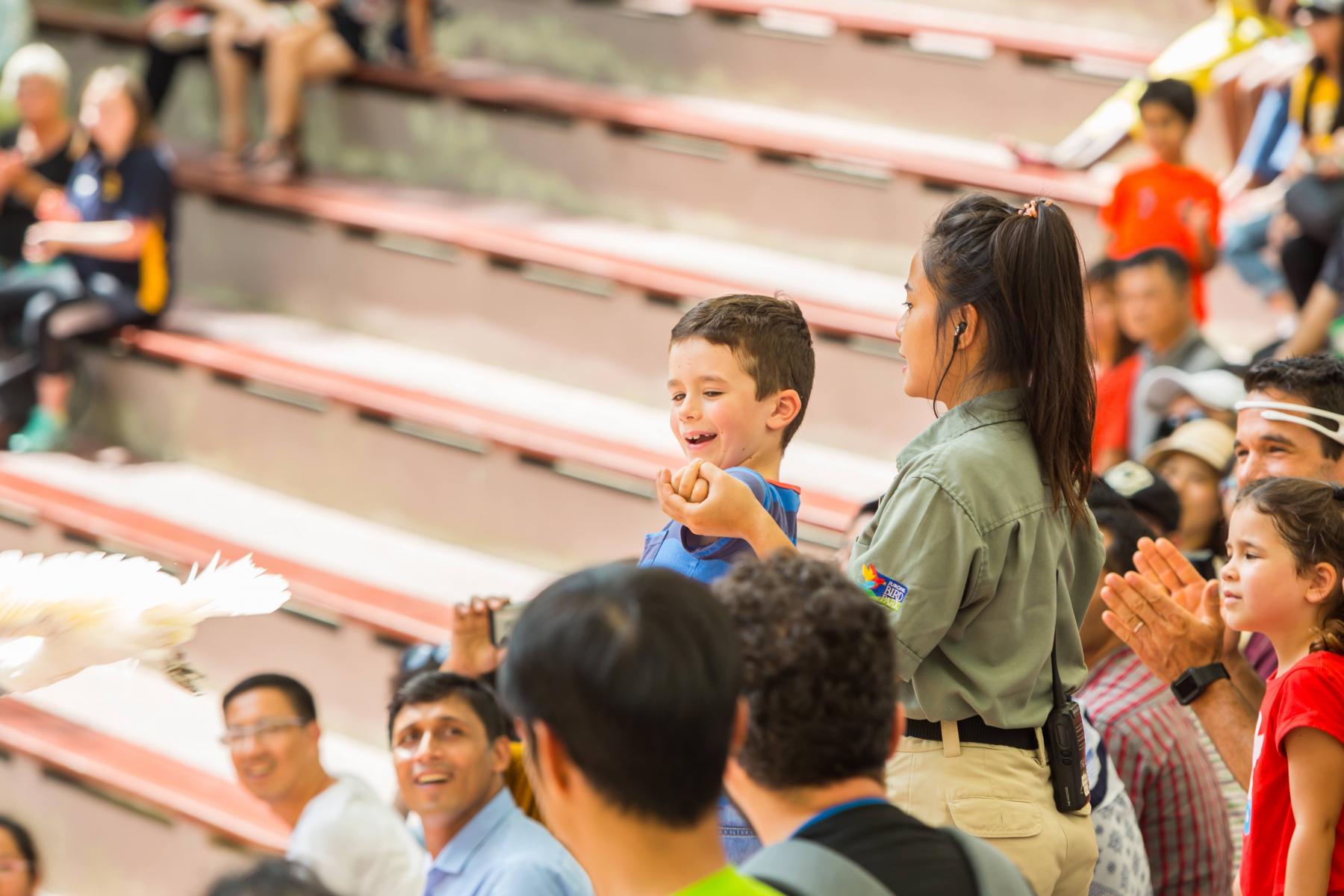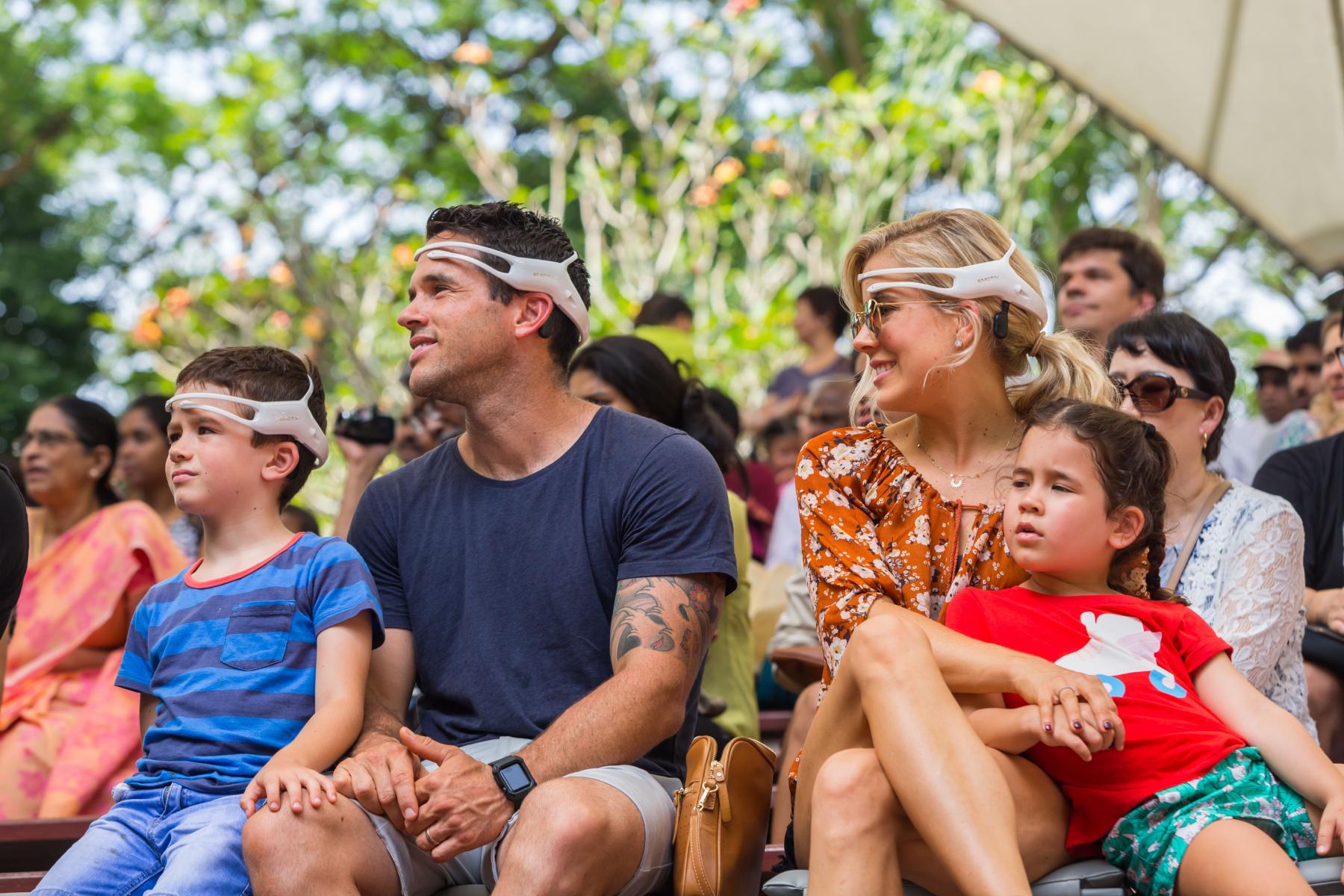 We were fortunate to visit Singapore during Chinese New Year, which was actually just a coincidence. It's both, a good and bad time to visit. Many shops and restaurants are shut over this period so if you're a keen shopper don't visit Singapore over Chinese New Year. For us, it was ideal timing, as our activities were family focused, which didn't allow for my type of shopping anyway and it allowed us to experience the best Singapore style celebrations. I mean, if you're going to experience a new culture in a new city the best way to do it is to witness how its people celebrate.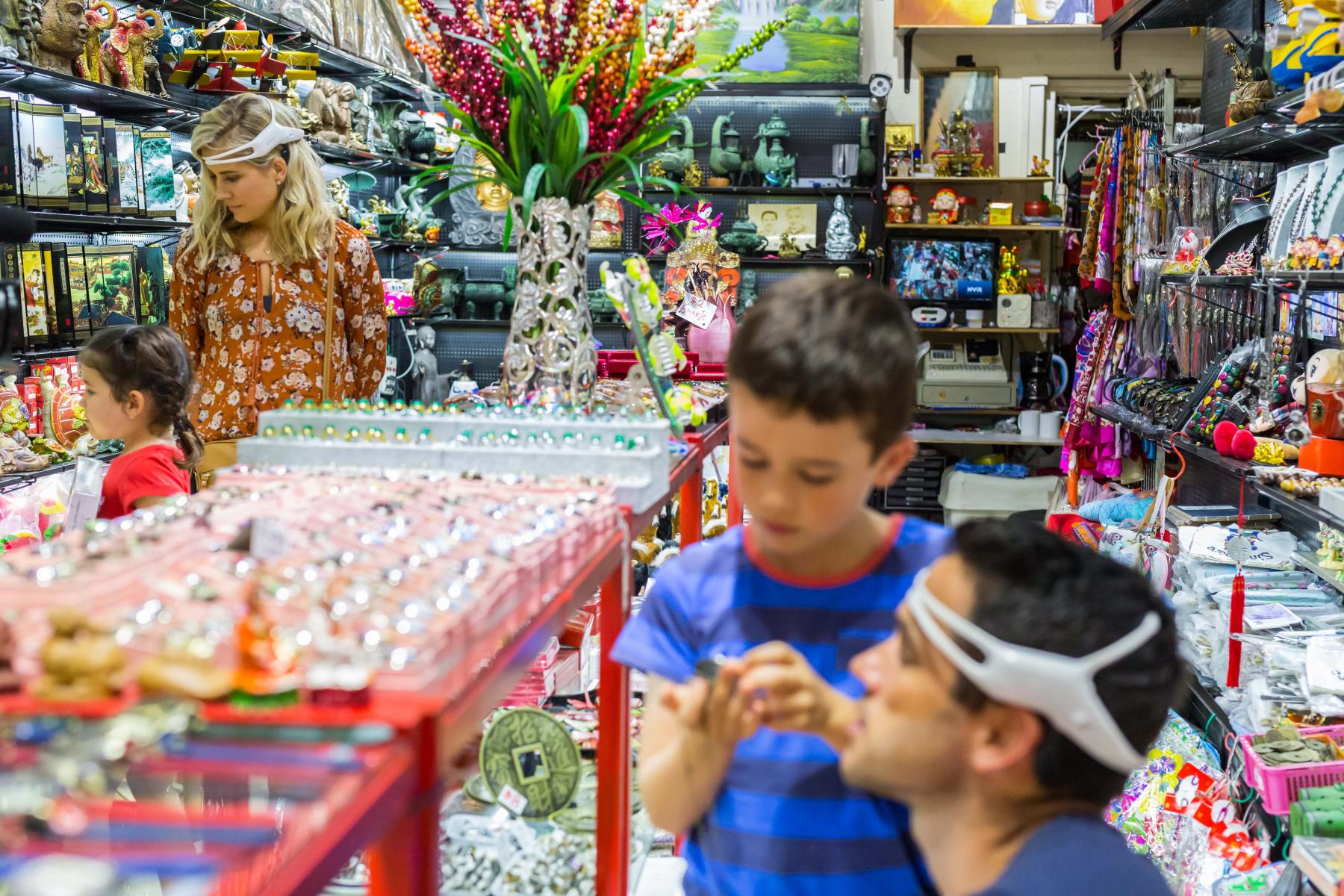 We braved the crowds in China Town so the kids could pick up some souvenirs. Apparently, our kids get the same fleeting thrill from consuming cheap collectables as I do.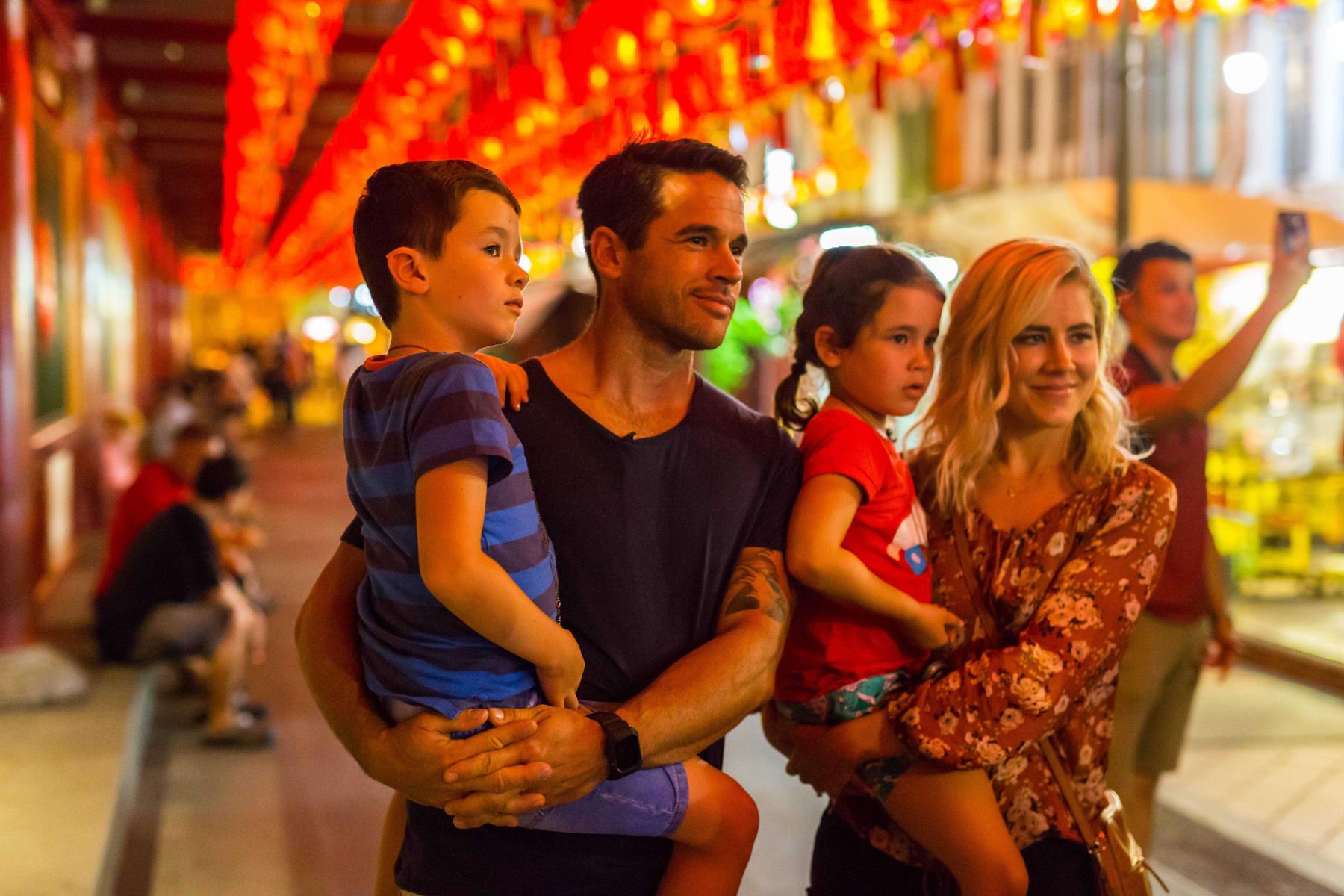 We spent 4 solid days in Singapore and we were fortunate to pack in as much as we did, which was due to a well thought out itinerary and guide (yes, we were spoiled)! I get that as young carefree adults, many prefer to holiday with no schedule and a take it as it comes approach but when you are in a new city, for a cultural experience, with kids in tow, it pays to do some research ahead of time so that you don't find yourself trying to make decisions with the pressure of impatient kids pulling at your arm.
Ladies, the absolute best tip I can give you for travelling in Singapore (and this is very important) is pack your curling wand. This city takes humidity to a whole new level so don't even bother with the the hair dryer or straightener. Roll with it and when I say roll with it I mean curl it.
Carlene xx