Ok so just for the time being we need to disregard the fact that our laundry looks like this…….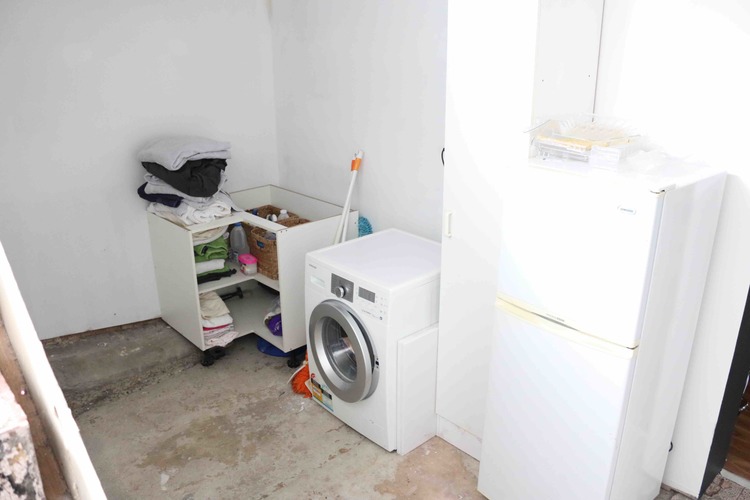 And let's not forget that we still need to build the rest of our home on that concrete slab over there……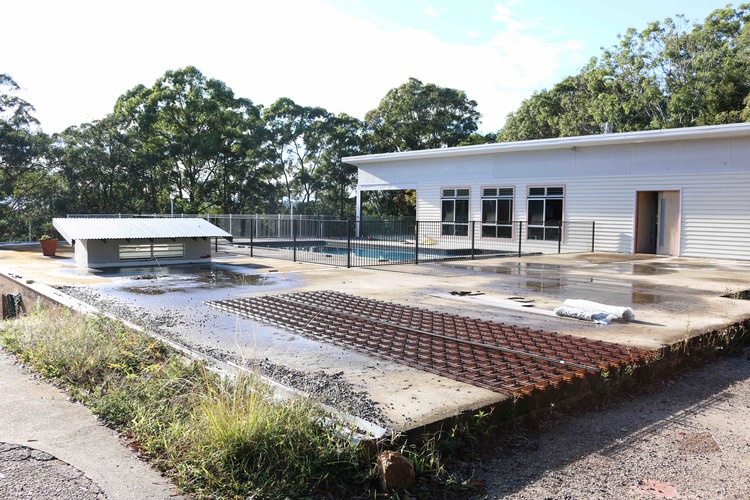 We are at the point where we need a dedicated office/studio space. We briefly threw around the idea of leasing a space but given that our home is far too large for four people to utilise for residential purposes alone, it only makes sense to convert our horrid, musty, bottom-level 'dungeon' into a light-filled warehouse-style office/studio space. 
We are fortunate to be residing in a home which, before us, was always used for both residential and commercial purposes and now will be again. The less fortunate part is that the space we intend to use for our office/studio currently looks like the below. I was just planning on closing the door and hoping that this area would just get so bad that it would self-destruct. I suppose a conversion is a better idea.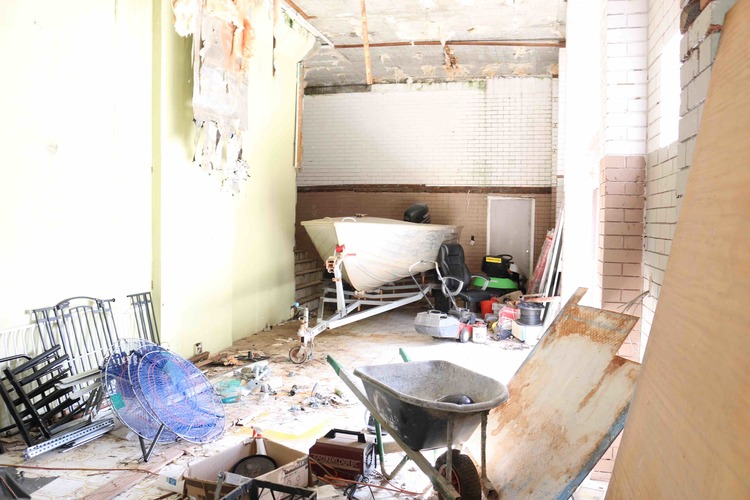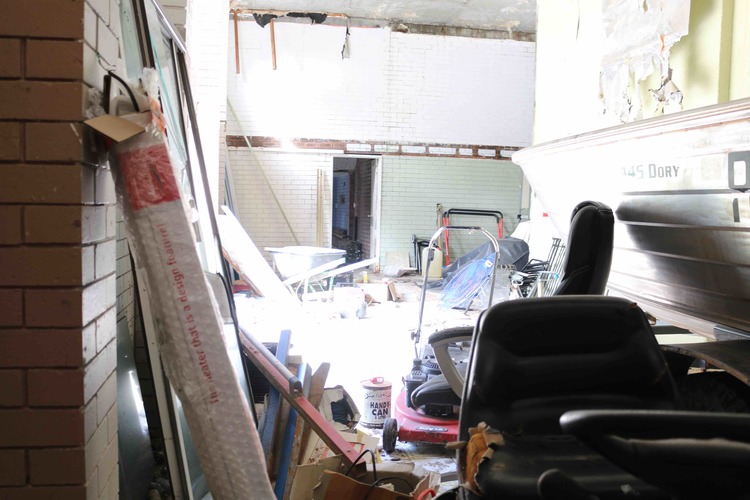 Just the idea of the work that lays before us makes me want to go to sleep and wake up when it's finished but that's not going to happen so we need to approach this mess with baby steps.
Baby step one: We need a design.
Michael and I have been in a five-year war over the tiered theatre that he wants to create on one side of the space. It feels like one of those gimmicky ideas that will never look resolved and I will forever wish of pulling down. For now, it's going forward.
I need display storage for all my material samples, we need a large table, and a comfy sofa for slothing. I also want everything to have a home (photocopier/scanner, stationary, files) so that nothing looks like an afterthought.
We have drawn inspiration from a pretty awesome cement factory conversion in Spain by Architect Ricardo Bofill, amongst other inspirational spaces.
Baby step two: Clear out and clean up.
This will largely involve us calling up our family and friends and saying "hey, can you please come over and clear your boat, fishing equipment and other junk from our home." It's starting starting to resemble Storage King down there.
Baby step three: LET THE LIGHT IN
With engineering complete, we need to remove the brick walls leading to the outside. The existing brick columns will remain and be beefed up by core-filled blockwork. Originally, we wanted three full height garage doors with clear panel inserts but it proved cost prohibitive. We settled for just one clear garage door but required a design solution for the other two openings. These openings didn't actually need to open but did need to be transparent to let in light and the surrounding greenery. The openings will be framed out with timber, painted black and clad in polycarbonate, which happens to be very cost effective amongst having other benefits.
Baby step four: Paint and coat
Paint all the brickwork white and lay a skim coat over the ugly floor tiles. The warehouse vibe will remain.
Baby step five: The theatre
The platforms for the theatre will be constructed and covered in carpet to achieve ultimate acoustics. A block-out curtain will close off the theatre from the office for movie-watching purposes. The curtain will be open when we want to use the theatre sofas as an alternative workspace.
Baby step six: Plant tree
We will absolutely need to consult a landscape specialist regarding the right tree for this because if we choose to spend the money on a mature one, it has to be right for this situation.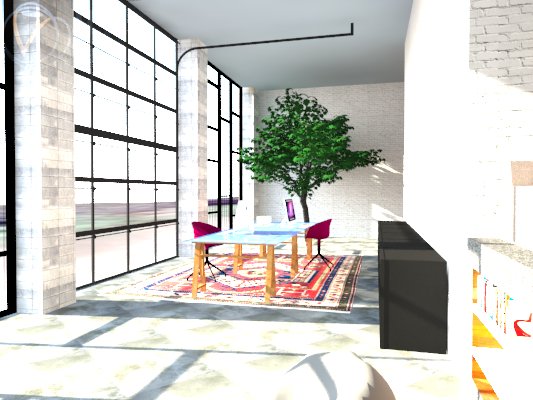 Baby step seven: Build one big mamma work table.
Michael is thinking a glass top but I can imagine the morning sun shining in on that glass and showing up dust and me feeling the need to spray n wipe it every second. Glass TBC.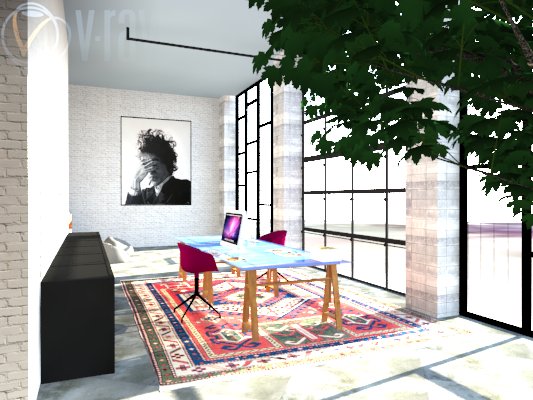 Baby step eight and final: The install
The pin board and art will be hung, furniture installed, and then I can organise, organise, organise until my little heart's content. It brings me so much pleasure putting things in their categories.
There are many, many more steps within these steps but you get the idea. We are going to feel so grown up with our very own studio. It still feels a bit like a pipe dream but we do have a design so, Step one, CHECK!! Stay tuned……
Carlene xx