The temperate Australian climate makes outdoor entertaining particularly appealing and when building or renovating, we are placing more and more emphasis on our outdoor areas with view to creating spaces ideal for entertaining. Together with Lend Lease, we've outlined our tips on how to transform your outdoor deck or patio into the ultimate entertaining space.
Zone your space
Creating zones within your entertaining space is key. Multiple zones allow your guests to use the space with more freedom and fluidity and visually, it makes for a more interesting and layered scene. In addition to your dining table, you may wish to include more relaxed, 'loungy' seating areas scattered around your space that promote conversation. A stand-alone bar cart or drinks table is always a good addition. It has replaced the built-in bar that was popular in the 80's and allows guests the freedom to help themselves.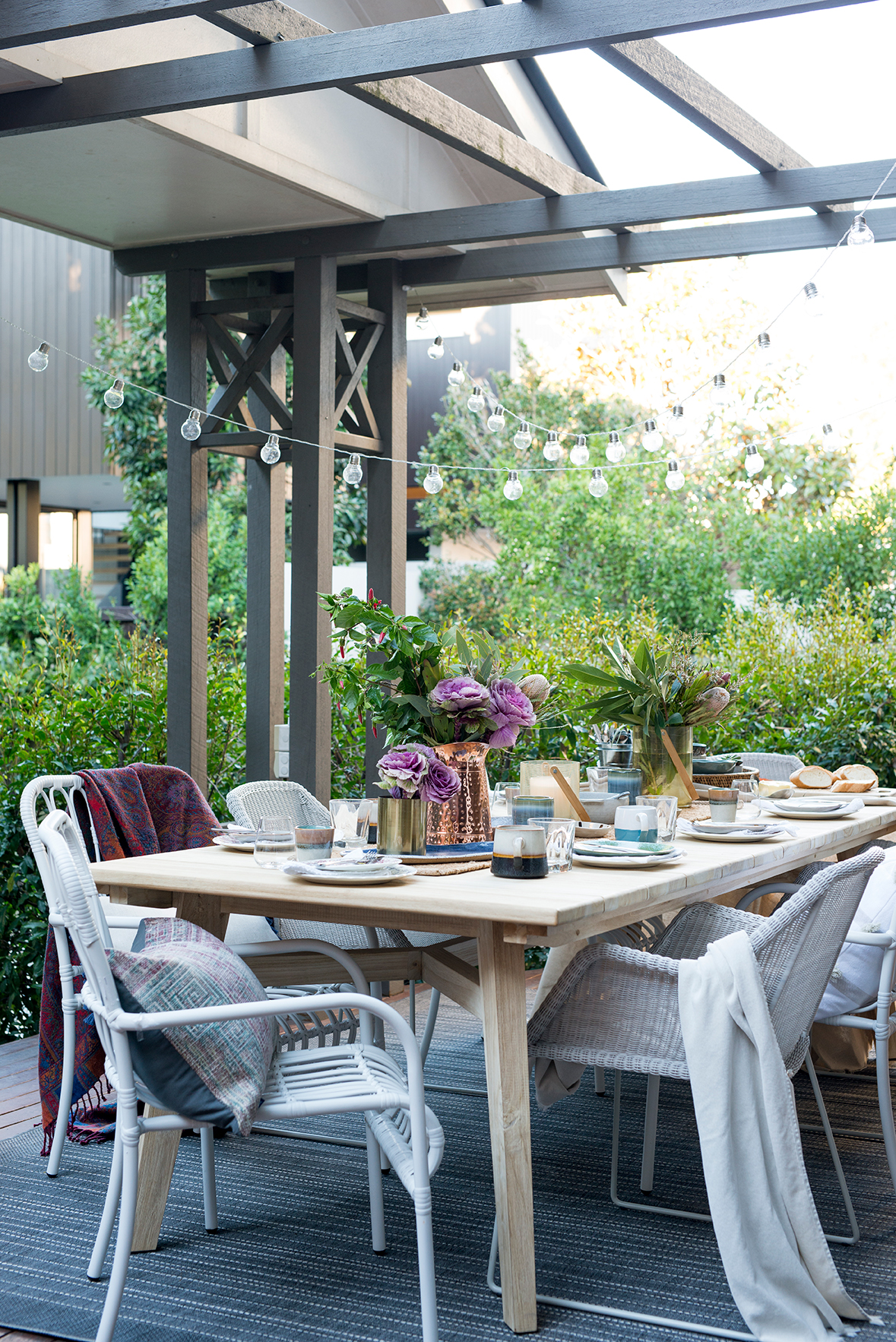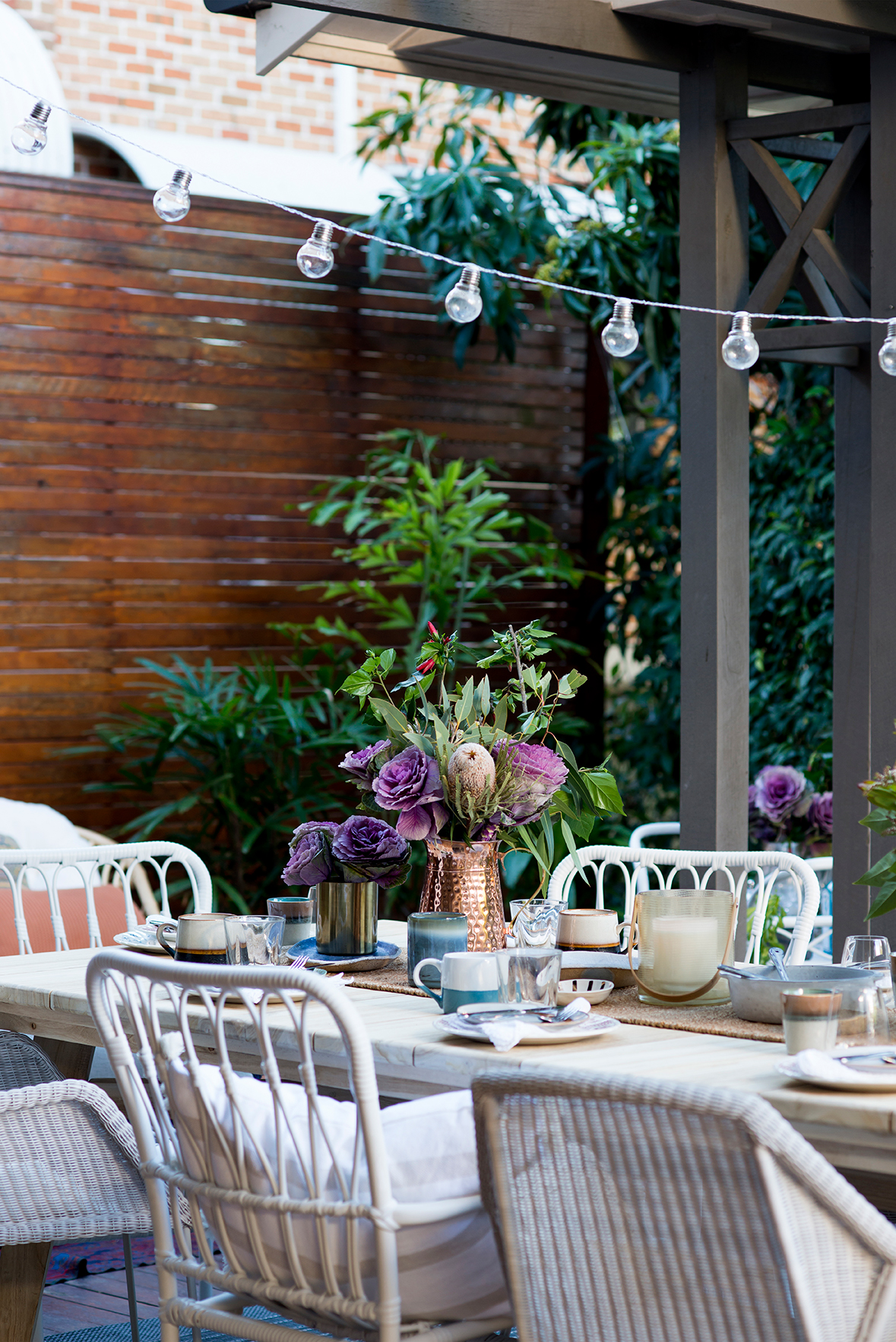 Layer up for visual warmth and comfort
Your outdoor space should be an extension of your interior and adding layers is as important in your exterior as it is in your interior. Lay outdoor rugs, which help anchor the furniture and soften the hard surfaces. Advancements in the manufacturing of outdoor rugs means they are starting to mimic indoor rugs in terms of look and feel (many people even purchase outdoor rugs for indoor use). Upholstered seating, scatter cushions, and throw blankets also help add colour, softness and life to an outdoor space as well as significantly contribute to the comfort level, encouraging your guests to relax. Plants add another dimension of visual softness and layering them in various species, sizes and using a range of different pots creates a lush and leafy oasis.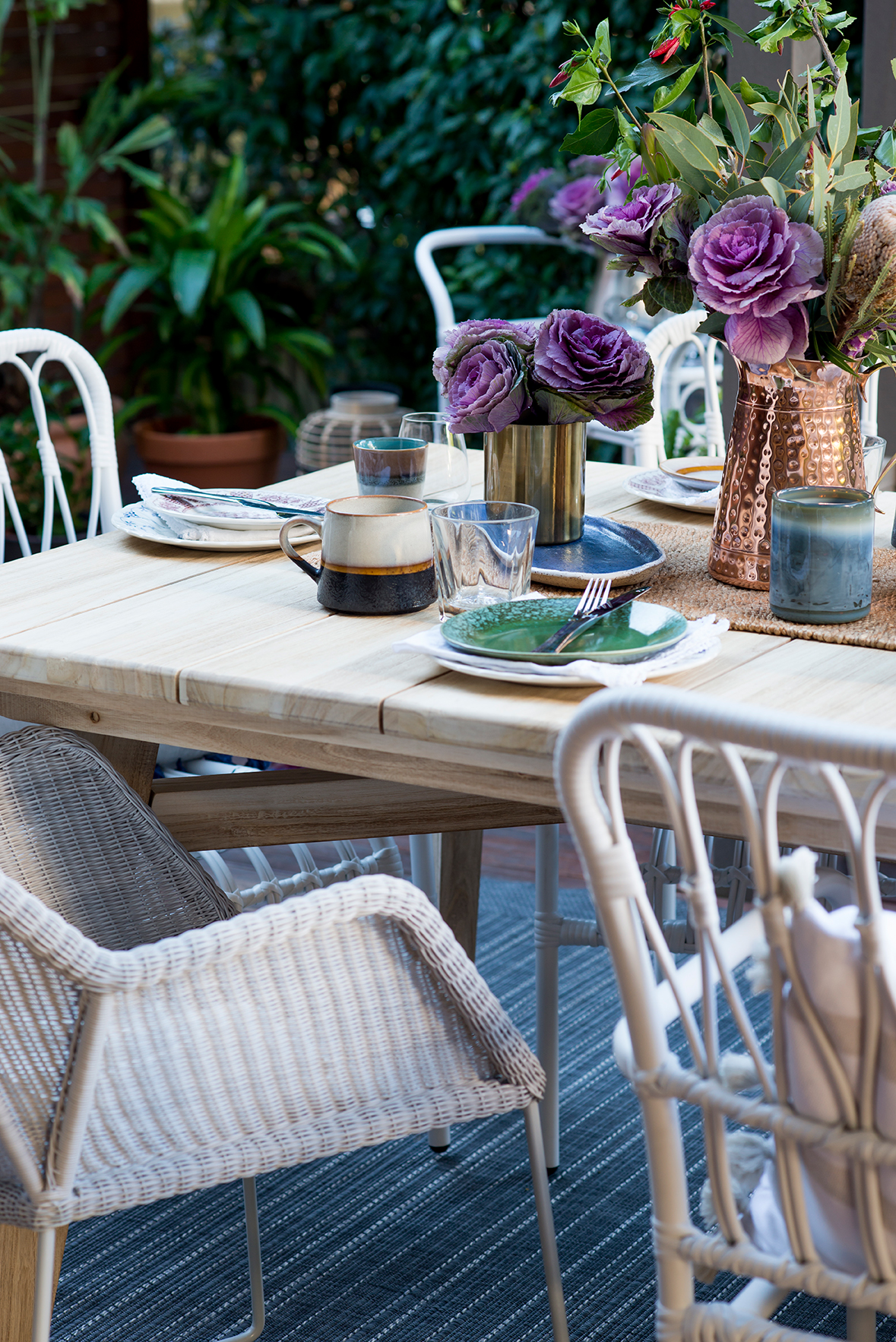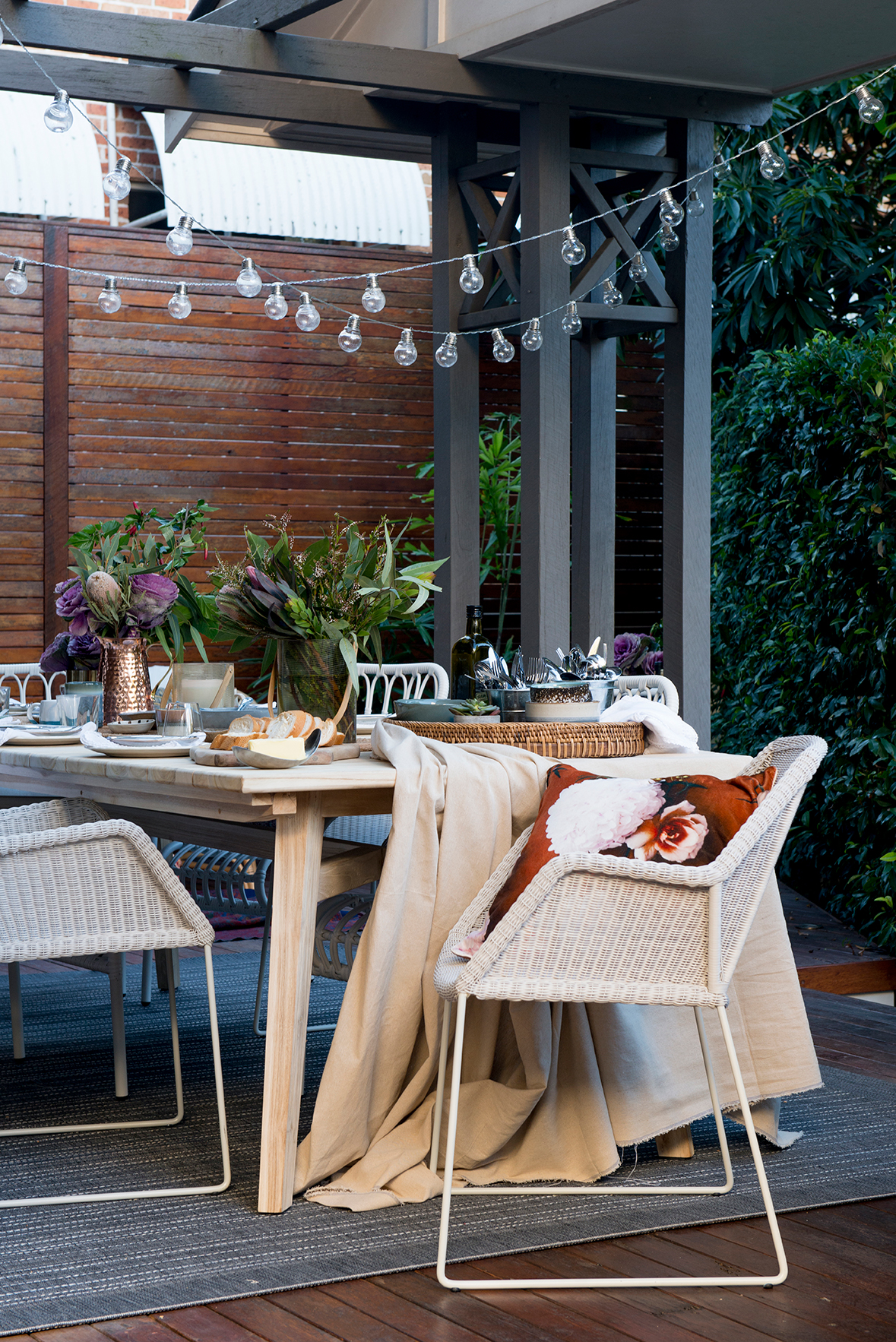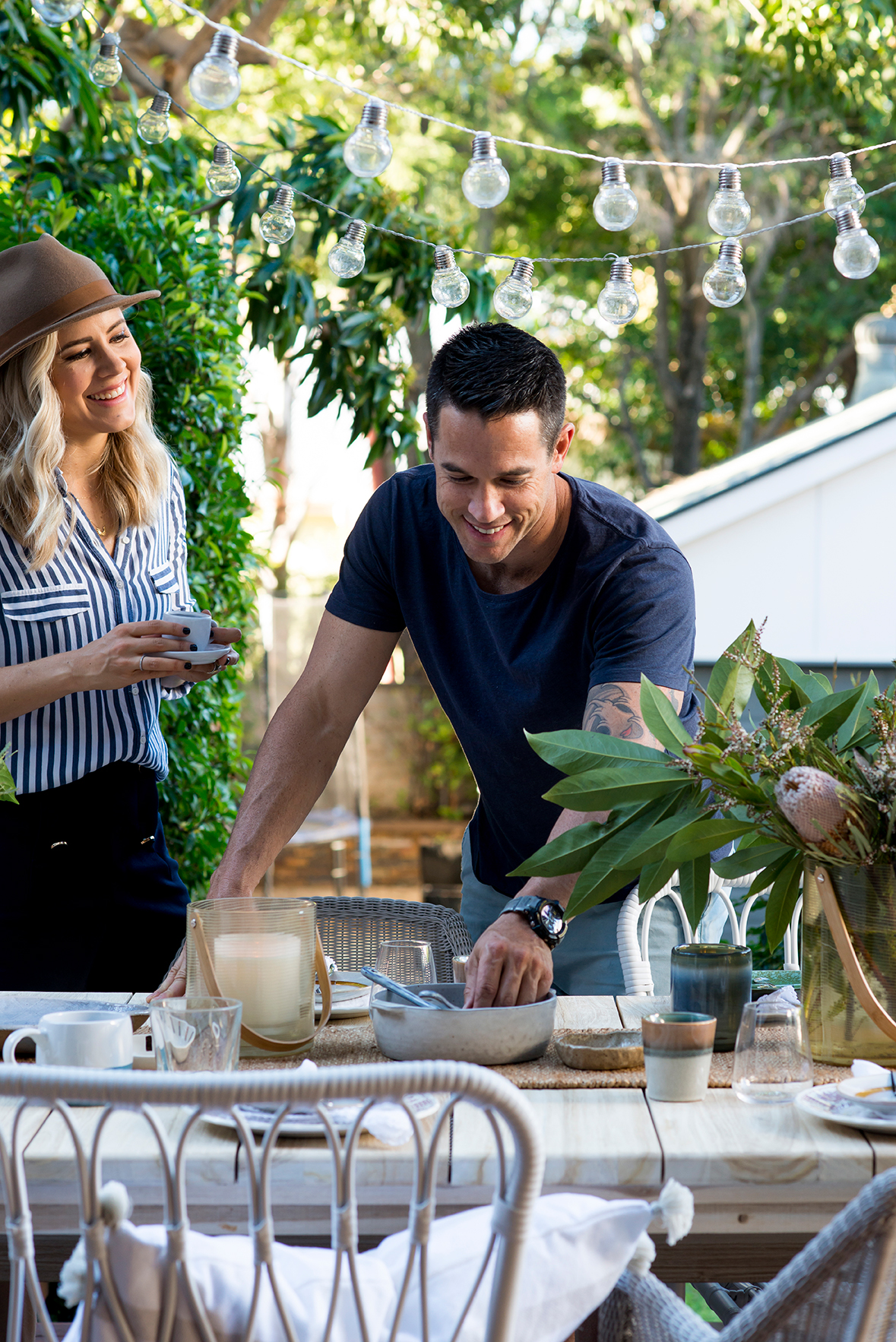 Utilise outdoor materials
Working with materials that will withstand the elements is key to an outdoor space that will stand the test of time. The cost of good quality outdoor furniture can often be an investment due to the manufacturing processes involved to ensure the furniture's resistance to the weather. For this reason, you may want to purchase these items over a period of time to avoid the costs being a burden. Outdoor furniture can come in a range of materials so your best bet is to always ask the supplier straight out so that you know what you're paying for. Similarly, stick to a specific outdoor fabric for your upholstery and soft furnishings. There's no reason that you can't borrow from your indoor collection when entertaining but make sure you return them indoors at the end of the day/night else the fabric will be subject to fading and mould spores.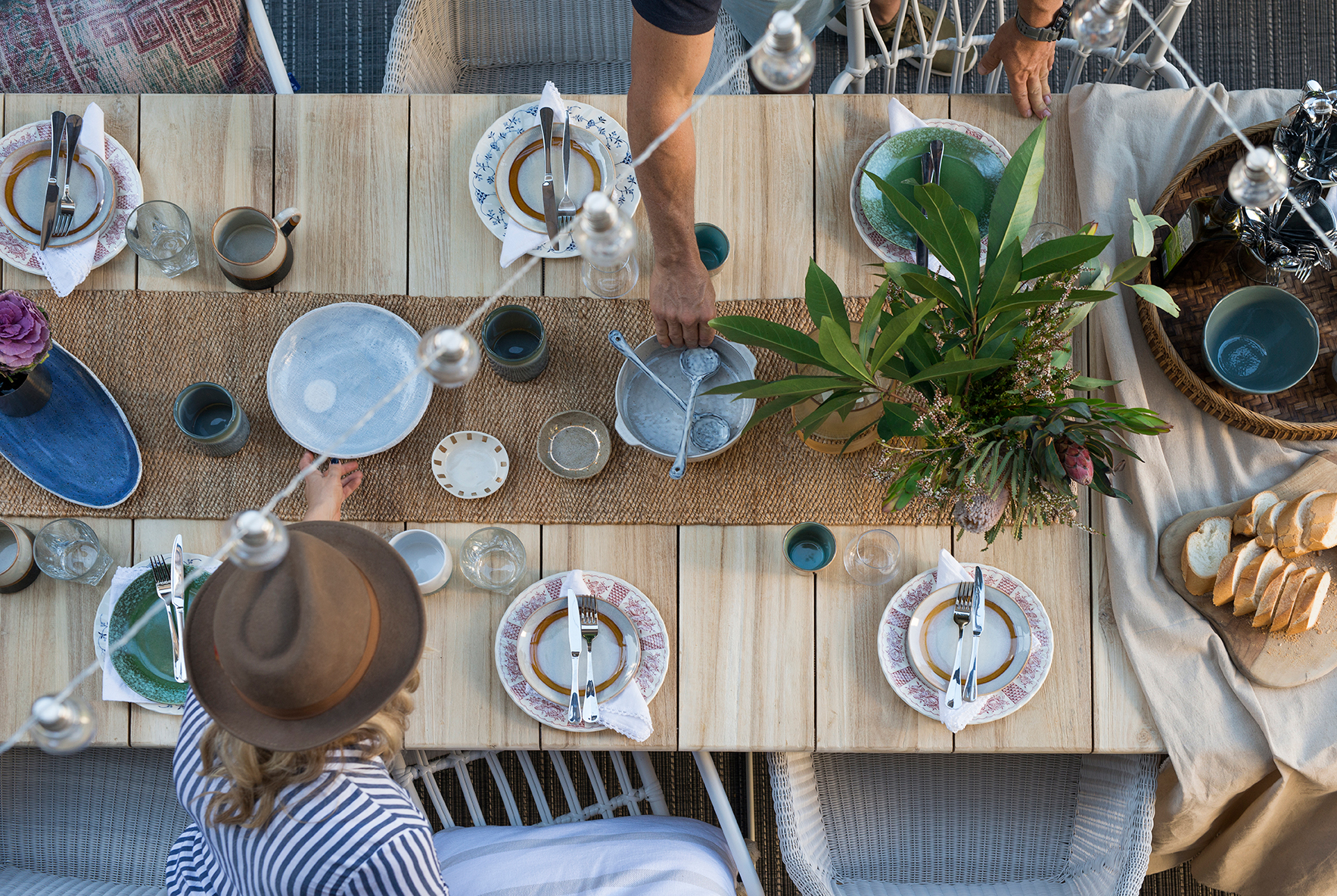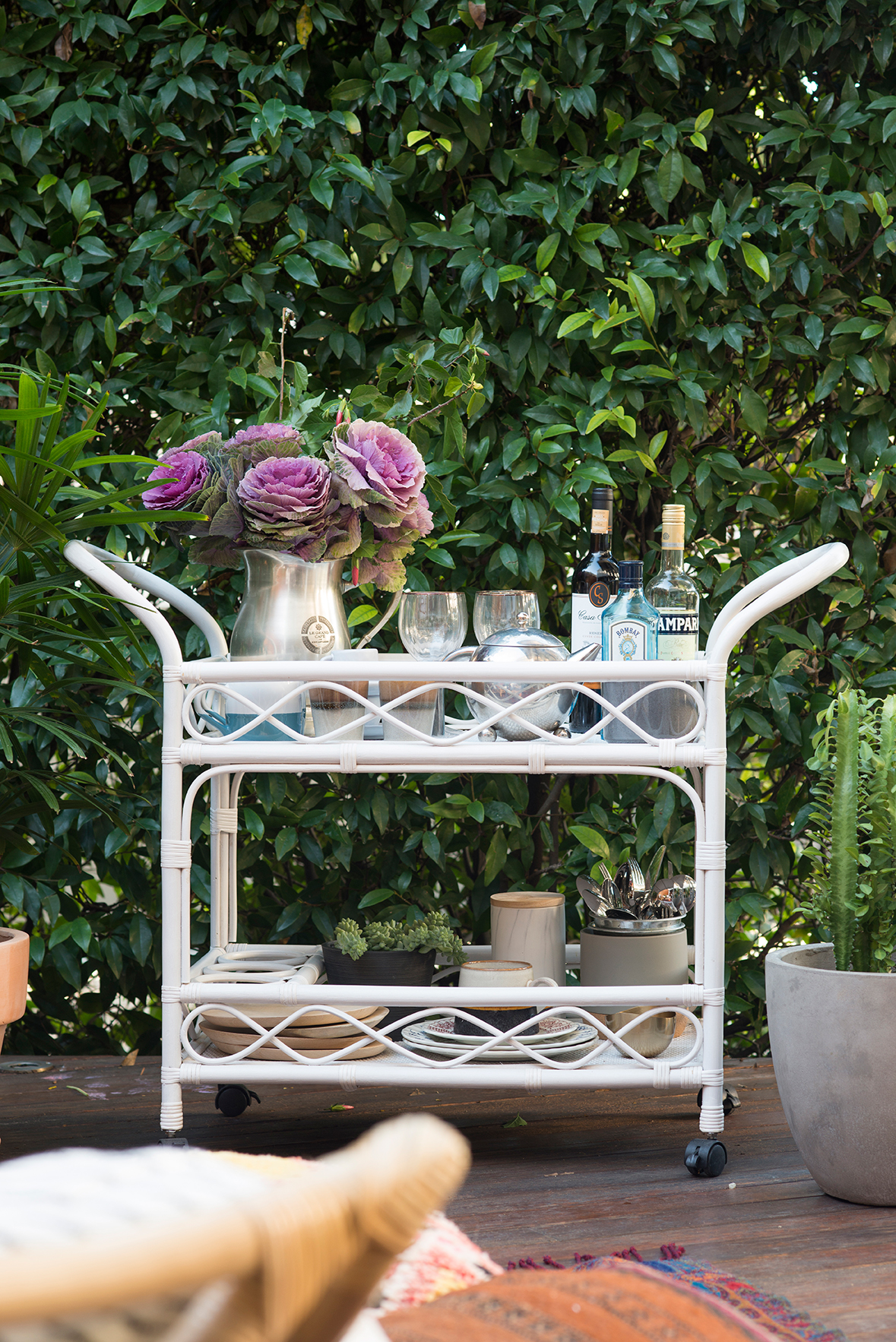 Stick to routine maintenance
Maintaining your outdoor space through regular upkeep is key to its frequent use. Cleaning your BBQ after each use will prevent excessive grime build-up and means it's always ready for action. Similarly, regularly blowing or sweeping the leaves of the ground allows for spontaneous entertaining and on a practical note, prevents the leaves (especially gum leaves) from staining the decking or tiles. Finally, make sure the plants you purchase are suited to the conditions of your outdoor space and tend to them regularly to prevent casualties, which can be costly to replace.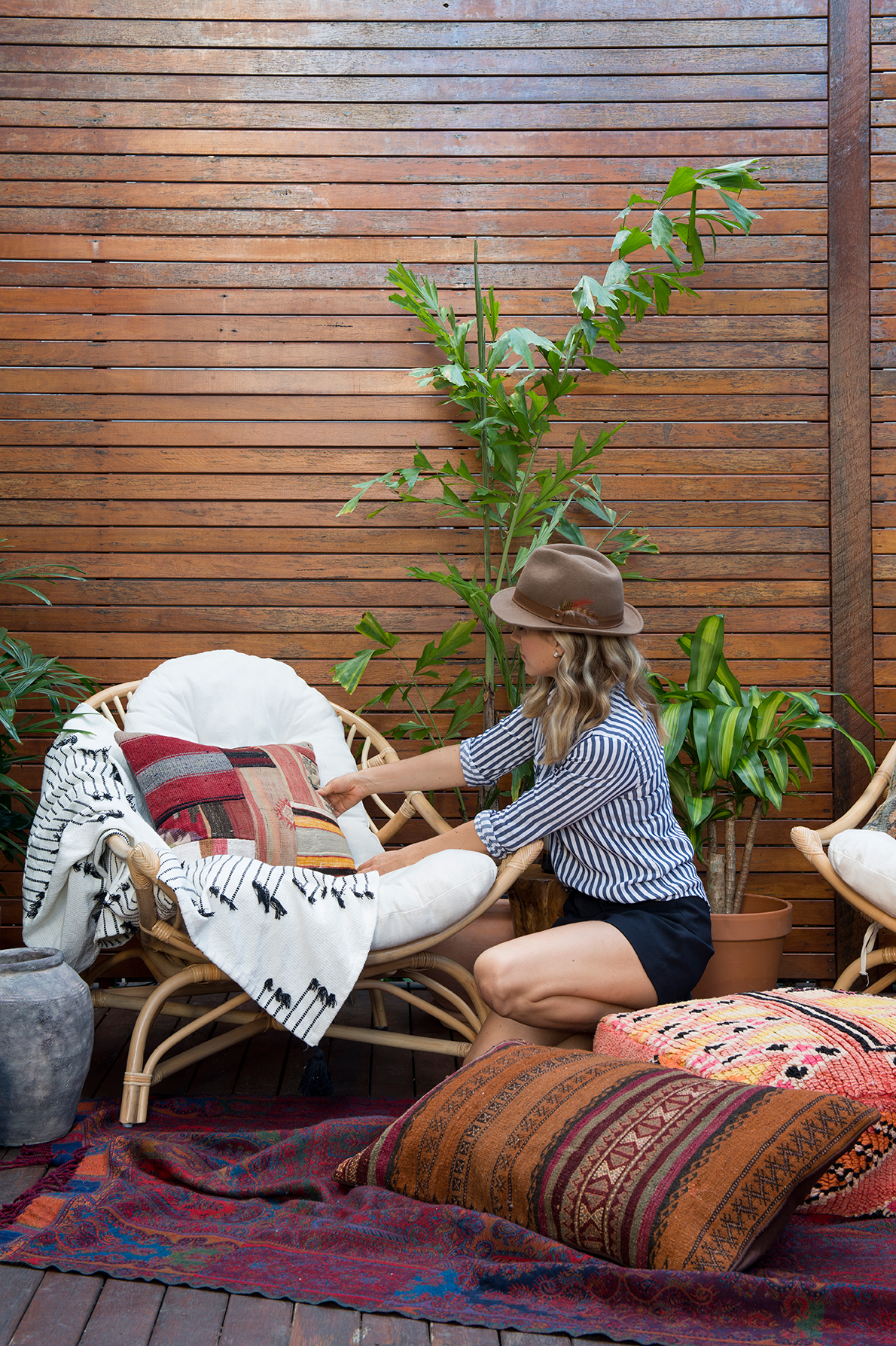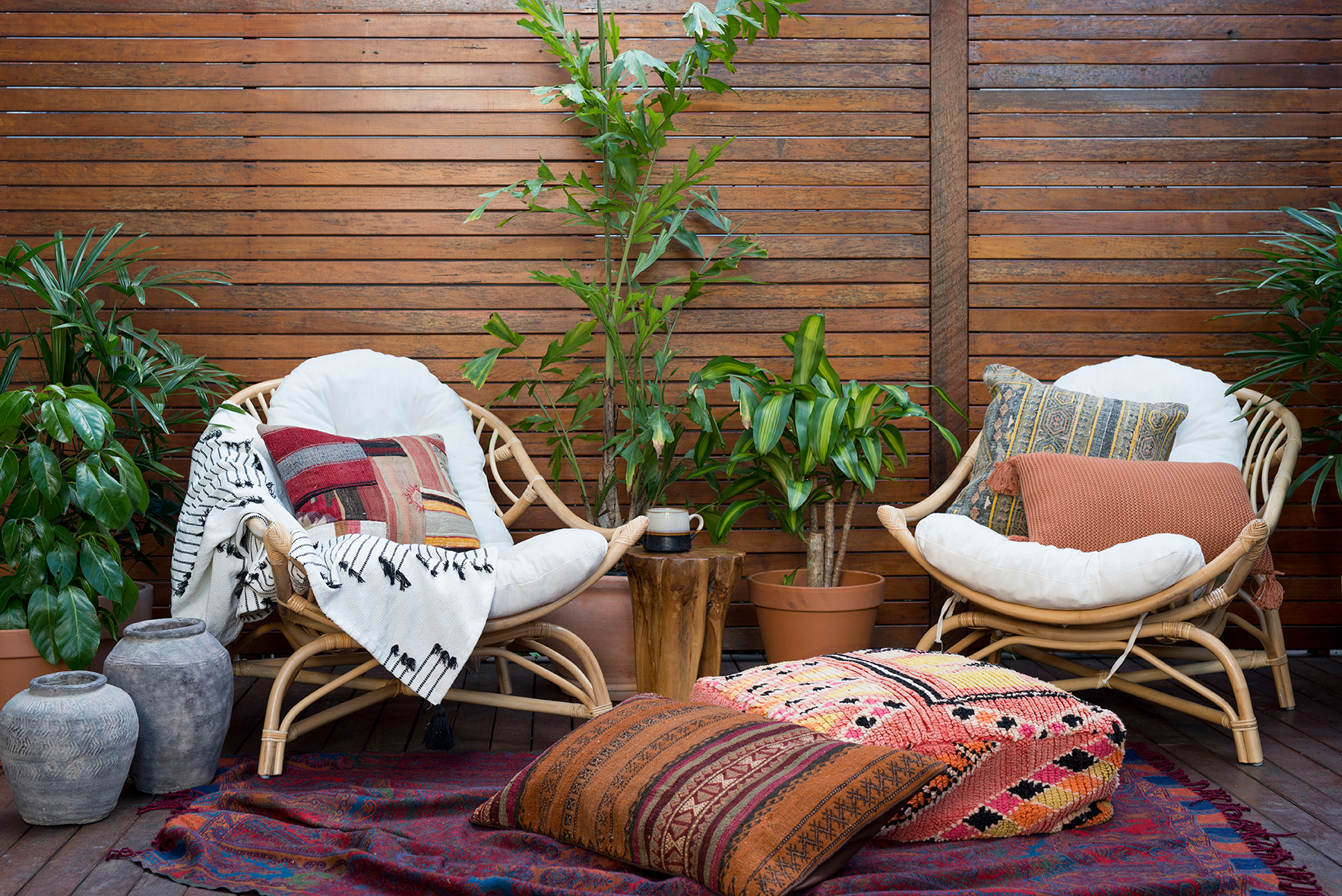 Products
Grace outdoor dining table by Woven $2495
Breeze outdoor dining chairs by Cane-line $759
The Beach People bath sheet, Clay $79
HK Living 70's ceramic cup $10.95
HK Living 70's ceramic bowl $27.95
Hk Living small plate (brown inner rim) $14.95
HK living ceramic serving spoons $12.95
HK Living stoneware kitchen bowl $16.95
HK Living timber plates $13.95
HK Living concrete pots small and medium $69.00 – $79.00
HK Living grey/blue tea light holder $29.95
HK Living green small plates $19.95
HK Living rectangular cushion $99.00
HK Living brown large mugs $19.95
HK Living Amber glass lantern small and large $79 and $99
Liqourice Moon small bowls $45.00
Armadillo & Co table runner $90.00
Married to The Sea blue oval platter $75.00
Married to The Sea grey round plate $75.00
Bonnie and Neil large floral cushion $255.00
White trolley $232
Pure natural dynasty (Melinda) lounge chairs $320
Pink/black Moroccan shaggy pouf $250
Afghan cushion (long rectangle – purple and brown) $79
African kilim cushion (maroon, blue, green) $59
Tri leg timber stool $169
Small ceramic coffee cups and saucer $9.90
Patio rug, Charcoal 240×330 $489
Spotlight
Natural linen fabric $16.99/m
Bunnings
Terracotta pots ranging from $33-$45
My own
Lucia rattan chairs (Kmart)
Festoon lights
Floor blanket
Images by Mindi Cooke.
Carlene xx