In my last post, I gave a very, very condensed account of our history in home buying and renovating (you can read it here) so it's only right that I give you the low down on our future home plans.
Our footings are being poured as I write this so it's official, stuff is happening. Don't get me wrong, the amount of work we still need to do on our home is HUGE. You see, our house footprint is BIG, too big, which means that everything that comes along with this project is up-scaled – the budget, our time, our effort and on it goes, but everyday we are a step closer to the goal and I think I can almost see a very faint glimmer of light through the fog that is the dirt, rubble and dust that is our renovation.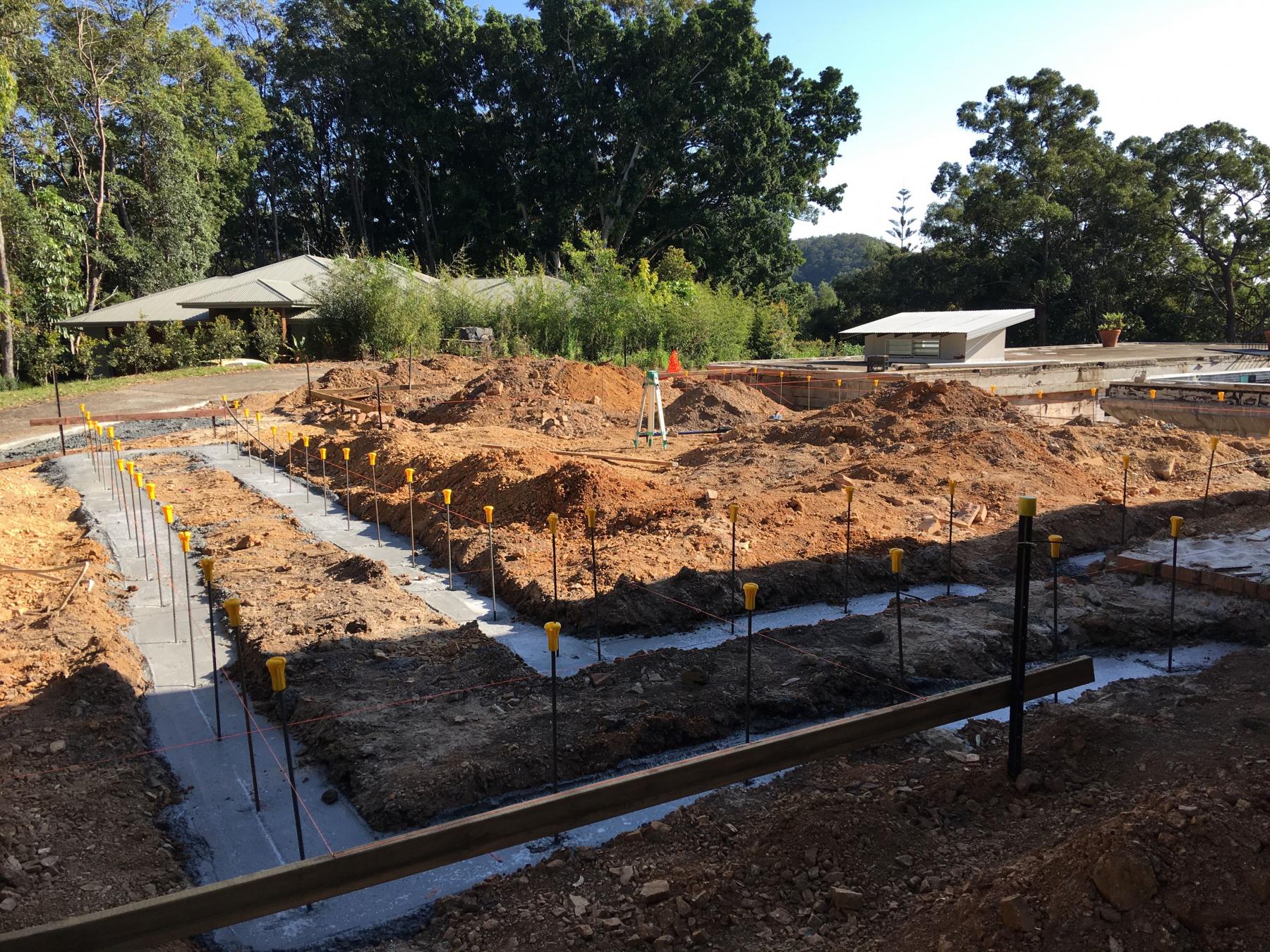 Right now we are in the very initial stages of sourcing our building materials, looking at colours, and sifting through fixtures and finishes, with as little damage to our bank account as possible but whilst also delivering a home that we are proud of. This is our forever home, after all and given that renovation and design is our livelihood, there are certain areas of the build that we are simply not willing to compromise on so right now it's about striking a balance and investing and saving where it counts.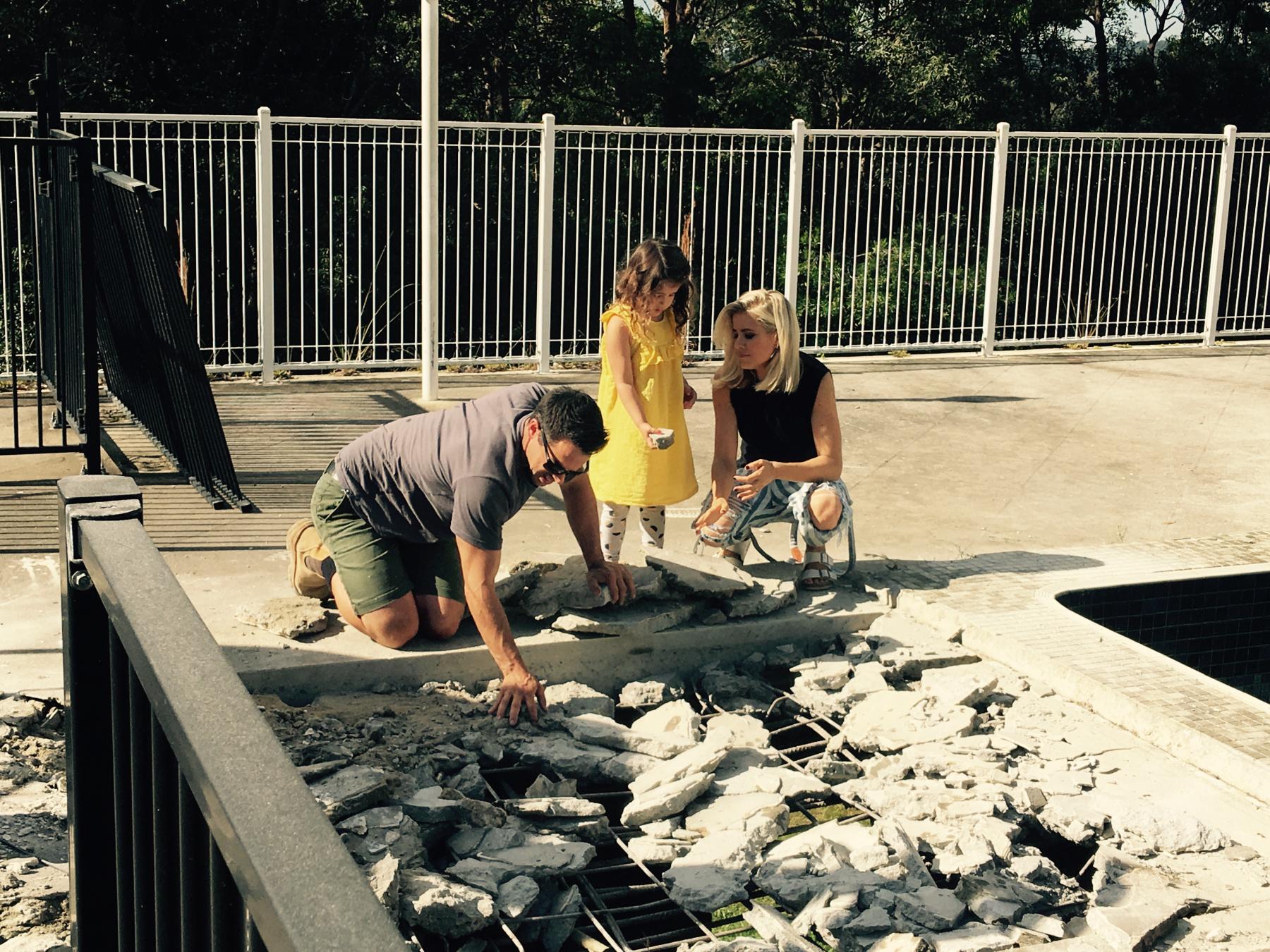 I said to Michael from the get go, that if we build on the current slab, which was undamaged by the fire (see previous post) then the house will be WAY too big for a family of 4 and long term, it would be a money sucker; it would be costly to furnish, costly to power, and cleaning and maintenance would suck up precious time and resources.  We therefore made it our goal to work out a way to reduce the internal footprint of the house, which so far has meant excavating A LOT of concrete. And when I say A LOT, our excavating and earth moving costs are 3 times the cost we had accounted for and we're not even out of the ground yet. While this isn't ideal, we are essentially spending now to save later and that's sort of what this reno is all about, working towards our future. Slogging away at the reno ourselves and sacrificing overseas holidays will eventually pay us back, as all going to plan, the home will be worth much more in dollars than we put into it, and will ultimately provide us with options. If we want to (and we will), we will be able to use the equity in the home to buy, renovate and sell again and again and again.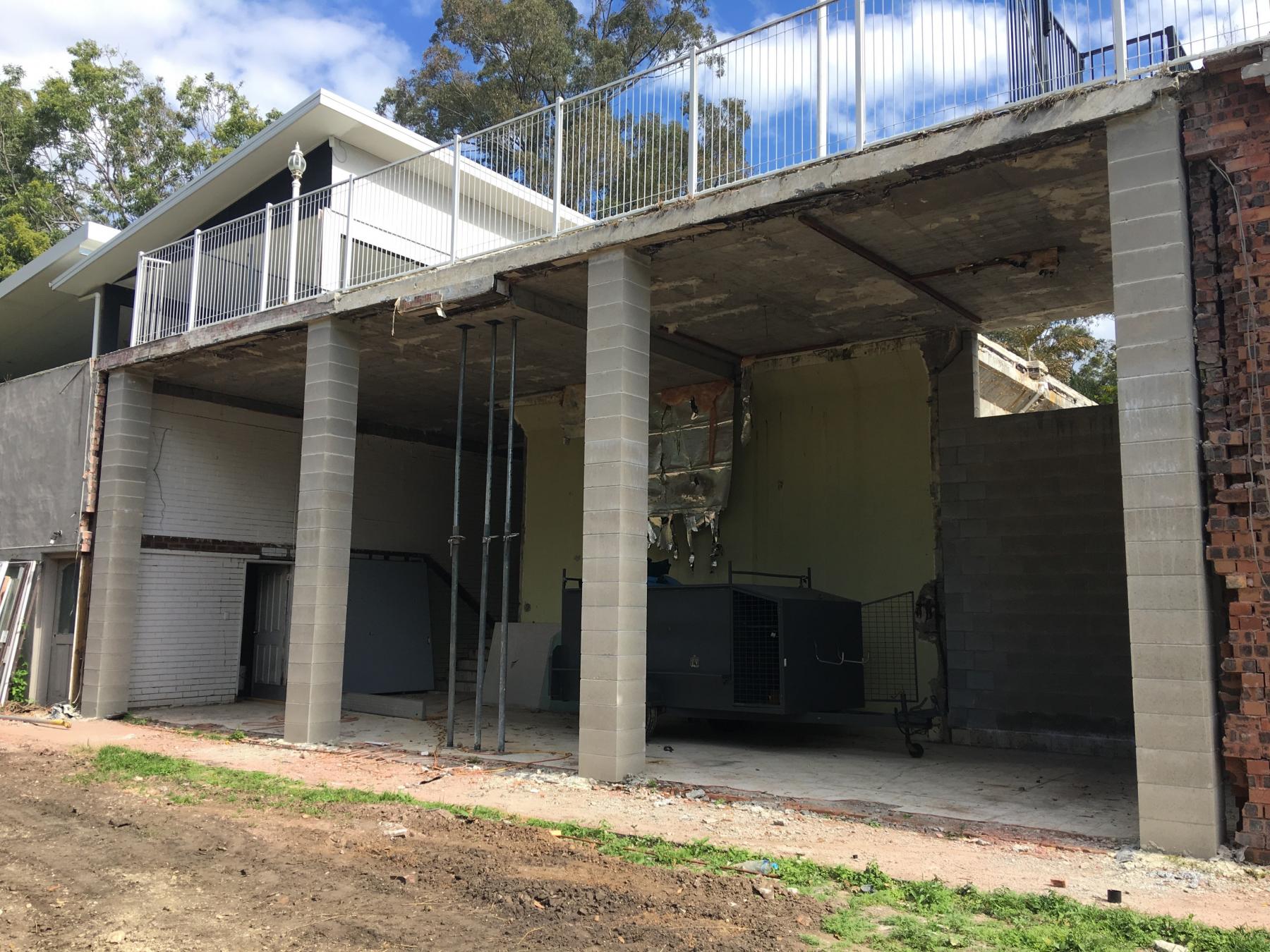 So, this home will certainly be our kick start but it will also eventually be our nest egg when in many, many years to come when the kids grow up and move on, and when we retire, we will be able to do so comfortably and while this seems too far off to think about in detail, I suppose, retiring comfortably and free of financial constraints, is really part of the end goal.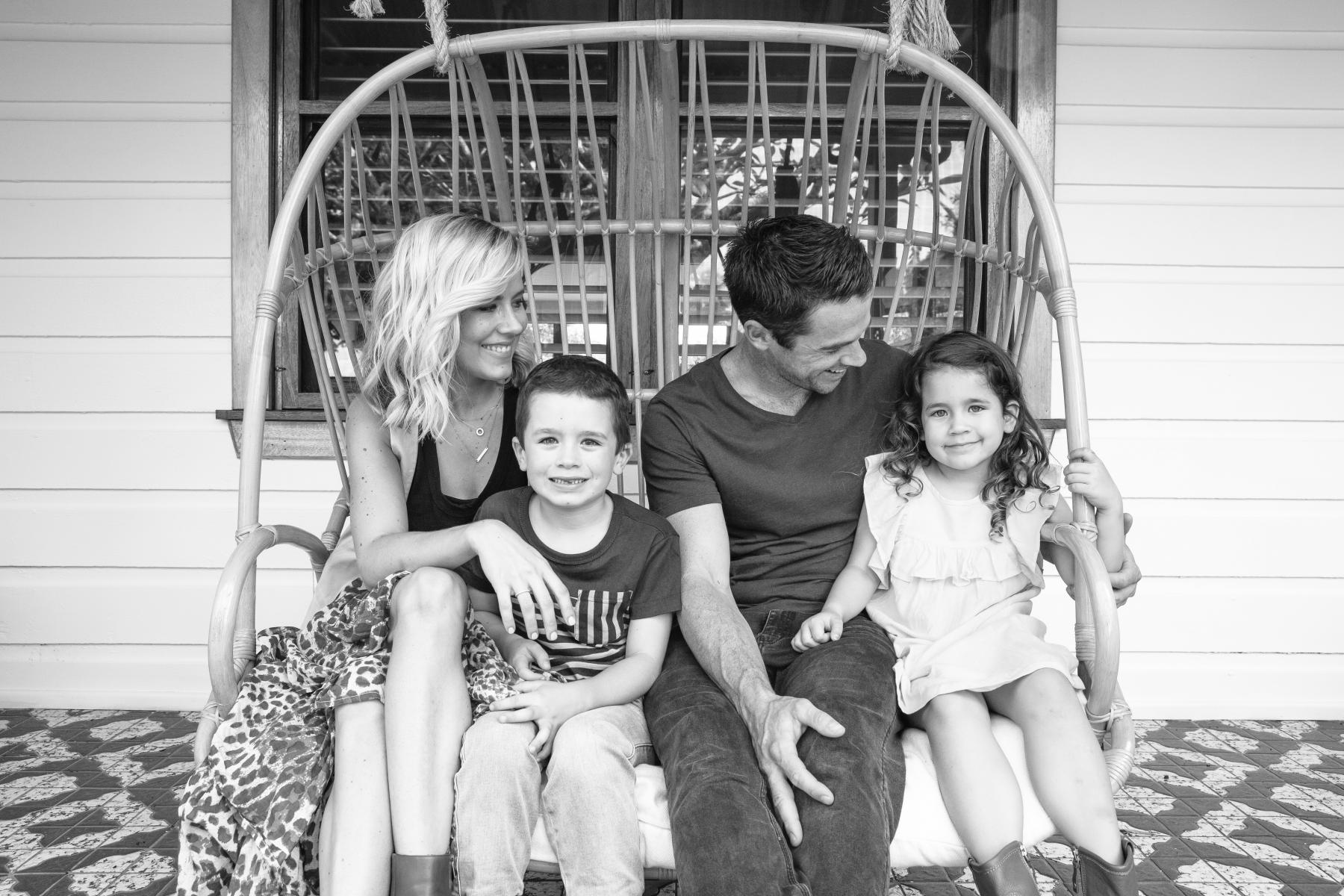 This post is brought to you by AMP. If you want to explore your goals, AMP can help.
Carlene xx