OK we have progress. Our own home renovation plans are out of council, which means we are one step closer to getting our forever home, the one we have affectionally coined, The Monster, on its way to completion.
We have been tossing up ideas for joinery materials and designs, flooring options, bathroom tiles, exterior cladding options but as for the exterior paint colour, there has been no debate about the fact that our house is going to be bad-ass black.
You call it bold, I call it a no-brainer. I'll give it to you straight, black exteriors are not for every home but they do surprisingly work for many homes and especially for homes like ours, cocooned by large mature gum trees and backdropped by natural landscape.
Believe it or not, black is one of the most unobtrusive colours for a home exterior because in the harsh light if the sun the colour appears deep, not bright. Now that I've pointed it out you will notice that the very white homes can be blindingly bright in direct sunlight and are the ones that stand out like a sore thumb. I'm all for making a statement but I want my home to appear peaceful and in harmony with its surrounds, much like the homes in the images.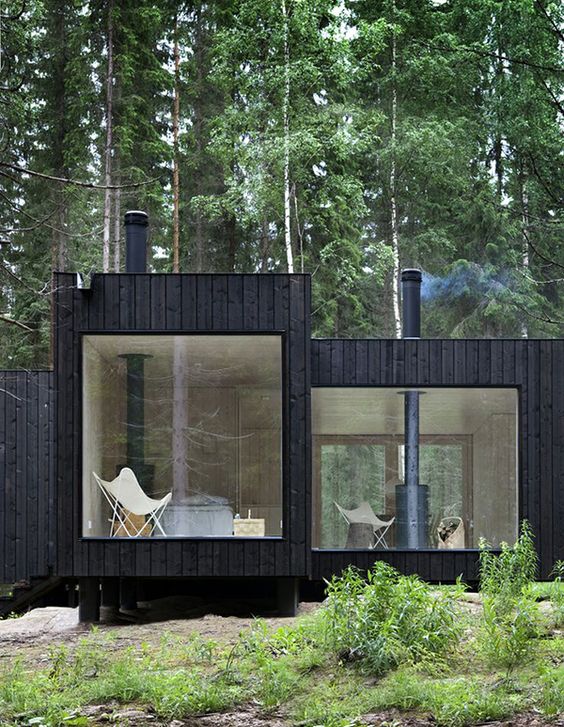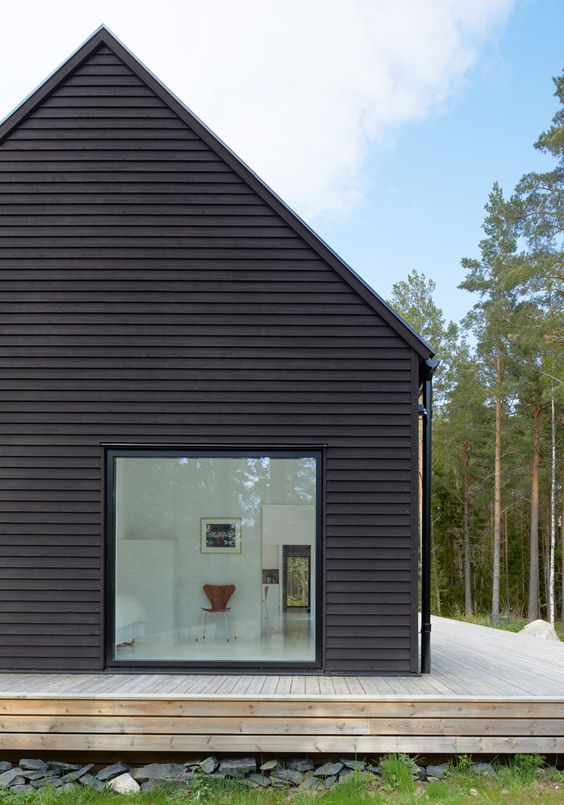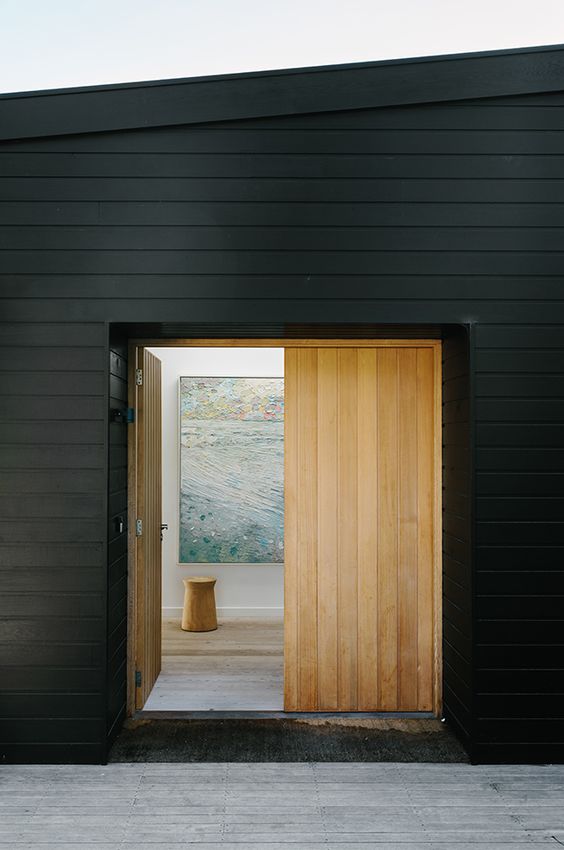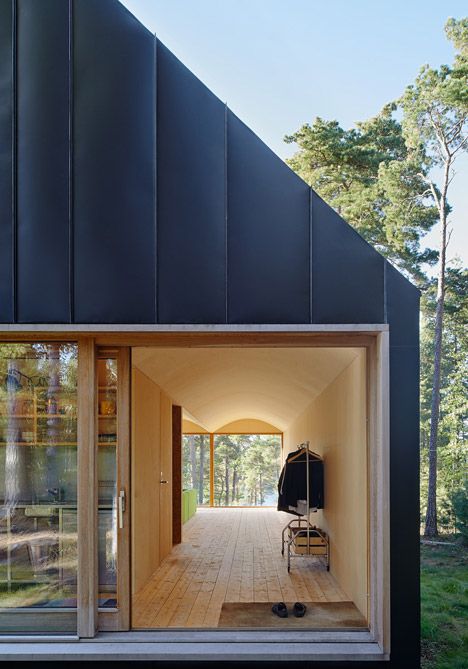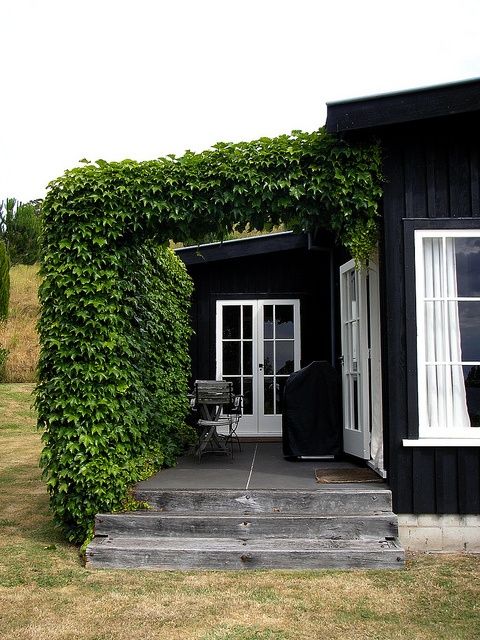 At this point you're probably wondering what cladding we might use for our all black house but that's another story for another day, when have a better grip on that ourselves.
All images are via Pinterest and for more black exterior homes inspo have a squizz at our Pinterest board.
Carlene xx